Social media is side-eyeing the celeb and her two new eyeshadow palettes, saying that the product from her makeup brand, Filthy Fangs, looks a lot like the palettes from black-owned makeup brand Juvia's Place.
Juvia's Place is well-known in the beauty space for highly-pigmented eyeshadows and their Afrocentric packaging. The palettes, blushes, lipsticks and brushes have garnered over a million followers to the brand's Instagram.
For visual reference, on the left is Thorne's Ocean Drive palette, and on the right is the Juvia's Place Masquerade palette.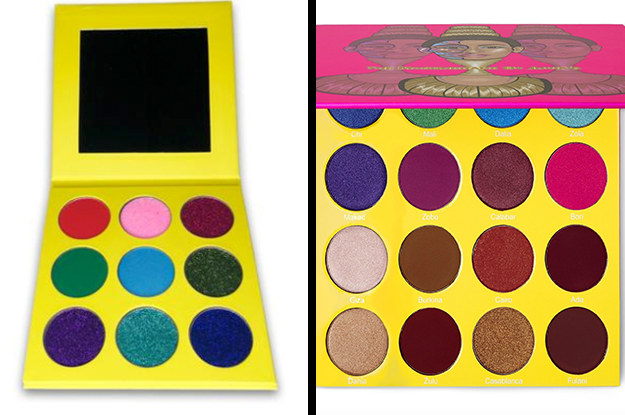 Beauty fans familiar with the indie makeup brand definitely thought Thorne's packaging and shades looked similar...
...And they thought the new releases, priced at $50-$60, were too expensive.
One person even thought the actress' palettes WERE Juvia's Place palettes.
And @zlatasaysusuck tweeted that she actually would've been here for the eyeshadows had they been more affordable and not a knockoff of Juvia's Place.
Oops. Something went wrong. Please try again later
Looks like we are having a problem on the server.
What do you guys think?
Bella Thorne COMPLETELY ripped off Juvia's Place.

I see the resemblance, but I don't think she stole their idea.