On Wednesday, singer, actress, and overall amazing human Rihanna met French President Emmanuel Macron in Paris.
French First Lady, Brigitte Macron, was ready to greet the queen when she arrived...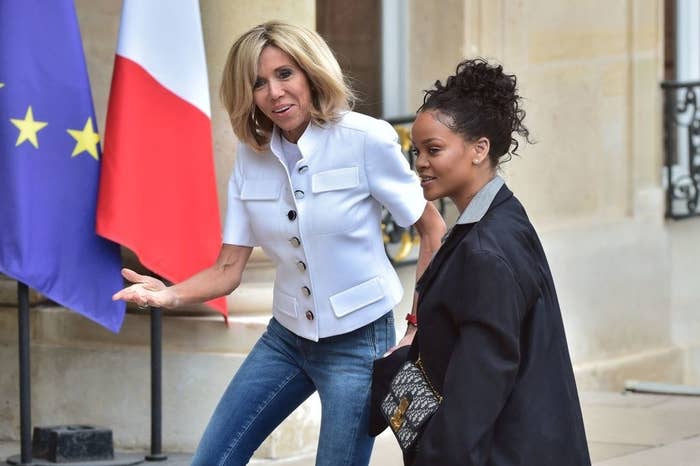 ...at the Elysee Palace ~in style~ and ready to save the world.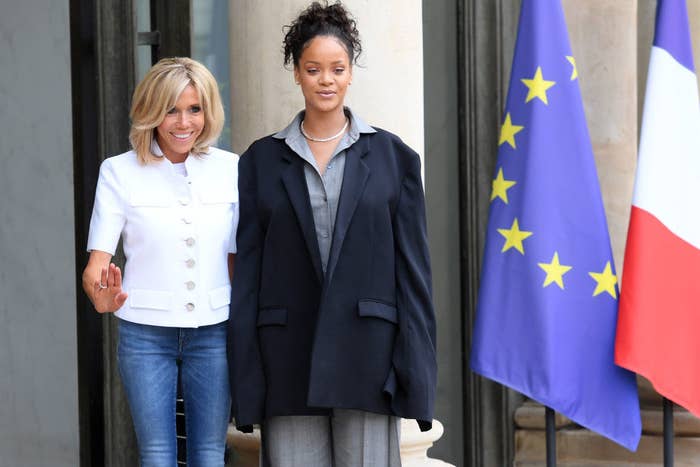 Rihanna & Macron met to speak about plans to support education worldwide — a cause Rihanna is passionate about.
Rihanna is no stranger to political activism. Last month, she tweeted world leaders asking them about their plans to support educational funding.
In a cute Twitter moment, both thanked each other for their time spent together.
And of course, her fans are SO here for it. Rihanna really is the hero we need.
Love ya, RiRi!