We Have More Info On "Incredibles 2" And Adults Can't Control Themselves
"I can't believe we've all waited 13 years for the Incredibles 2 and let me tell u if any child talks during the film..."
We have a release date.
We know where the plot will begin.
And we have a strong female lead — bless.
If you're like me, you've been ~patiently~ waiting 13 years ON THE EDGE OF YOUR SEAT for this, and obviously the internet has been too.
There was a warning to Disney to make sure it is worth the wait...
As well as a gentle reminder who the audience for this movie will ~really~ be.
If kids do come, ya'll better be quiet.
Like the whole time.
Everyone is so happy for Elastigirl.
*Kris Jenner voice*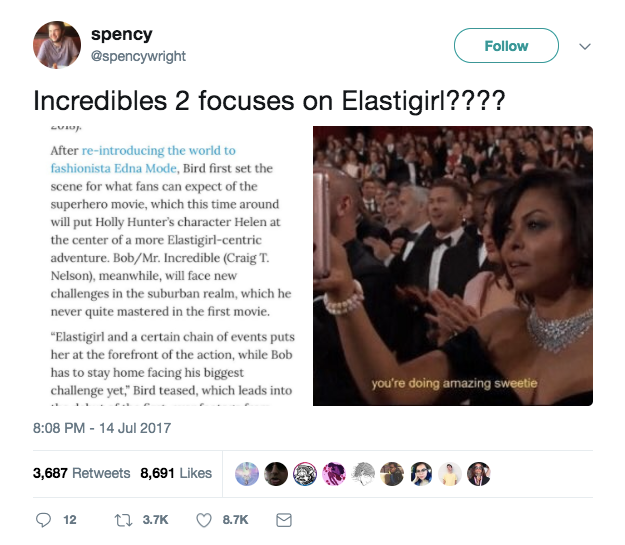 And director Brad Bird, too.
We literally can't run to the theater fast enough.
But in 2018 this will be ALL. OF US.
Supersuits are NOT optional for this affair.
And Incredibles 2 isn't the only thing getting the internet riled up. Disney really isn't messing around these days.
See you on June 15th, 2018!