Picture this: The year is 2001, it's early spring, you've freshly turned 12, and a slew of new movies are set to hit theaters. Your parents tell you that it's up to you to decide what movie the family will see, since it's your birthday, after all.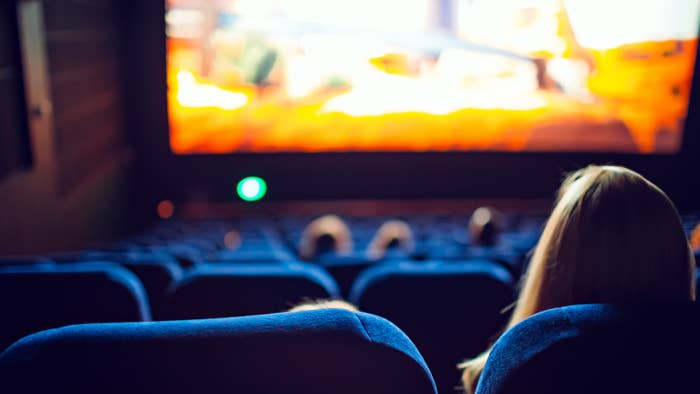 Now consider, if you will, the second path. On the other side of this fork in the road lies another film. It's unassuming at first glance, based on Archie Comics characters in a pre-Riverdale world (if you can imagine), and it traipsed into theaters with little fanfare, if not a lone *womp-womp-womp* trumpet.
You don't know much about said movie, but you know that the leads are all women, so that already puts it head and shoulders above the bemulleted feature on the opposite path, and you know there will be original music. Hell, you even used to watch the cartoon with your grandparents, so at the very least, you might understand some of the references.   

The choice is clear. You're going to see Josie and the Pussycats, and your life will be forever changed.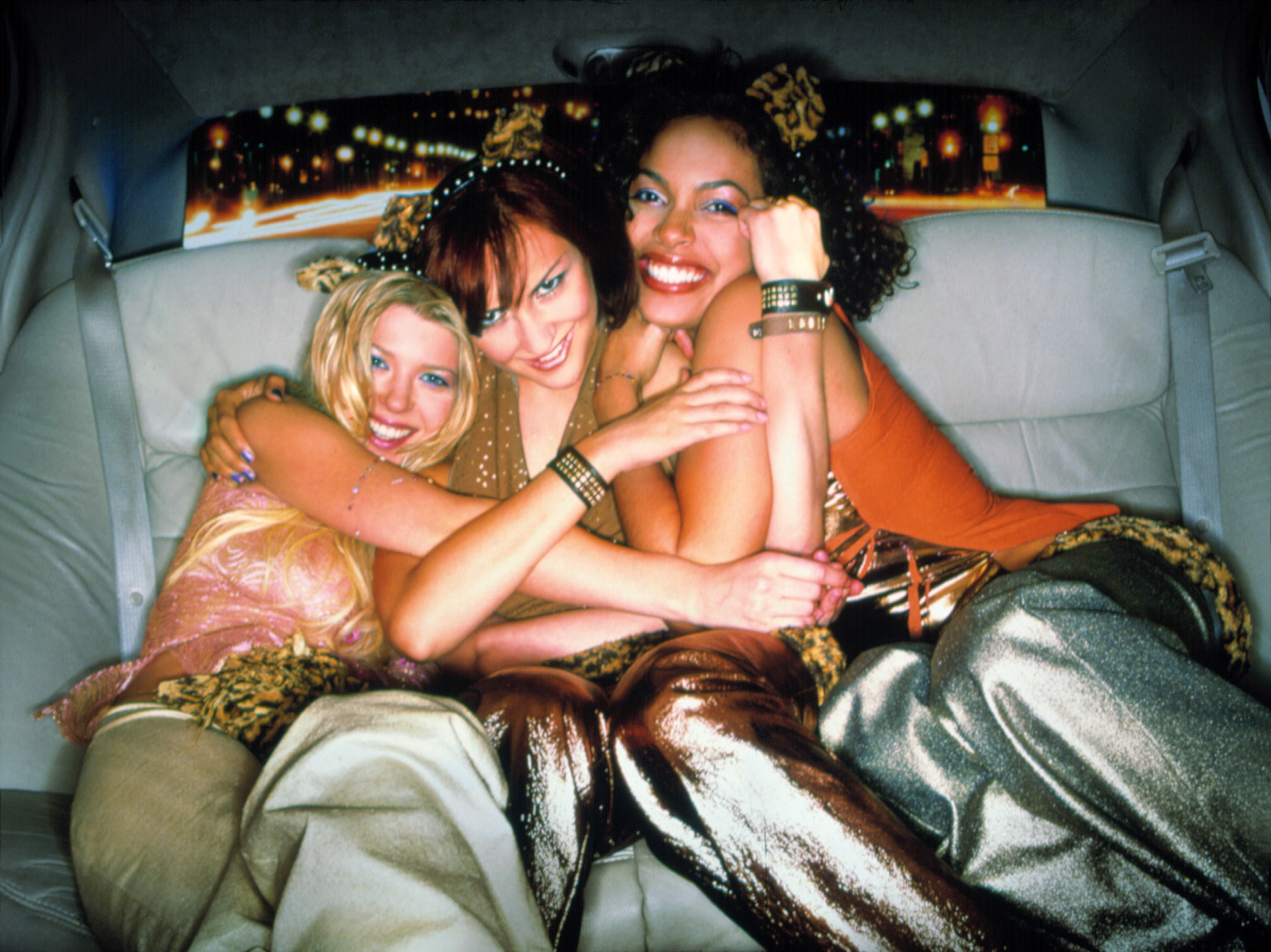 It's a difficult thing, being born before one's time, something Josie knows all too well. The majority of the 2001 audience didn't really understand what she (the film) was doing, and her camp and satire were largely lost on the folks who wanted their Rings lorded and their Mummy returned.
But a more discerning audience knew there was gold in that there screen, and years later, a cult following would gather at the altar of Josie, asking forgiveness for not recognizing her wonder earlier. But it matters not when you find your way to her — it only matters that you find your way at all.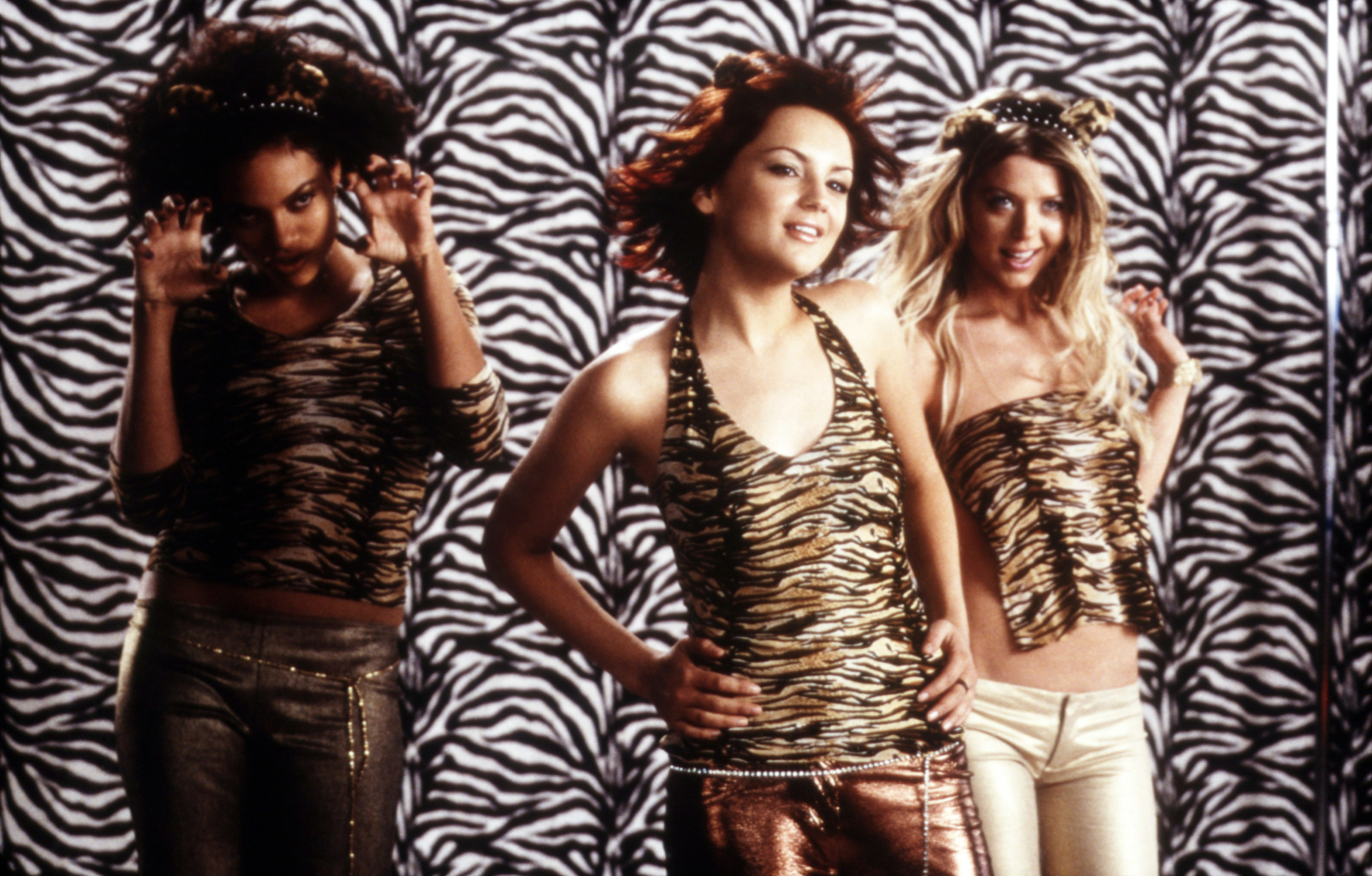 If I were only allowed to use one word to describe the film, I would choose "INTENTIONAL." What might appear to some as a slapstick, wackadoo plot centering on larger-than-life characters and an unbelievable set of circumstances is actually a beautifully crafted story that points a scathing yet hilarious finger directly at the face of society.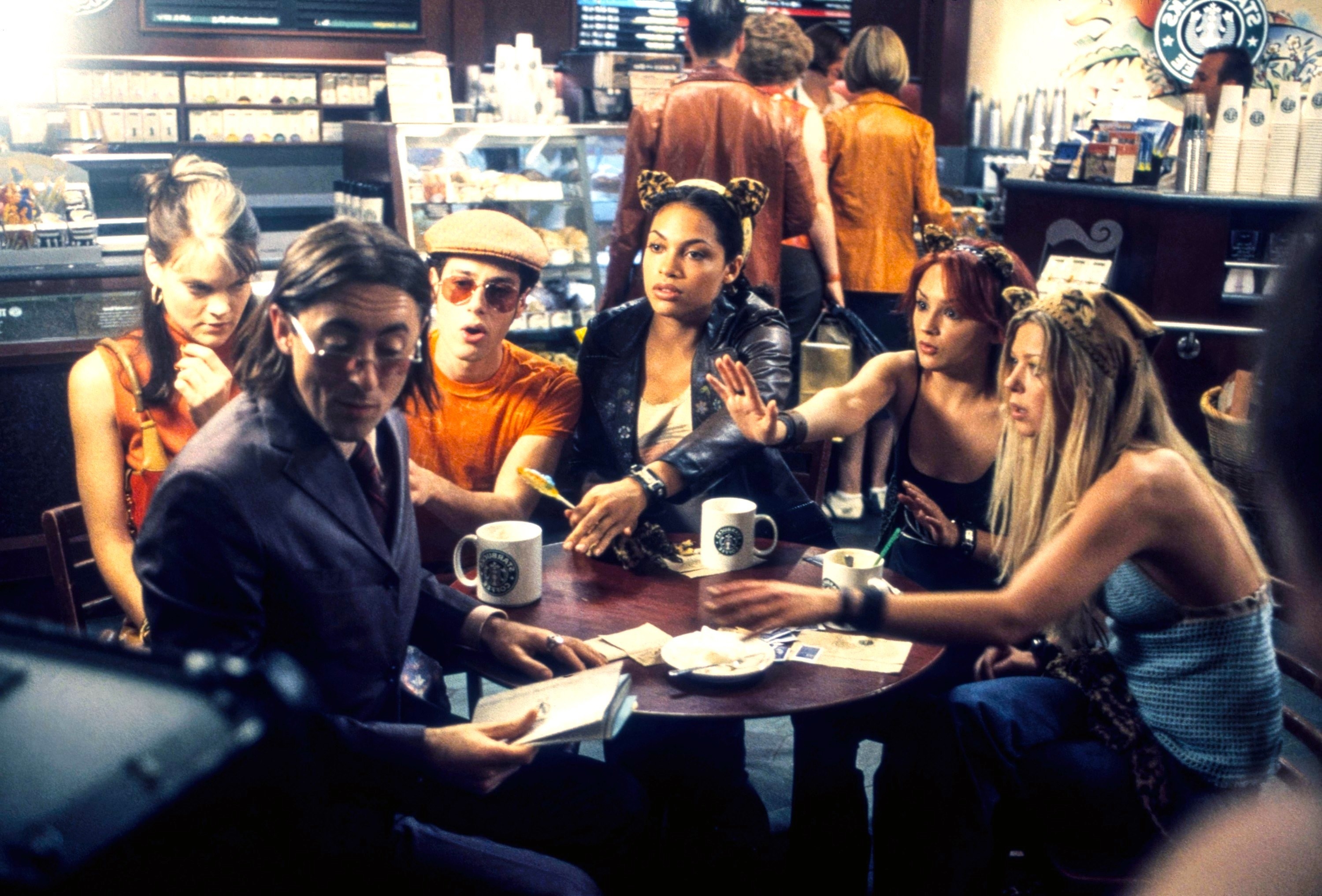 For the uninitiated, Josie follows our titular character (Rachael Leigh Cook) and her two bandmates, Valerie (Rosario Dawson) and Melody (Tara Reid), as they attempt to rocket themselves out of playing gigs in bowling alley gutters and into a world where they are truly appreciated for their artistry.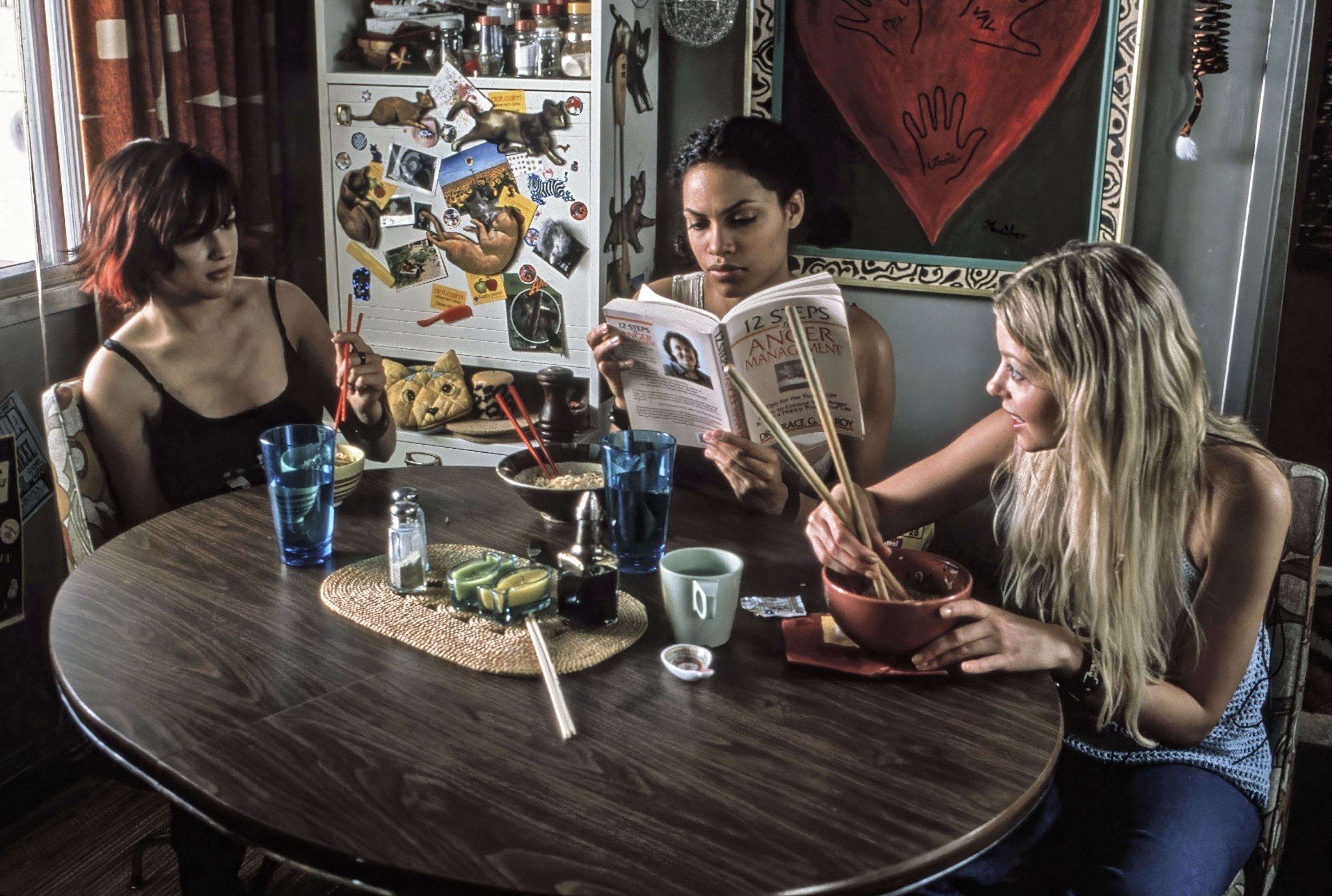 Something that's impossible not to notice when watching Josie is the in-your-face amount of product placement, which is present throughout the film's 98-minute runtime. If the City is the fifth gal pal in Sex and the City, then Product Placement is easily the Pussycats' fourth bandmate.
Later in the movie, the Pussycats realize their music is being used to sell products to their listeners: Secret tracks hidden underneath their lyrics encourage people to buy pairs of Puma sweats or to get a Big Mac for lunch.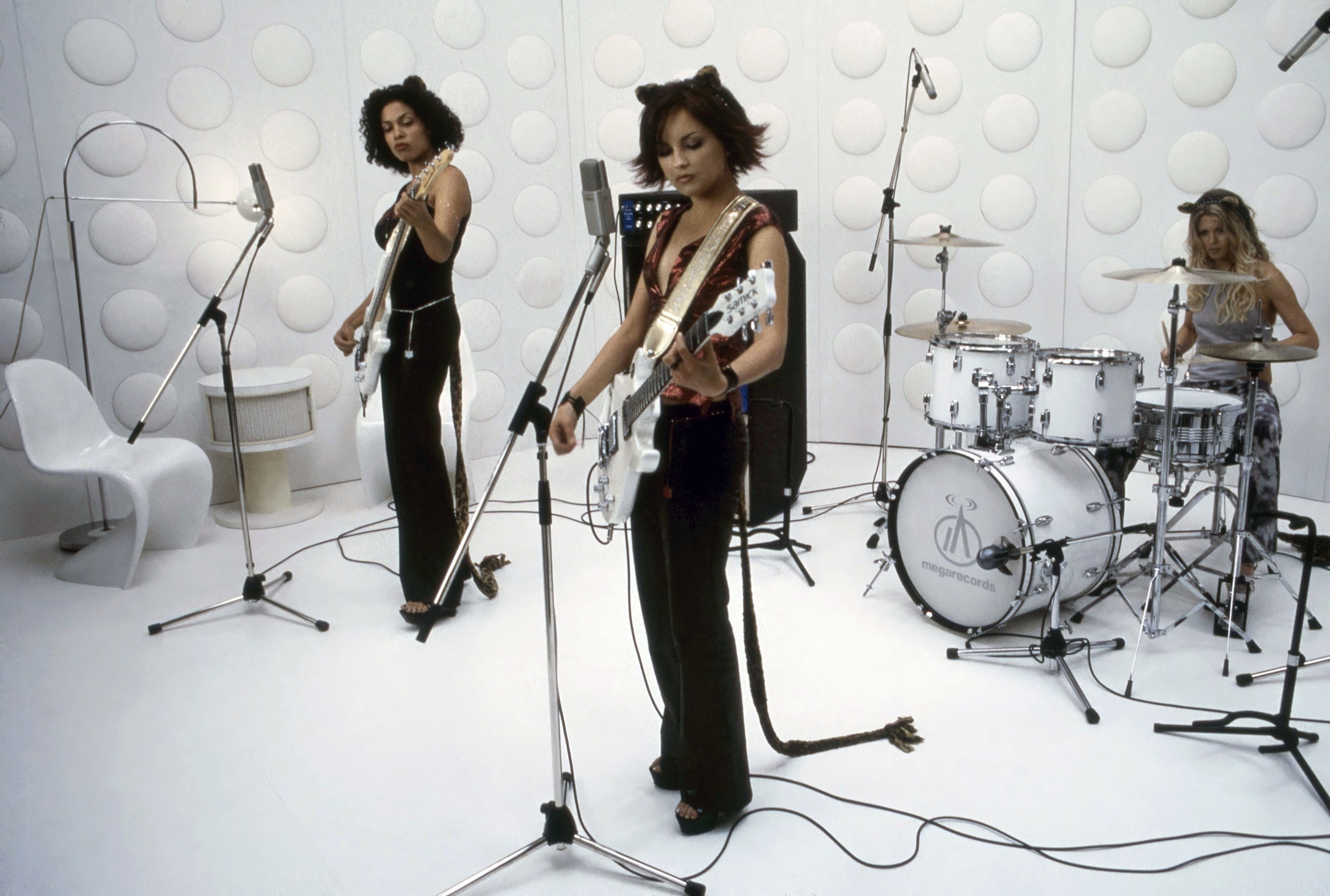 I remember friends, and even my parents, commenting on the over-the-top nature of these brands' placements, and musing that the movie used this as a means to gain more funding. The filmmakers even received blowback from critics calling out their "hypocrisy" for preaching against consumerism while apparently benefiting from it.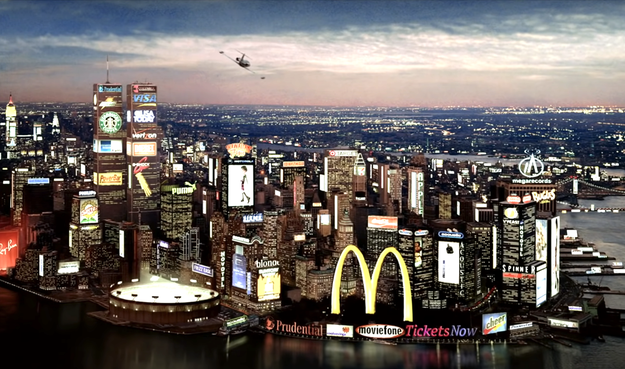 Josie was proving a point: Big companies are running the world, and even things that should be pure (e.g., art) are tainted by the vicious and unrelenting hand of capitalism. Even people with the most wholesome of intentions end up being part of the very machine they've spent their life bumping up against. The Pussycats wanted to be rock stars, and instead they became "trend pimps."
This message feels especially relevant in a 2023 world, where it's no longer just celebrities hawking products to you on Instagram and TikTok, but also "regular" people telling you about their hauls from Sephora or the great deal they just got at [insert literally any company name] #ad. Even as you read this article, you're being shown ads, and my effectiveness as an author is measured by how many I can get you to see.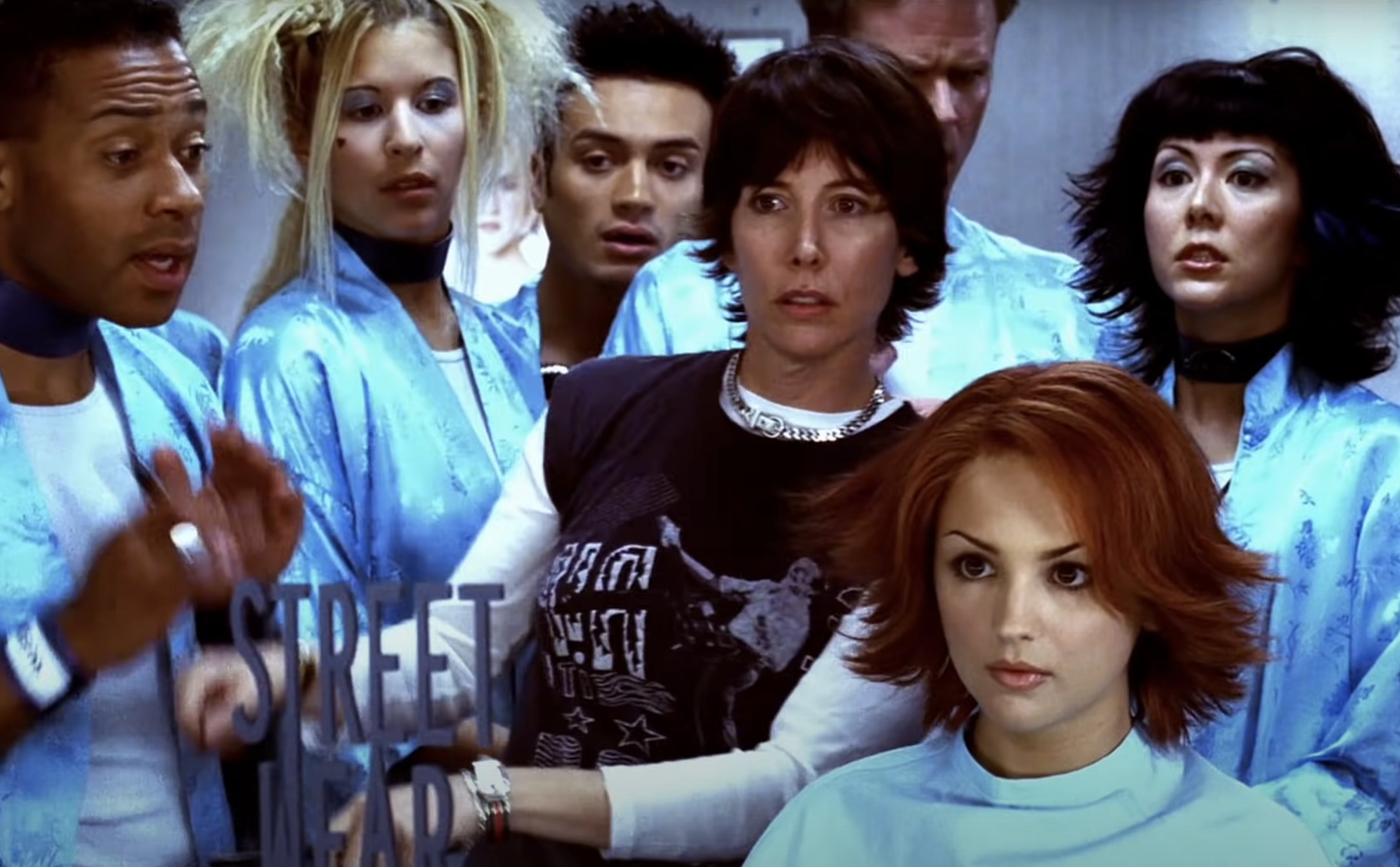 "We were coming out of an era with Nirvana and Pearl Jam and Sonic Youth, bands that really encouraged dissent and individuality," director Kaplan told BuzzFeed News. "It was like the music industry suddenly decided we need to course-correct and feed everybody what we want them to buy and promote corporate culture, and not be like, 'Down with corporations.' [Josie] was kind of a reaction to that. We saw it happening."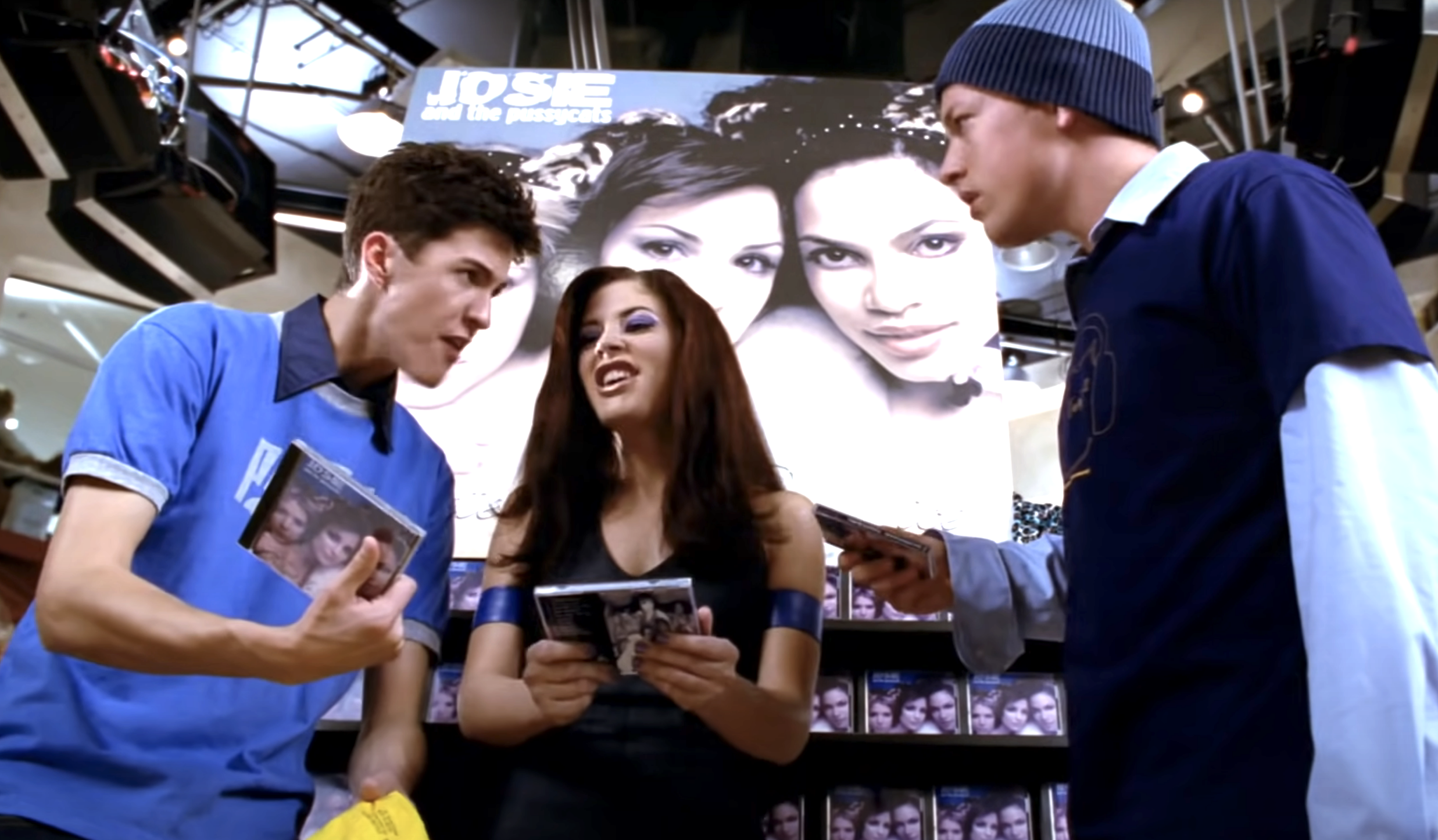 In the third act of the film, the band figures out that Fiona (Parker Posey), the head of MegaRecords, is planning to use this subliminal messaging on the people gathered for their stadium concert, but the Pussycats ultimately revolt. "You need me!" screams Josie. "Need you?" retorts Fiona. "Doll, I created you." They are confronted with every artist's deepest fear: They are disposable. If they won't do it, somebody else will.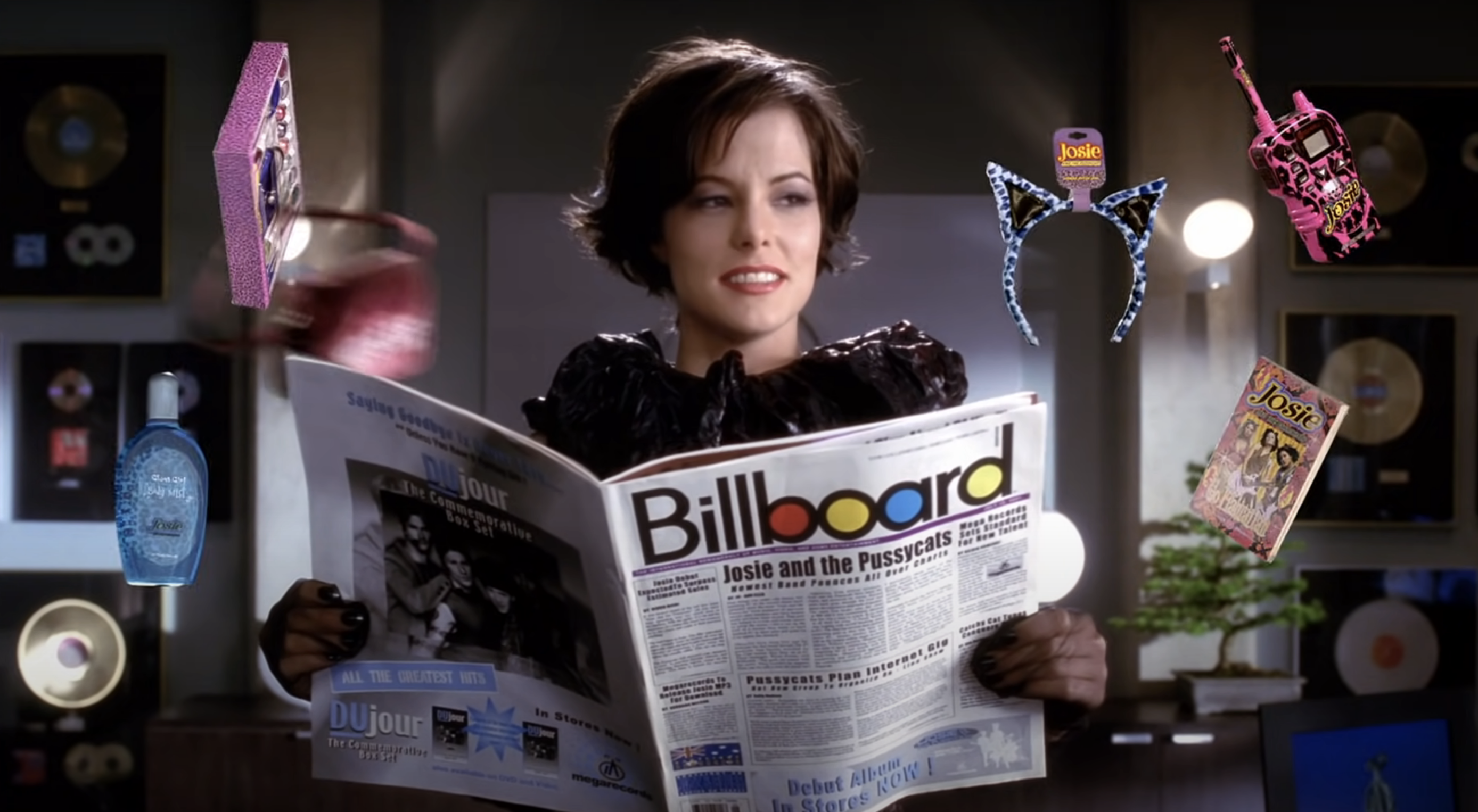 For Fiona, her motivation stems from a poor high school experience, and her now-need to be at the top of the food chain. I don't think it's too dissimilar to the companies that are vying for our attention.
So, what can be done? The Pussycats decide to do things their way, on their own terms, and literally break the machine that was turning their music into the very thing they never wanted it to be.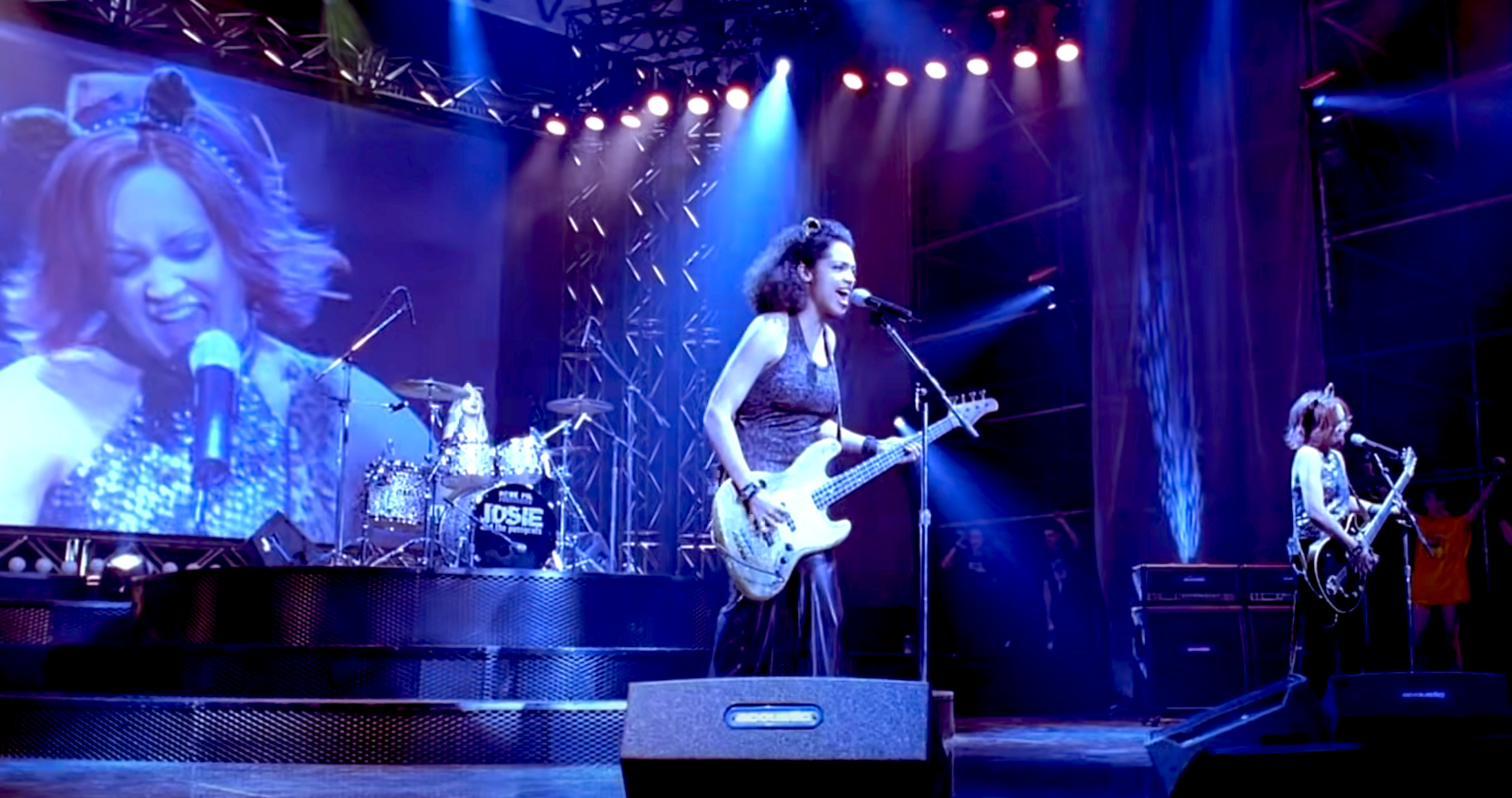 When I left the movie theater on my 12th birthday, something had shifted in me. For one, I fell in love with satire, something that, for better or worse, would lead me to pursue a life in the world of comedy. But I also left with a stronger sense of self: a sense that I didn't always have to play by the rules that were set up for me if I didn't feel like they fit, and a sense that even if what I thought and felt didn't look like what everybody else thought and felt, I still had value. For a flaming little gay boy in rural Michigan, that was truly life-changing.