 After the shocking events of last season's bloody finale — in which heir Matthew Crawley (Dan Stevens) was unceremoniously killed off — Season 4 of Downton Abbey, which returns to PBS's Masterpiece on Sunday, Jan. 5, sees an awful lot of restructuring in the wake of not one but two major character deaths. Yes, there are plots aplenty for both upstairs and downstairs as the series is now firmly entrenched in the changing times of the 1920s, when estates like Downton were in even greater jeopardy. When the series returns, the relics of privilege and luxury teeter unsteadily on a knife's edge as the world advances without them. (There is an electric whisk in the kitchen!)
Season 4 of Julian Fellowes' Downton Abbey picks up six months after Matthew's death and finds a family deep within the throes of mourning: Lady Mary (Michelle Dockery) is a ghostly presence in the household, a black-clad widow staring out the window with unspeakable loss weighing on her slight shoulders. And the rest of the Crawleys are concerned about her, plagued by the question of whether to shield her from further hurt or bring her back to the world once more. While Mary and her also widowed brother-in-law, Fenian chauffeur turned Crawley hanger-on Tom Branson (Allen Leech) are thrown together in grief, their storyline oddly splinters after a few episodes. While I'm glad to see that the two aren't forced into a ghastly romantic subplot together, as some fans may have hoped, there's something strange about the way their familial plot fizzles out.
This is true largely of Season 4 as well. Numerous plots are either resolved far too quickly or not at all, and slight mysteries are left dangling endlessly into Season 5.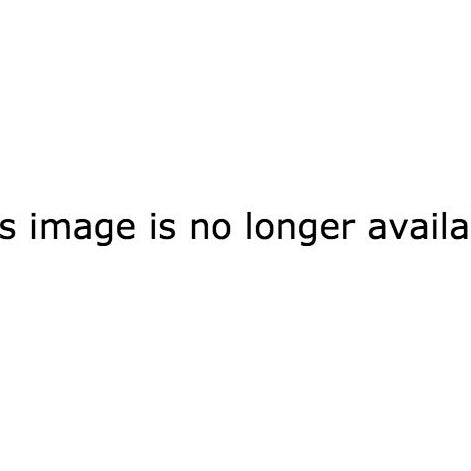 Michael Gregson (Charles Edwards) cozies up to Lady Edith (Laura Carmichael); Lady Mary (Michelle Dockery) is trapped by her grief.
Courtesy of Nick Briggs/Carnival Film and Television Limited 2013 for MASTERPIECE.
To this point, Season 4 is the year where Lady Edith (Laura Carmichael) comes to the fore. Given the unexpected and therefore deeply traumatic death of Lady Sybil (Jessica Brown Findlay) in the third season, the Crawley sisters have been a fragmented lot, though they're joined in the estate's well-appointed drawing room by Lady Rose MacClare (Lily James), who appears within the show to both create mischief and lower the average age of the characters by pushing out the youth contingent once more. While Edith has featured prominently in the show's myriad of plots, the middle Crawley sister has often been given short shrift, typically reduced to being either a foil for Mary or a doormat of sorts, either driving a tractor or getting left at the altar. But in the fourth season, Edith finally blossoms, becoming a truly modern woman with both her own desires and her own secrets.
When Edith enters a gorgeous London restaurant to meet her married editor, Michael Gregson (Charles Edwards), there's a realization that she is one of the few members of the Crawley clan to look toward and embrace the future and its possibilities. And Carmichael seems to relish the opportunity to play Edith not as a nag nor a misunderstood villainess, but as the heroine of her own story, one whose romantic impulses have been thwarted in the past (poor, poor Edith) but who is approaching her first blush of love with the ardor of a woman who is determined to change her fate in a way. It's even more unfortunate then that her storyline is advanced at such a minute level that it quickly becomes infuriating, particularly when the season ends without much clarity on that front. (And, yes, I'm being intentionally vague here for reasons that will become clear once you view the season as a whole.)
Three of Mary's doting suitors, Anthony Foyle, Lord Gillingham (Tom Cullen), Evelyn Napier (Brendan Patricks), and Charles Blake (Julian Ovenden) .
Courtesy of Nick Briggs/Carnival Film and Television Limited 2013 for MASTERPIECE.
More successful is the handling of Lady Mary's tentative efforts to rejoin the world of single women, particularly as she is faced with a bevy of handsome, eligible suitors: aristo Anthony Foyle, Lord Gillingham (Tom Cullen); haughty Charles Blake (Julian Ovenden); and mainstay Evelyn Napier (Brendan Patricks), the latter of whom has had his heart broken many times over by Mary. There's a somber reticence to Mary that is in keeping with her grief over Matthew's death, but also a dawning realization that she (and the show, let's be honest) must move on from despair into acceptance. Downton is a soap opera after all (a grand one, at that), and there needs to be romantic conflict sparking somewhere in the halls of the great estate. But the attention lavished on Mary comes with a steep price for someone else at Downton, however inadvertent, and the consequences of this other subplot throw Downton Abbey into a bit of additional darkness (and some controversy).
Which is to say that there is still drama aplenty within the show, but some odd creative choices abound. The final episode of Season 4 (which aired last month in the U.K. as the show's latest Christmas special) bizarrely feels like it was co-plotted by Alfred Hitchcock at times, delivering a plot that (SPOILER ALERT!) devolves into forgery, theft, and blackmail and features appearances by the Prince of Wales (Oliver Dimsdale) and his mistress, Freda Dudley Ward (Janet Montgomery), as well as Paul Giamatti as Harold Levinson, the Teapot Dome-scandalized brother of Cora (Elizabeth McGovern), who is suddenly thrust into a romance plot with a character we've never met before.
Over the course of the season characters appear and depart with little fanfare, though it's with a great deal of relief that the Daisy (Sophie McShera)-Alfred (Matt Milne)-Ivy (Cara Theobold)-Jimmy (Ed Speleers) quadrangle is finally seemingly resolved. Another storyline involving Lady Rose and black jazz singer Jack Ross (Gary Carr) strives for social realism — it's about confronting racism! — but doesn't reach its full potential, skirting the uncomfortable Real World Issue in favor of tepid melodrama. (I'd go a step further and say that when the show attempts to mine specific historical events and people for drama this season, it tends to stumble rather ungracefully.) Forced to innovate due to the departure of master conniver Miss O'Brien (Siobhan Finneran), Fellowes introduces a new meandering subplot involving Thomas (Rob James-Collier) and the mysterious Svengali-like sway he holds over new lady's maid Miss Baxter (Raquel Cassidy). (Thomas as a whole is a problematic character this year, reduced to glowering and plotting without much relief.)
The ongoing romantic tensions surrounding Branson also fall flat, including a head-scratching decision to bring back the particularly odious Edna (MyAnna Buring), who seems to have wandered in from an entirely different show altogether; another potential match for Branson fails to generate any excitement or chemistry whatsoever. These all add up to the feeling that there's a lot of treading water going on within the fourth season of Downton Abbey, or a sense that storylines are being deliberately held back for Season 5, which has already been commissioned.
Downton Abbey has always thrived when it's taken chances with its now-familiar characters and plots. Season 3 was a gloriously fraught rollercoaster of emotions, resulting in dizzying highs and shocking lows (and a truly bizarre finale). But Season 4 doesn't quite live up to expectations established by last season or the show's glittering, perfect first season. There is still joy to be had within its hallowed halls (Maggie Smith as the Dowager Countess forever!), but it's tempered by the loss of some of the show's most intriguing characters and by the feeling that too many plots are being retread upon at this point. Ultimately, Season 4 of Downton is a year of rebuilding, but the result, while pretty, isn't particularly structurally sound.
Season 4 of Downton Abbey begins Sunday, Jan. 5 at 9 p.m. on PBS's Masterpiece. Check your local listings for details.