These Guys Tried A $4 Burger And A $777 Burger Dinner To See If It Was Worth It
"I didn't think that a burger could be an experience until today."
It's safe to say that burgers are an American staple, so Keith and Steven (America's fave dynamic duo) decided to try out a $4 burger, an $18 burger, and a $777 burger dinner to see if the expensive burgers really live up to the hype. Here's the verdict:
Since burgers are America's fave meal (over 9 billion were served in 2014 alone?!) and Las Vegas is America's fave town, it only makes sense that Keith and Steven would head there to try some meat 'n' buns: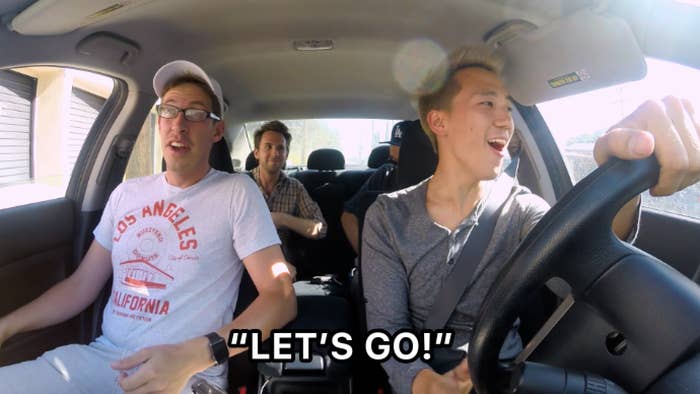 The first spot on their list was The Habit Burger Grill, where the burgers range in price from $2.95 to $5. They tried the Double-Char Burger. This delightful thing cost them $4.15: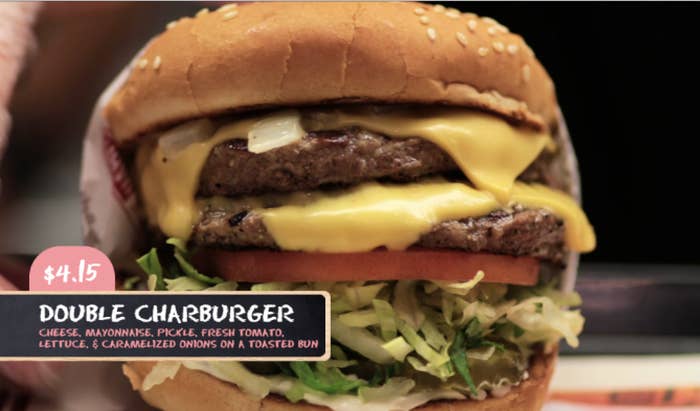 They both loved it, claiming that it was juicy, savory and delicious. Steven had some controversial words to add about his experience (if you're a mayo hater, look away):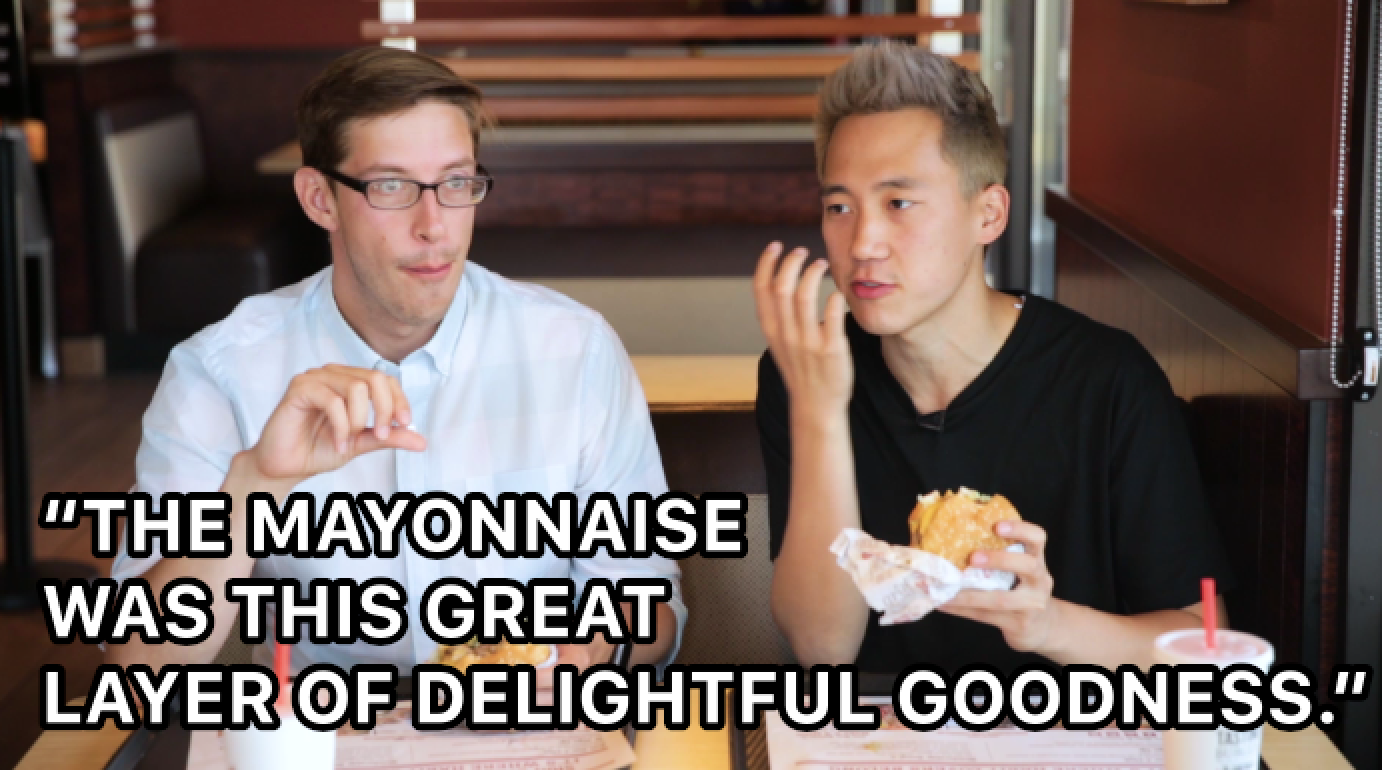 And, let's just say the price made Keith feel like a ~smooth criminal~.
Next up, was Gordon Ramsey's burger joint, BURGR (in all caps and you know it). Here, they ate the Hog Burger.
Since it was as big as a real-life hog, Keith employed the ol' "smash it down" trick to eat it:
Steven was super impressed, saying that he felt that if he was gonna spend $18 on a burger, he better be getting this much food. They also both agreed that all the different flavors meshed together very well.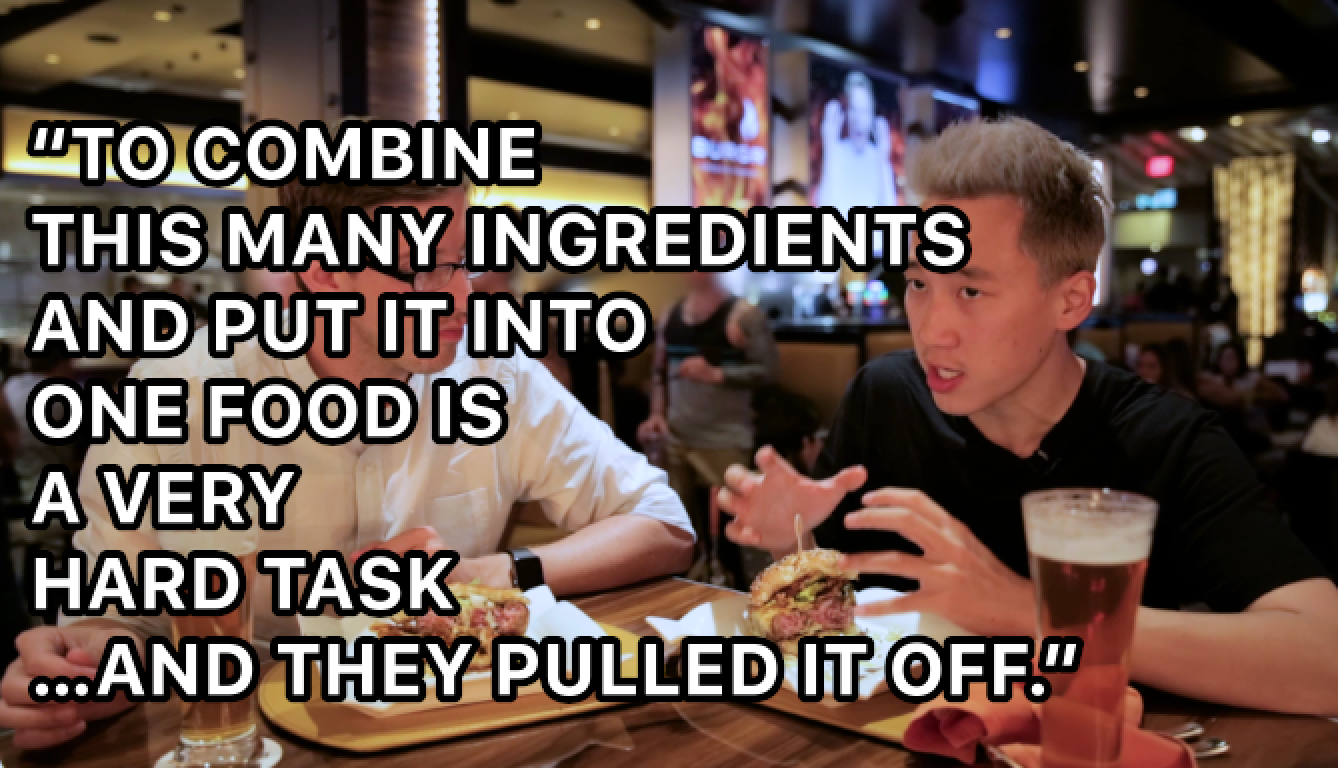 They were very skeptical about the last burger, because the entire meal was about to cost them $777. (Really, it should be $666, because it's Satan for your bank account.)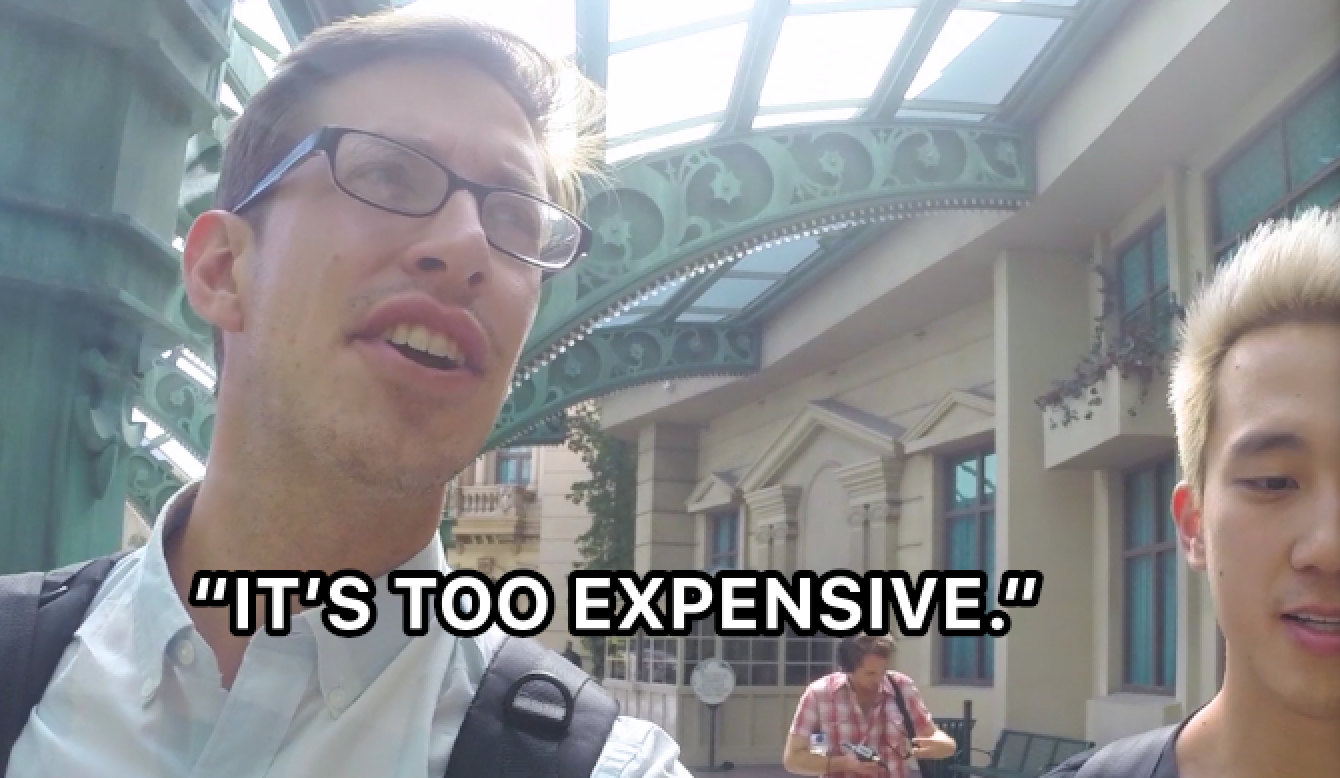 It's served at Burger Brasserie and is known as the 777 Burger. This burger includes everything from 100-year-old balsamic vinegar to lobster and foie gras. Oh, and it's also served as a meal with Dom Perignon.
Here's another look:
Steven really wrestled with his emotions around destroying this thing of beauty: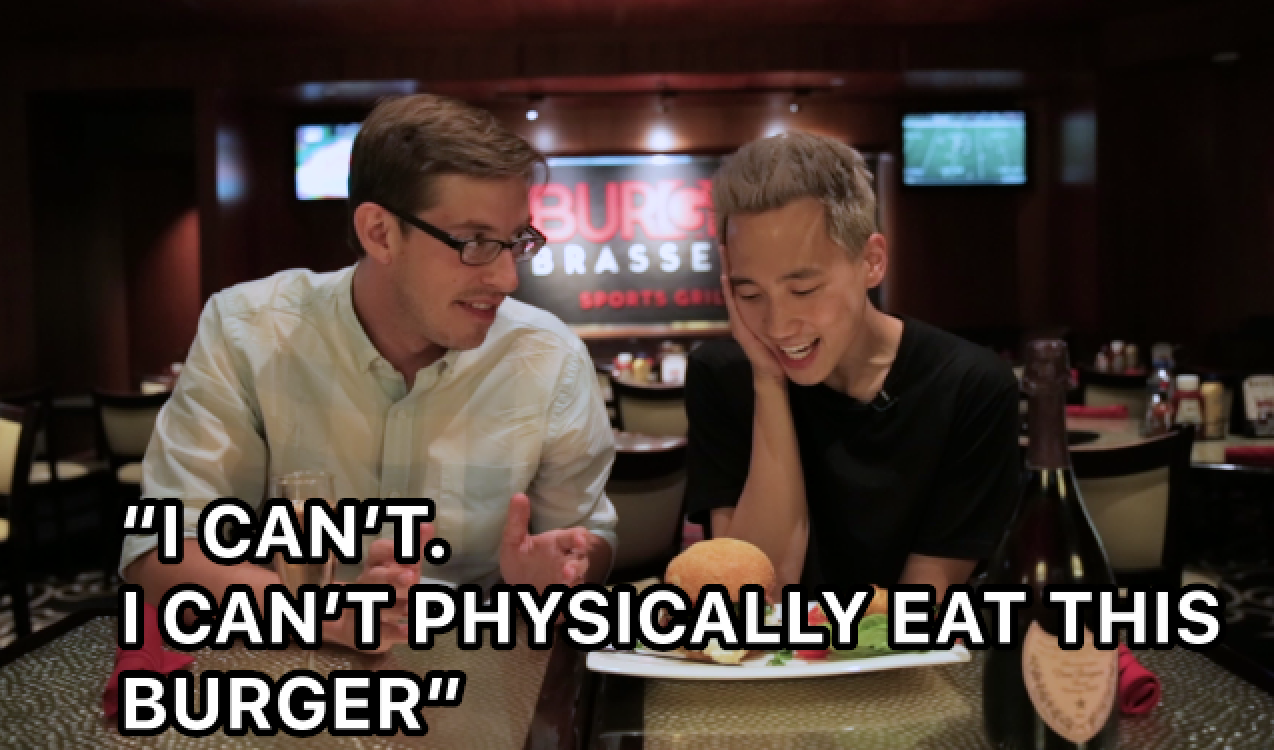 But eventually, with Keith's guidance, he took that fateful bite:
And both of their lives were changed FOREVER.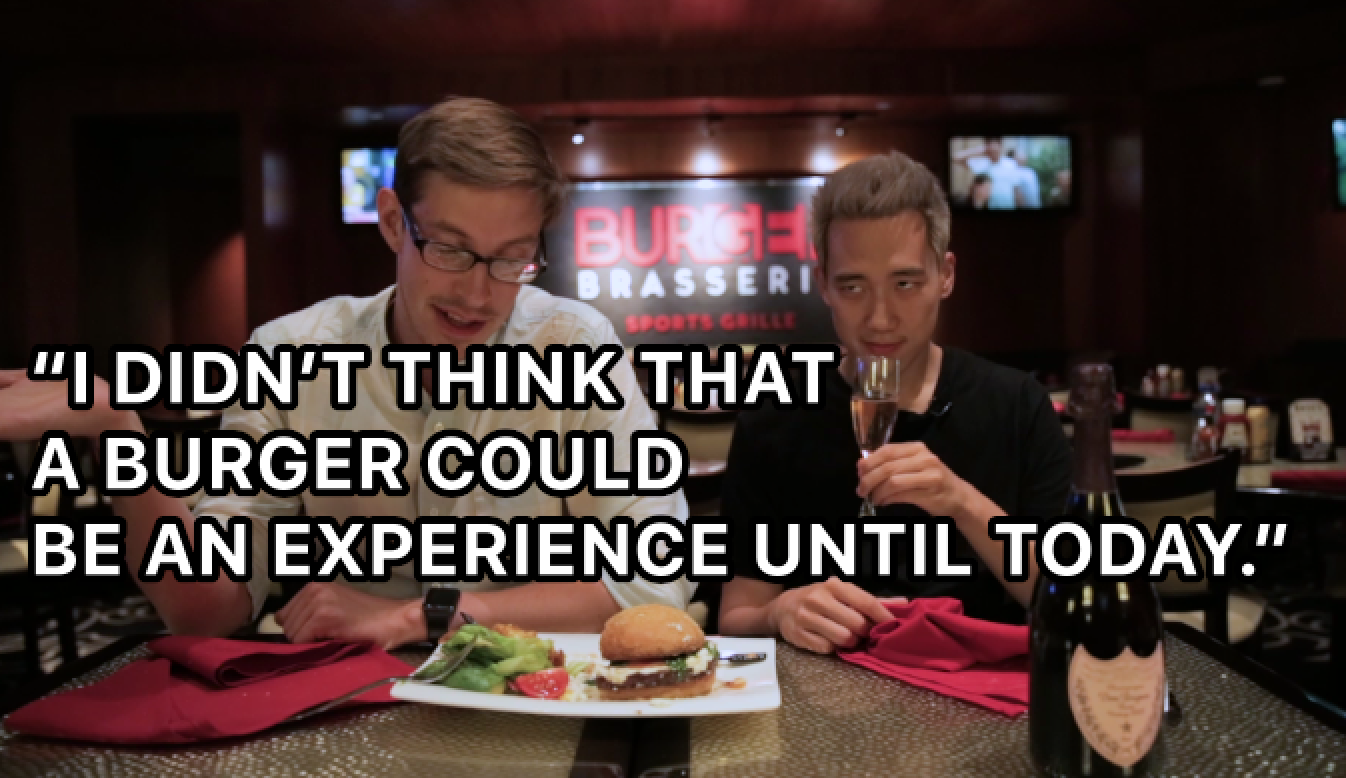 In the end, Steven said that if he were to return to Vegas, he would definitely take his girlfriend to BURGR because it was such a unique and delicious burger, even if it was pricier.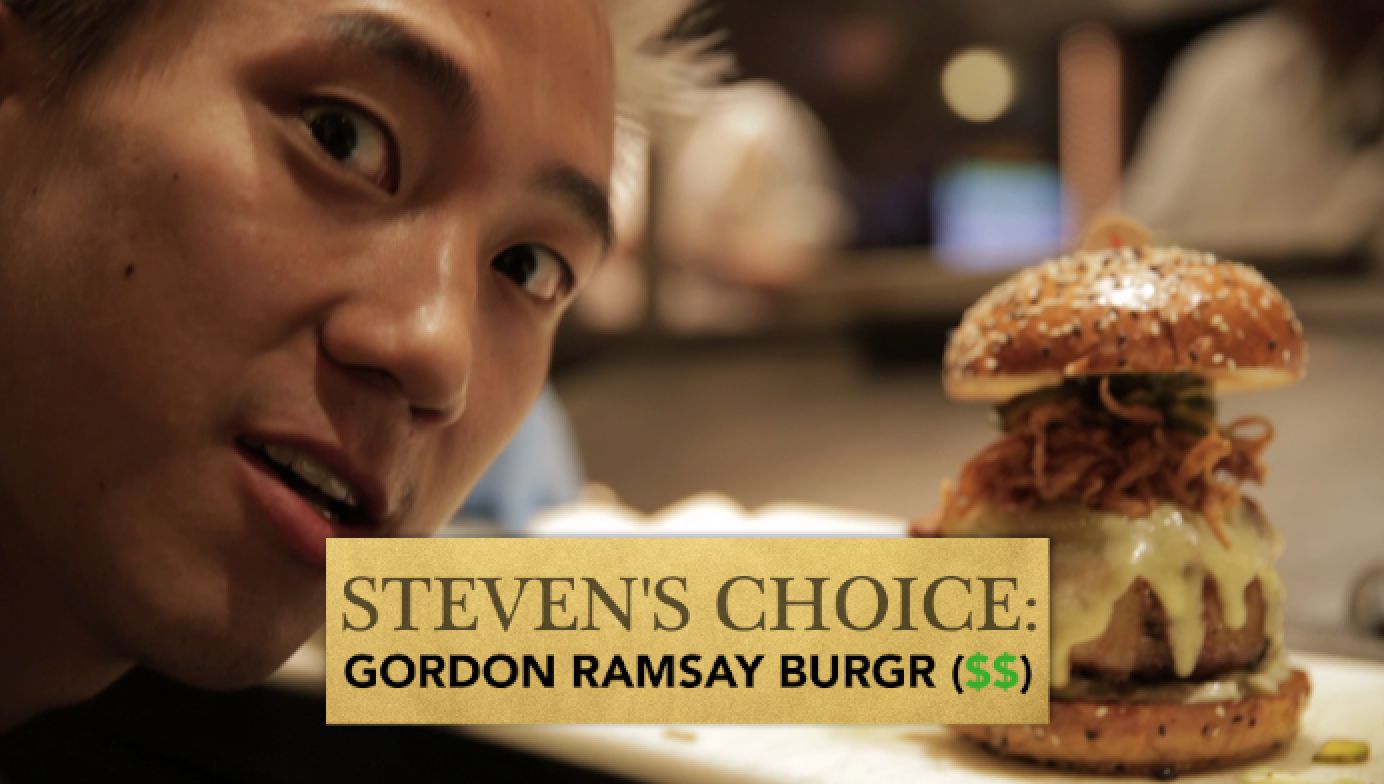 Keith gave a shout-out to The Habit and said he wants to start going there. However, he had to admit that the best burger he had that day was indeed the 777 Burger meal.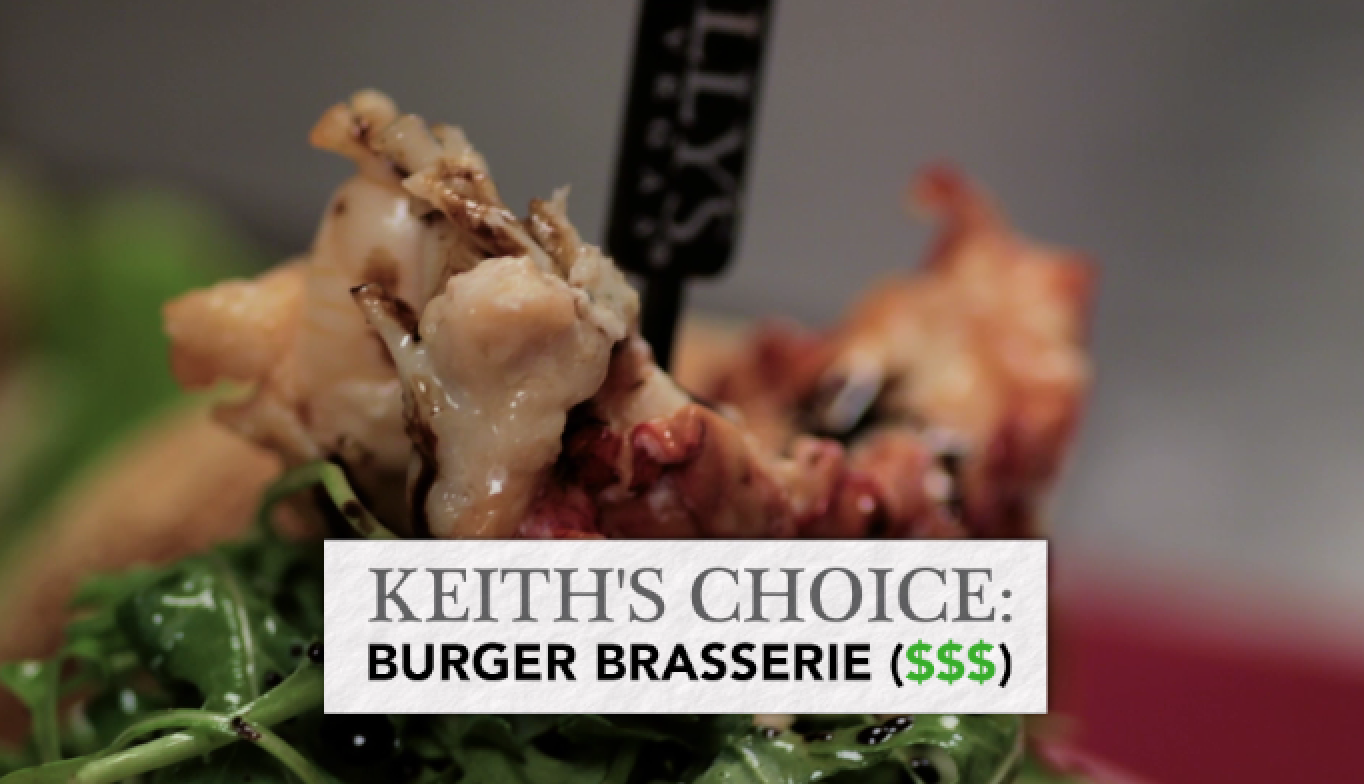 Oops. Something went wrong. Please try again later
Looks like we are having a problem on the server.
What should Keith and Steven try next?