Someone in Saanich, British Columbia, is a big Paul Rudd fan. A sign for Rudd Park was reimagined in the actor's honour, and honestly, this should just become permanent.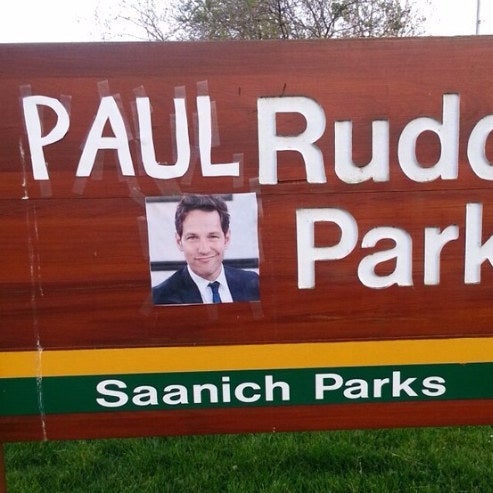 A very conscientious vandal. 🇨🇦
The Saanich parks department confirmed that the sign was real, but they've already taken it down. "Not sure what group did it," they said in an email to BuzzFeed Canada. "It has been removed."