Robert Jago is a one-man opposition research machine out to defeat the Conservative party, but even he says he's had a much bigger influence than expected.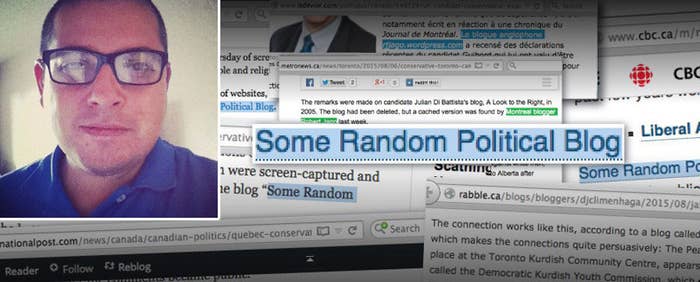 "I decided to replicate that with the Tories because of their performance in the last four or five years," he said. "It's been abysmal."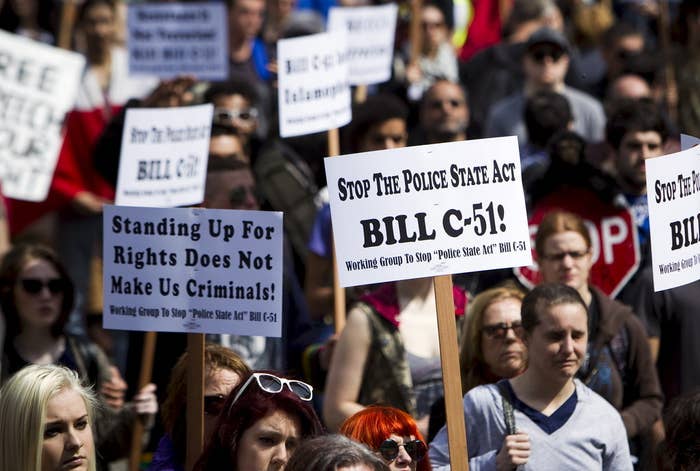 With the election campaign entering its second half, Jago says he has a lot more dirt on Conservatives.
In particular, he wants to highlight candidates who have spoken out against First Nations, the LGBT community, and women's rights. Jago is originally from the Nooksack Indian Tribe in Washington and his family, according to APTN, is registered with the Kwantlen First Nation in British Columbia.
He says the media has so far been too eager to jump on candidates like the guy who was filmed pissing in a coffee cup, but has ignored many of the more substantive issues he has unearthed.
"I'm breaking my back doing research on these anti-native people, going through court records and posting this stuff — that gets zero attention."
His hope is that by highlighting some of the candidates' more questionable statements he can "shift a few thousand votes" in the Toronto and surrounding areas — where all three federal parties need to win seats if they hope to form a majority government.
Some Random Political Blog is relaunching this week, with Jago now commanding 15 volunteers he personally vetted, including writers, researchers, and IT support.