School is officially back in session at Hartley High, with Netflix announcing that production is well and truly underway for their reboot of Heartbreak High.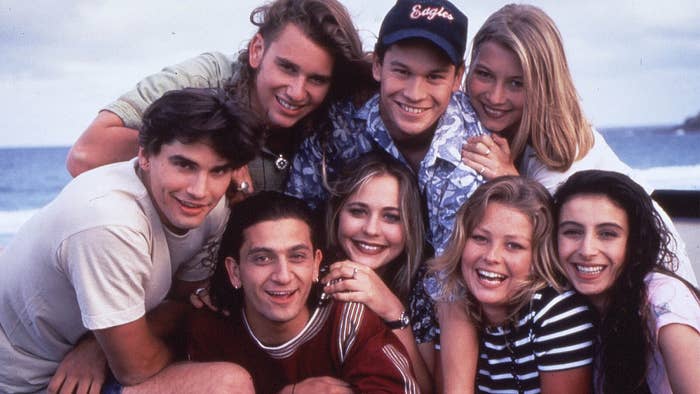 The much-loved '90s icon — which regularly addressed real and relatable teen issues like sexuality, racism, pregnancy and drug use — will be reimagined for a Gen Z audience, with its eight-episode run due to make its global debut in 2022.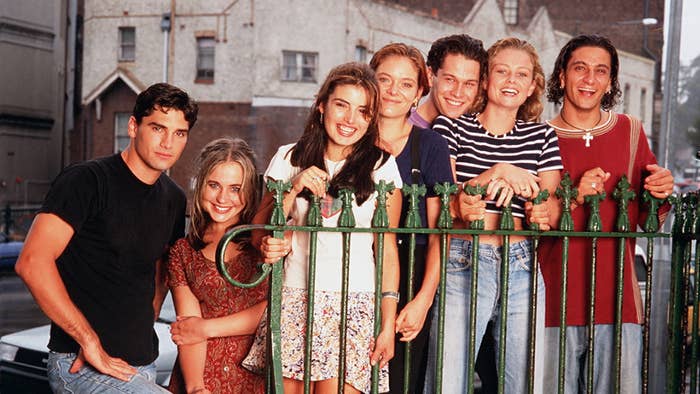 In even more exciting news, Netflix has unveiled the cast of Heartbreak High — and not to be dramatic, but they look like an incredible bunch. Let's take a closer look!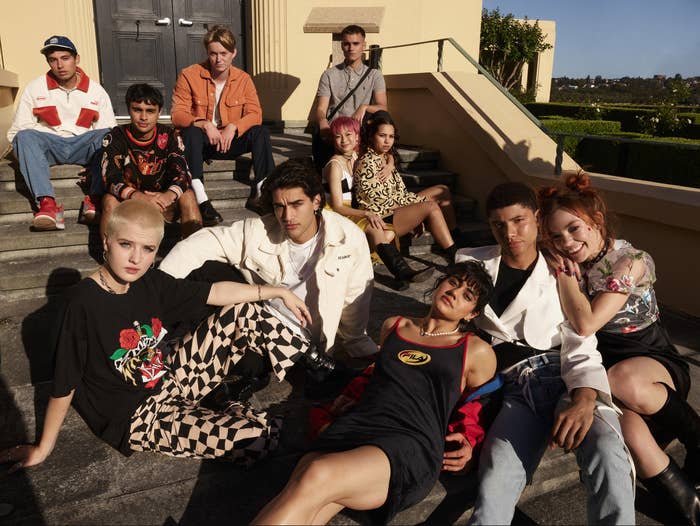 Amerie is a whip smart and outwardly brash working-class girl, who has an enormous heart and an even bigger mouth. She will be played by Ayesha Madon.
Darren is described as the "warmest snarky shit-stirrer you're ever likely to meet", who — at the same time — inwardly fears that they are a hard person to love. They will be played by James Majoos.
Quinni is Darren's bestie and she's outrageous, raw and sometimes a little bit wrongtown. She's also autistic and a master of imitation and masking. She will be played by Chloé Hayden.
Harper sounds like your typical queen bee — everyone is a little afraid of her (even the teachers!), but they also want to be in her orbit. She will be played by Asher Yasbincek.
Next up is Malakai, a Bundjalung boy who is new to Hartley High and arrives with a love for basketball and a bit of an ego. He will be played by Thomas Weatherall.
Dusty is the bass player in an indie rock band — and although he boasts a hot aesthetic and confidence to boot, he's just as insecure as the rest of us mere humans. He will be played by Josh Heuston.
Ca$h is a drug dealer, food delivery driver, pet duck owner and, above all else, an eshay. Like many other teens, Ca$h struggles with his identity and is proof that you shouldn't always judge a book by its cover. He will be played by Will McDonald.
Then there's Sasha, who is described as the "coolest, sexiest and chiccest lesbian at the school". She'll be played by Gemma Chua-Tran.
Meanwhile, Missy is on a quest to find "her person" at Hartley High. She'll be played by Sherry-Lee Watson.
Spider is a sprinkling of incel, dickhead and class clown rolled into one — and I'm sure he'll be one heck of a divisive character. He'll be played by Bryn Chapman-Parish.
On the opposite side of the spectrum is Ant, who has a huge heart and will always look out for you when you get too wasted at a party. He'll be played by Brodie Townsend.
Moving onto the staff at Hartley High, there's Woodsy, the principal. She likes to think of herself as a woke ally, but the students say she's more of a "Karen". She'll be played by Rachel House.
And last, but definitely not least, is Jojo, the English teacher, who volunteers to tackle the ~controversy~ at Hartley High head on. She'll be played by Chika Ikogwe.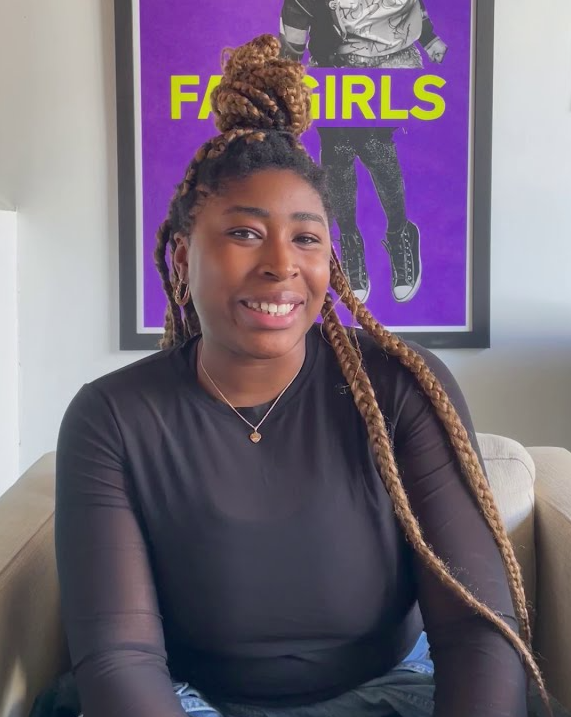 Speaking about the reboot, Que Minh Luu, Netflix's Director of Content in Australia and New Zealand, said: "We couldn't be more stoked to be starting production on a show that means so much to so many of us, with a cohort of such incredible breakthrough talent stepping up both on screen and off.
"Teenage (and adult) me would be equally thrilled to be friends with or socially rejected by this outrageously talented cast."
I am absolutely loving the diversity of Netflix's Heartbreak High cast. It'll make so many people — both young and old — feel seen, so I'm anticipating that this will be a huge win with Aussies when it's released.
But what do you think? Let us know in the comments!