In the category of "things you didn't know you needed until now", I'm thrilled to announce that Michelle Obama has dropped her workout playlist.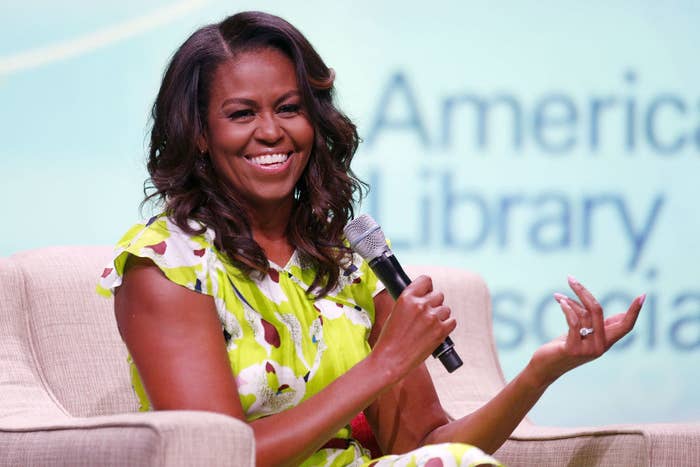 The playlist is filled with a range of pump-up bangers and chill tunes to help us — aka the people who made New Year's resolutions and haven't stuck to them — get inspired and motivated.
And let me tell you, this is a GOOD playlist. It has the classics, like "Lose My Breath" by the one, the only, Destiny's Child.
As well as some newer hits from the likes of Childish Gambino, Lizzo and Bruno Mars.
What I'm really enjoying is this insight into the former first lady's music taste — like, hello tunes from Cardi B and not Nicki Minaj.
And the fact that she has the "clean" versions listed, when we all know that Michelle is definitely pumping out the explicit ones.
Anyway, I need someone to drop this on Spotify so I can start playing it and making good on my New Year's resolutions.