Yesterday, Australia revelled in both swimming and meme glory after Ariarne Titmus won gold at the Tokyo Olympics — and also went viral for her coach's reaction.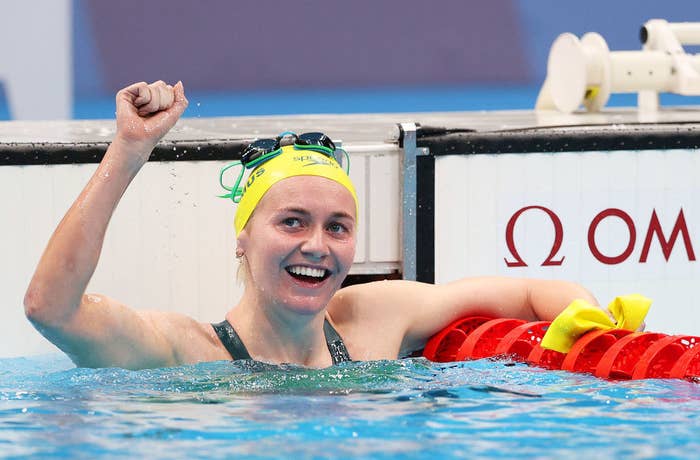 Today, it continues, with Kaylee McKeown claiming not only another gold medal, but breaking an Olympic record.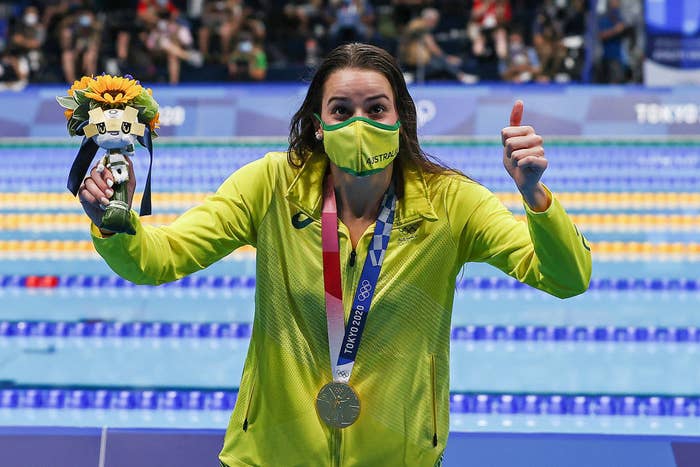 The Aussie swimmer won the 100 metres backstroke final with time of 57.47 seconds, beating Canada's Kylie Masse by only 0.02 of a second.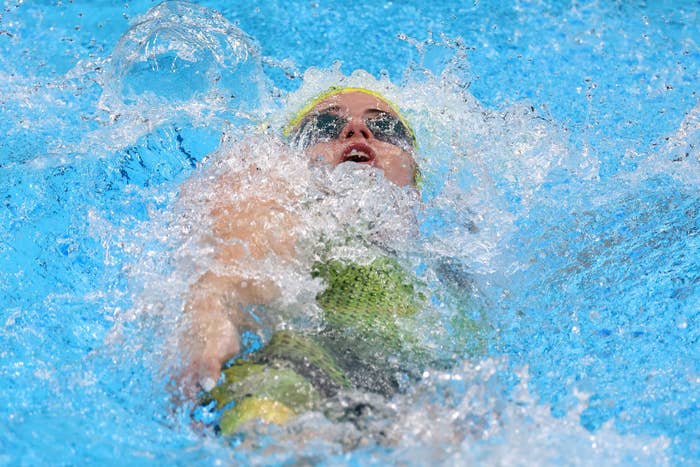 That's not where the fun stops though, because Kaylee has blessed us with another meme-worthy moment during her post-match interview.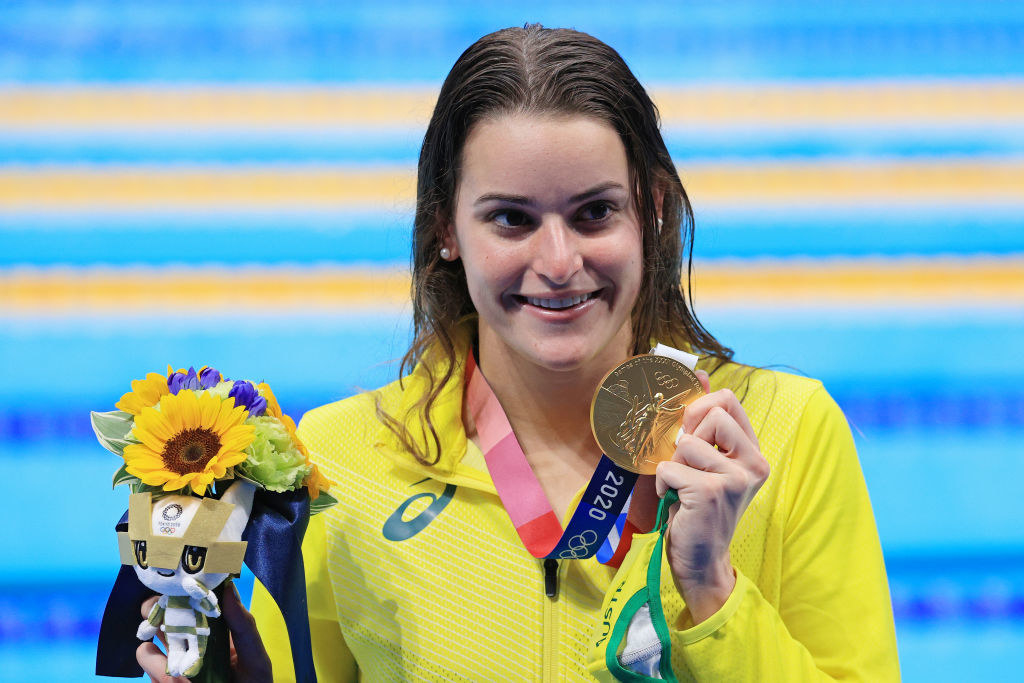 What happened? Well, she dropped a word that should not be said on live television — the f-bomb, otherwise known as fuck — which really is just about the most Australian thing she could have done.
This was in response to Channel 7 asking what Kaylee would like to say to her mum and sister watching at home. Kaylee's response: Fuck, yeah.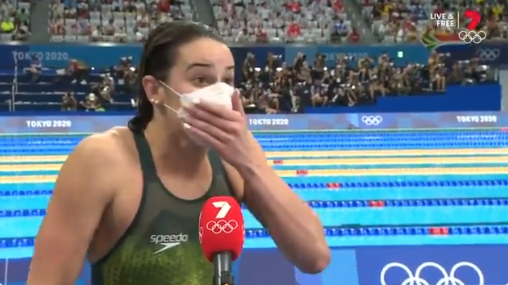 What's even more hilarious is that Kaylee realised her mistake immediately and then went on to say "Oh, shit!", before saying "Wooo!" and doing shakas with her hands.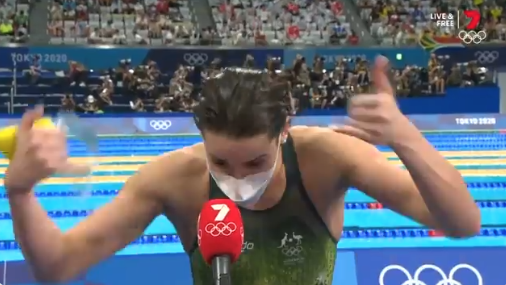 People from around the world are laughing with Kaylee, saying that it's honestly the most appropriate and best way to celebrate such an amazing moment for the 20-year-old.
Congratulations to Kaylee on both her win and now-iconic celebration. Best of luck to the rest of the athletes competing!