This was because her favourite shows growing up were The Saddle Club and H2O: Just Add Water — which, if you're not aware, are two of the most iconic children's programs in Australian history.
Billie then goes on to attempt some dialogue from both shows, including the now-famous "Oh no, Cleo!" line, as well as referencing "Comanche", one of the horses in The Saddle Club.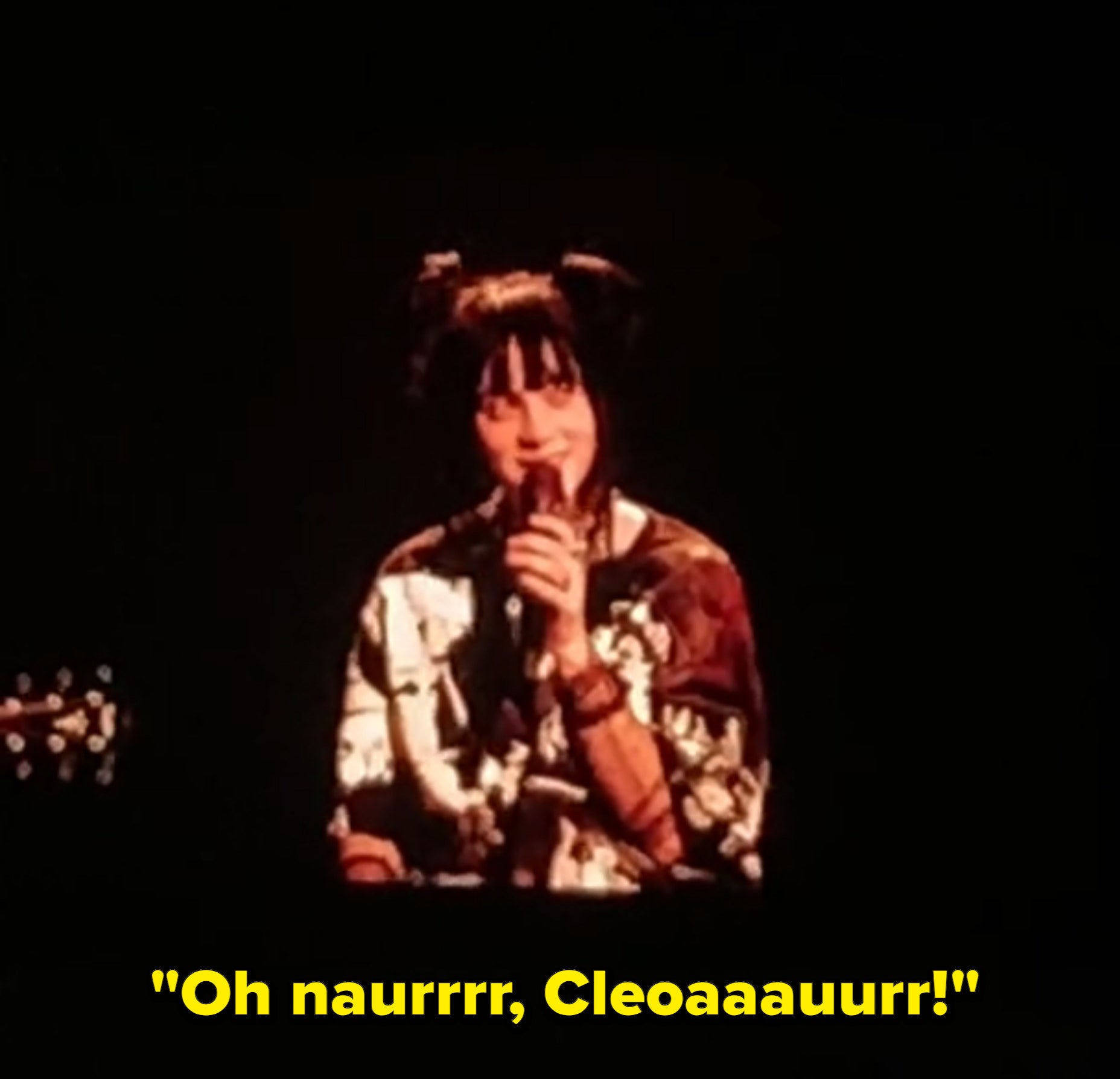 And you know what? Billie's Aussie accent is pretty damn good, especially in comparison to other Americans who have tried and ended up just butchering what Australians really sound like.
The TikTok quickly went viral amongst Aussie fans and celebs. Cleo Massey (H2O: Just Add Water), Gemma Forsyth (Mako Mermaids) and Lara Jean Marshall (The Saddle Club) left a comment in support of Billie's accent, while Phoebe Tonkin (H2O: Just Add Water) shared the video on her Instagram story.

BuzzFeed also reached out to Lara Jean Marshall to get her thoughts on Billie shouting out The Saddle Club. She said, "Firstly, I'm so blown away she [Billie] watched The Saddle Club."
"I admire her so much and love her music. Billie's eerie toned music seeps into my soul, returning me to past heartbreaks, but also rebuilds my female strength. For such a young singer-songerwriter, she has a wealth of talent and is such a wonderful role model for her audience."
"Her Aussie accent is very cute, but if she'd like some lessons...I'm available!"
Honestly, I think Billie should be inducted as an honorary Aussie for her spot-on attempt. But how would you rate her Australian accent?