The first season of Dancing With the Stars aired in June 2005, making this year its 10th anniversary. What do the first six contestants look like now?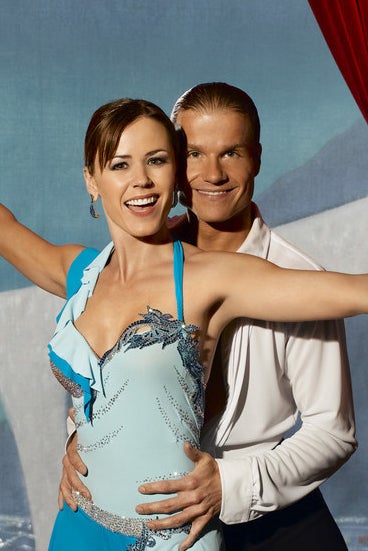 Trista Sutter, star of The Bachelorette's first season, was paired with Louis van Amstel. She is still married to Ryan Sutter, whom she chose on The Bachelorette, and they most recently appeared together on Marriage Boot Camp with Gretchen Rossi and Slade Smiley of The Real Housewives of Orange County.
Her dance partner, Louis, continued with the show until Season 15.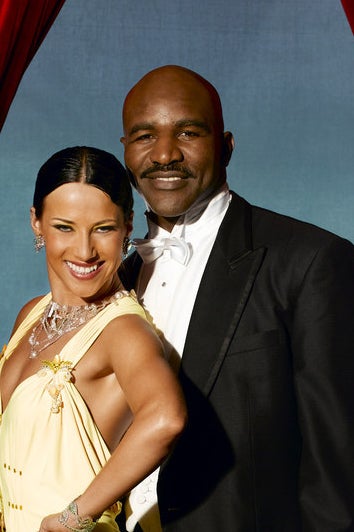 Evander Holyfield, a four-time World Heavyweight Boxing Champion, was paired with Edyta Śliwińska. Most recently he starred in Celebrity Big Brother UK; he was evicted from the house after saying that homosexuality is abnormal and could be cured.
Edyta continued with the show for nine more seasons.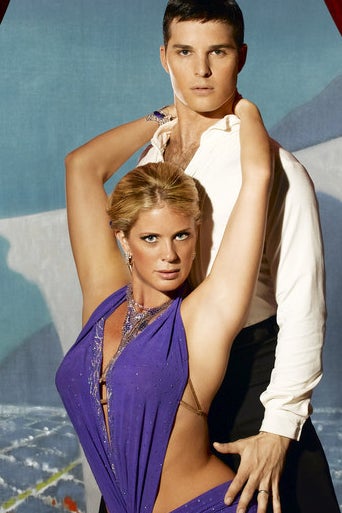 Rachel Hunter, a supermodel, was paired with Jonathan Roberts. She divorced Rod Stewart the year after Dancing With the Stars, ending their 16-year marriage, and most recently was a host of New Zealand's Got Talent.
Jonathan continued on the show through Season 9.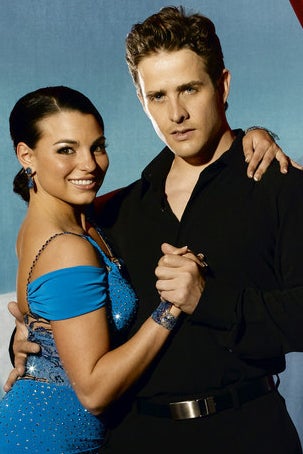 Joey McIntyre, member of New Kids on the Block, was paired with Ashly DelGrosso. Since his season on Dancing With the Stars, New Kids on the Block reunited and released three albums (one was a joint album with the Backstreet Boys). They are currently on tour with TLC and Nelly.
Ashly danced on the show for the first three seasons and returned for the 10th.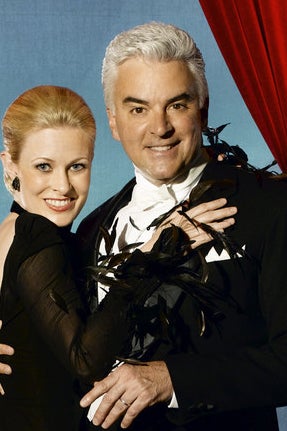 John O'Hurley, an actor most known for playing J. Peterman on Seinfeld, was paired with Charlotte Jørgensen. After the show, O'Hurley hosted Family Feud for four years and most recently voiced Roger Doofenshmirtz on the animated series Phineas and Ferb.
Charlotte only participated in the first season as a dancer.
Kelly Monaco, winner of the first season, was paired with Alec Mazo. She has played Sam McCall on General Hospital since 2003. She was nominated for a Daytime Emmy in 2006, after Dancing With the Stars, and appeared again on Stars' 15th season.
Alec participated in five total seasons as a dancer.