I'm on the edge of my seat because The Proud Family: Louder and Prouder is almost here, so queue up the theme song because I can't contain my excitement any longer!
We'll be picking up right where we left off, except Penny is now 16 years old and trying to navigate her way through modern life. Yes, Penny Proud in the 2020s! Who would've thought this day would come?!
So here's why I think The Proud Family: Louder and Prouder reboot will still be relatable today!
1.
Kyla Pratt still plays Penny Proud like nothing's changed, and I'm here for it!
2.
Penny's going to be tackling issues surrounding social media.
3.
The show will be teaching people a thing or two about being a socially aware citizen.
4.
We're going to witness Penny becoming a woman.
5.
Penny's hormones are in full swing and she's crushing hard.
6.
The father and daughter bond between Oscar and Penny is realistic.
7.
Oh, and Suga Mama is still just like that grandmother we all know and love.
8.
And we can't forget about Bobby Proud.
9.
Penny's friendship group will continue to show us perspectives on different backgrounds and upbringings.
10.
And there are great new characters, which means even more representation!
11.
The introduction of Maya is sure to be a positive, empowering influence on young Black kids.
12.
Michael's back, but this time we get to see them living their best authentic life.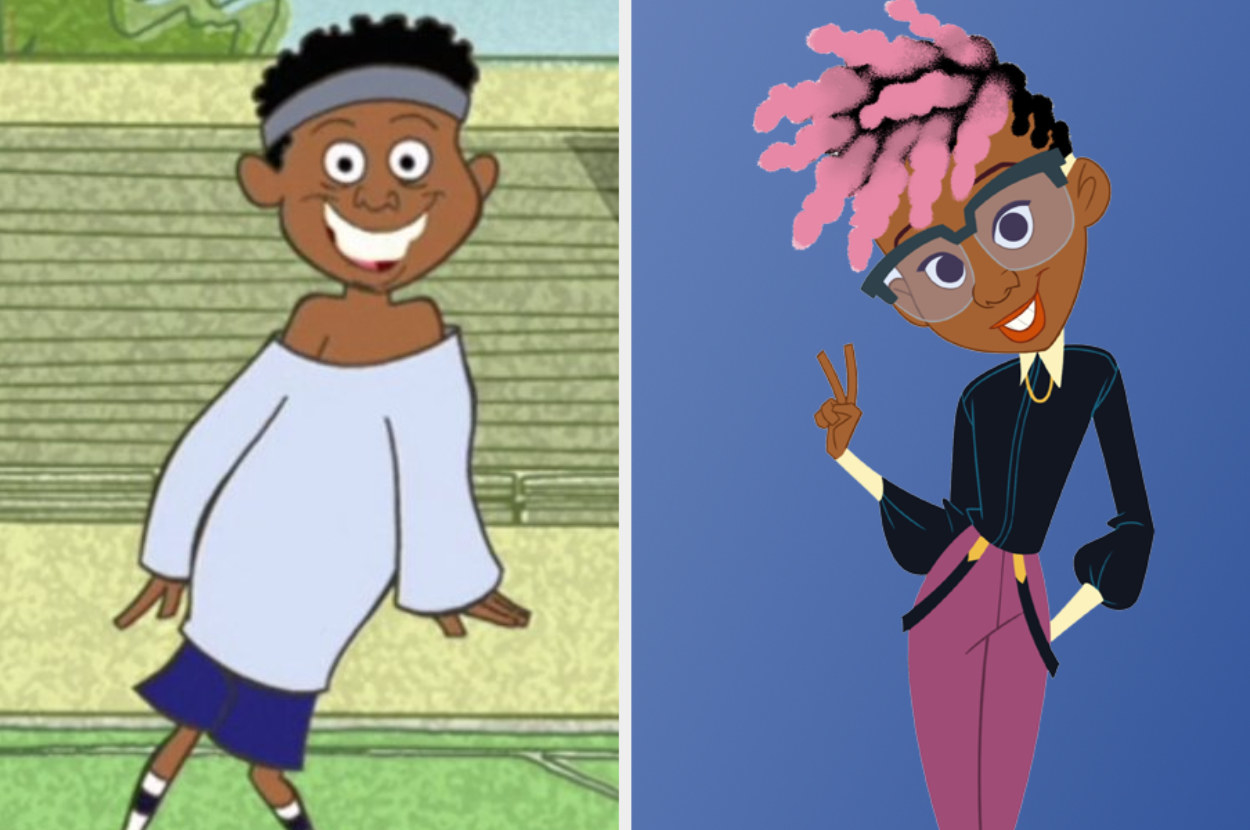 13.
Whether we watched the original or not, the new theme song will have us all bopping our heads.
14.
The hair and fashion is just as unique and bold as it was in the original.
15.
As the title suggests, Penny's family are louder and prouder than ever, which is relatable AF.
16.
And finally, the cast are just like a real family, which makes the reboot feel all the more authentic – "even when you start acting like a fool. You know I'm loving every single thing you do."
The Proud Family: Louder and Prouder, will be available to stream on Disney+ from February 23rd, so I hope you're counting down the days like me!
Don't miss Sam Claflin in the new rom-com Book of Love from BuzzFeed Studios, available on Sky Cinema from 12 Feb.