The Samiidha Bhavani is a nine-inch metal rod containing a sewing kit, some buttons, a mirror, a pinch of vermillion, pepper spray, a stun gun, a pen knife, and a rape siren.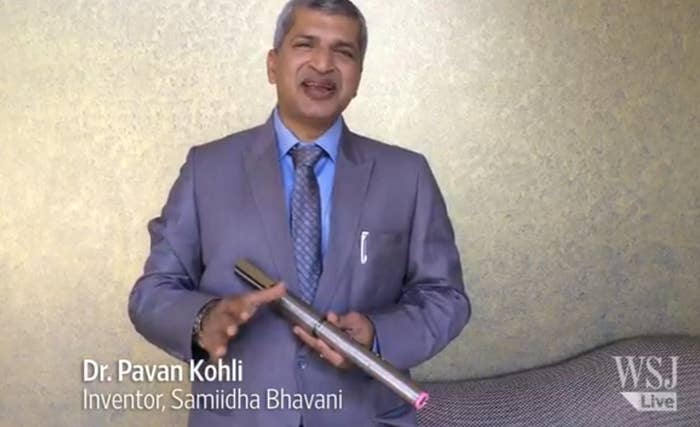 The nine-inch rod extends up to a whopping two feet, three inches and weighs 3.3 pounds (or 1.5 kilograms). Kohli described it as "anything [that] a woman wants for her dignity."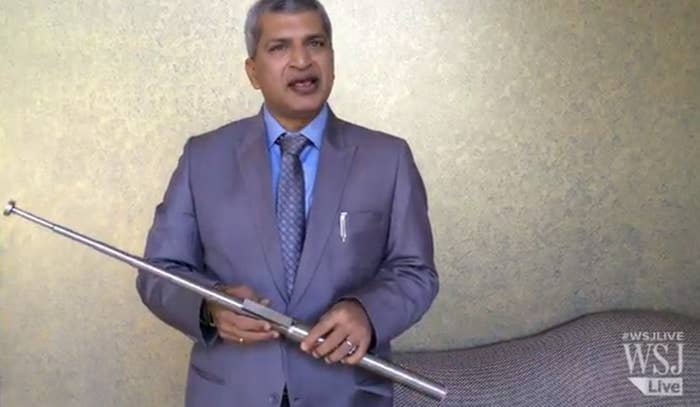 He also called it a "gift [from] India to women of the world." The device includes a button that, when pushed, flashes a blinding light and sets off a siren.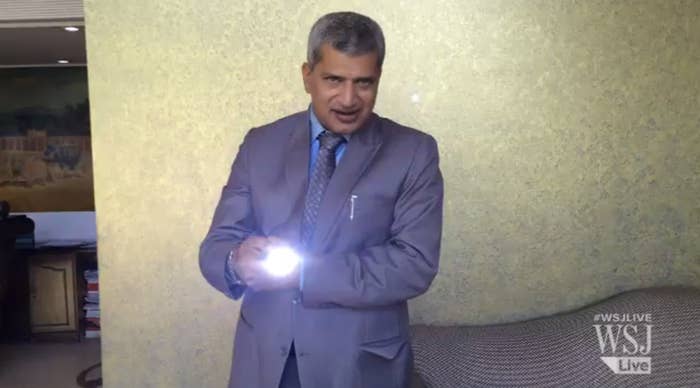 According to the WSJ, the original design included a makeup kit. Sadly, the final version only includes a sewing kit, some buttons, and some vermillion.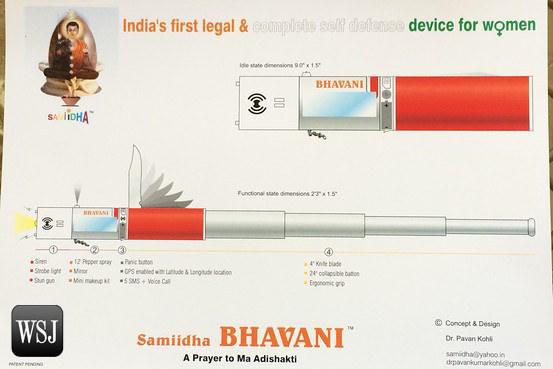 It costs around $80 to make and the inventor hopes to sell it for under $16.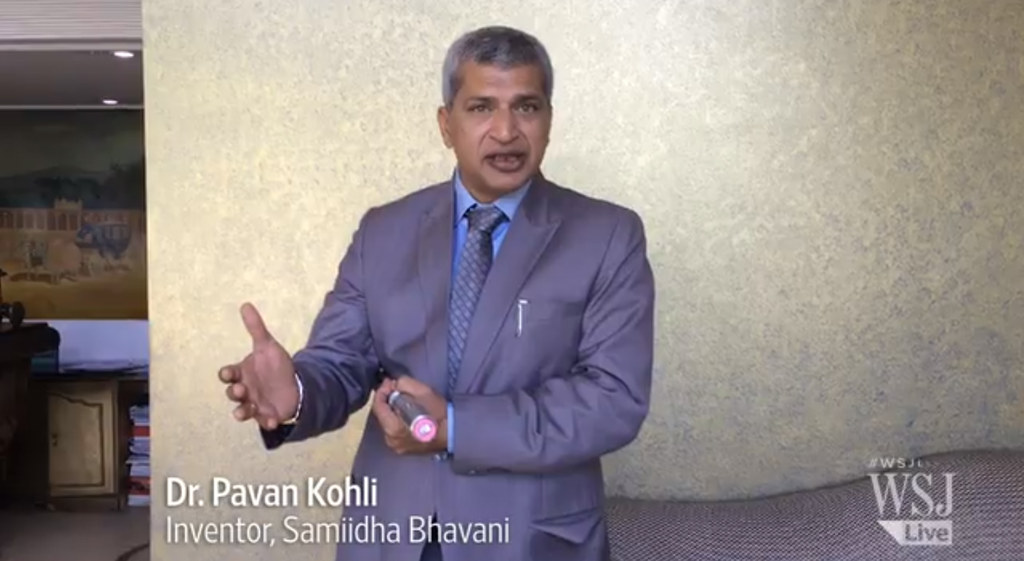 We changed the headline and removed some harsh descriptions of the invention from this post. Readers' comments helped us realize that, with a few of its elements taken away, this may be an overall useful implement. While our original headline claimed this invention is "horrifying," we've since realized that, while it enforces some regressive stereotypes, it also has its merits.