Meet 16-year-old Ethan Wright and 17-year-old Leagan Wilson from Lubbock, Texas.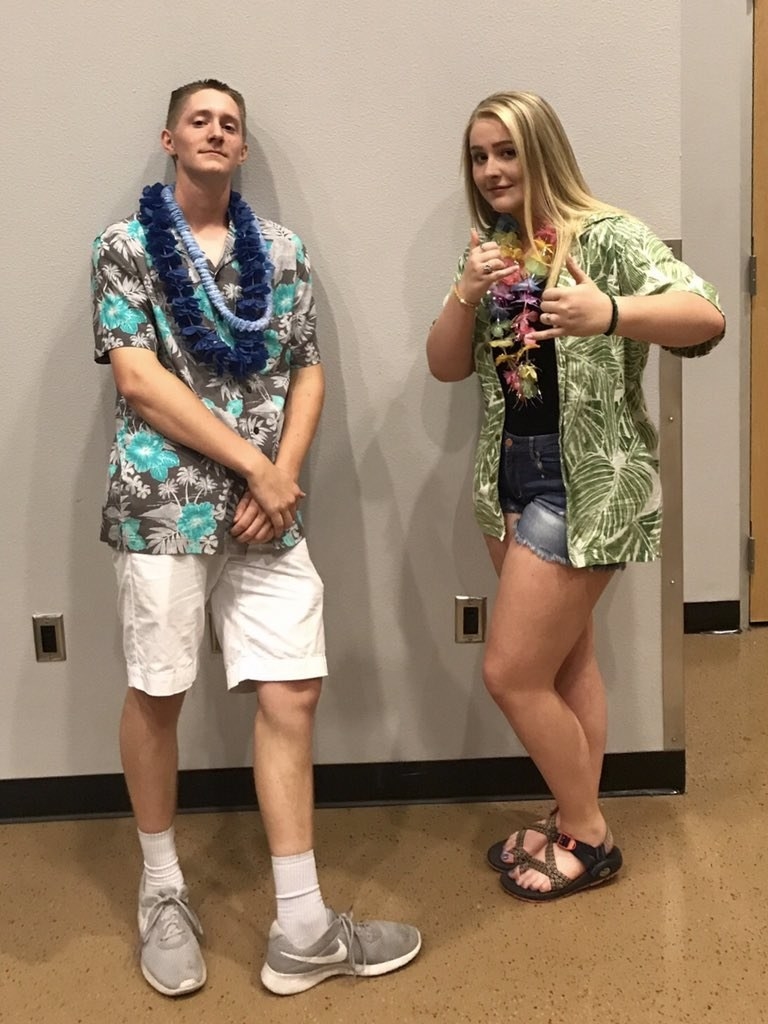 Wilson told BuzzFeed that during her history class, she noticed Wright watching Family Guy.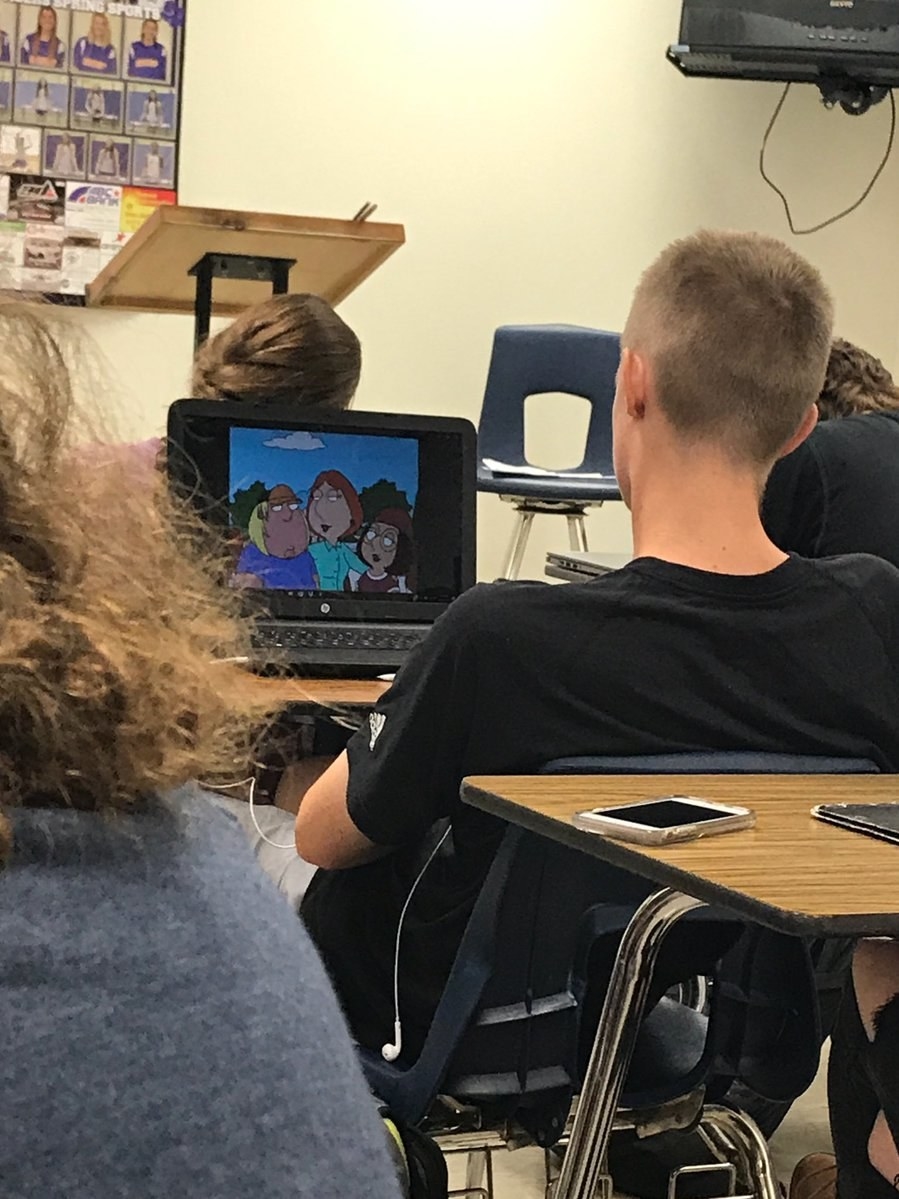 And so she texted him to turn his laptop to the left so she could watch it with him.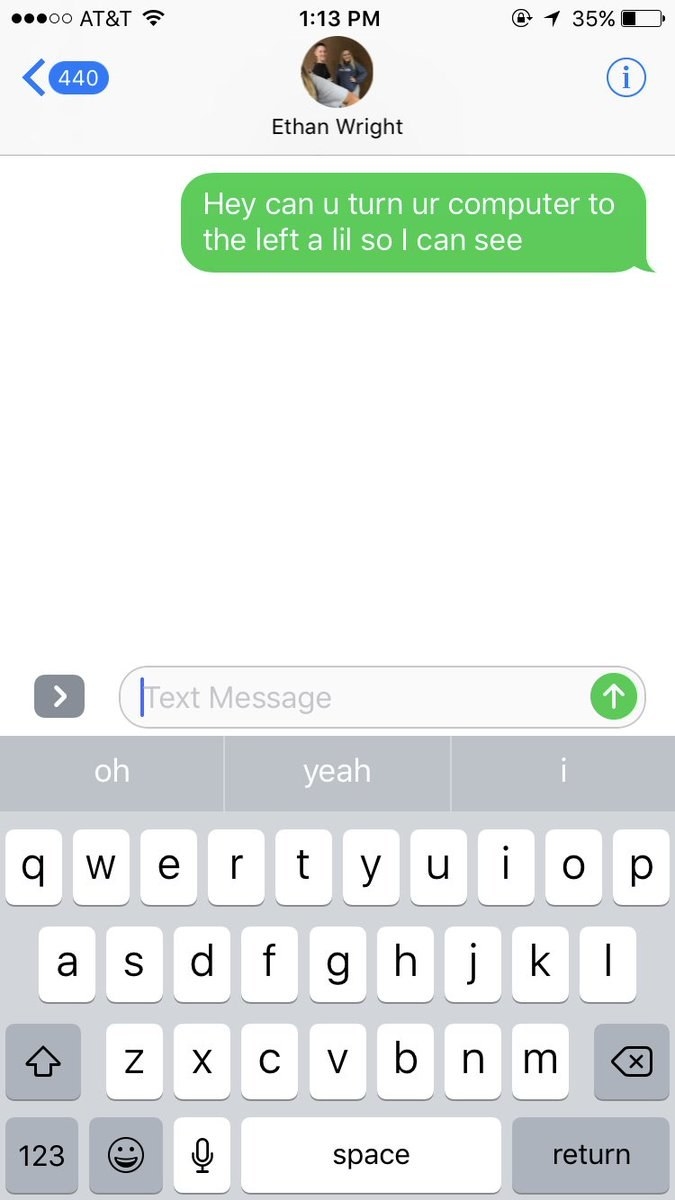 And he did.
Then her tweet went viral. Wright said he thought the response to the tweet was crazy.
Wilson said that she usually watches Family Guy or How I Met Your Mother during class.
Since then people have been editing different things onto the laptop.
But some people were bothered by Wilson's 440 unread messages, which she said are a mix of texts from Papa John's or guys that she has curved.
A lot of people related to the tweet.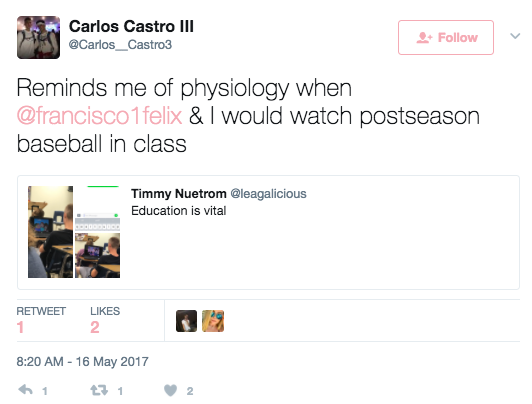 Looks like there are no comments yet.
Be the first to comment!