Meet 22-year-old Aisha Mohamed, a digital artist from south London.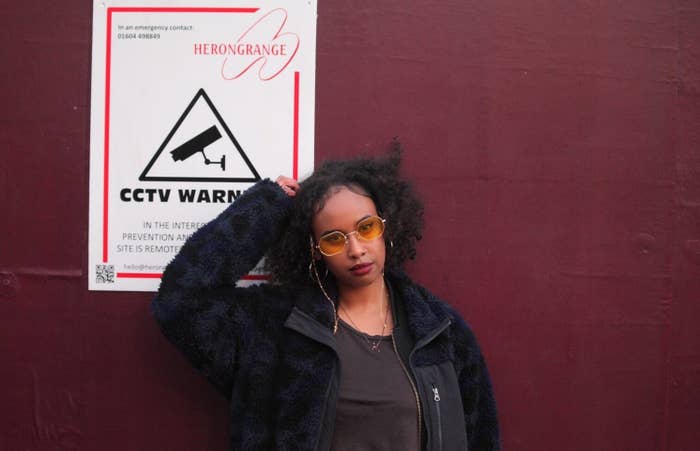 Mohamed has edited black women into Vincent Van Gogh's floral paintings.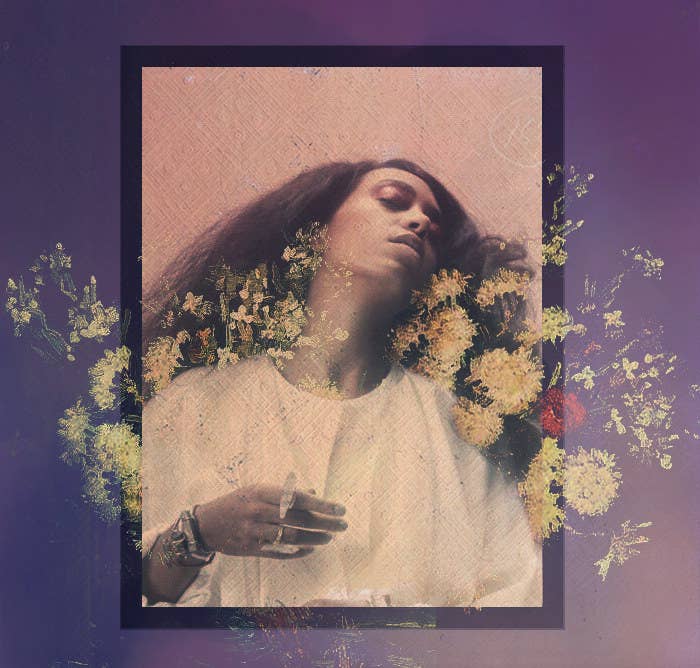 Mohamed said: "We live in a time where social media allows us direct access to different versions of our blackness. I wanted to make something that young black girls could feel connected to."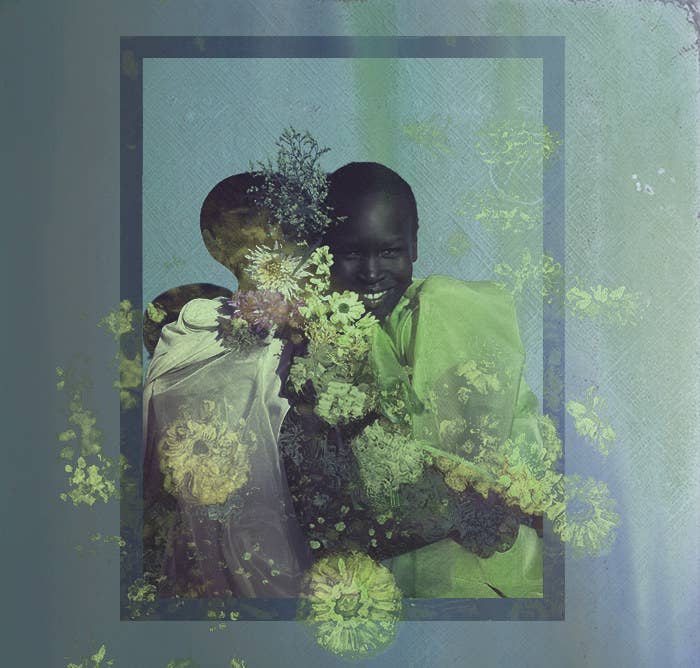 Mohamed said her first creation was this image of Aya Jones.
Mohamed tweeted her art and she said she was overwhelmed by the response.
People have called her work beautiful.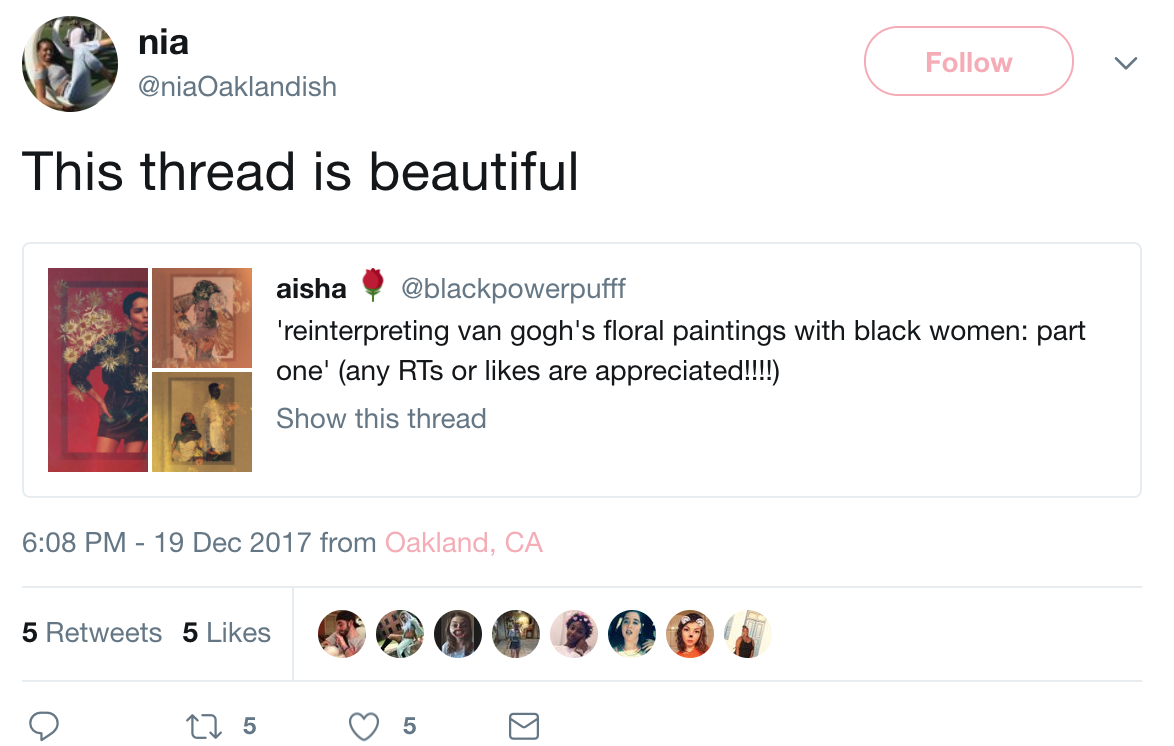 And said that they're here for it.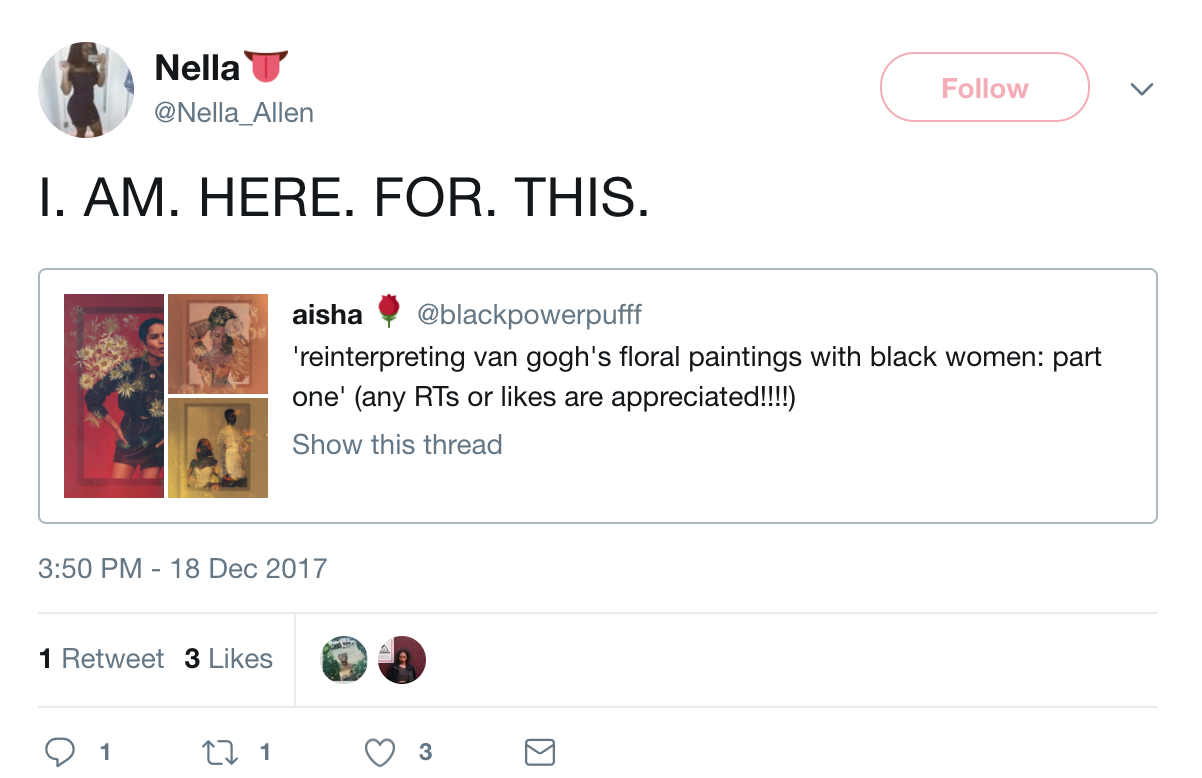 Black. Girl. Magic. 👏🏾