Meet Jonathan and Victoria who got married last week after falling in love through a Waterstones Twitter account four years ago.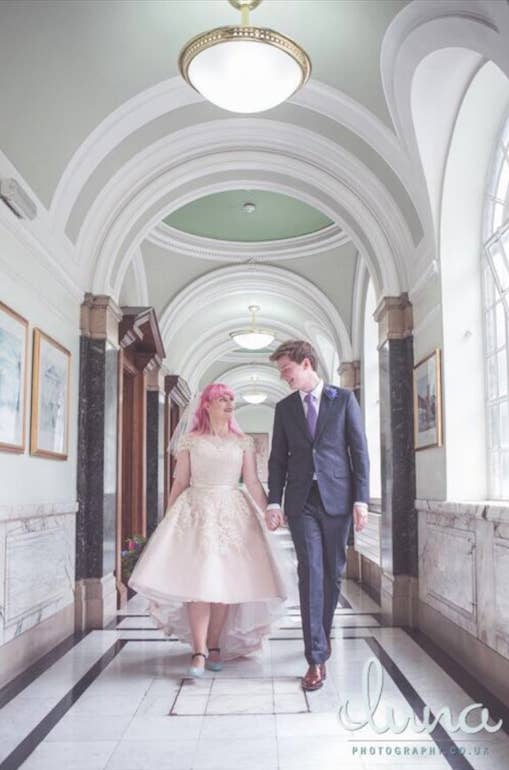 In 2012, Victoria, a data analyst from Newcastle, declared her love for the person who ran the Twitter account for Waterstones Oxford Street, in central London, which turned out to be Jonathan.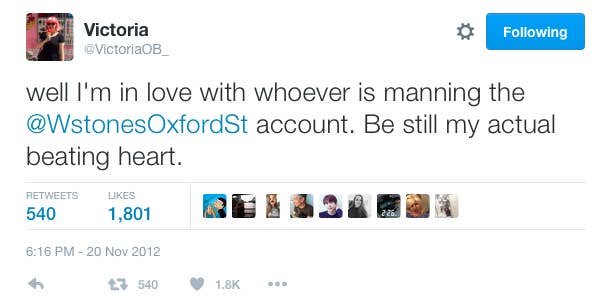 Which is now gone because the branch closed down. 💔
Jonathan, from Manchester, told BuzzFeed News that Victoria visited the Waterstones store with doughnuts after they exchanged a few tweets and they started hanging out.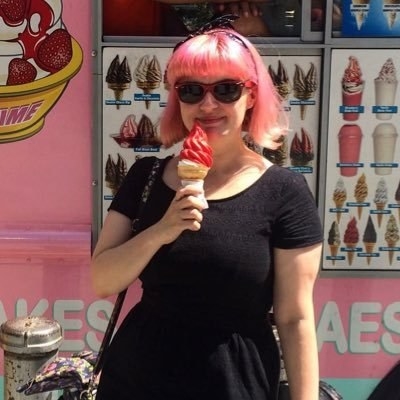 The love affair almost didn't happen, as Jonathan said he actually ignored a previous tweet Victoria had sent.
He said: "I'd seen Victoria's first tweet but I ignored it. Then, for reasons I don't really know why, replied to her second one a few months' later."
And here is the first response he sent to her:
Jonathan added: "We fell in love fairly quickly, I'd say, and it's been the best." The couple, who preferred not to give their last names, even have matching Twitter handles. ❤️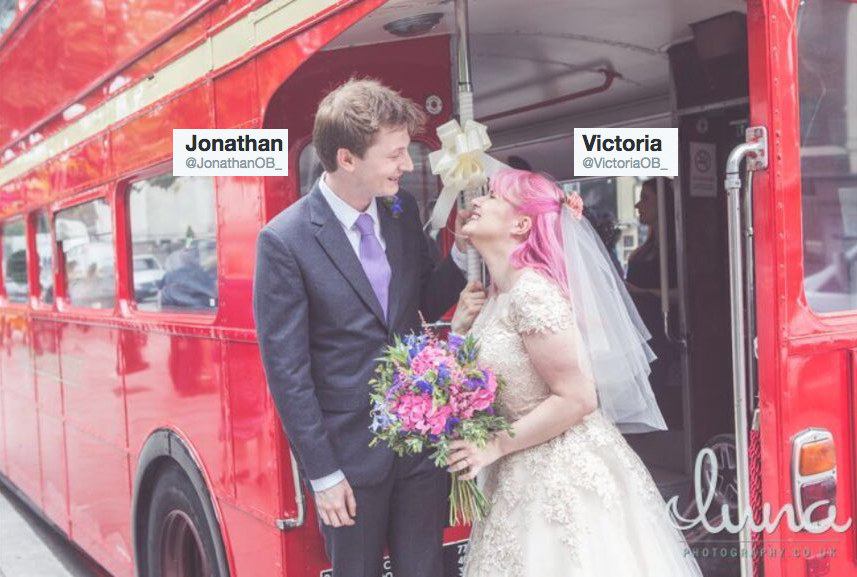 Victoria shared their love story on Twitter and has received more than 7,000 retweets and 24,000 likes.
Victoria said the response has been lovely. She added: "I'm still amazed by how quickly it took off."
Jonathan, who now works as part of Innocent smoothie's social media team, added: "It feels great. Really nice seeing how many people are happy for a pair of strangers."
People are loving their story.