The range includes the late Mexican artist Frida Kahlo.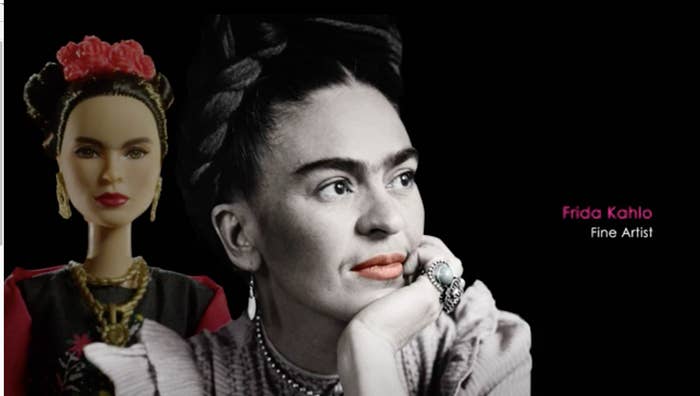 Kahlo's family don't approve of the doll, according to news agency AFP. "Mattel does not have the proper authorisation to use the image of Frida Kahlo," her great niece, Mara Romeo, said in a statement.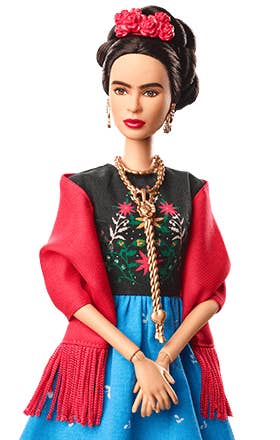 But the Frida Kahlo Corporation has said that it owns the rights to the artist, which were sold by Kahlo's niece, Isolda Pinedo Kahlo.
Mattel confirmed that the brand had the permission of the Frida Kahlo Corporation to create the doll.
"Mattel has worked in close partnership with the Frida Kahlo Corporation, the owner of all rights related to the name and identity of Frida Kahlo, on the creation of this doll," a spokesperson for the brand told the BBC.
"In addition to the Frida Kahlo Corporation being an important part of the doll development process, we have their permission and a legally binding agreement to make a doll in the likeness of the great Frida Kahlo."
But rights aren't only reason people seem unhappy with the doll.
Some shared Romeo's dismay at the missing unibrow.
And then there's the fact that the a branded doll might not square with Kahlo's Communist values.
People pointed out that the doll erases Kahlo's disability.
Kahlo was born with spina bifida, a congenital condition that affects leg and spine development. She was also contracted polio as a child, and being involved in a bus accident as a teenager, which left her with serious injuries.
The doll is currently out of stock.