Today a video of a female cyclist being harassed by a male passenger in a van has gone viral.
However, a witness to the incident who preferred to remain anonymous told BuzzFeed News that his colleagues approached the van to help the woman as they thought she was being abused.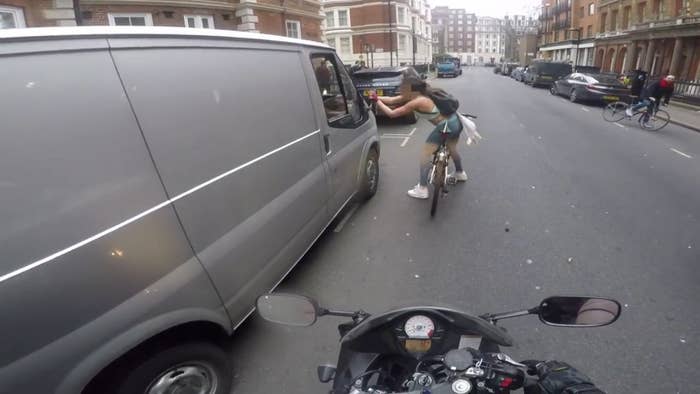 Reddit users first noticed that the YouTube video was shared by a woman apparently employed by the company that licensed it.

This led to people questioning the authenticity of the video.

Many news outlets covered the story, including MailOnline, the Evening Standard, The Independent, and others.
Some outlets, including MailOnline, later updated their stories.
However, most social media pages are still sharing the old version.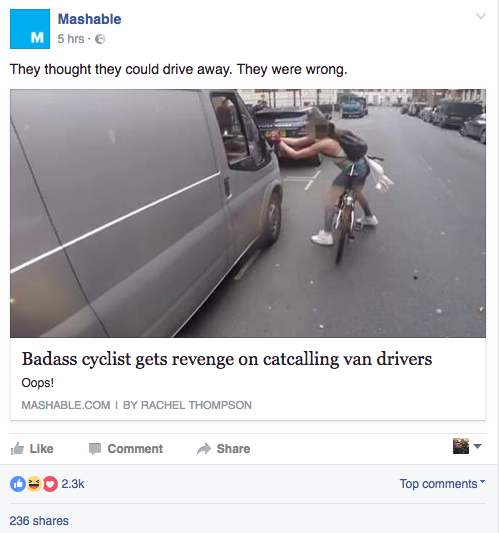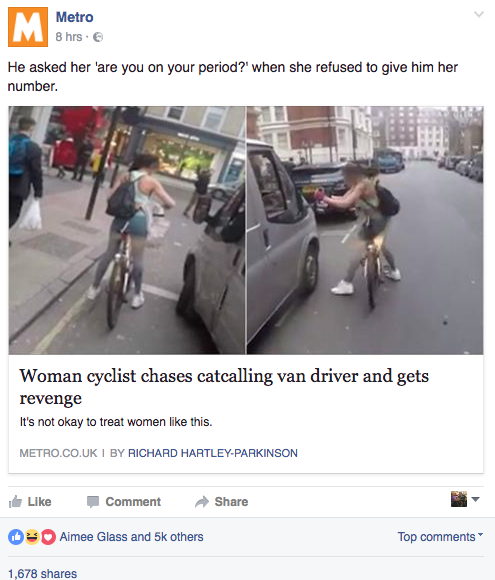 The video has now been taken down from the Viral Thread Facebook page, where it initially appeared.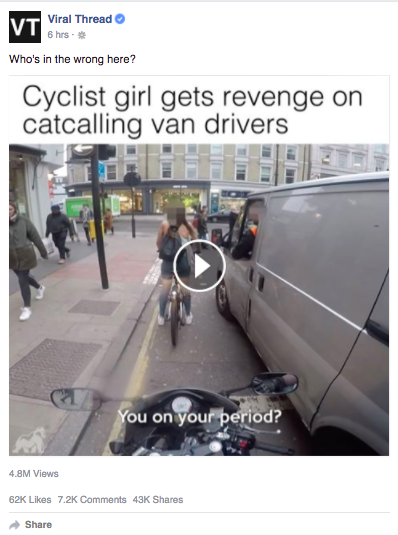 Jungle Creations, which runs the page, has now released a statement stating that it did not create the video and will be conducting an internal investigation:
It has come to our attention that a video distributed on our Facebook channel Viral Thread on 21st February 2017 may be factually incorrect.

Contrary to reports, we want to make clear that we were in no way involved in the making or production of this video. The video was received from a third-party content provider and it was distributed on Viral Thread under the impression that it portrayed real-life events.

We rigorously vet all content received from third parties to ascertain its credibility, but unfortunately our usual high standards were not met on this video. We are committed to ensuring and protecting the integrity of content on our channels and take matters of this nature extremely seriously. We've since started an internal investigation to make sure it doesn't happen again.