This is Susan Medina and Darick Mead, from Nebraska, with their newborn baby.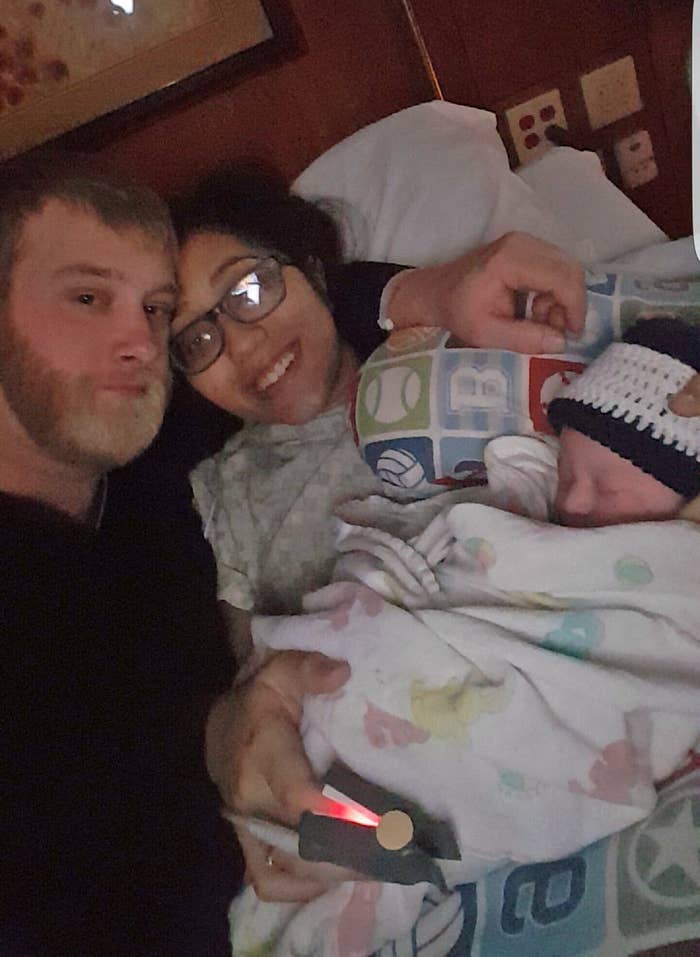 Ryder Michael Mead, the couple's first child, was born last week.
And just a few hours into his life, Ryder helped his dad propose to his mum by wearing this vest.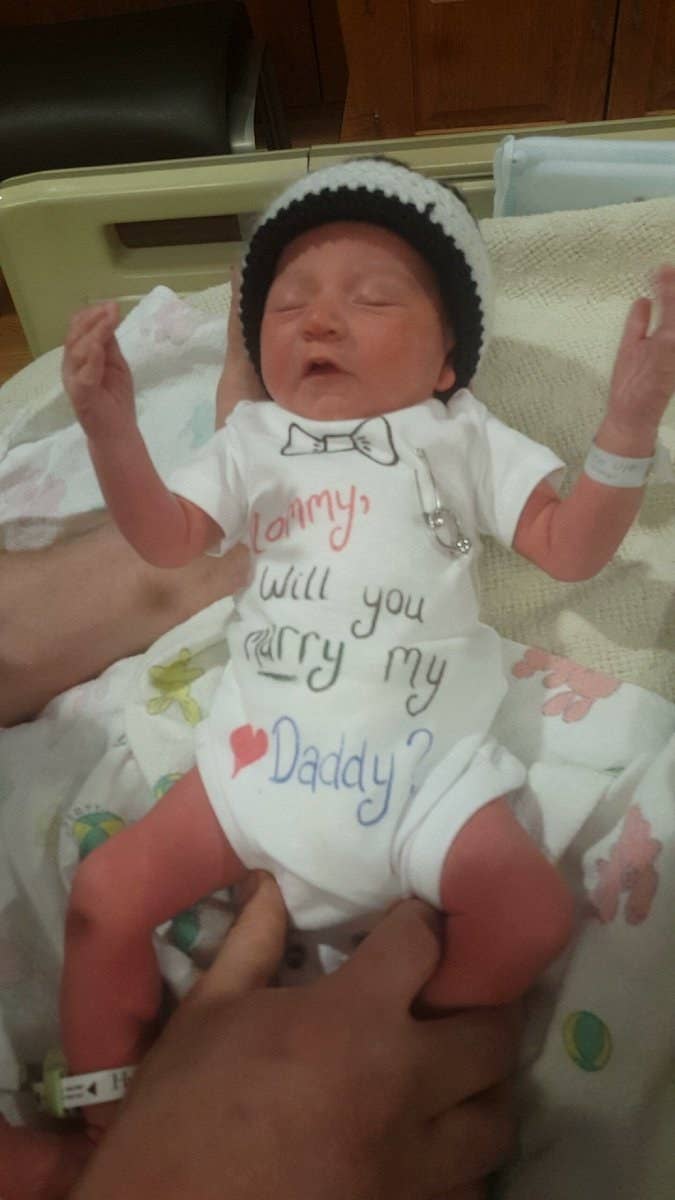 Medina, a 20-year-old banker, said yes!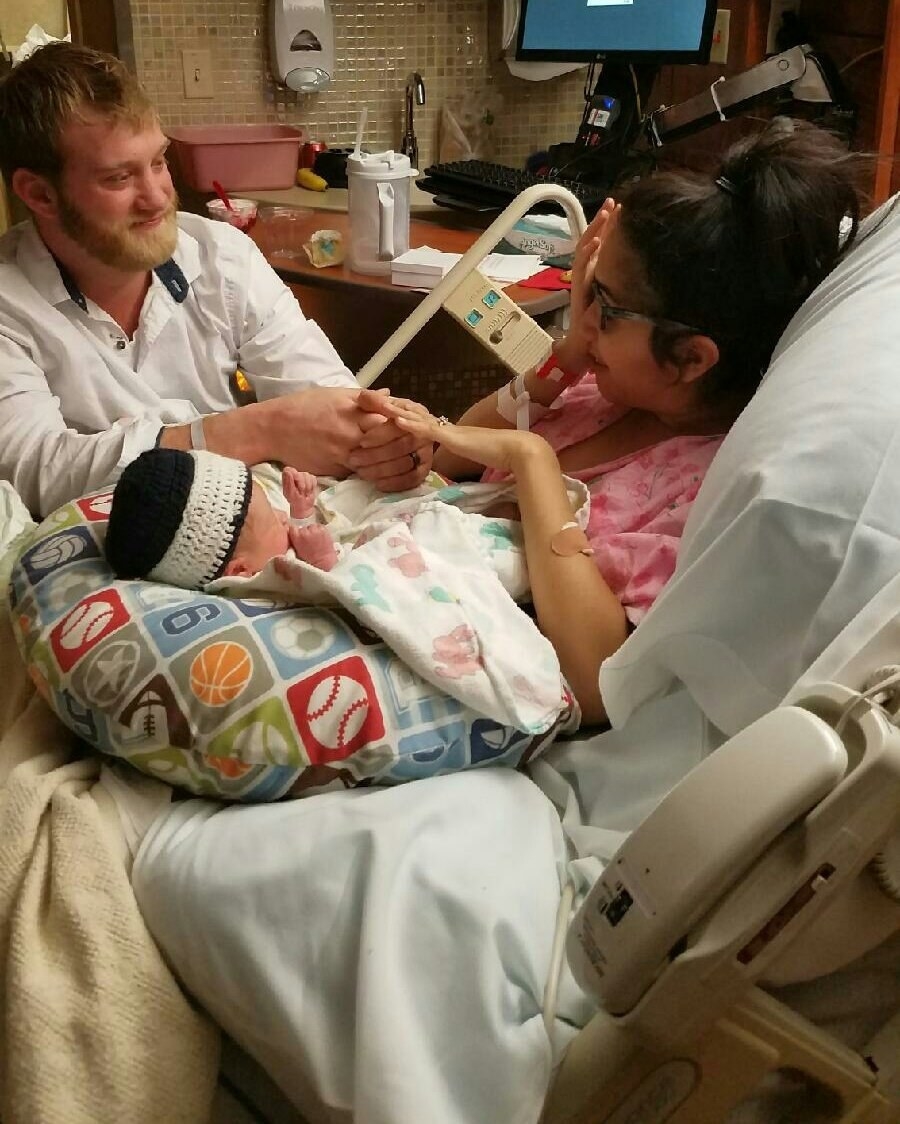 She told BuzzFeed News she was shocked to see her tweet announcing both Ryder's birth and her engagement go viral.
People loved the double announcement.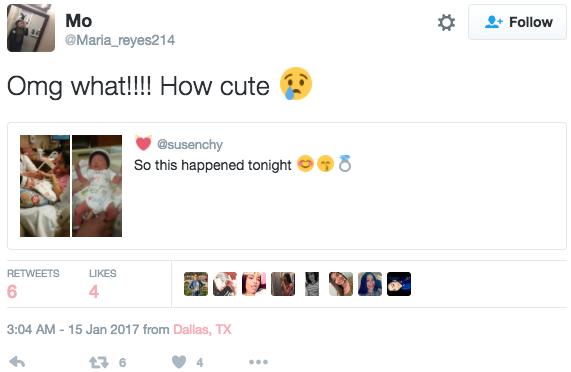 Medina said she had not seen the proposal coming at all.
And Medina said she was already loving being a mother.
Some people are overwhelmed by the cuteness.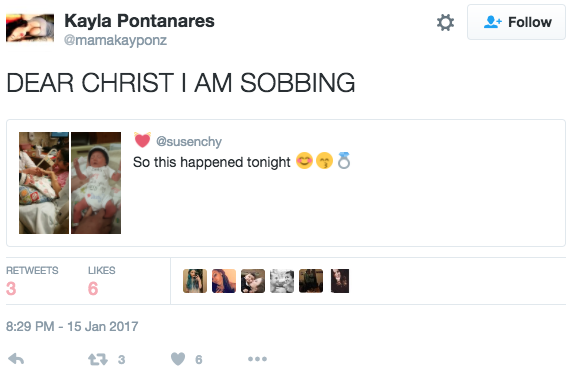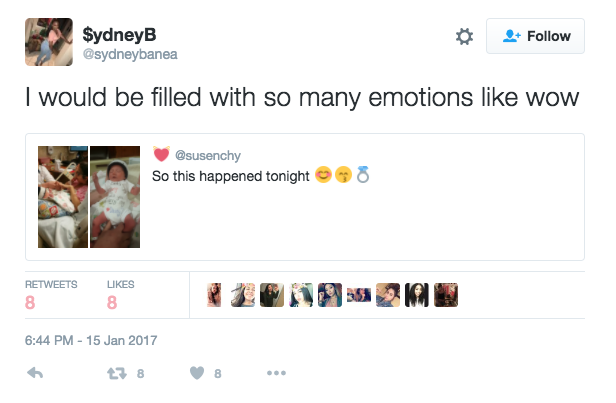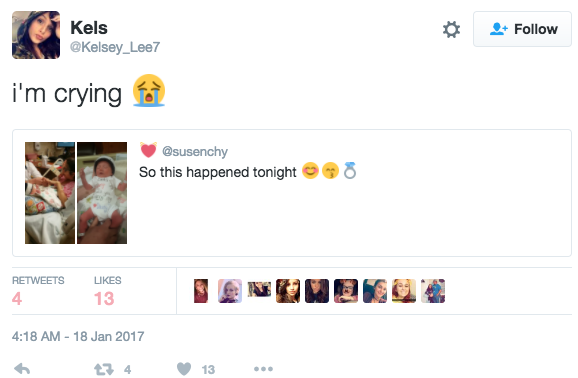 ❤️