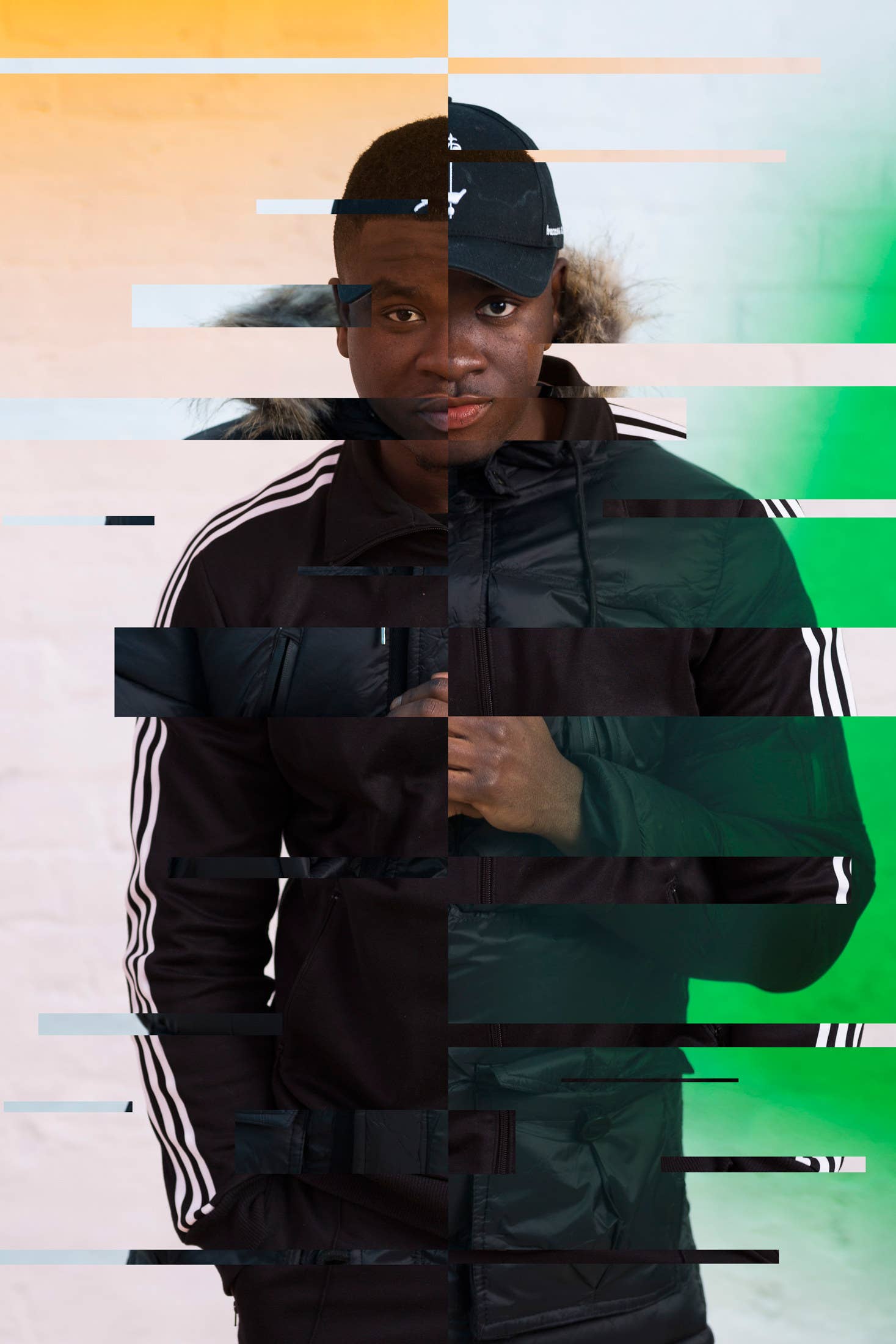 On 29 August, comedian Michael Dapaah stepped up to the mic on BBC Radio 1XTRA's "Fire in the Booth" segment and did a freestyle rap in character as two wannabe rappers, MC Quakez and Big Shaq.

The rest is history. Clips of roadman Big Shaq's rap, "Man's Not Hot", went viral globally – especially the catchy part that goes: "The ting goes skrrrrrra pap pap kak kak kak."
The memes from the 26-year-old Brit's performance have changed his life. His single, a recording of the "Man's Not Hot" rap, has become the fastest-selling single by a debut artist in 2017, sitting at number 11 in the charts and amassing 35 million views on YouTube since its release two weeks ago. Jeremy Corbyn has quoted him on stage, and he's hung out with DJ Khaled.
Despite this huge boost in exposure, Dapaah has been making successful online comedy skits for years. But growing up in Croydon, south London, his parents were set on him studying sciences to try to become a doctor.

"When I was growing up the growing up under first-generation African parents in the UK, the only thing was to do something in the medical field," Dapaah told BuzzFeed News when we met at his management company's office in south west London. He had just come from an interview with BBC 1 Xtra and there was another media outlet in the queue behind us. He wore a new version of Big Shaq's bulky winter jacket, the character's trademark item that he wore in the studio for "Fire in the Booth".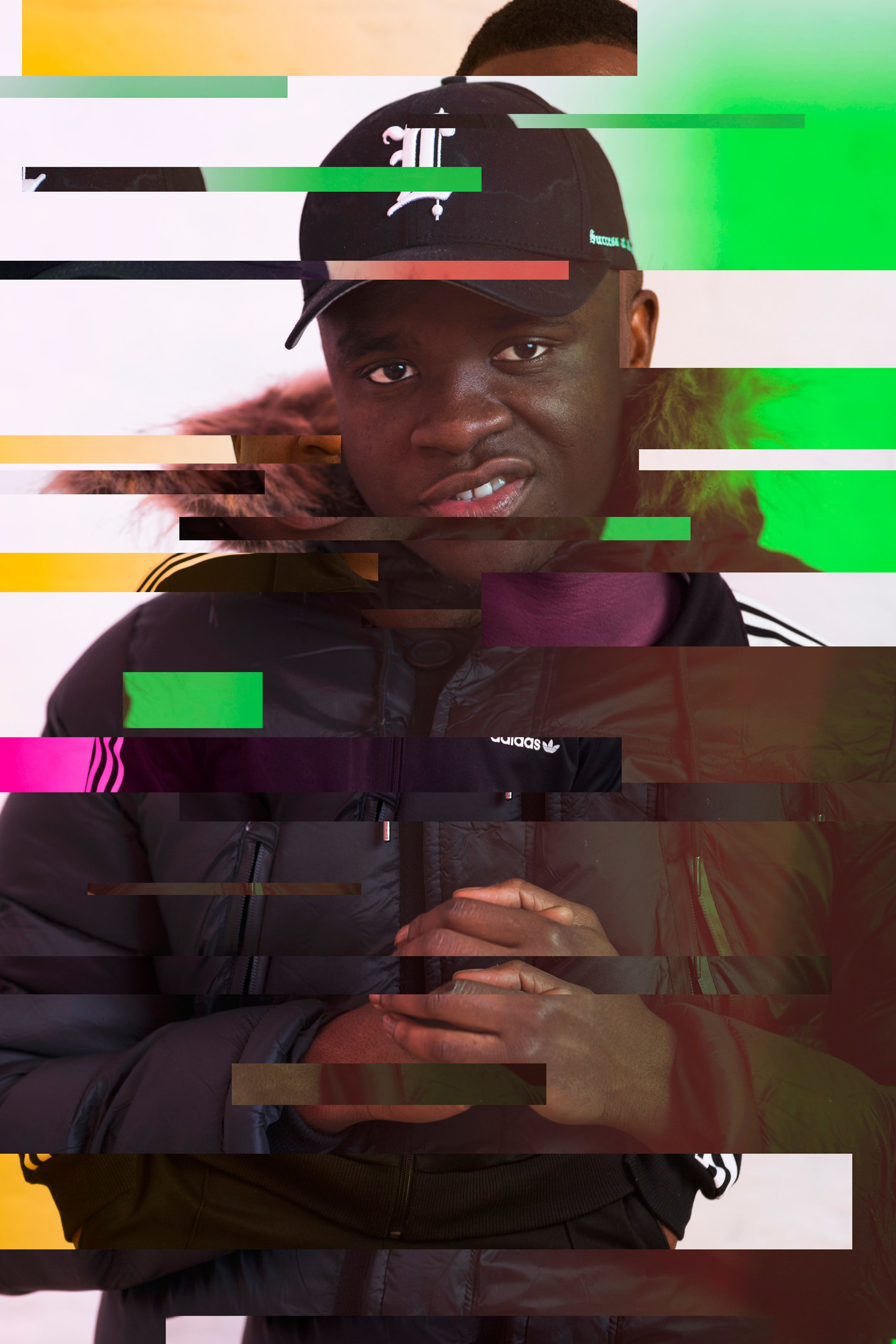 Dapaah studied sciences at school, to please his parents, but when he was 16 he realised they weren't for him. "I think, it got to the stage when I had to make that transition. Chemistry, biology physics, and PE is not me. I don't like blood – I was trying to study to be a doctor, but I don't like blood. The subject started going over my head and I just couldn't wait to get out of my class all the time.
"I was going to my physics lesson and [a friend] was going into drama and I was looking at her and thinking, I wish I was going into drama."
He was always good at making people laugh. "I was like the funny guy in sixth form. When we used to do showcases I'd host them and I would do like little comedy segments."
He spent time in South Africa as a child, and remembers performing in The Jungle Book as Mowgli as one of his "happiest moments".
It's been a gradual process to convince his parents, who moved to the UK from Ghana and whom he still lives with in Croydon, that a career in comedy could work. "I've had to almost prove that this thing works, for them to now say, 'Yeah yeah, okay, I believe you.'
"It's been a gradual process. My father was more 'Do what's in your heart because that's what you're going to do well at'.
"My mum's been more of the 'Just go and get a job, get a job, you need a secure something at the end of the month, get a job, Michael'.
"I always give the analogy, like, if you are trying to travel somewhere and you only know how to get there by foot and everyone gets there by foot, that's the only medium of transport everyone knows.
"If you then discover there's a faster or different way to get there, you discover something called a bike, right?
"And then you say, 'Do you know what? Instead of walking by foot, I want to take a bike to get to this destination, because that's what I've seen as better and quicker and more efficient, and I enjoy travelling by bike.
"But everyone else is gonna be like, what the heck's a bike? Why are you gonna use a bike? We've never used a bike before, so why are we gonna trust that?"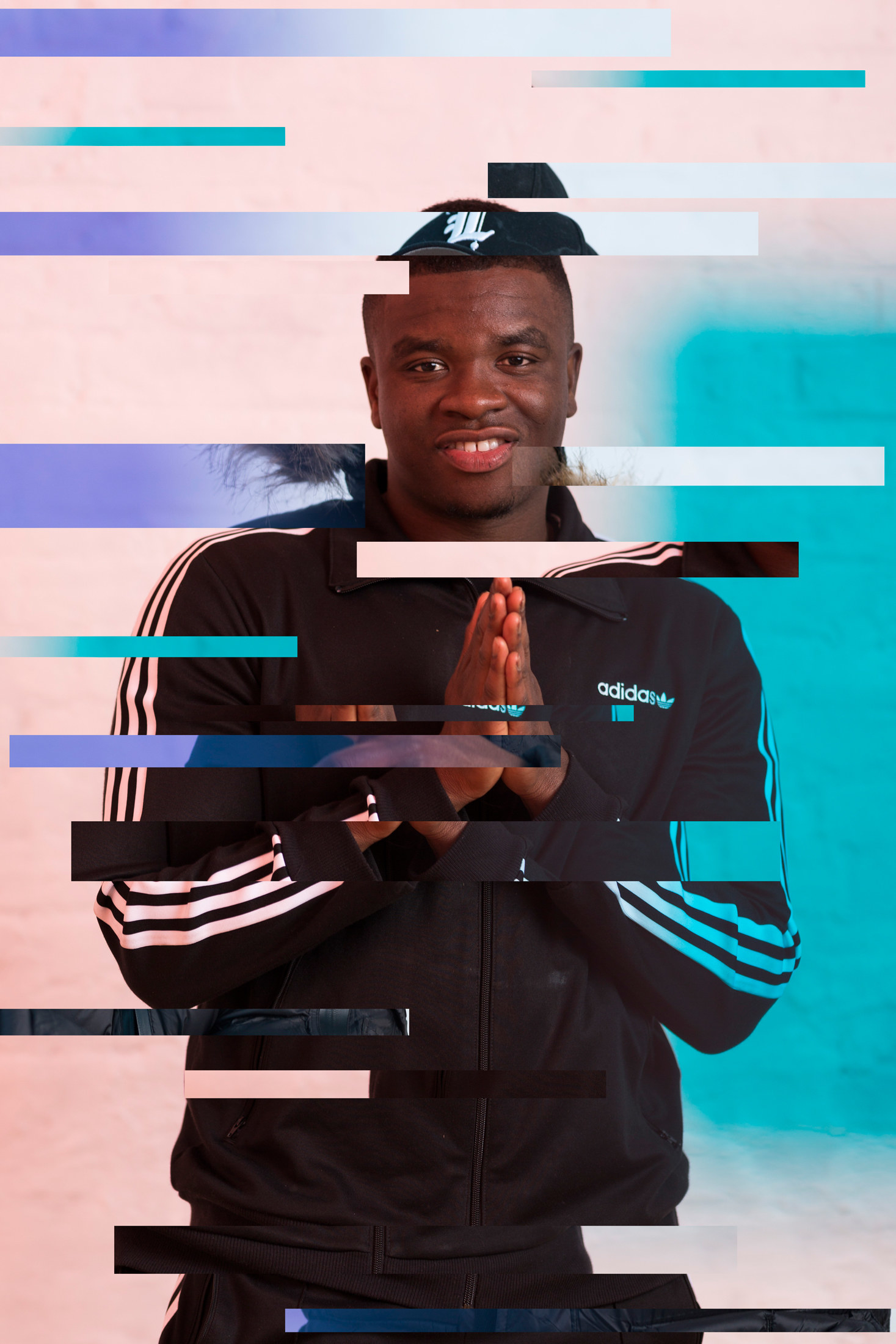 Dapaah studied theatre, film, and television at Brunel University, graduating in 2014. He took a course with the National Youth Theatre, and has done some stand-up gigs and acting jobs like a part in the sitcom Meet the Adebanjos, a web and TV series following a Nigerian family living in London that has a loyal following among some of the British-African community. He was also in an advert for Adidas three years ago.
But 2017 has been his year. In May, Dapaah launched the web series SWIL (Somewhere in London), created by him and Marv Brown, a friend from Croydon who also went to Brunel.

The six episodes gained over a million views on YouTube and showed Dapaah as a number of hilarious characters, interacting with members of the public. It's where MC Quakez and Big Shaq were born.
Dapaah said he doesn't have a favourite out of all the characters he plays: "I like all of them because I feel like it allows me to tap into a different part of my creativity."

Take Patrick, a funny but irritating community officer who speaks in a Cockney accent with a lisp. In one episode, he confiscates a black boy's trainers because the boy couldn't prove that he bought them.
As with Big Shaq's coat, outfits are key to embodying the characters. "If I'm in Patrick's outfit, I go straight into Patrick's mode," Dapaah said. "It's so mad because I don't realise that I do it, but it just happens. It's like I just morph into the character.

"I find it fun to explore their different roots and explore their different boundaries as individuals. Because they're their own people. I'm Michael, that's them," he said, gesturing across the room.
Dapaah was used to videos web series "getting shared by the loyal supporters. Big up the supporters every time – I love you lot."
But when memes of his "Fire in the Booth" appearance started getting thousands of retweets, from places from Texas to Pretoria, South Africa, it was something else.
"Instead of it going on for a week or two, it was going for a week, a week and a half, two weeks, different memes, different places.
"And I started to think, What the heck what the heck is going on? And then I was like Okay, this thing has really spread. And it spread much further than I ever anticipated."
Dapaah had actually wanted the other character in his rap, MC Quakez, to be the focus of his appearance. "I wanted the 'Fire in the Booth' to act as a catalyst for his song that he had out called 'Balance'. But it ended up being Big Shaq that ended up being the person that stood out."

He quickly arranged for the song to become a single. "I said, 'I've got to get in the studio and we have got to cut it.' I just thought it's all about capitalising from the situation, and that's literally what I did."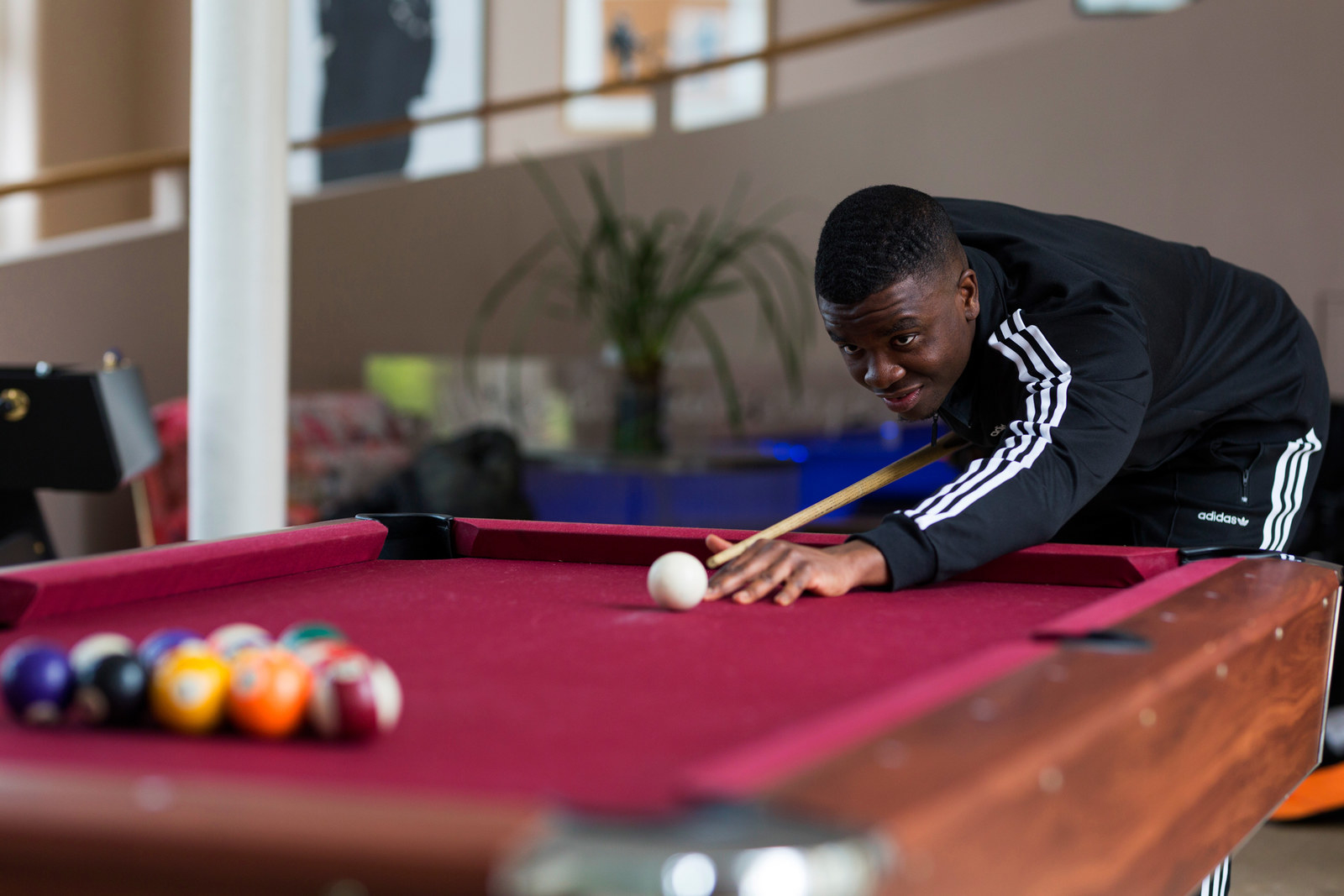 Dapaah loves memes, and cracks up while talking about some of his favourites: "cash me ousside" and the Roll Safe meme by Kayode Ewumi, where a man points knowingly at his head.
"Fire in the Booth" has hosted some of rap's biggest names, so when Dapaah's Big Shaq video first started to go international, some people, in the US for example, didn't realise that it wasn't a comedy video. They used it to drag UK rap artists.
Dapaah said "didn't think much" of this. "Eventually they will find out, they will do their research. There's some people who take the time who look into stuff."
He's become a role model for many young fans, who often post on social media that he is "a gentleman" and "inspirational".
He says this motivates him: "I'm appreciative that young males can look up to myself. I'll always make sure with everything we do, we do in the most upright way – do you get what I'm saying – and try to instill the right values.

"Consistently being humble and consistently just putting in the work, and making them see that whatever it is you that actually do want to do, you can actually do it.
"You always want to make sure that your work can touch as many people as possible. Whether it's young guys, young girls, you never know where it's going."
Growing up, Dapaah's own role models included Will Smith and Damon Wayans, and his dad. He's seen people from his local Croydon doing well and admires that too – he's been spotted in the background of a video by Stormzy, who was also raised in Croydon.
Dapaah feels his current success doesn't mean he's "made it" yet. He mentions television, theatre, and film as areas he'd like to expand into beyond online media and music.

"Music is just like an extension of the arm of Michael Dapaah.
"If you go on my Instagram and stuff you'll see that we was doing little comedic freestyle tracks and were going to make full tracks anyway.
"It will accompany everything else I wanna do, because, funnily enough, music spreads more than anything else, I think. It's mad – it's crazy there, the reach.
"It'll bring people over into the little world that has been created."
"The possibilities are endless. The limitations are the ones that are in here," he said, pointing at his head).
"I'm just enjoying the journey because, you know, you'll never reach a place and think, I've made it now and so I'm just gonna chill.
"What are you gonna do with the rest of your life? Sit there [and] drink beer, milk, and water? Might as well continue, innit."