As some of you may now know, Halsey and BTS have the record-breaking song "Boy in Luv" together.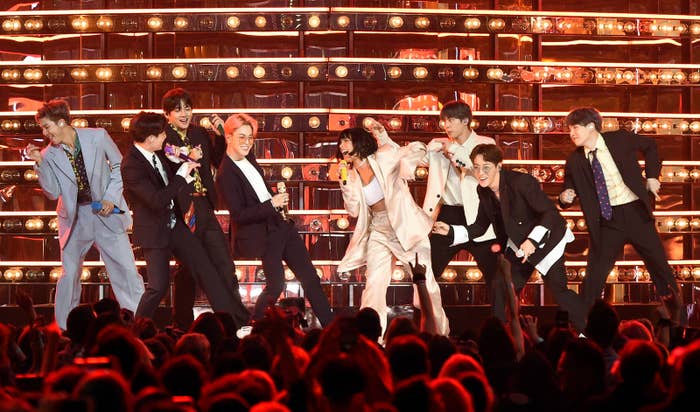 But they also have a strong, adorable friendship. About two months ago, Halsey gifted the band a friendship bracelet each.
They also clown each other like good friends do. Like here when Jimin and J-Hope cutely imitated Halsey saying "I want it" onstage.
Last week, she flew out last minute to perform their song with them onstage in Paris.
And it looks like she introduced Jungkook to Triller — an app for creating your own music videos — and he created a video to Billie Eilish's "Bad Guy" (thanks, Halsey).
Today, she shared a Triller that they all created together backstage in Paris, and people, including me, are overwhelmed with the joy the video radiates.
And have said their friendship is so pure.
And are calling them friendship goals.