Obama Surprising Biden With The Medal Of Freedom Has Been Turned Into An Extremely Pure Meme
Biden: "Am I an Avenger now?" | Obama: "Sure, Joe."
Earlier this week, Barack Obama surprised Joe Biden by awarding him the Presidential Medal of Freedom.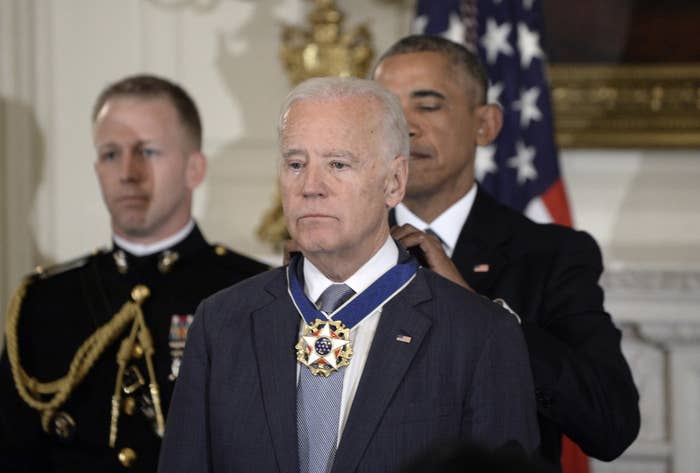 People have turned one of the final acts of the internet's most famous bromances into an extremely pure meme.
1.
2.
3.
4.
5.
6.
7.
8.
9.
10.
UPDATE
A previous version of this post included a tweet which has since then been deleted.
UPDATE
Thank you to the commenters who pointed out the first tweet references the ending of Of Mice and Men. We prefer our interpretation of Obama and Biden living happily ever after on a farm.