On Thursday, a Facebook page called Newsfeed began broadcasting what appeared to be a live video of a huge electrical storm.
Tens of thousands of people were watching at the same time, and when the stream ended three hours and 50 minutes later, the Facebook Live video had more than 22 million views.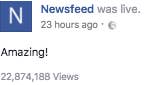 Some people in the comments were amazed by the footage.


Just one small problem, however: It wasn't a "live" video at all, but a five-second GIF that kept on repeating itself.
Marko Korosec, a storm chaser from Slovenia, posted the GIF on Instagram yesterday, and revealed it was from a storm in Wall, South Dakota, in June 2015.
It may have resurfaced when his friend, Jonathan Wennström, a photographer he credits with creating the GIF, posted the clip earlier this month.
Newsfeed is not the only Facebook page to have shared the clip recently. UniLad Tech posted the video and described it as a "massive supercell storm" earlier this month.
Lots of other pages shared the Newsfeed Facebook Live video of the storm, at least one of which appeared to have been paid to do so.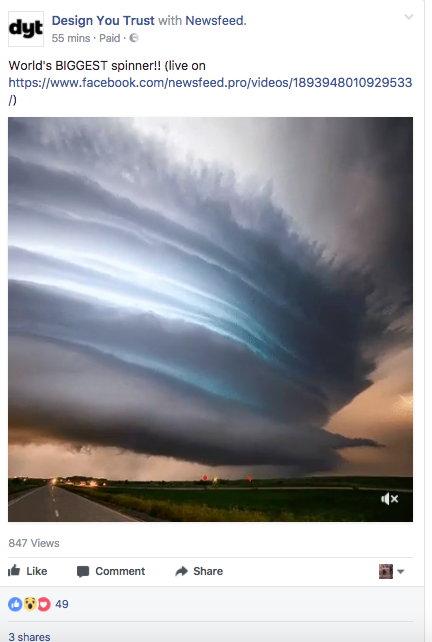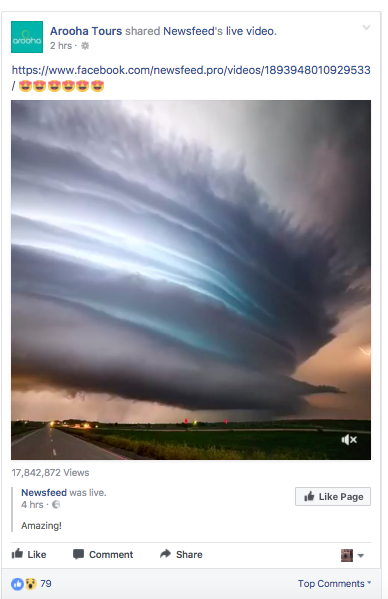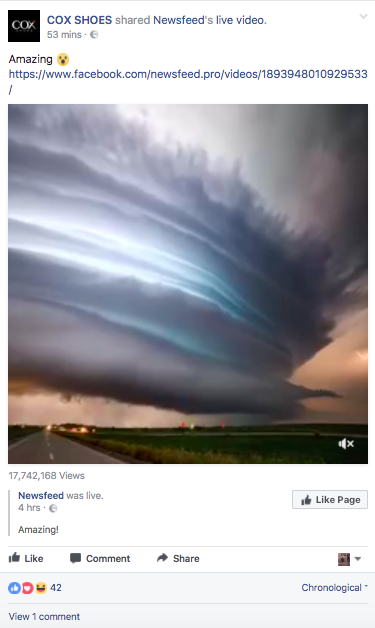 Indian politician Manjinder Singh Sirsa, who has over 200,000 likes, seems to have shared the video too.

The largest page to share it was this page with over 700,000 likes, which belongs to a Romanian newspaper.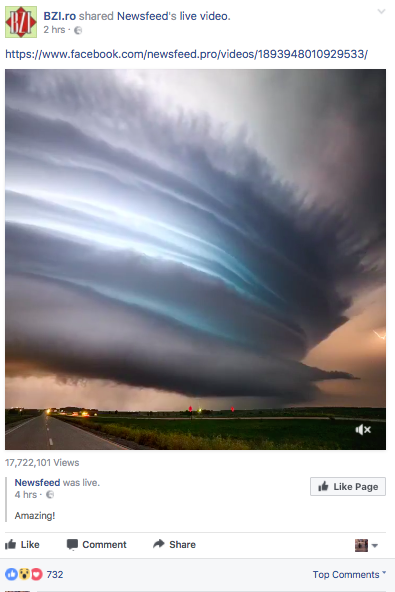 Lots of people were sceptical about the Newsfeed video.

Many called out the livestream.


Matt Navarra, director of social media for The Next Web website, who shared the fake Facebook Live on Twitter, said the video had earned Newsfeed 131,000 new likes on its page.
However, on Friday the Facebook Live video – along with the entire Newsfeed page – was not available, nor was The Cherry Orchard.
BuzzFeed News has contacted Facebook for comment.