Morgan retaliated by saying that he had never read a single Harry Potter book.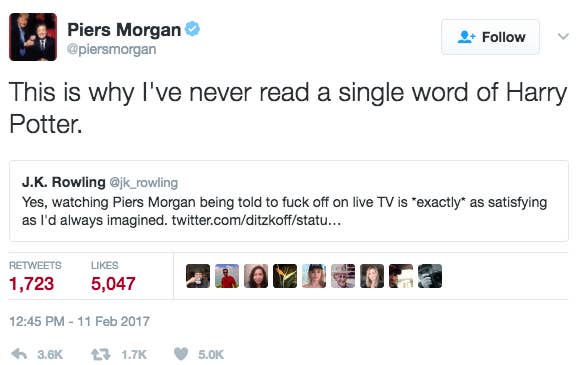 But people found evidence to show he had previously made Potter references in his columns.
Something Morgan said was down to his son being a fan.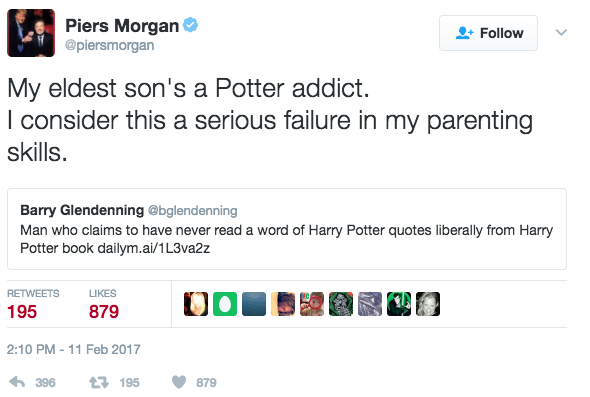 In response, a bookshop based in north London decided to tweet Harry Potter and the Philosopher's Stone at Morgan, word by word.
Tweeting 140 characters at a time.
Every. Single. Line.
People praised Big Green Bookshop for their trolling.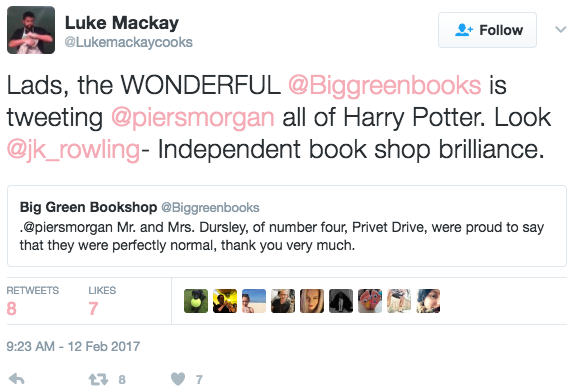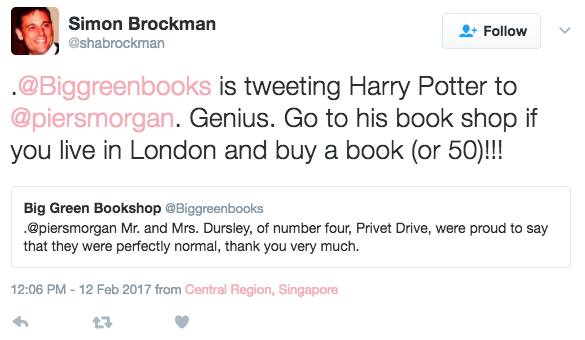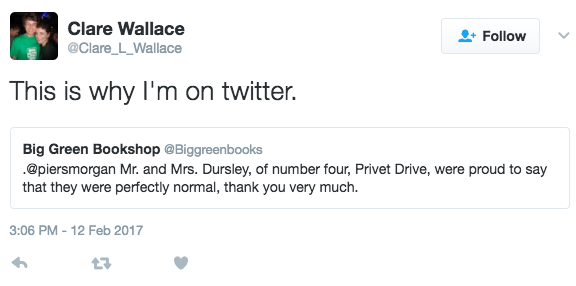 The bookshop clarified that a real person and not a bot was behind the tweets.
They've since taken a break after reaching 100 tweets.
BuzzFeed News reached out to the person behind the account, but they said they'd decided to enjoy their Sunday afternoon at a museum.
But promised to return later, with 32,000 tweets remaining.