Licypriya Kangujam is an 8-year-old climate activist originally from Manipur but is now based in New Delhi.
Earlier this week, Licypriya went viral after posting a video with a Twitter thread asking the media to stop referring to her as the "Greta Thunberg of India." It was shared more than 24,000 times. The video was viewed more than 1.5 million times.
She wrote: "Dear Media, Stop calling me 'Greta of India'. I am not doing my activism to looks like Greta Thunberg. Yes, she is one of our Inspiration & great influencer. We have common goal but I have my own identity, story. I began my movement since July 2018 even before Greta was started."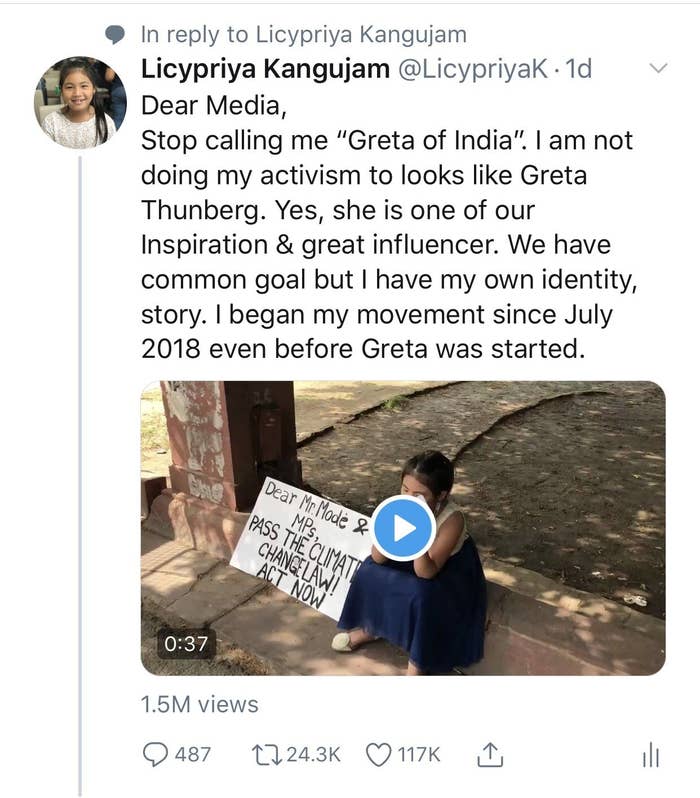 The same video and caption were shared to Instagram.
However, on Thursday, in the wake of going viral, Licypriya's account was suspended by Twitter with no immediate explanation of what rules she had violated, prompting fury from activists online.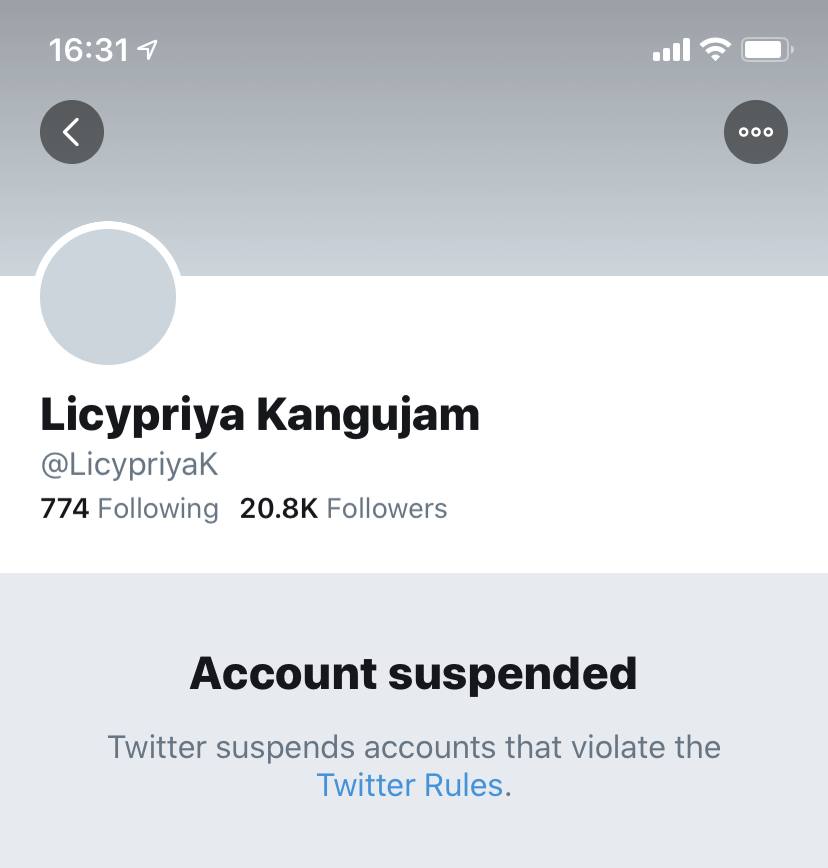 Fellow campaigners started tweeting in support of Licypriya.
Licypriya's mother, Bidyarani Devi Kangujam Ongbi, who runs the account since it was set up in May last year, contacted BuzzFeed News to express concern.
However, the account was reinstated a few hours later and is now verified.
Licypriya's parents said that an email from Twitter suggested they needed to update the account to "explicitly state" they are the ones running the account.
According to Twitter's rules, you have to be at least 13 years old to set up and manage your own account if you have parental consent.
Licy,

They will restore the account but "the bio needs to be updated to explicitly state that the account is run by the parents? This is to further prevent suspensions in the future as manage by Team Licy is a bit vague and doesn't necessarily imply that a parent or legal guardian is the curator."
So Licypriya is back on Twitter and 100% official.
BuzzFeed News has reached out to Twitter for comment.