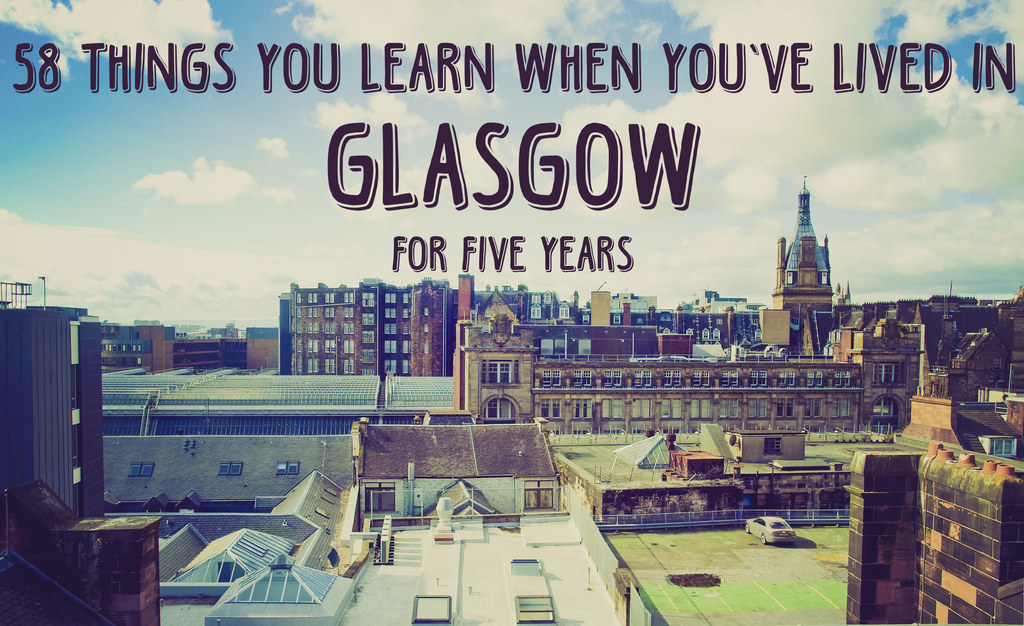 1. Chips and cheese is a life-sustaining superfood.
2. Toryglen might sound posh, but it is not.
3. This also applies to Prospecthill Circus and Easterhouse.
4. Any remotely up and coming area of Glasgow is routinely described by estate agents as the new West End.
5. Which is strange as everyone hates the West End and its millionaire (and student children of millionaire) residents.
6. Guests from London spontaneously burst into tears at the size of your flat.
7. Getting on a Glasgow night bus is a ride into horrifying mash-up of drink-fuelled sex and fighting.
8. You can barely move in Finnieston, Shawlands, or Dennistoun without a bearded hipster attempting to lure you into his pop-up bar.
9. If you fall asleep on the last train and end up in Ayrshire, you need to stay totally still until the sun comes up. The locals can smell fear.
10. The round system is legally binding.

11. There's no such thing as a "couple of drinks".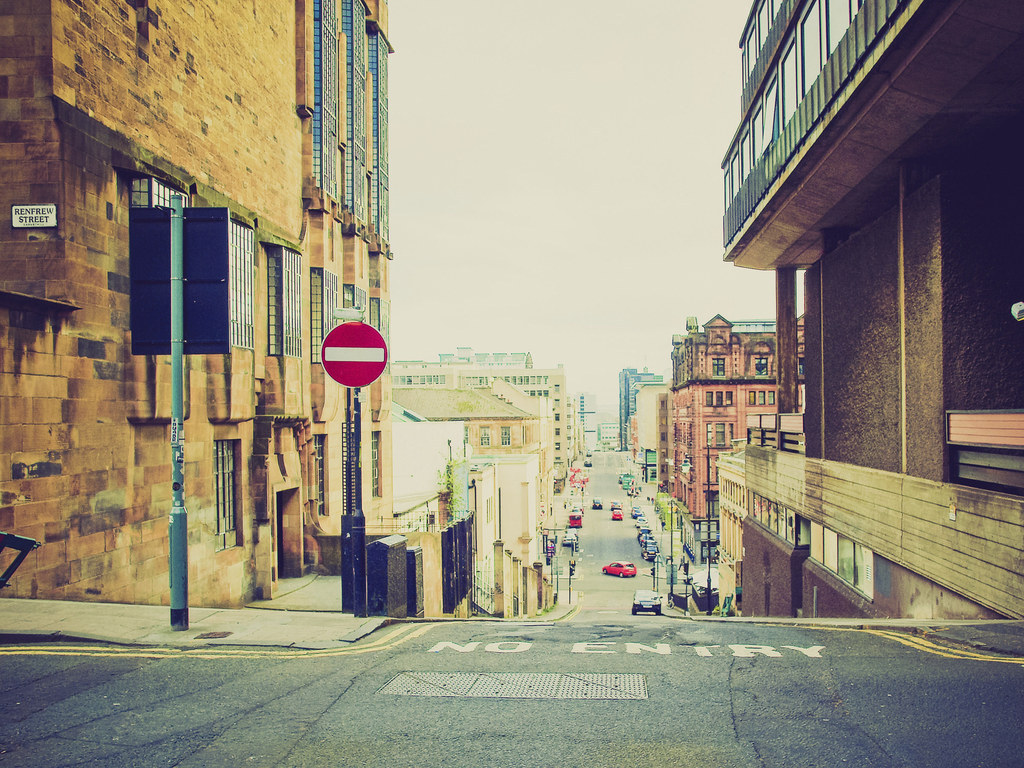 12. If someone calls you "mate" or "pal", it does not mean they want to be your friend.
13. You've heard rumours that there's a Glasgow bus that doesn't smell faintly of urine, but you've never actually been on it.
14. No one actually likes Tennent's Lager...
15. ...they just drink it out of misplaced local pride.
16. The words "I'm frae Glasgae" trigger spontaneous urine release among a surprising number of English people.
17. There's never a good reason to go to Paisley.
18. This also applies to Rutherglen, Mount Vernon, and Anniesland.
19. Glasgow's main industry in 2015 is restaurants that sell overpriced burgers.
20. Every male you meet under the age of 40 is or has been in a band.
21. And 99.99% of those bands are or were terrible.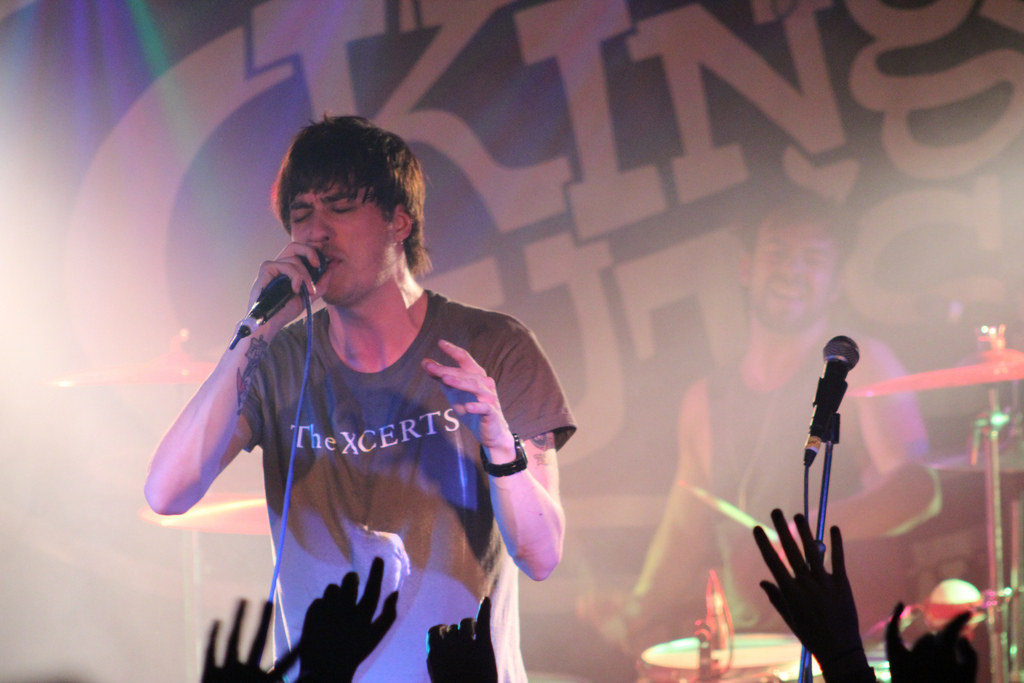 22. The transport network is great in the South Side and the West End and bloody horrible everywhere else.
23. Despite the fact that there are 700,000 people in Greater Glasgow, you constantly bump into people you know, especially exes, enemies, and that guy whose name you can never remember.
24. Everyone is really upset about the Arches closing.
25. Even though no one you know ever went to the Arches, apart from that one guy with a lot of nervous energy.
26. You will never meet anyone who hasn't made at least one terrible mistake in the Garage nightclub.
27. The unbearable loudness of the Glasgow underground is the main cause of deafness in Scotland.
28. There are an almost infinite amount of parks.
29. But people only ever go to Queen's Park or Kelvingrove.
30. Only footballers and middle-aged men think Ashton Lane is cool.
31. You can get a train that takes you to the shores of Loch Lomond from central Glasgow in 45 minutes.
32. You will do this once and totally forget about it.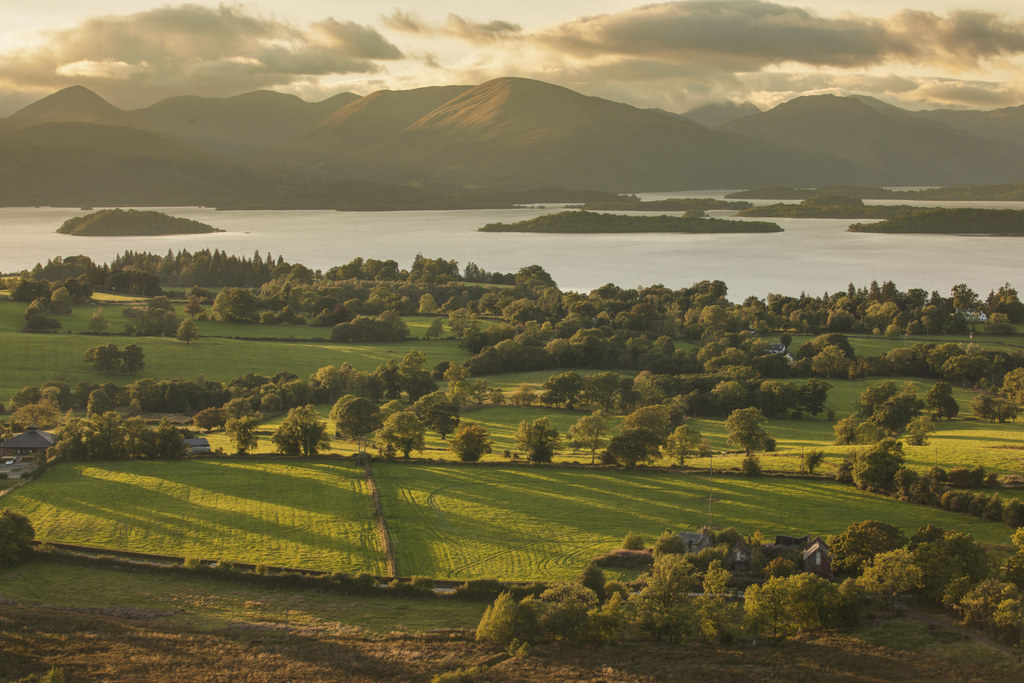 33. The endless wet grey embrace of a Glasgow winter will make you long for the grave.
34. Celtic and Rangers fans secretly love each other.
35. But they really don't like anyone pointing this out.
36. Even the fanciest bits of Glasgow are only ever five minutes away from somewhere shockingly rough.
37. Everyone likes seeing the cone on the statue.
38. No one likes seeing it being put on the statue.
39. Any personal mistakes you make will be endlessly, affectionately, and relentlessly mocked by your closest friends.
40. The point at which the M8 connects to the M77 isn't a road: It's a hellish nightmare that will make you hate cars, driving, and humanity itself.
41. The crowds at Glasgow concerts are so passionately and excitably amazing, they will ruin gigs in other cities for you.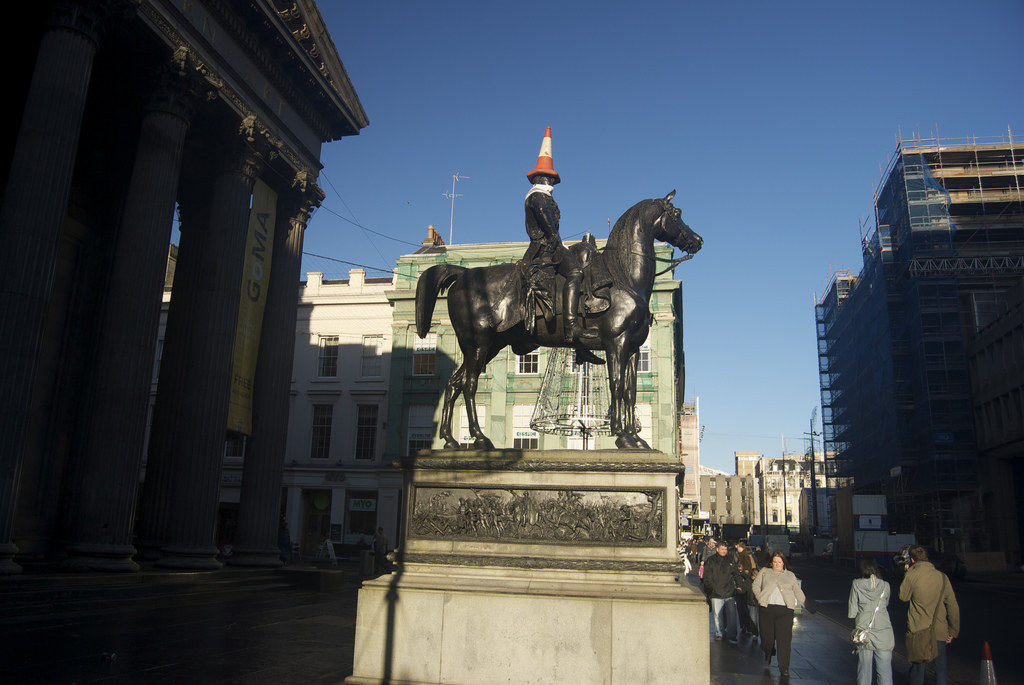 42. Glaswegians get very sentimental about Glasgow.
43. Crying into their pints just because they saw an "I heart Glasgow" T-shirt fall into a puddle sentimental.
44. You can see things at the taxi rank at Glasgow Central at 3.30 on a Sunday morning that will scar you for life. Both mentally and physically.
45. The South American panpipe buskers on Buchanan Street never age, move, or play in tune.
46. The temperature climbing above 15°C will spark endless "hilarious" jokes about it being "taps aff" weather.
47. Even though you will only see one guy with his tap aff.
48. Not even Sir Chris Hoy feels totally safe cycling through Glasgow city centre, which is probably why he built that velodrome instead.
49. Sauchiehall Street magically changes from a rundown grot-fest during the day into a glittering, thumping, occasionally terrifying booze-drenched carnival at night.
50. Everyone in Glasgow, regardless of age, class or taste loves Kevin Bridges.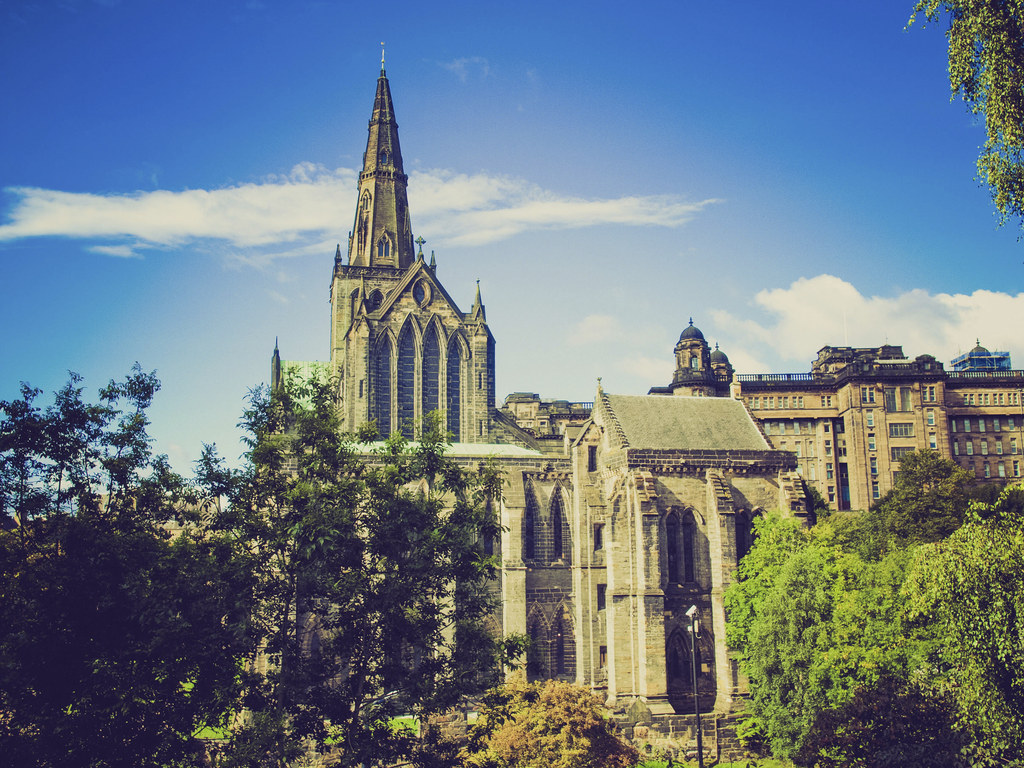 51. The one thing everyone remembers from Kelvingrove Museum is that horrible giant crab.
52. If you wake up in north Glasgow the morning after the night before, you know things got seriously out of hand.
53. Anyone from Edinburgh is English, unless there are actually English people present.
54. In times of trouble, you get to see just how much Glaswegians love their city.
55. And it might be a cheesy council slogan but it's true: "People make Glasgow".
56. In fact, it's the best city in the world.
57. And you wouldn't change a single thing about it.
58. Apart from the endless winters, obviously.
Thanks to Chris Black, Paulina Kamecka-Nugent, and Marie Brown for additional suggestions.