1.
Obviously, Sam's dress at the Halloween party in A Cinderella Story.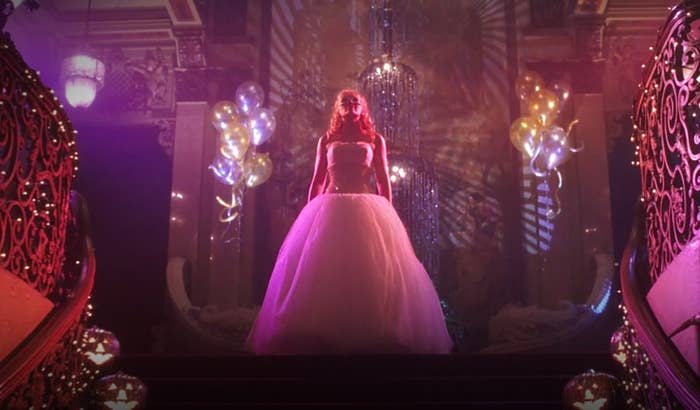 The bodice is weird but it works.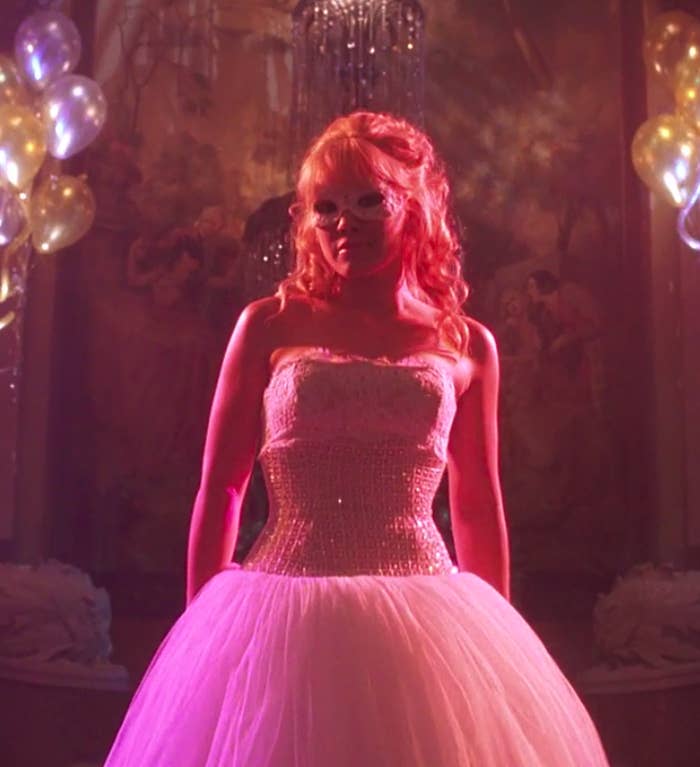 Go off to that gazebo and crush it, Sam!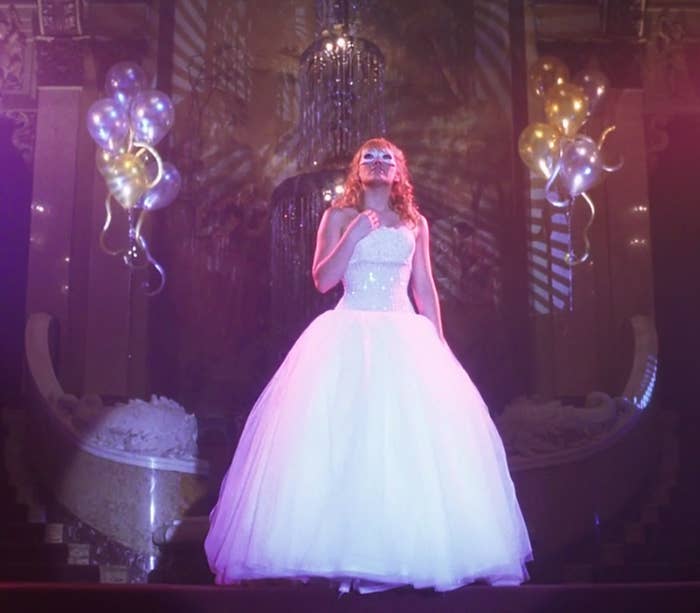 2.
Speaking of the brilliant gazebo scene that's more romantic than the entirety of The Notebook, I think about Austin's outfit, too.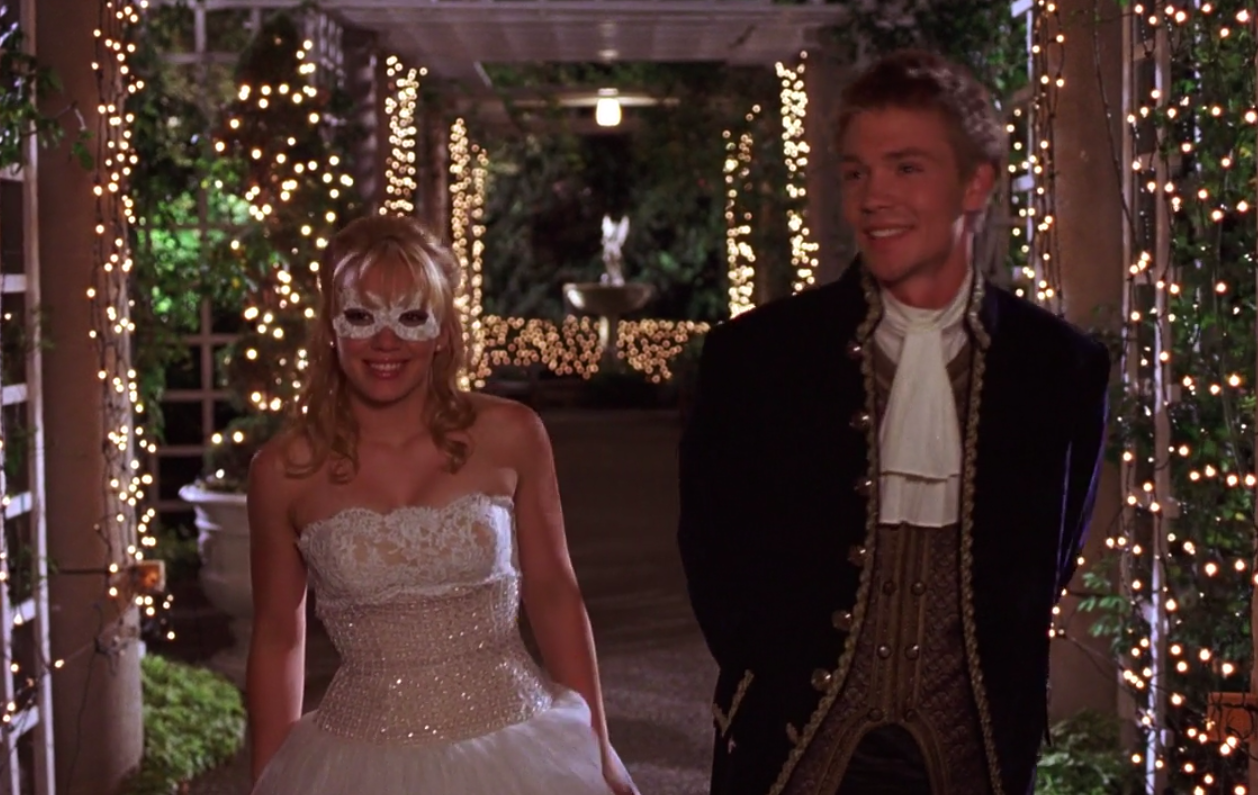 He's just a misunderstood poet. He's a poet in the movie, right? LOL.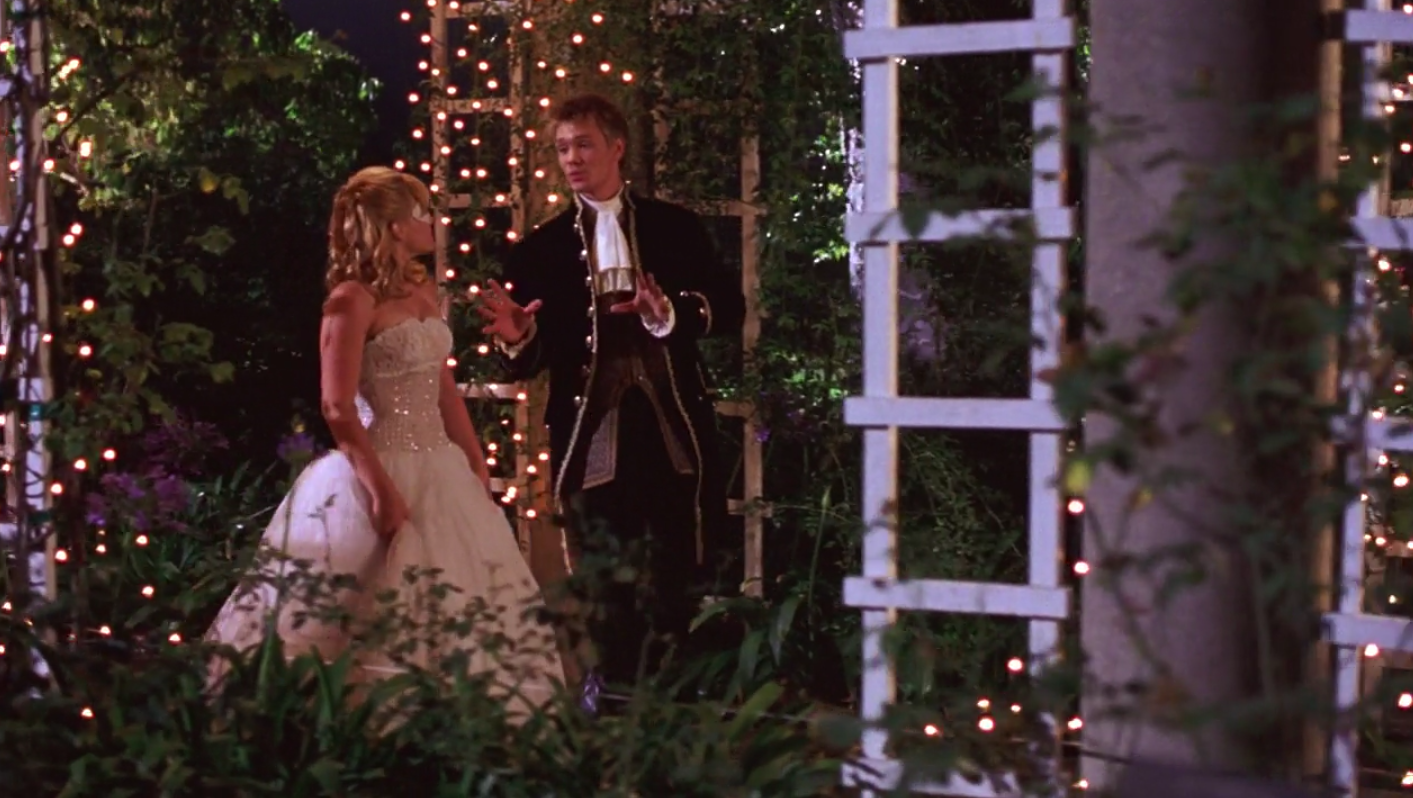 Austin Ames is more dynamic than Holden Caulfield will ever be (I hate Holden Caulfield).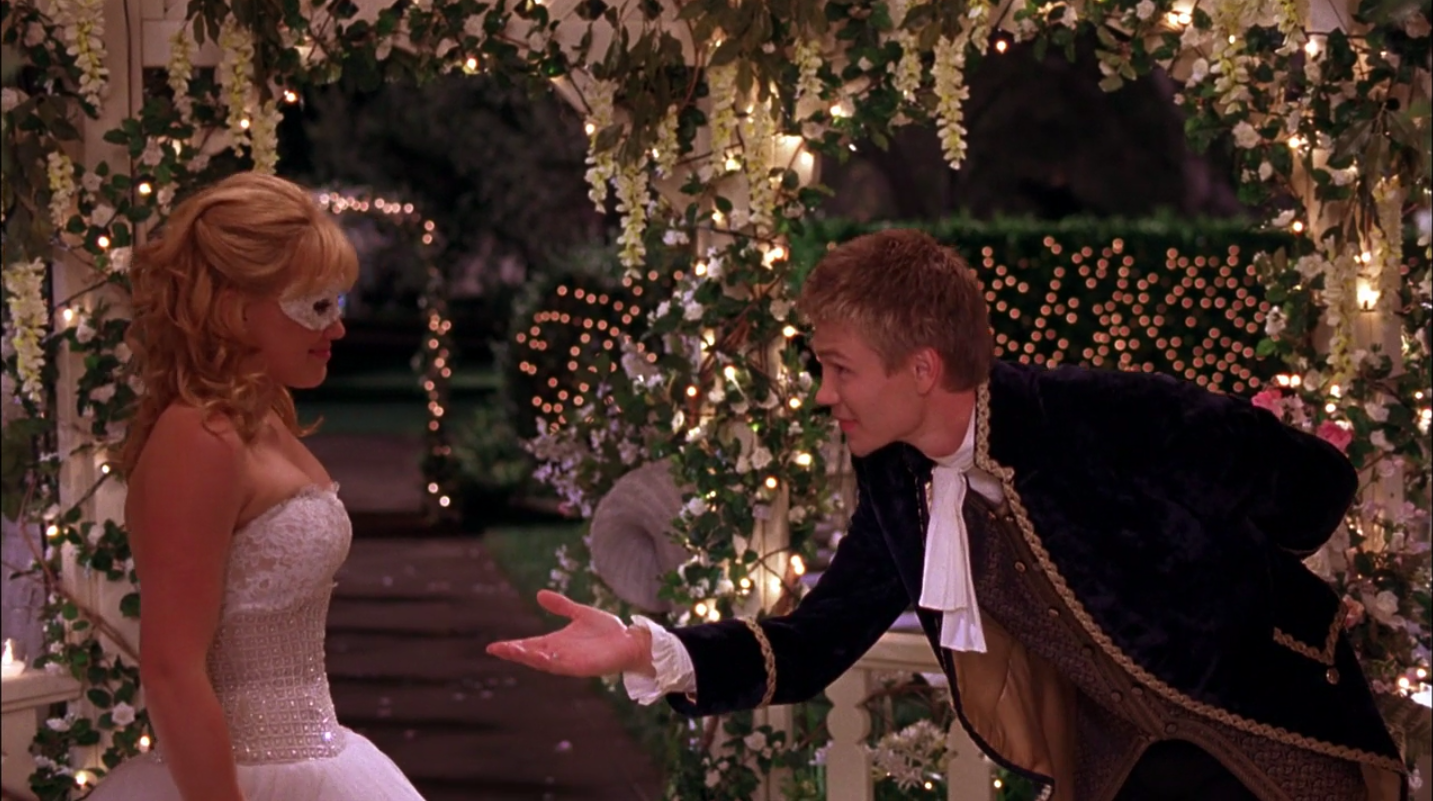 3.
Let's take a moment to honor Jenna's famous dress from 13 Going on 30.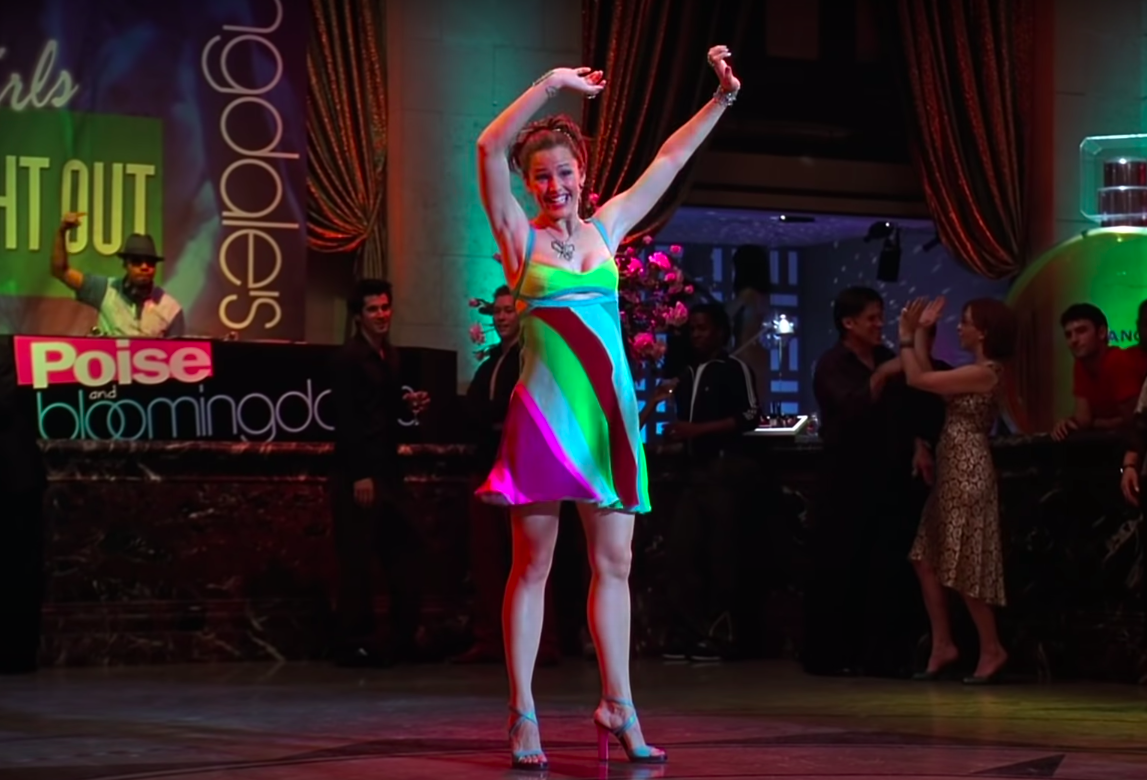 I should wear sparkly butterfly necklaces more.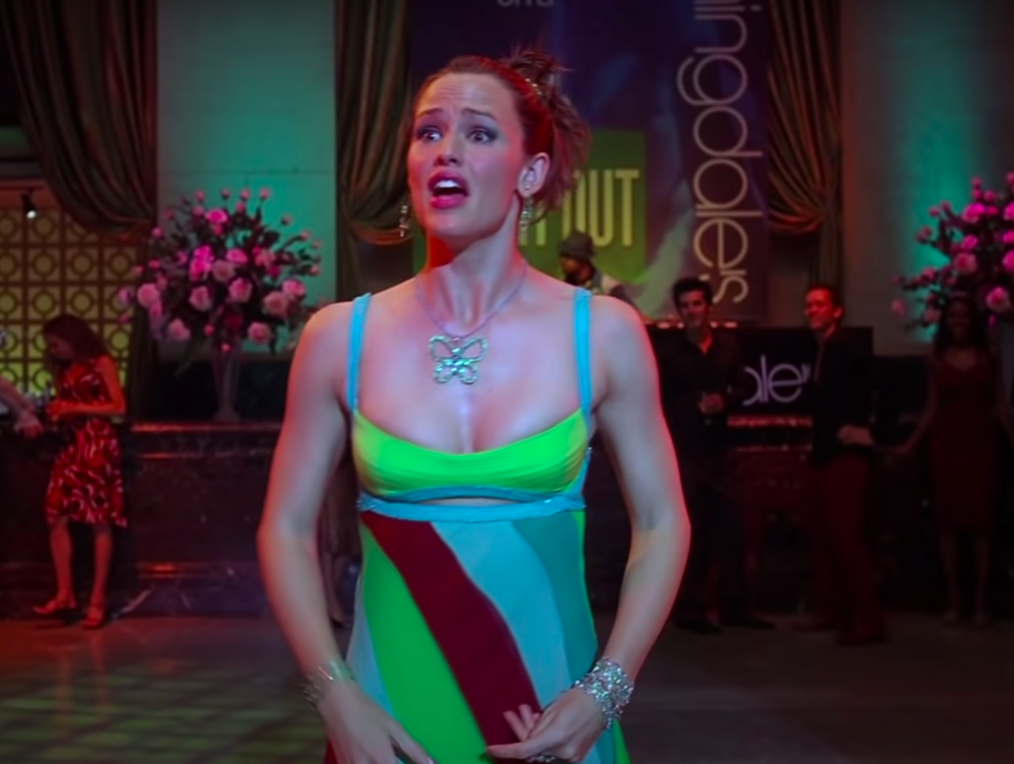 4.
Only a world-class bonehead wouldn't include Cher's yellow plaid winner from Clueless on this list.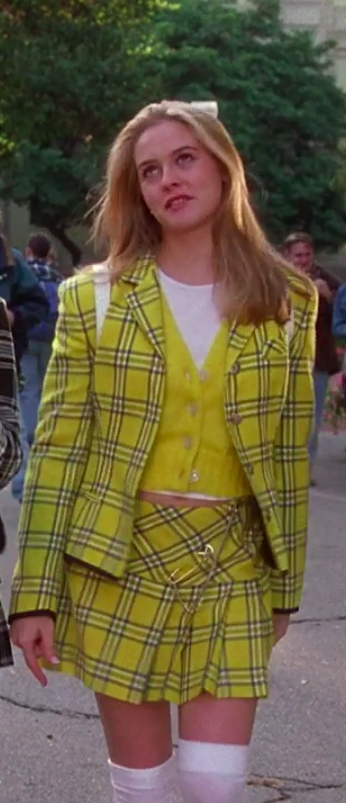 And I'm a slightly smaller bonehead than that.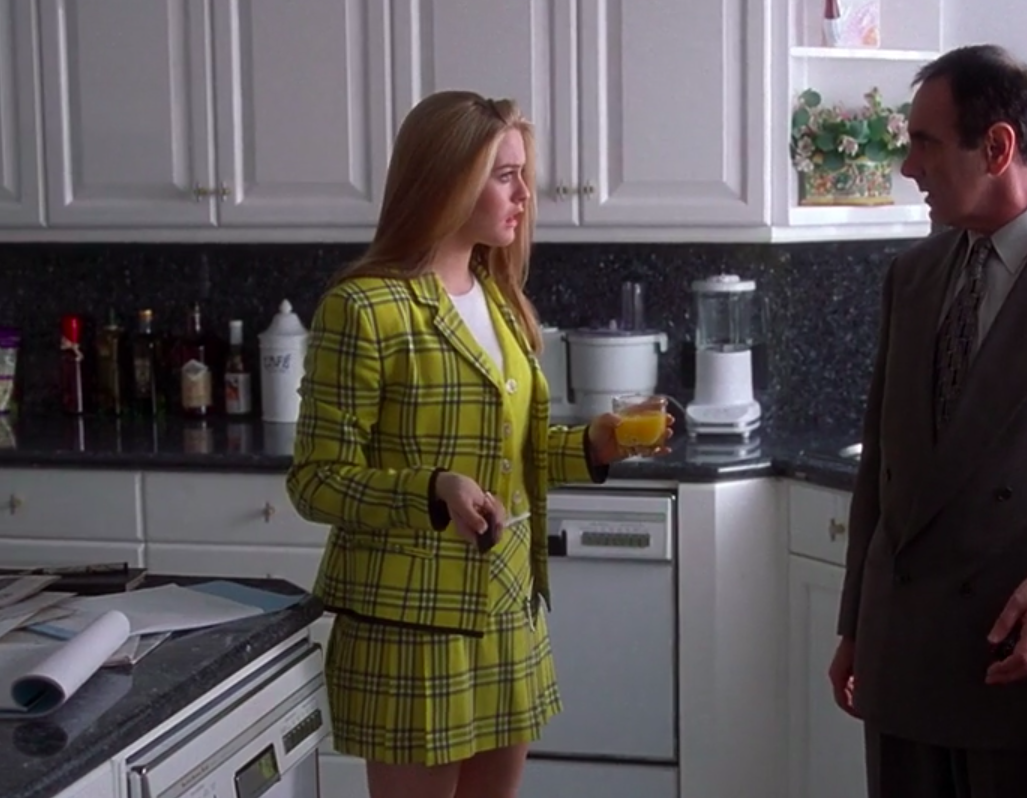 I hate tiny backpacks but my god I love this tiny backpack.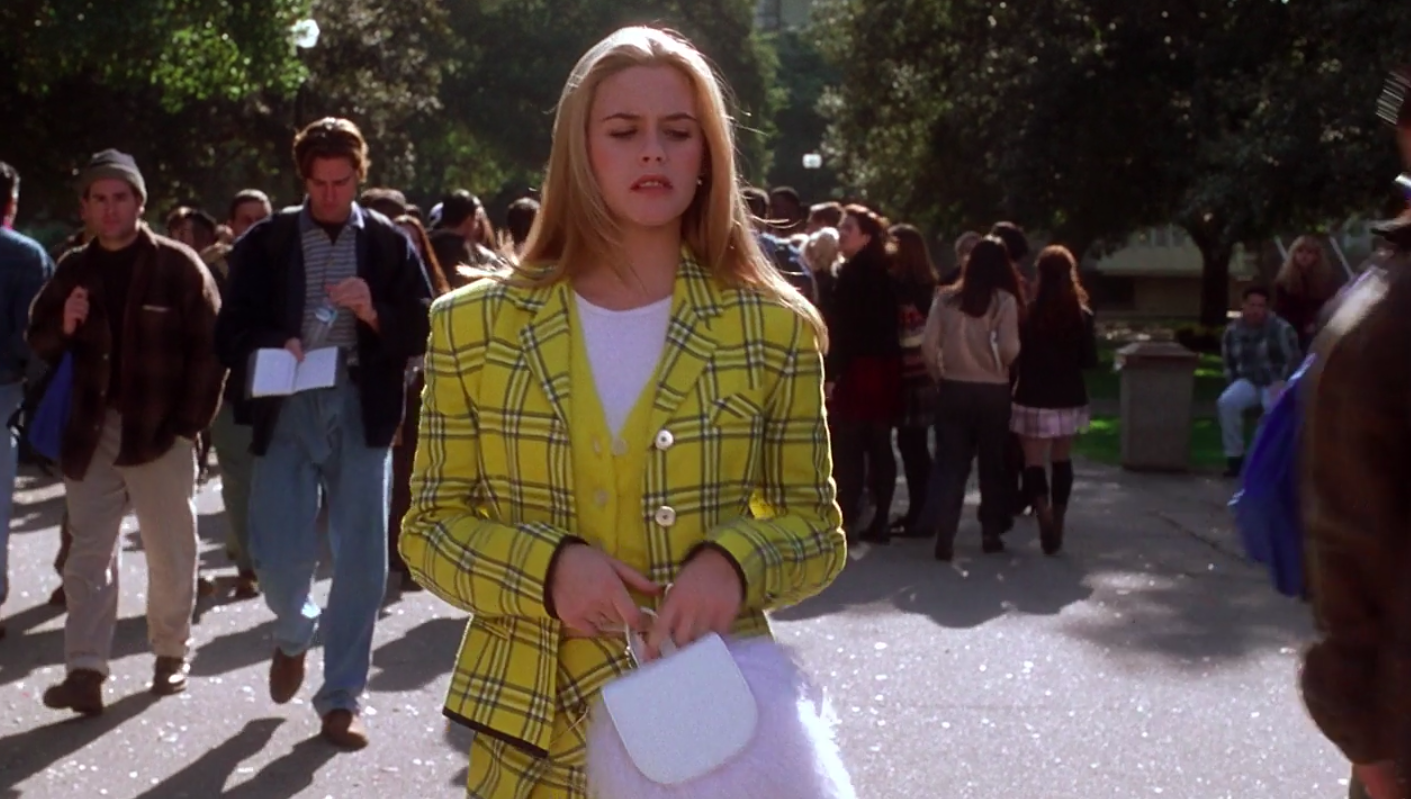 5.
Dionne's plaid look from Clueless is also very great.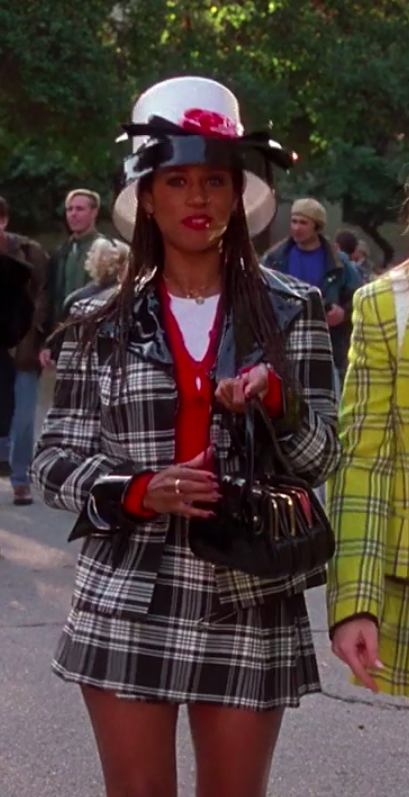 What a hat.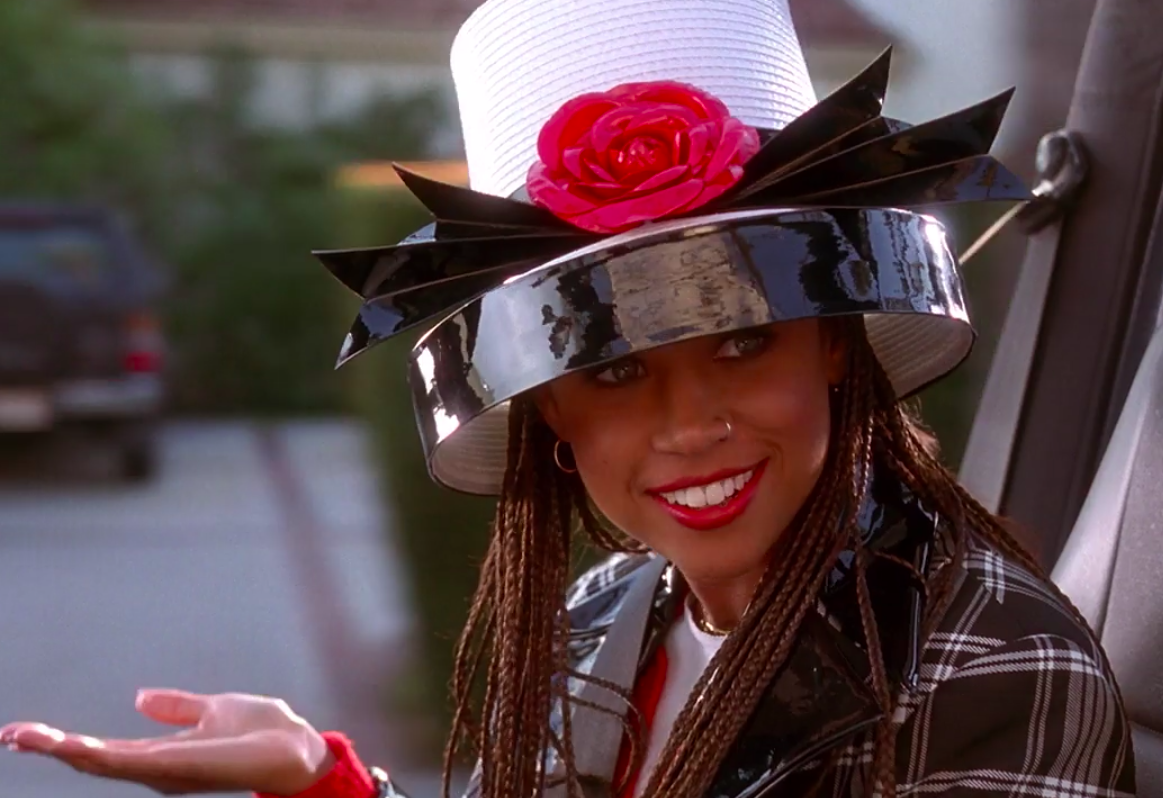 Not that the outfit needs the hat, because it's fantastic without it as well.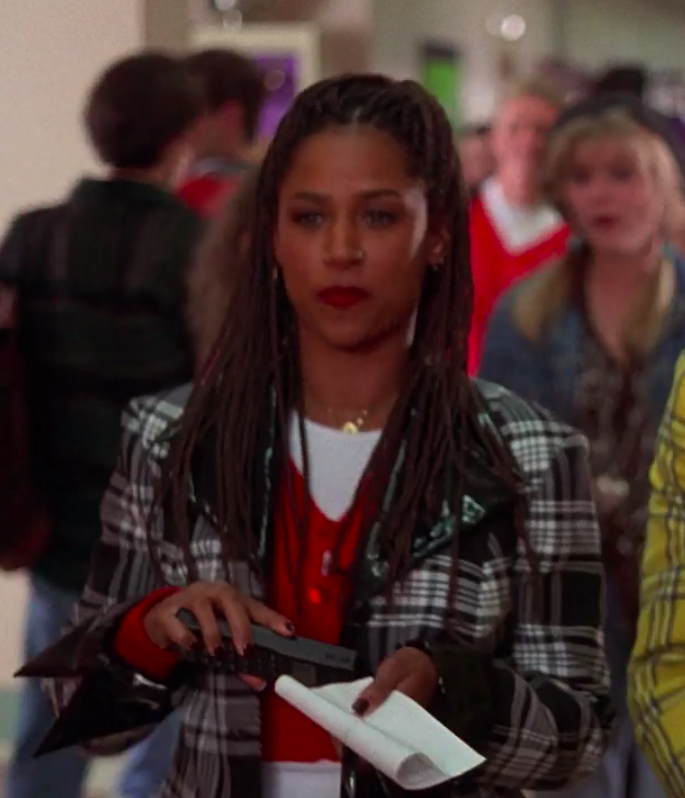 6.
Viola's green dress at the end of She's the Man will be on my mind at least a little bit until I die.
It isn't even my usual style but look how pretty!!!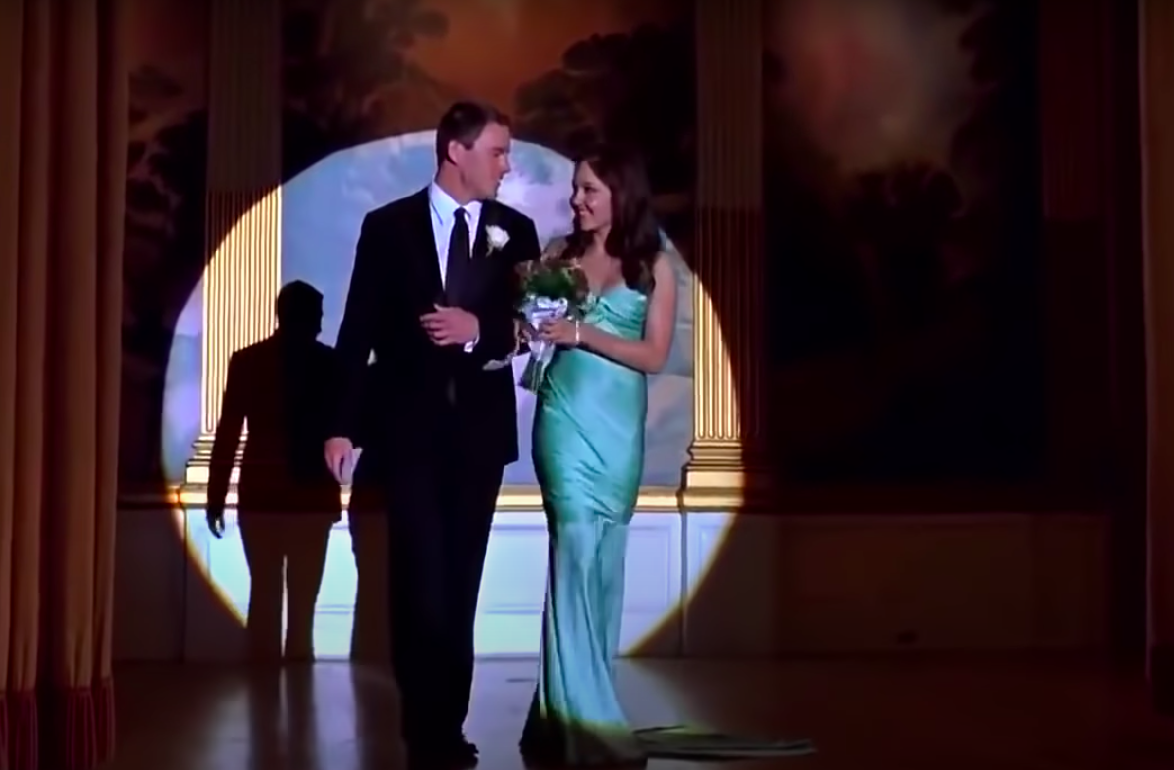 7.
This pink outfit Lara Jean wears in To All The Boys I've Loved Before is 1,000,000% something I want to own.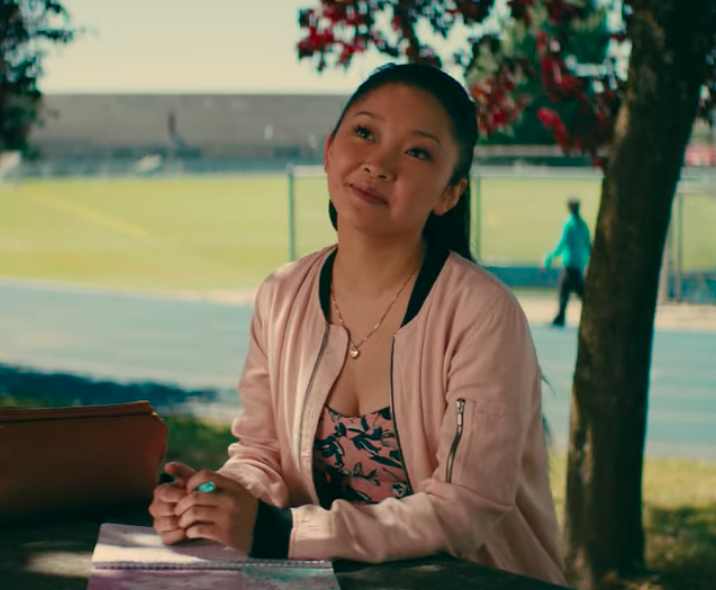 If you know where to get any of this, please let me know. I'm here all week.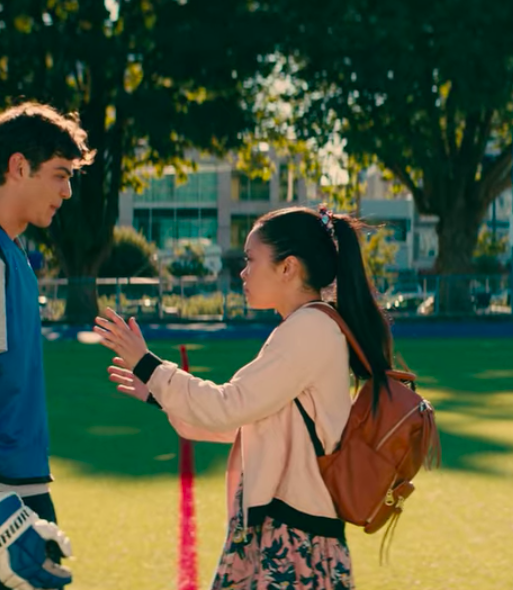 8.
Claire's outfit in The Breakfast Club is, in my opinion, one of my best things about that movie.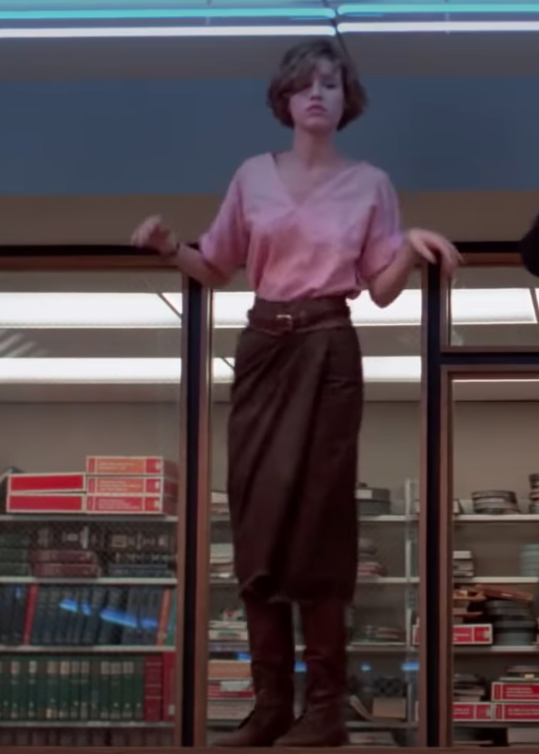 It's chicer than every cerulean sweater combined.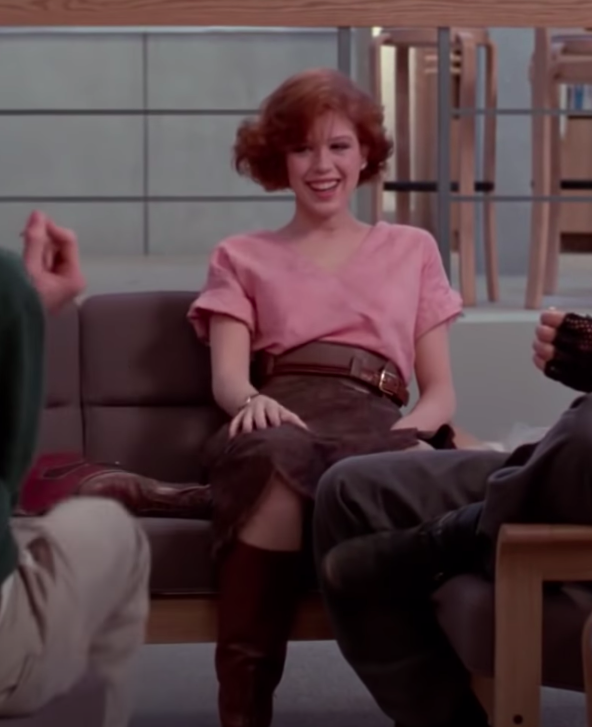 Is 5'3 1/2" too short for this skirt? Asking for a friend.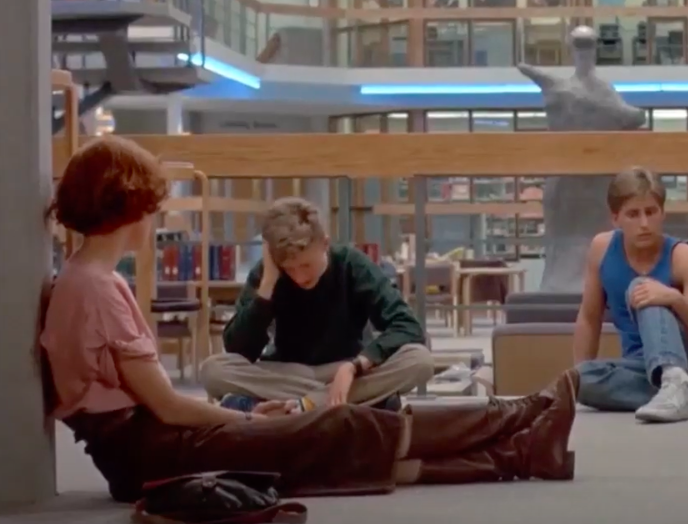 9.
The "Jingle Bell Rock" outfits from Mean Girls jingle bell rock.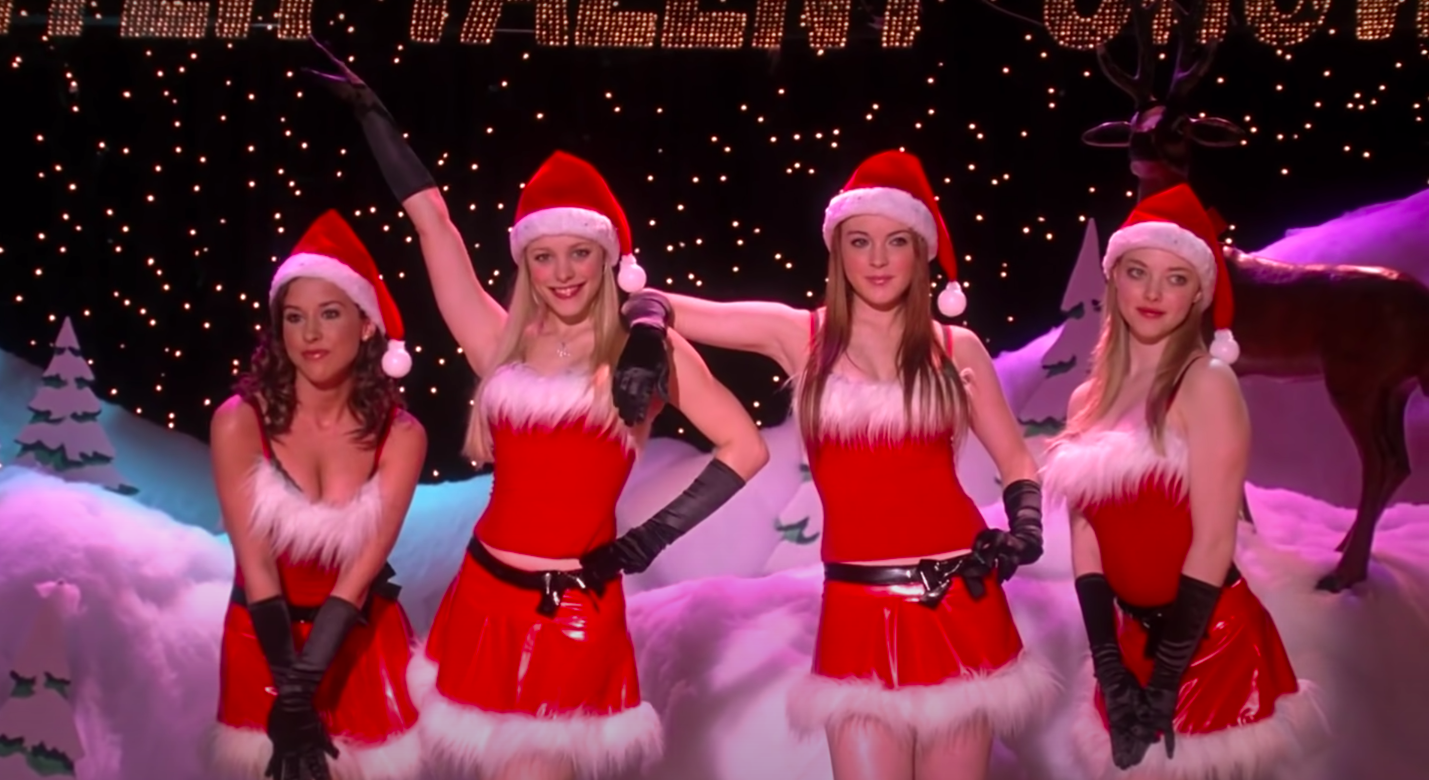 They jingle bell knock my socks off.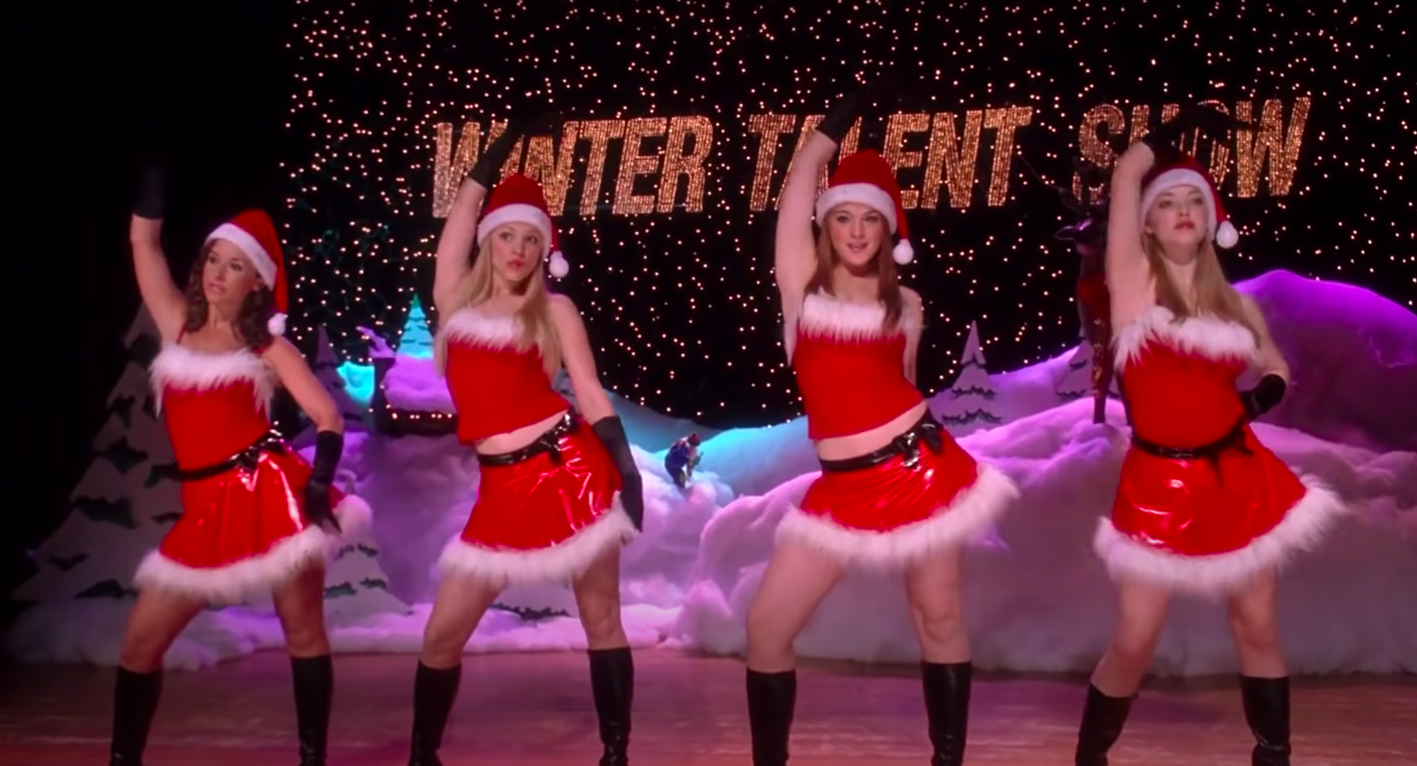 10.
I don't know that I've ever wanted anything as much as younger me wanted Gabriella's red dress from the very end of High School Musical.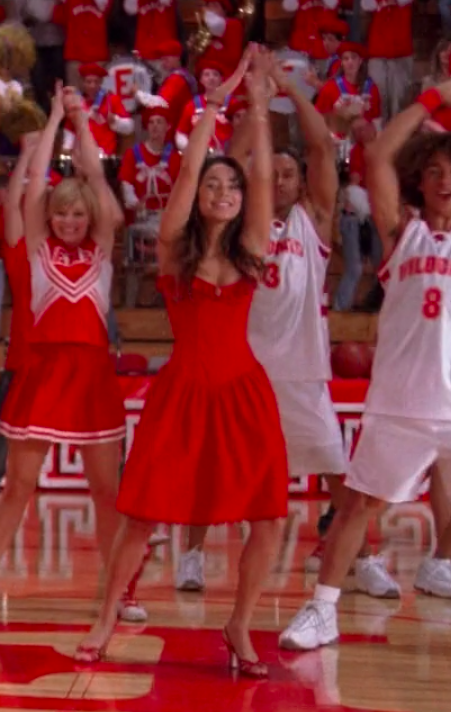 I thought she looked so fucking classy and princess-y.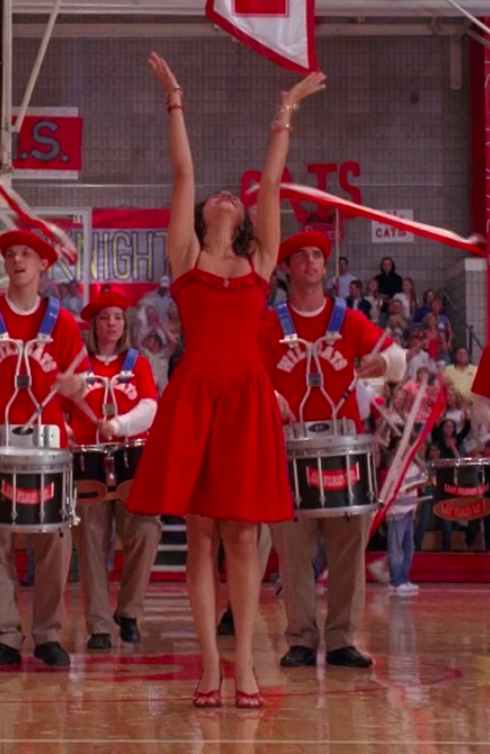 Look at all the fun the teens are having!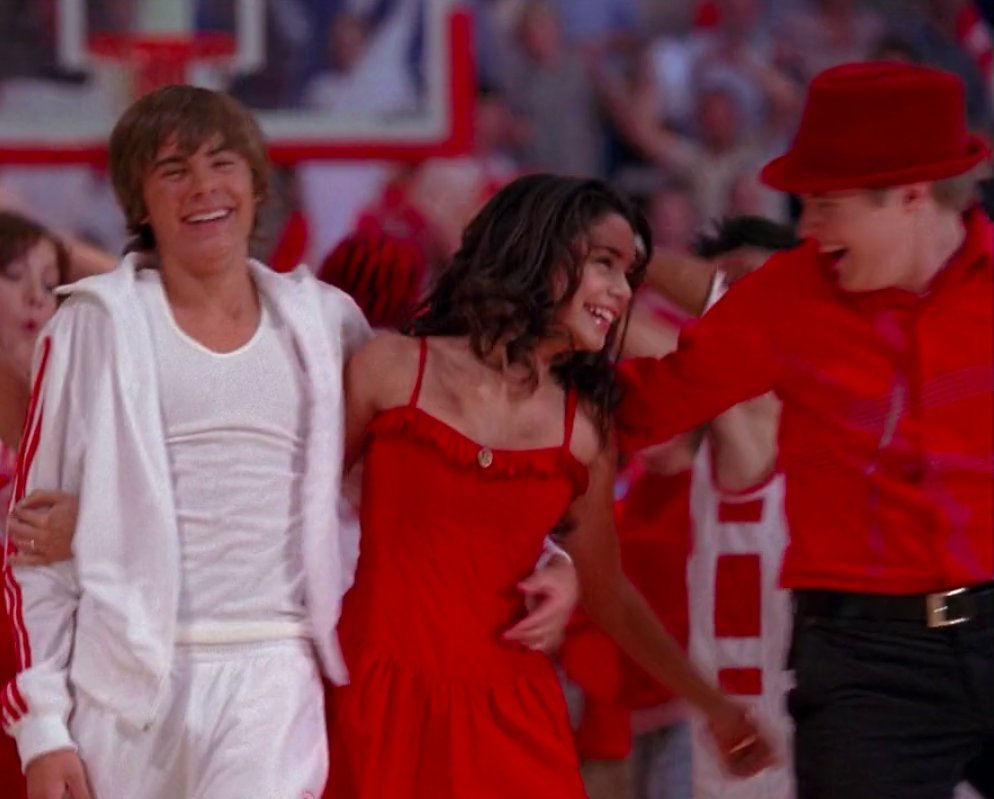 11.
Olive's first "A" look in Easy A is maybe the coolest thing I've ever seen. And I've been to Dollywood.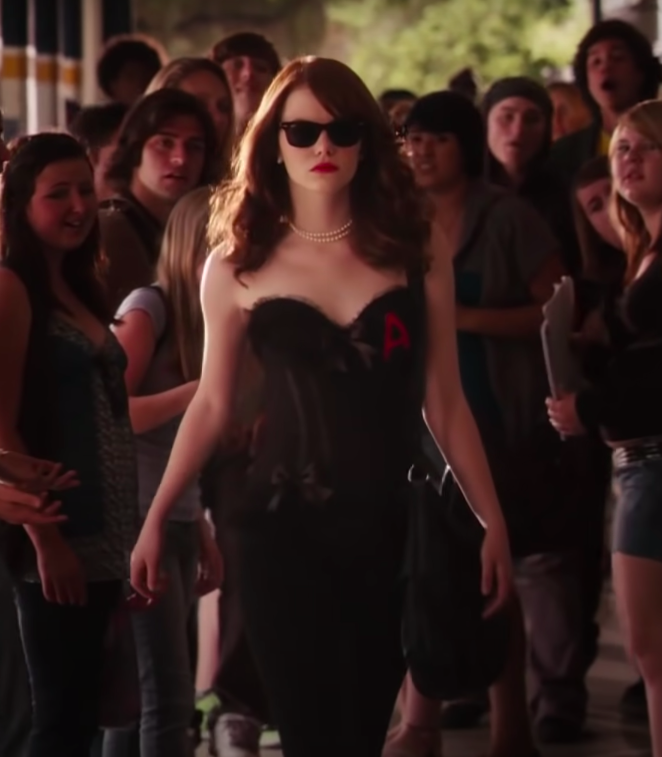 I could never pull this off.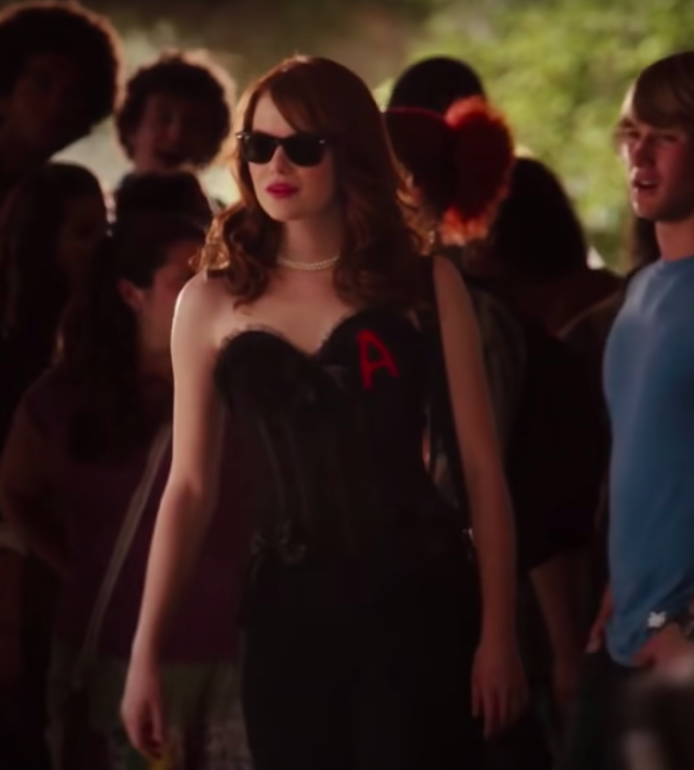 12.
Then there's the two-piece Bianca wears to prom in 10 Things I Hate About You.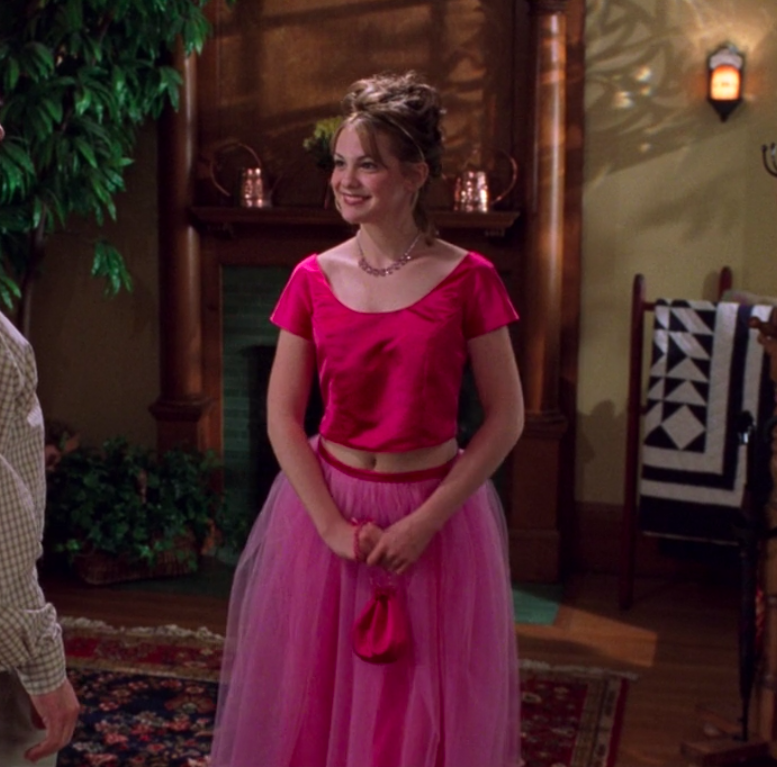 10 Things I Hate About You? More like 10 Things I Love About This Outfit, am I right?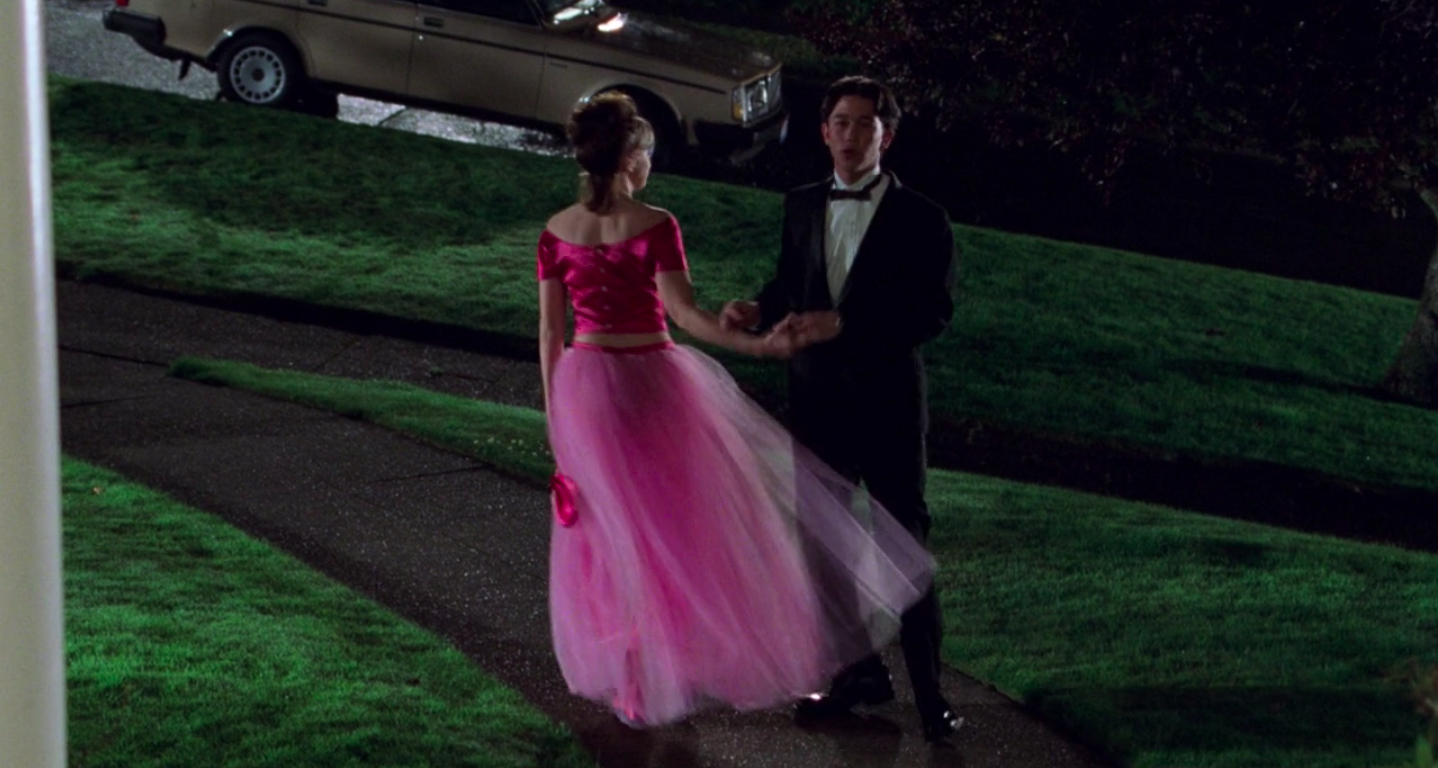 13.
Next we have the cheetah outfits from The Cheetah Girls.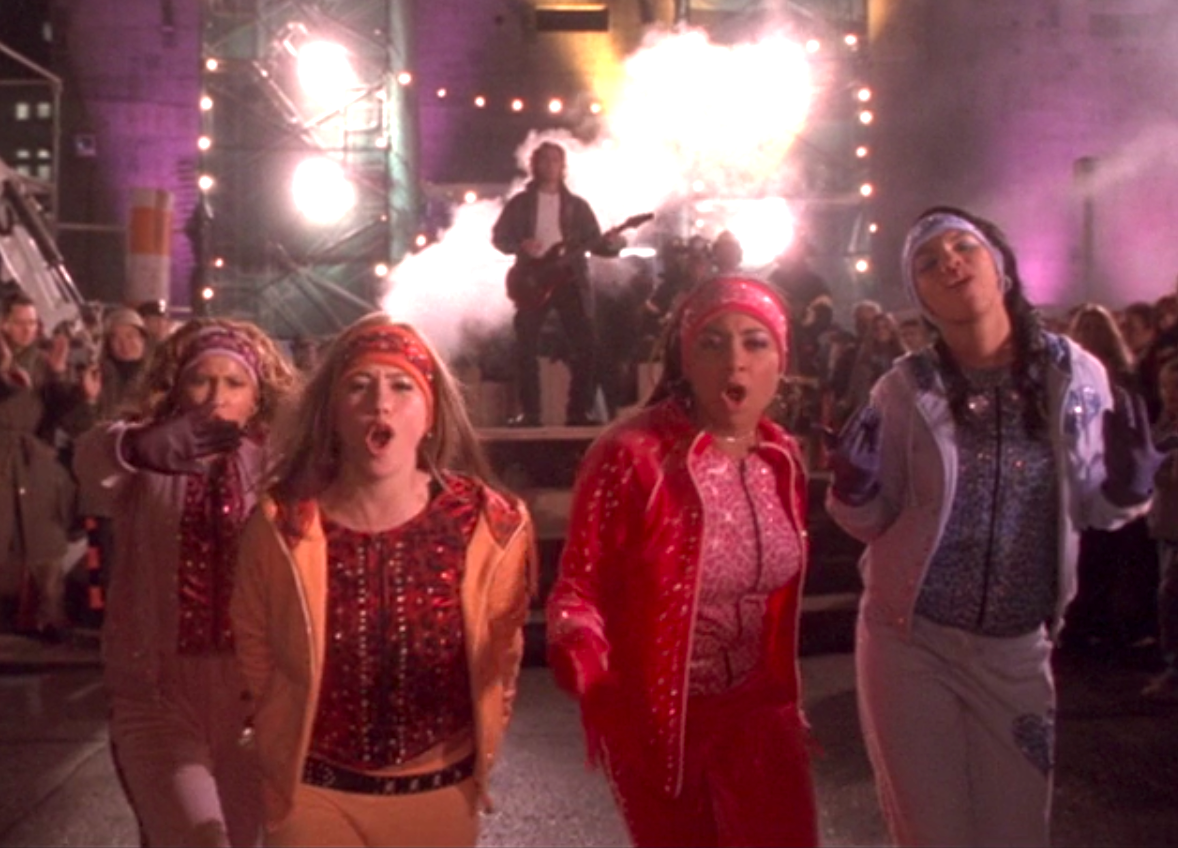 Their spots are different, different colors.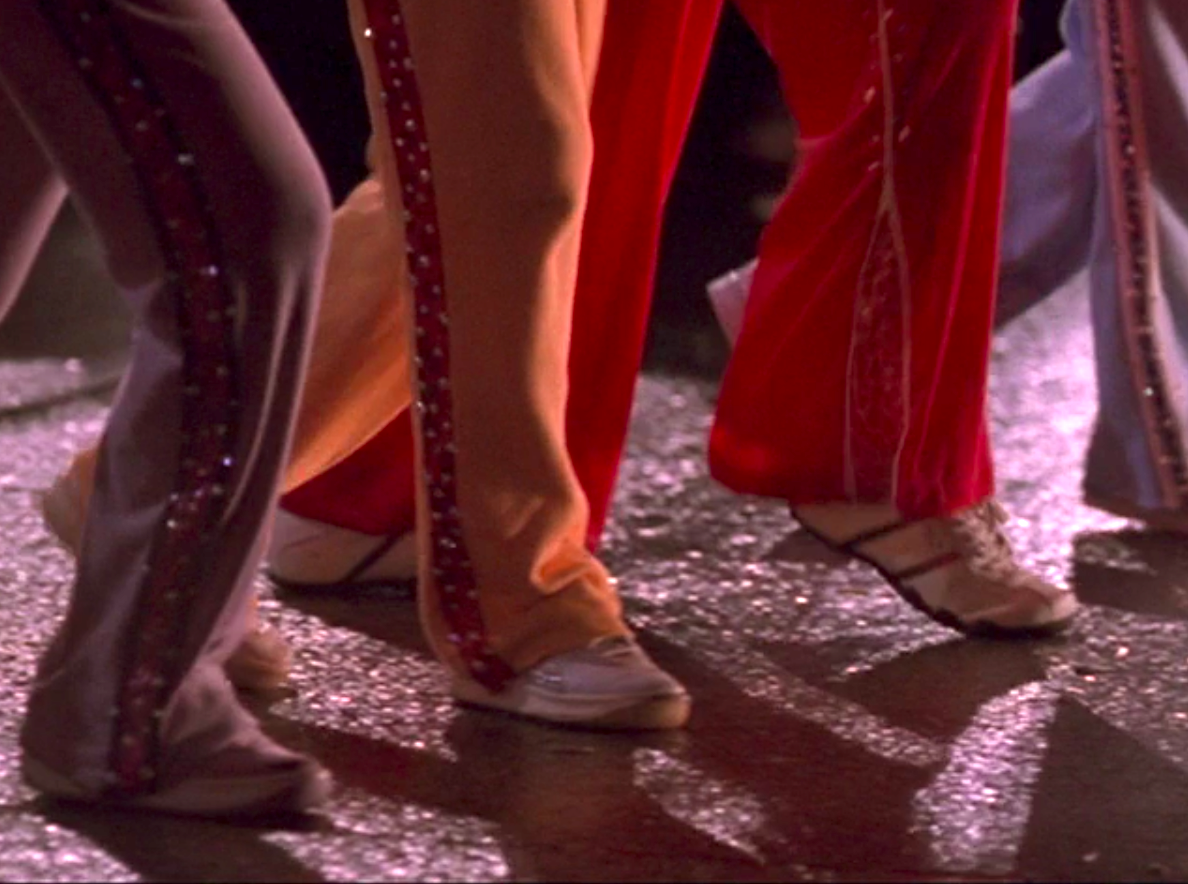 I want to be a Cheetah Girl. A cheetah sister, if you will.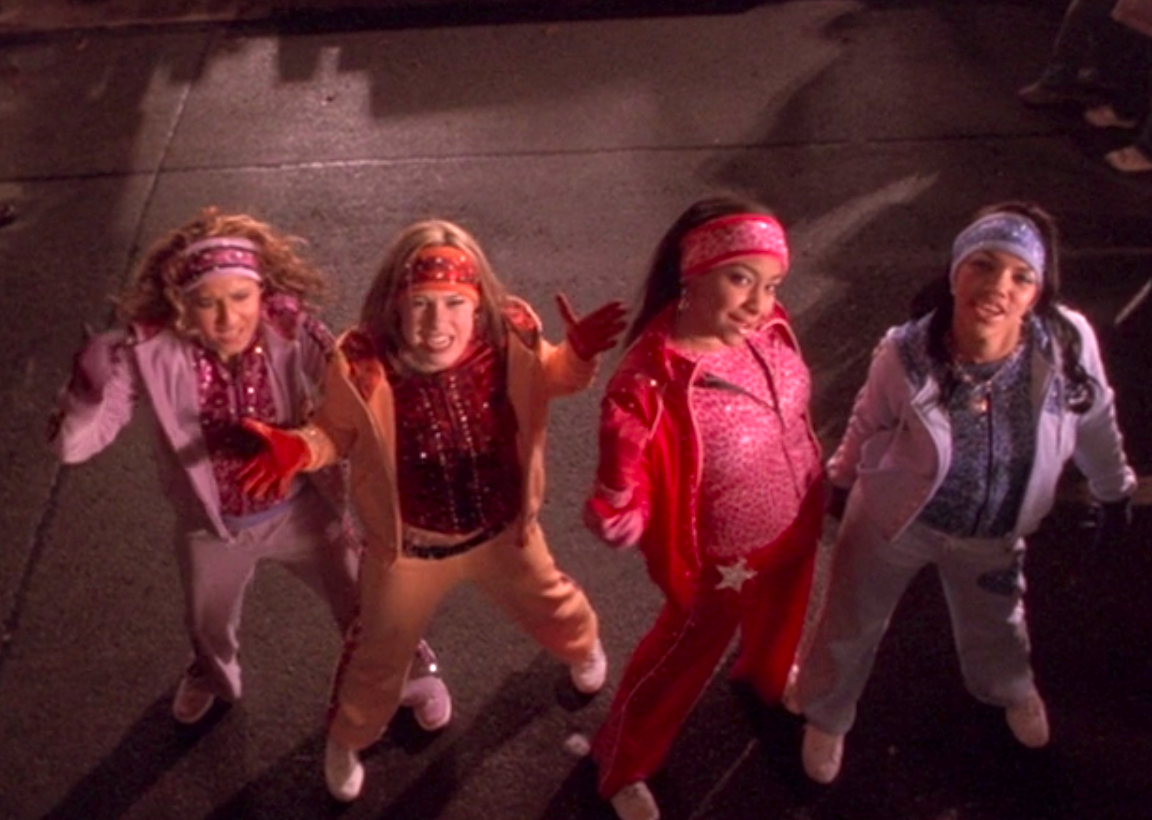 14.
I would like to wear Cher's Calvin Klein dress from Clueless to a fancy seaside dinner, please.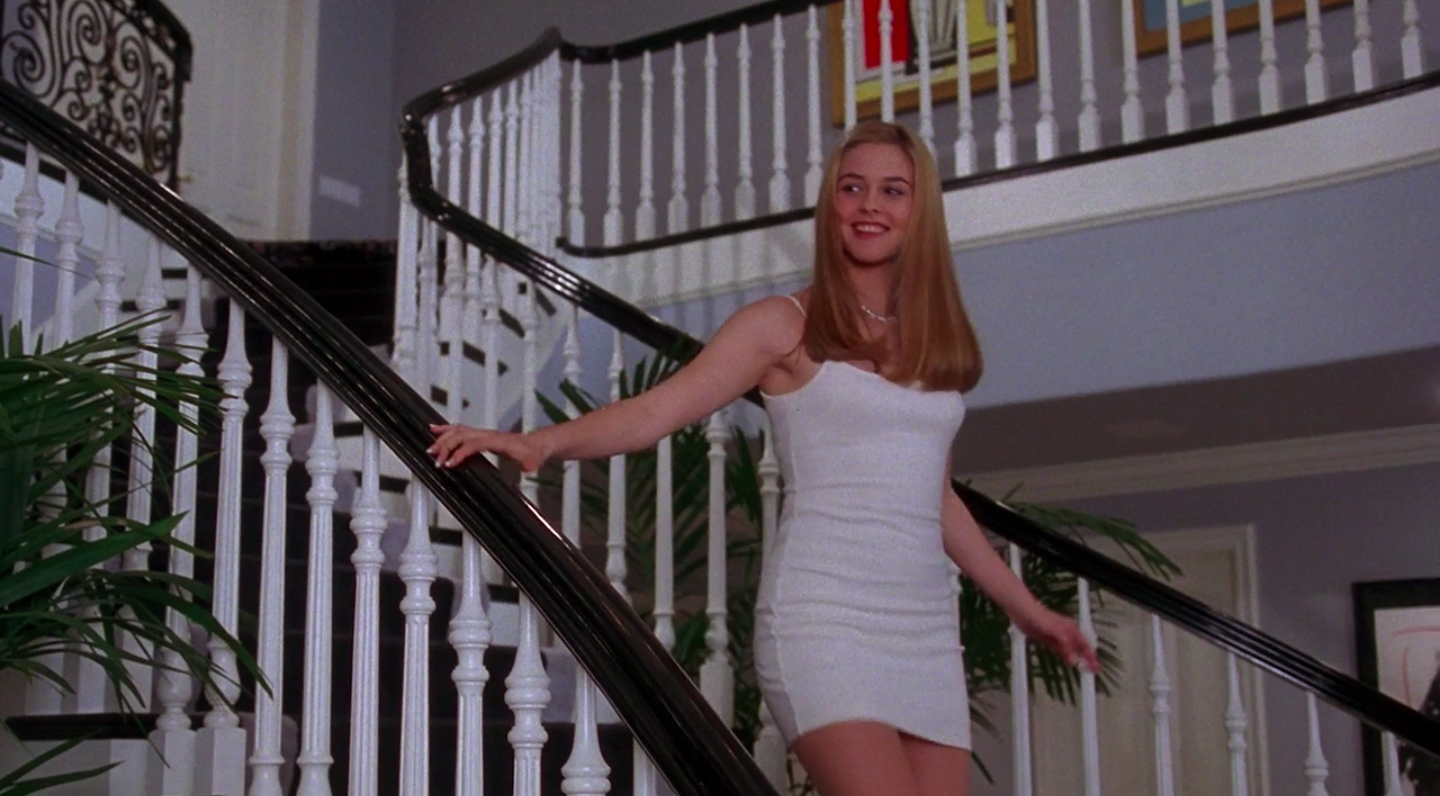 It's the kind of dress you order sparkling water in.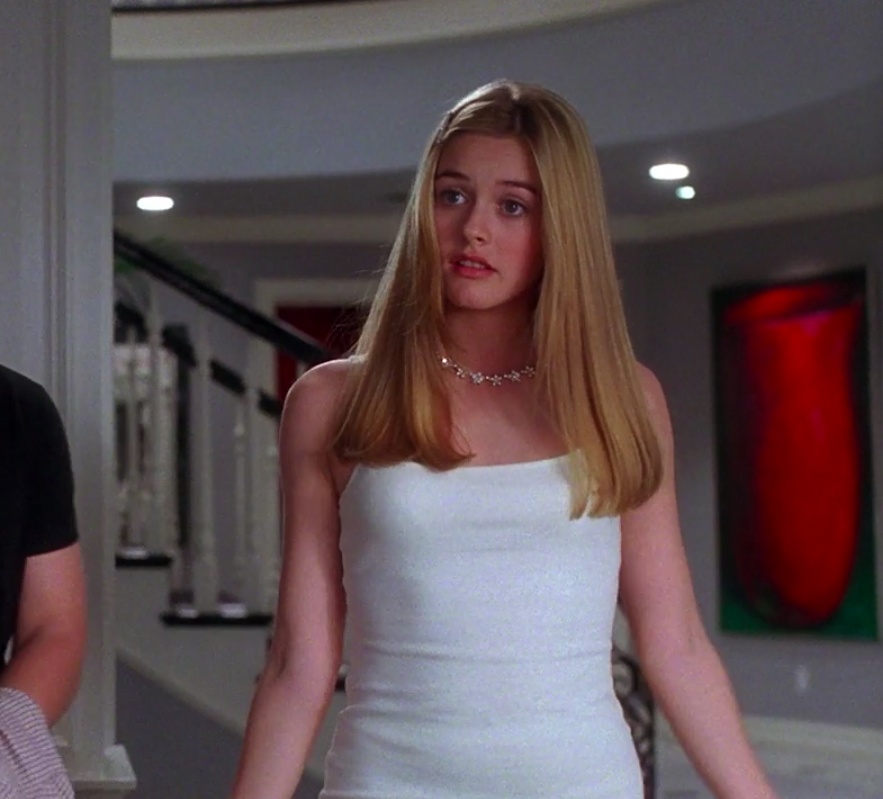 15.
I'm counting Back to the Future as a teen movie because I really want to include Marty McFly's whole thing.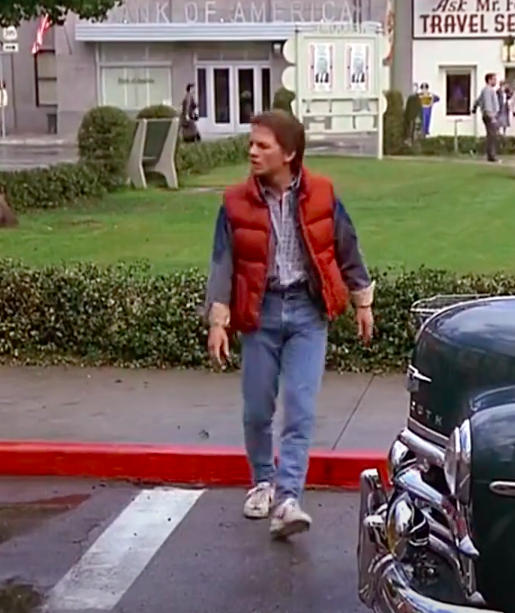 You've got to have a vest over a jacket.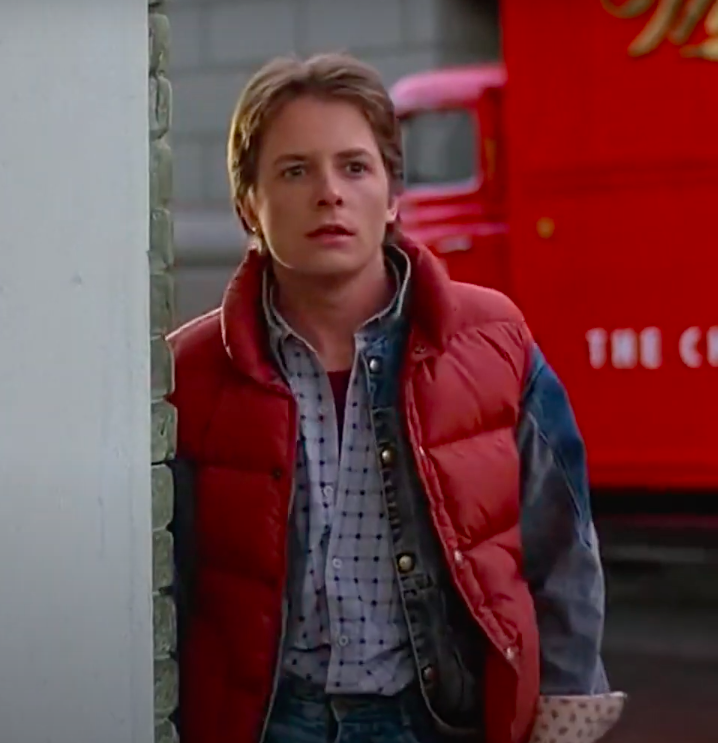 16.
Look, I don't even like Mary's outfit at the end of Another Cinderella Story, but for some reason it's stayed with me.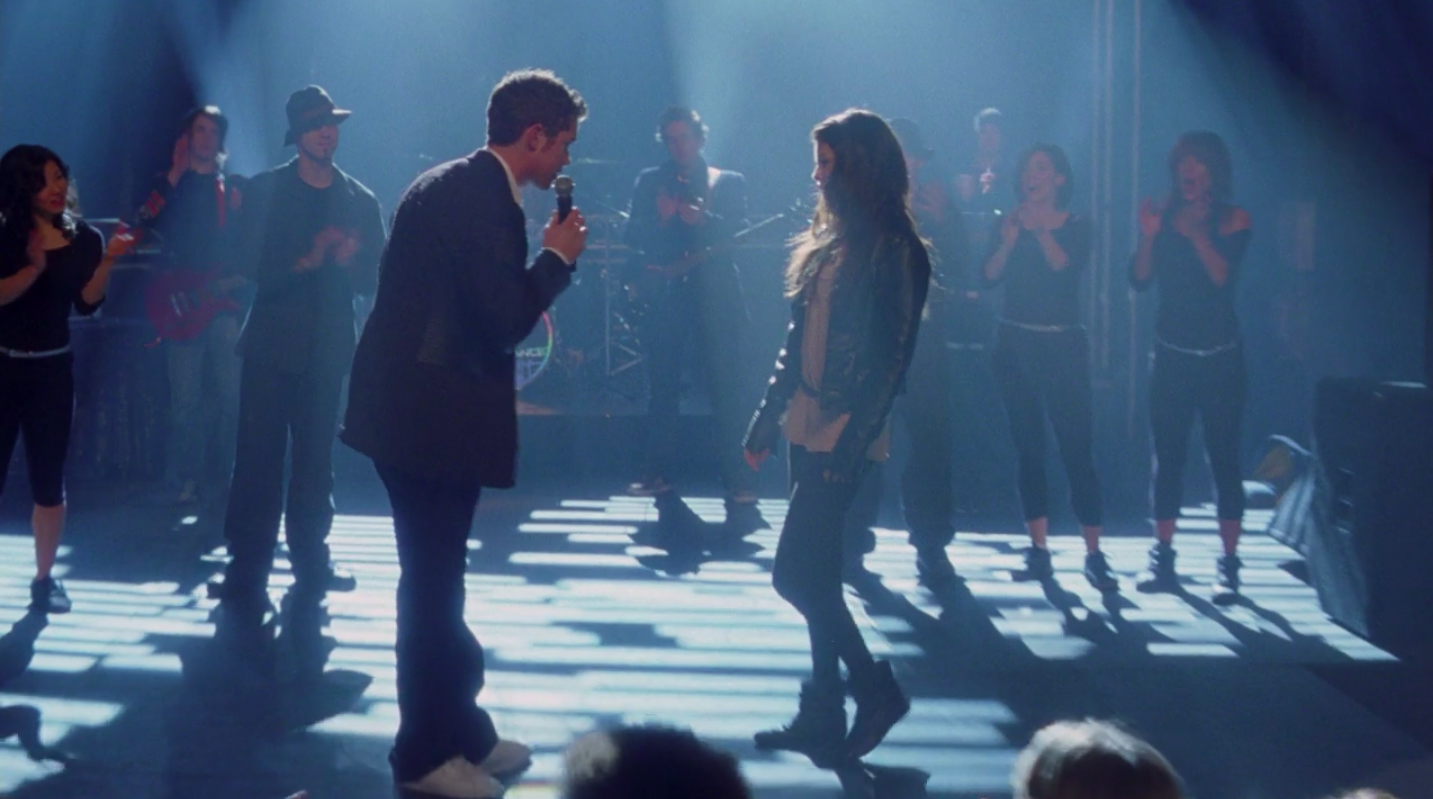 Like, what is with the belt?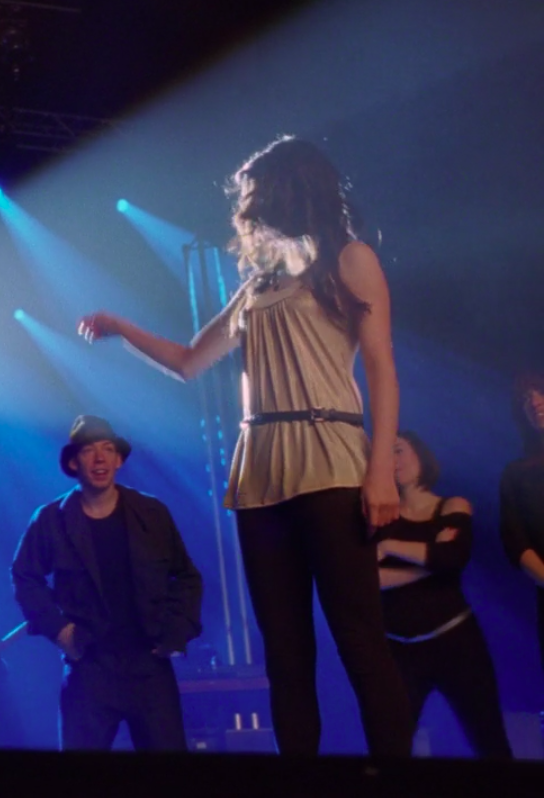 I'm watching that dance-off scene right now to take photos of her outfit, and I am cringiiiiiiing.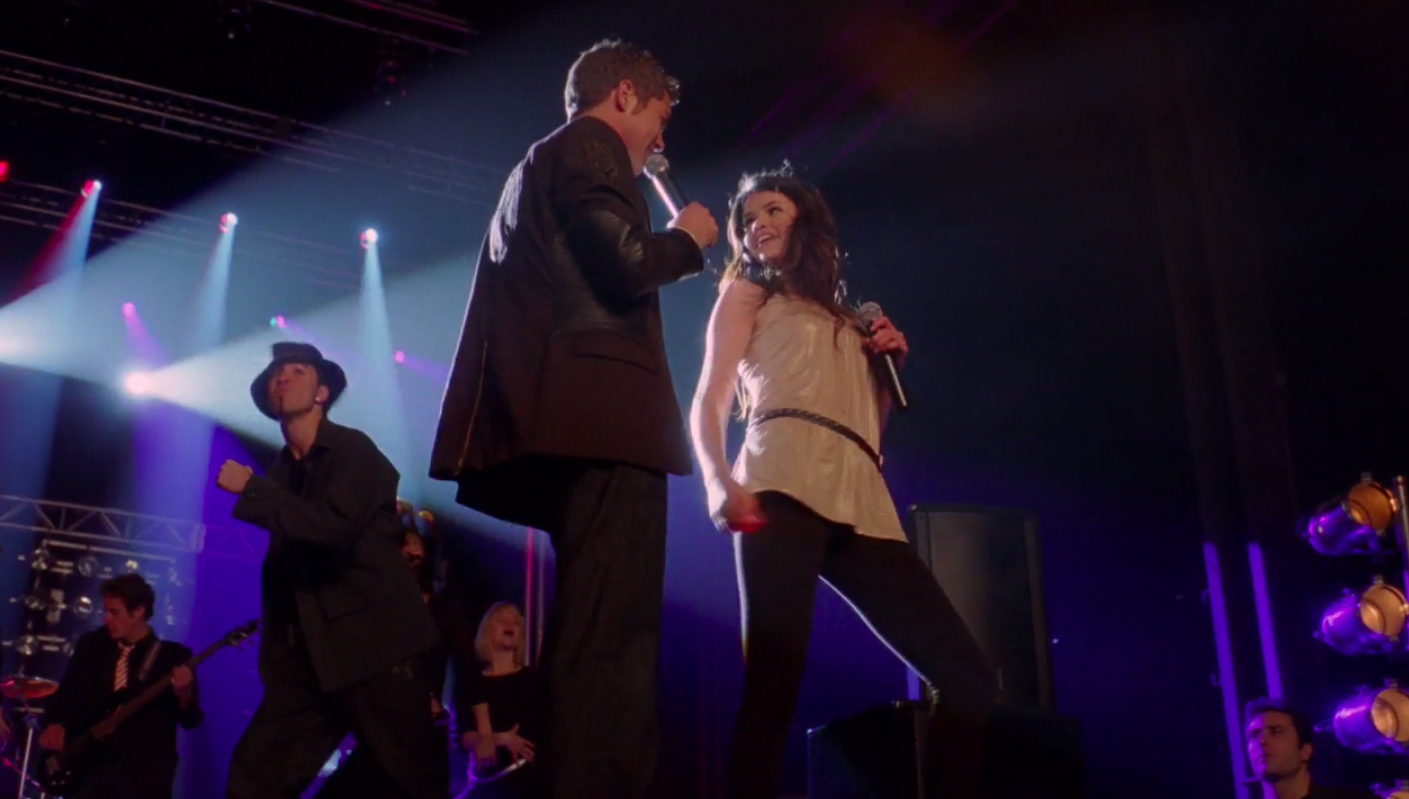 17.
The Clovers' uniforms in Bring It On aren't discussed enough.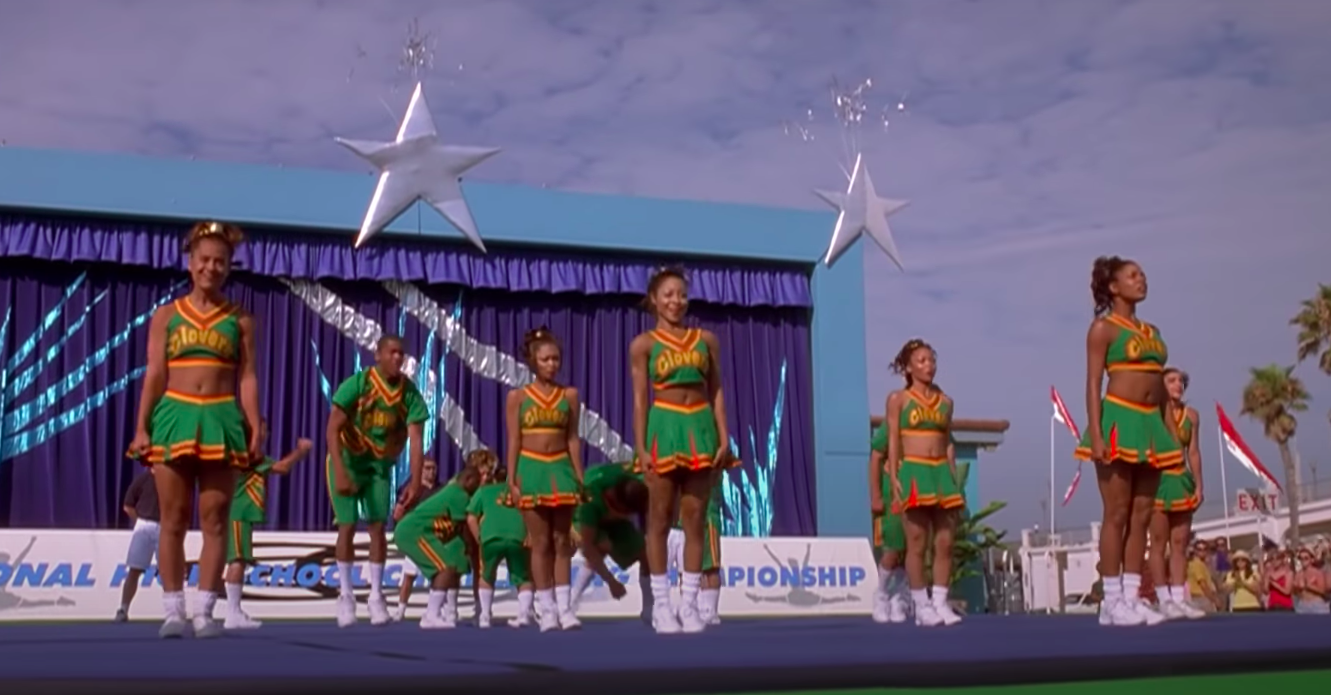 They're cheermarvelous.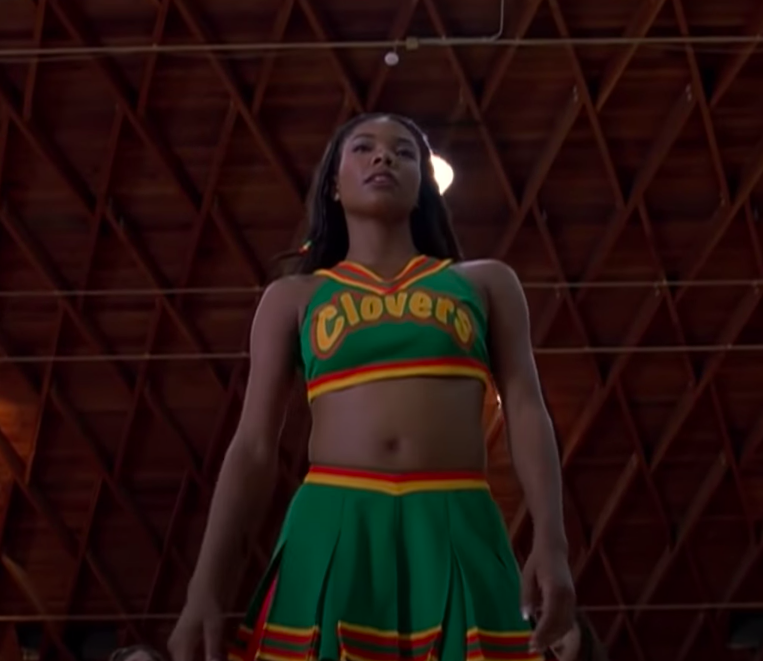 18.
But any discussion of Bring It On outfits must include the Toros' uniforms because they're exceptional, too.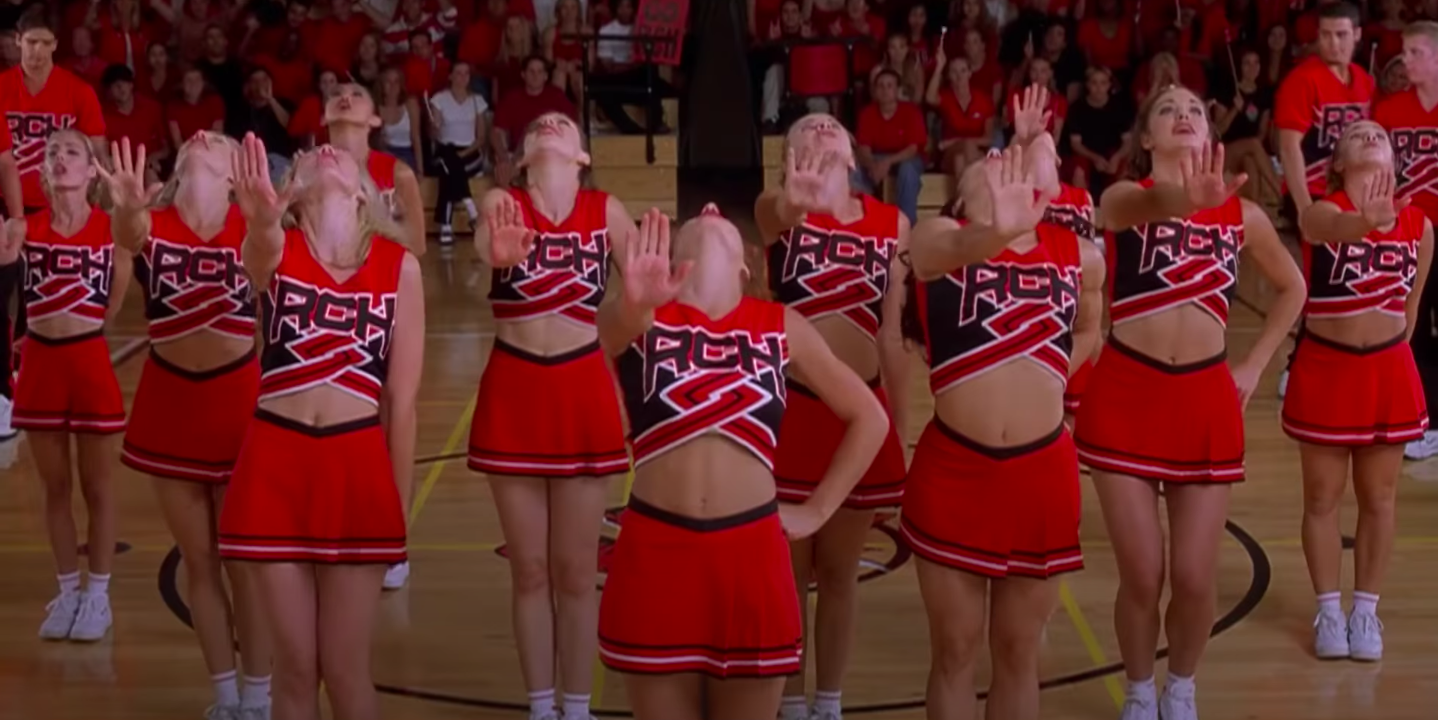 They're cheerverygood.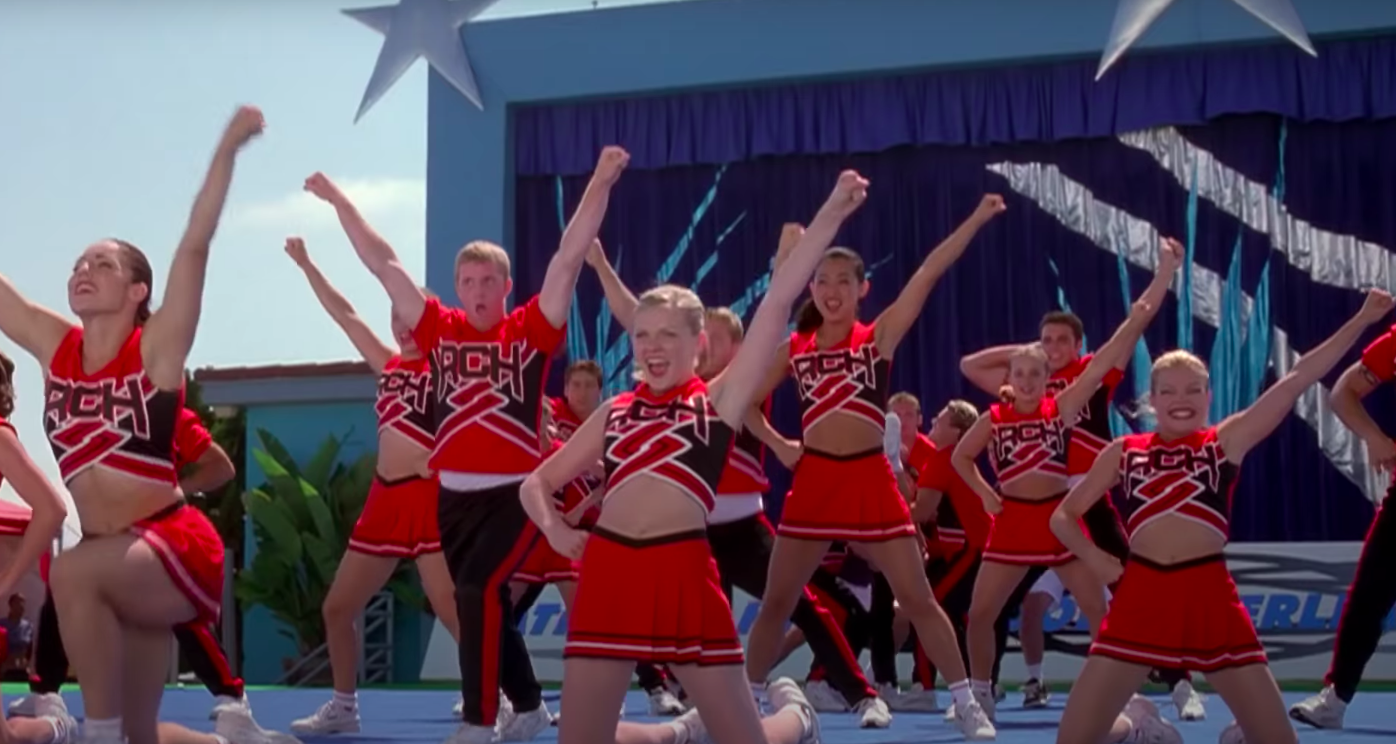 19.
Sure, the dress Viola changes into and out of a billion times in She's the Man is just, like, a red dress.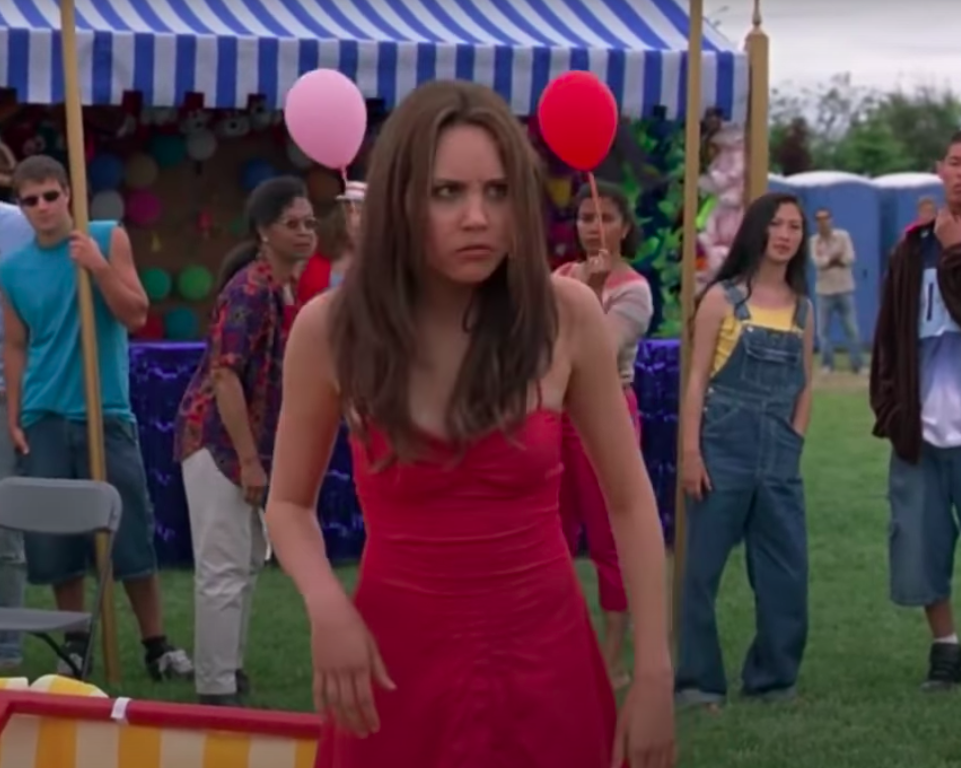 But it feels like so much more.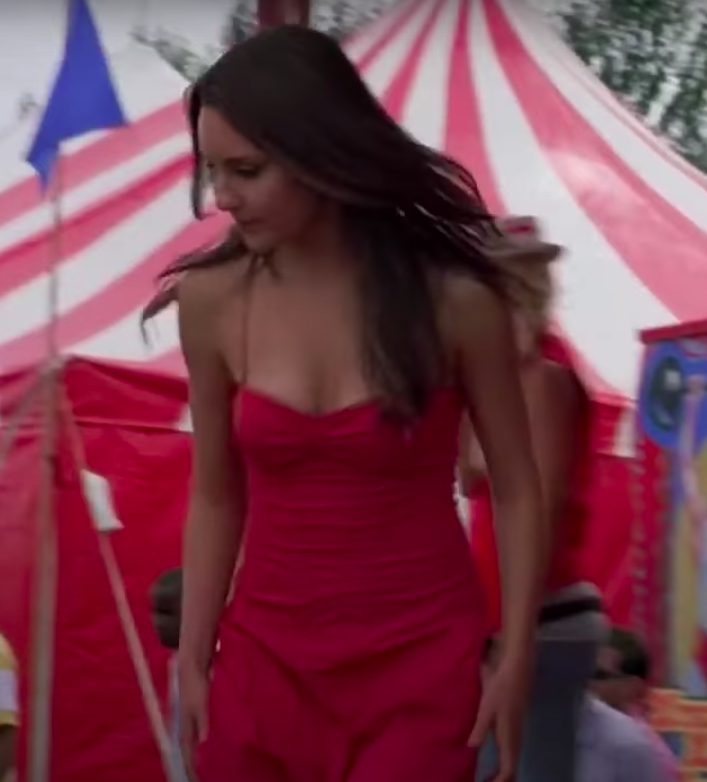 20.
Molly's very put together outfit in Booksmart should be a classic.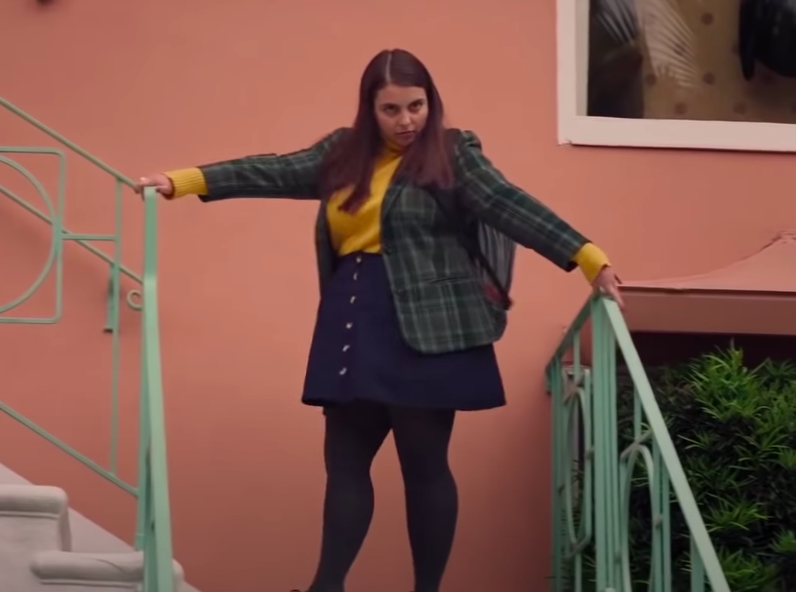 A high school gal in a blazer?
Unstoppable.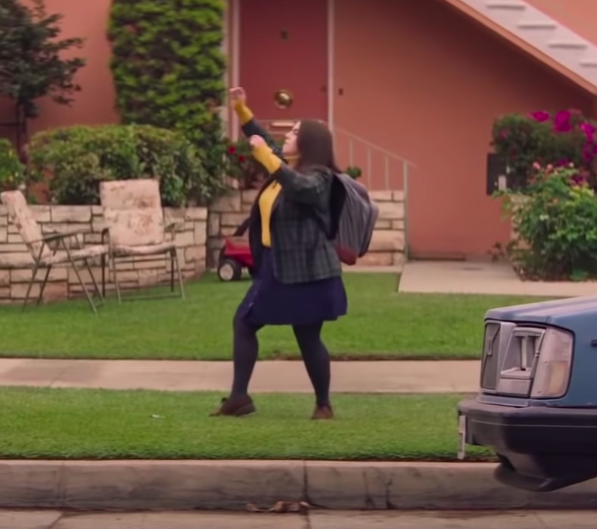 21.
Amy's jacket look in Booksmart is also really darn awesome.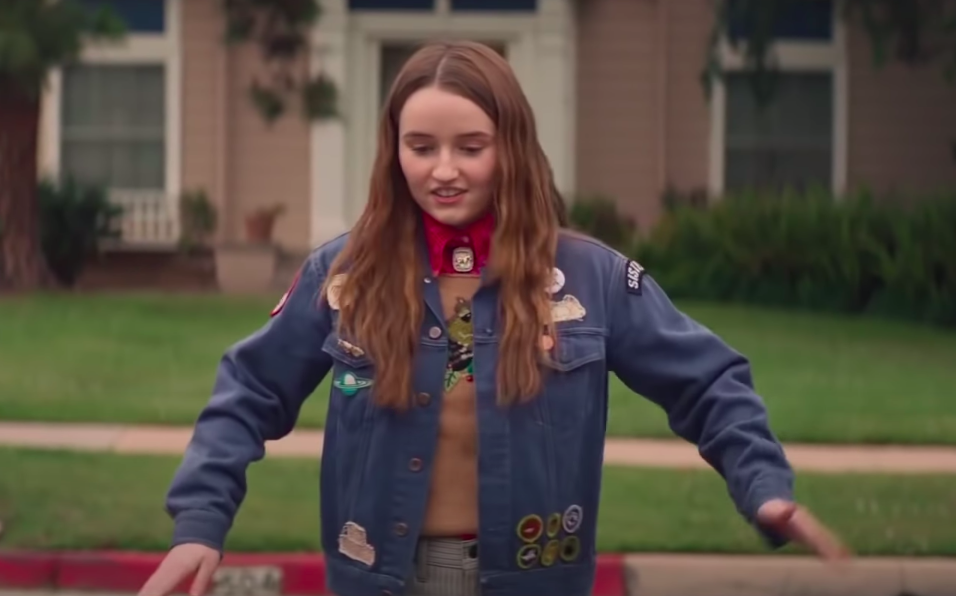 I would love to give off this vibe.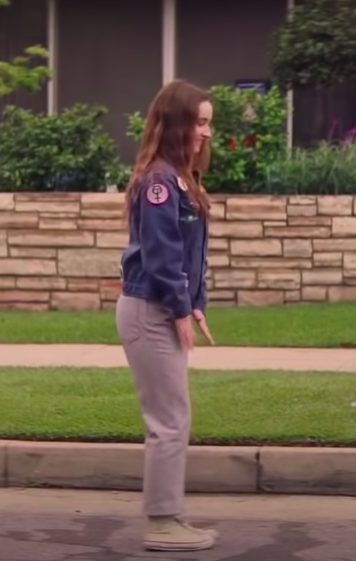 If I were the kind of person who had mood boards, this would be on them.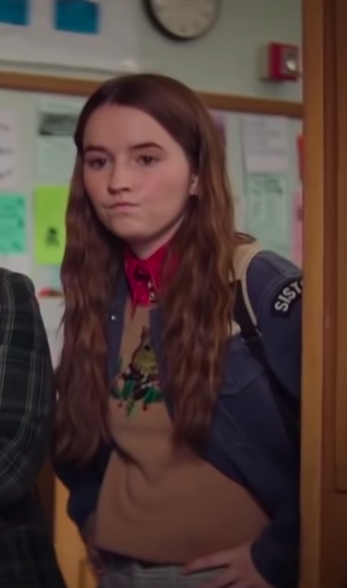 22.
Remember all the graphic tees Chad wears in High School Musical? For some reason, this is the one I've kept with me.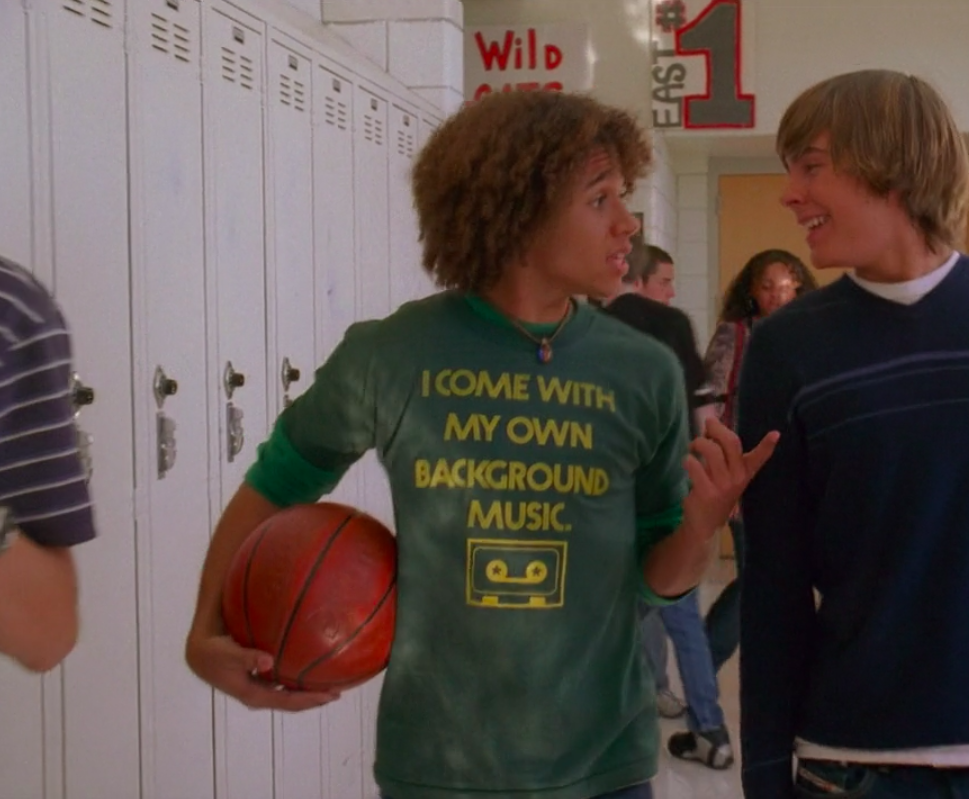 He comes with his own background music.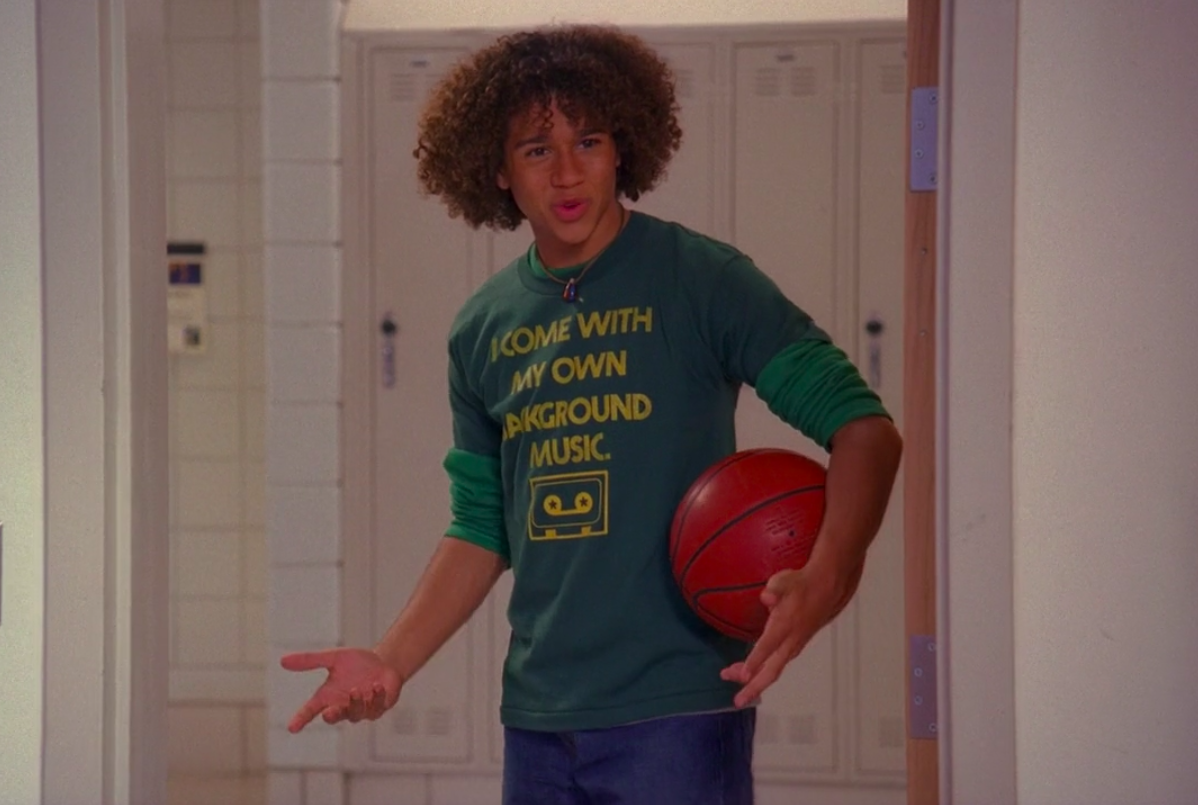 23.
Regina George's Halloween costume in Mean Girls exudes so much power.
She could stop a bus with her fluffy cuffs.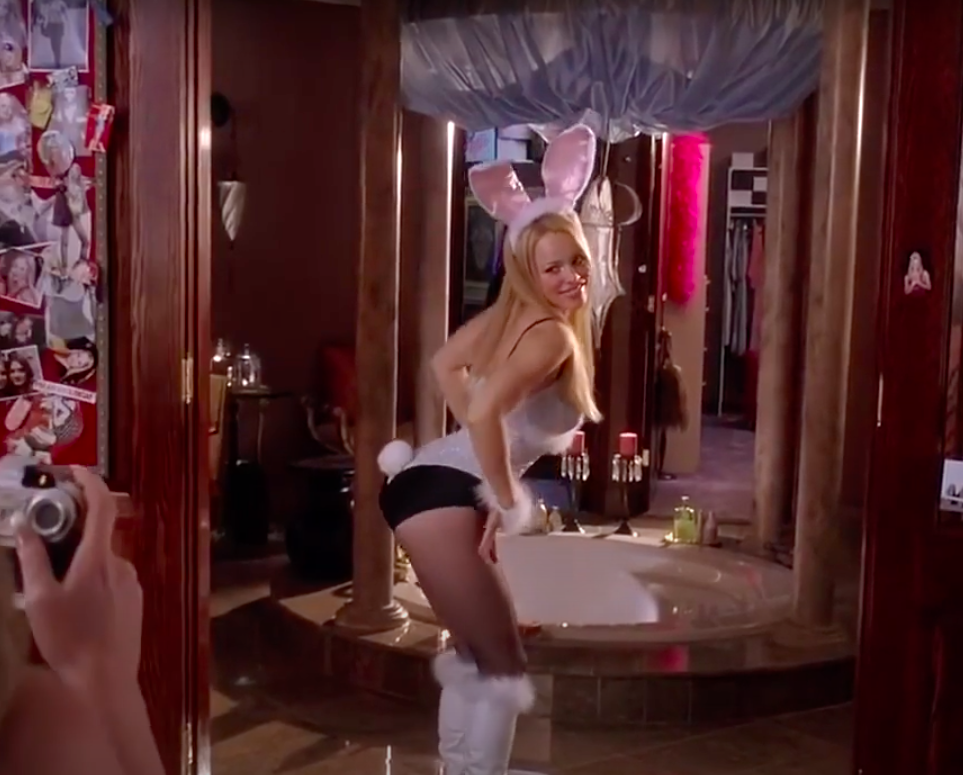 24.
And finally, of course, we have the pants from The Sisterhood of the Traveling Pants.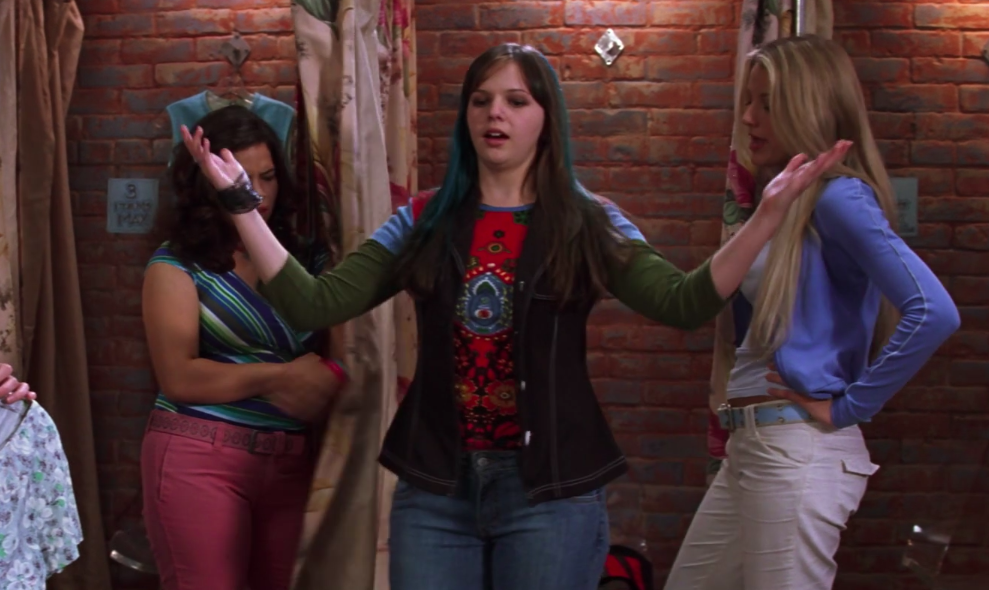 I want to be in the sisterhood.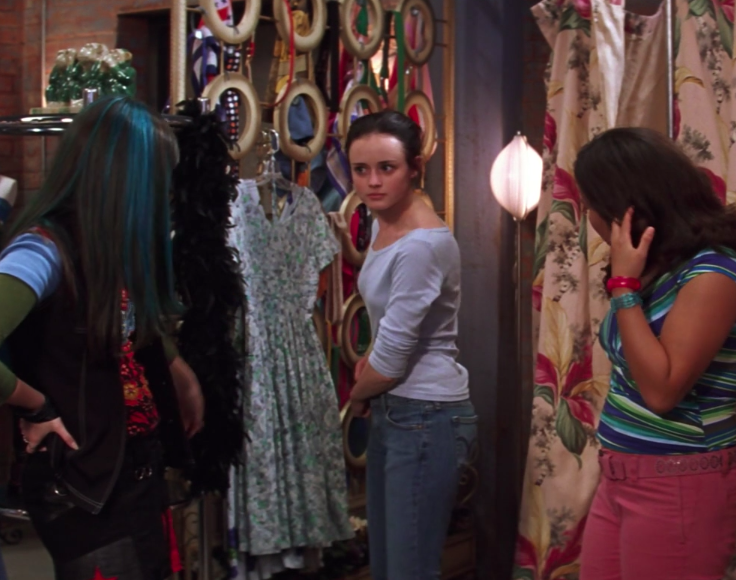 Please, mail me the pants.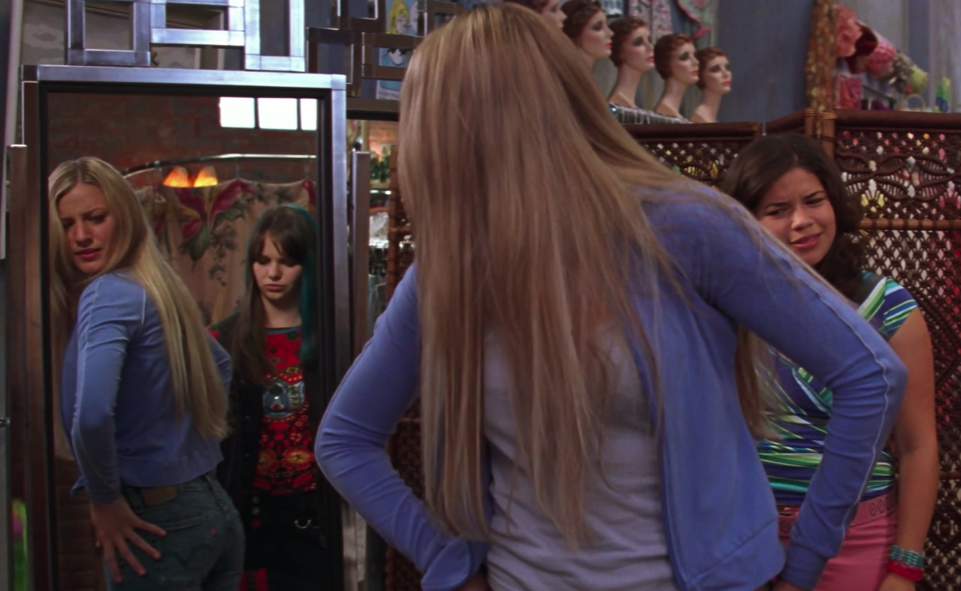 GIVE ME PANTS.