Inversnecky Café in Aberdeen makes great food, but it's also famous for another thing: its dad joke signs.
Like this gag in honour of International Talk Like a Pirate Day.
The signs are the handiwork of Inversnecky employees Scott, Wendy, and Martin.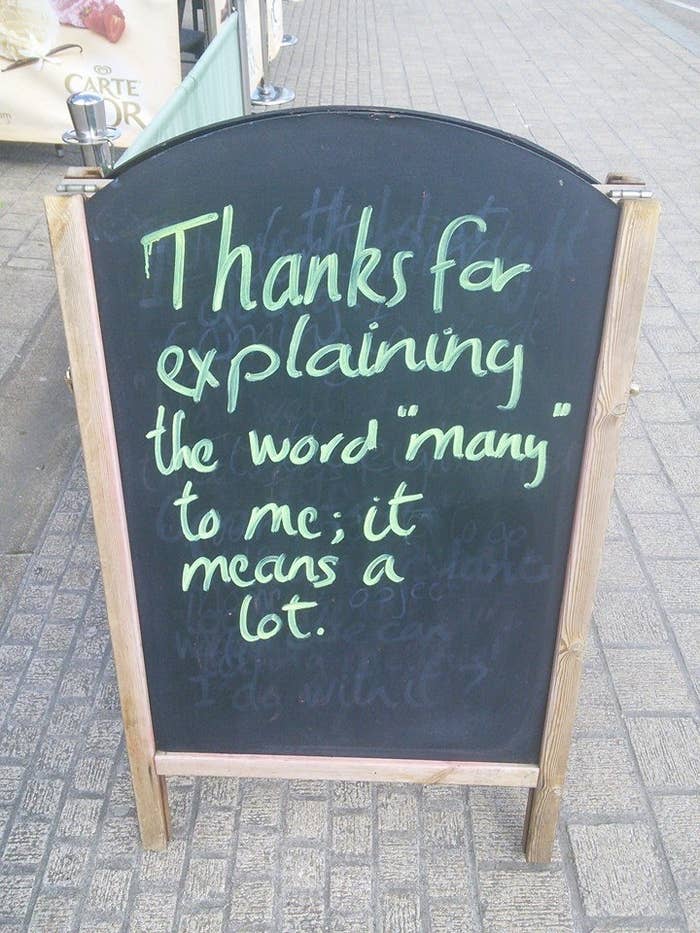 Martin sometimes gets philosophical...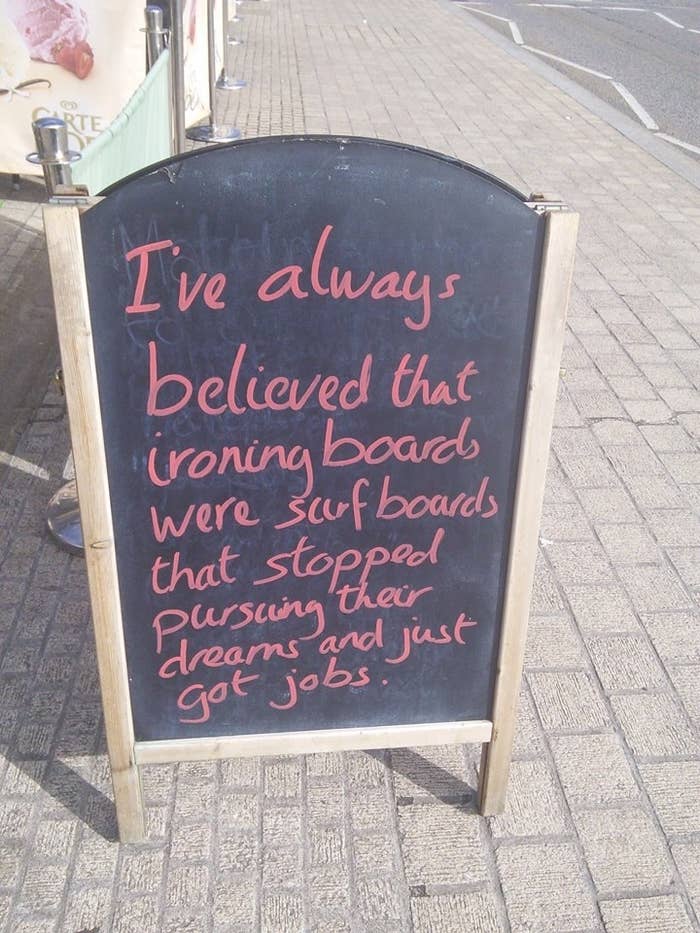 ...whereas Scott prefers a straightforward pun.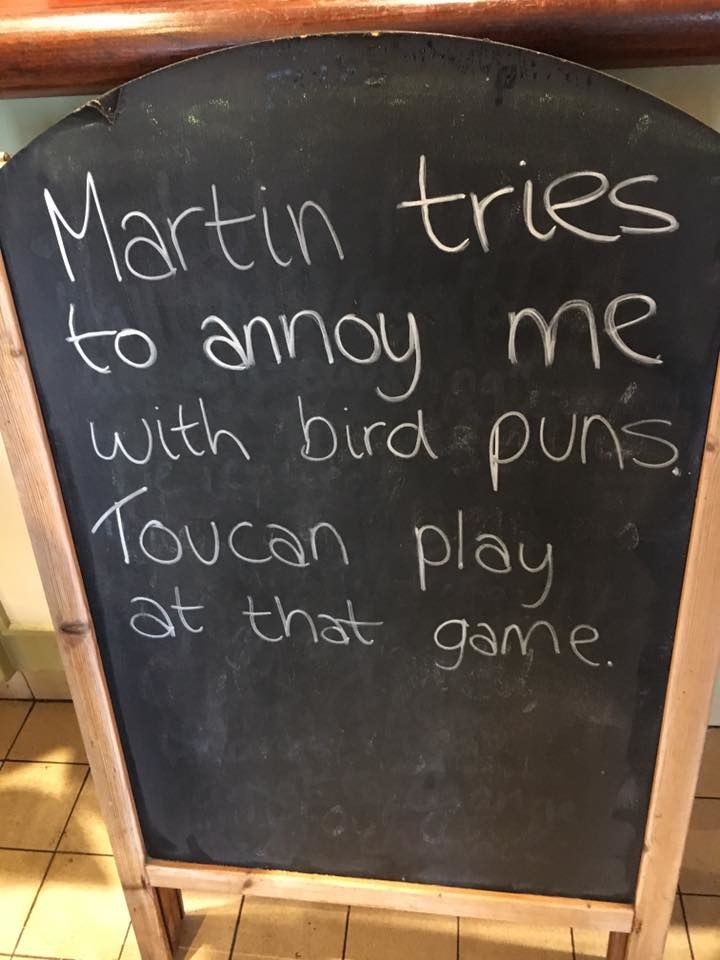 And here's Wendy trolling Martin: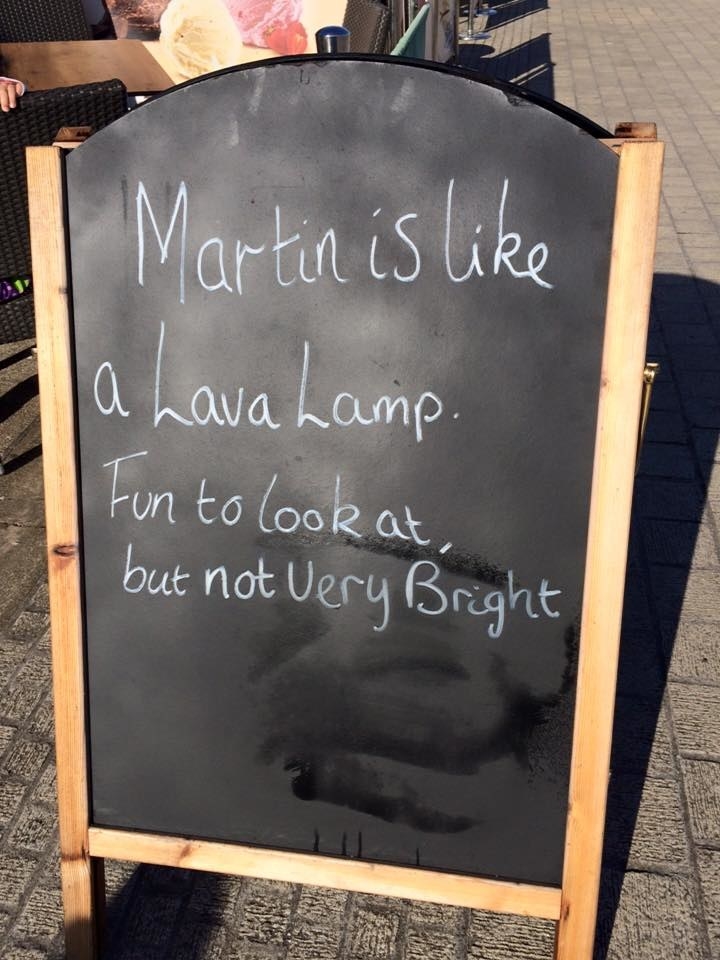 Some of their gags are historical...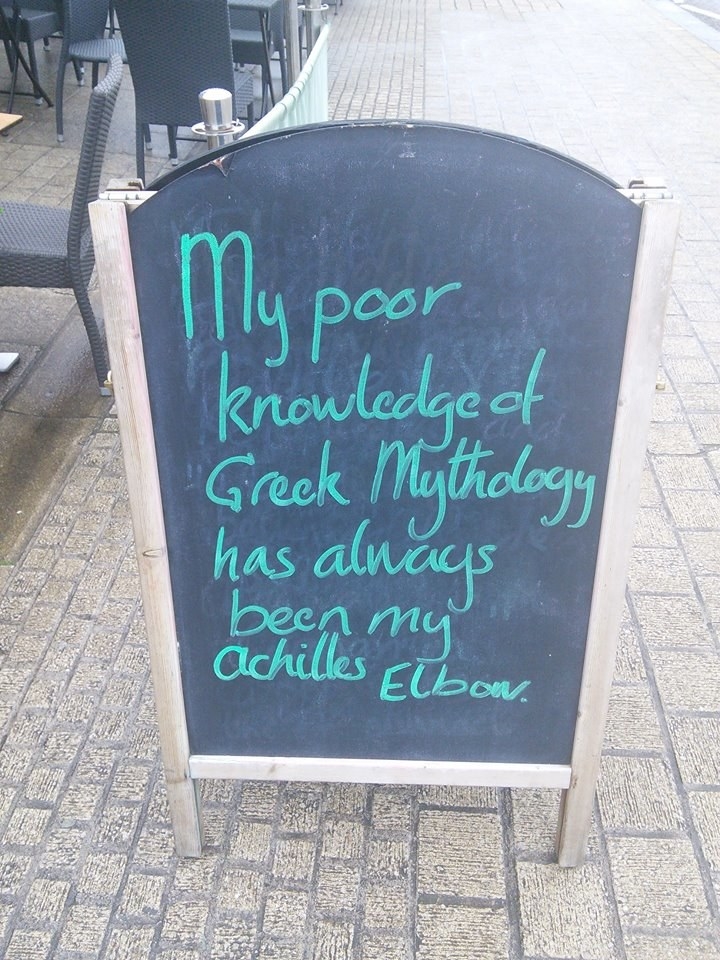 ...some are topical...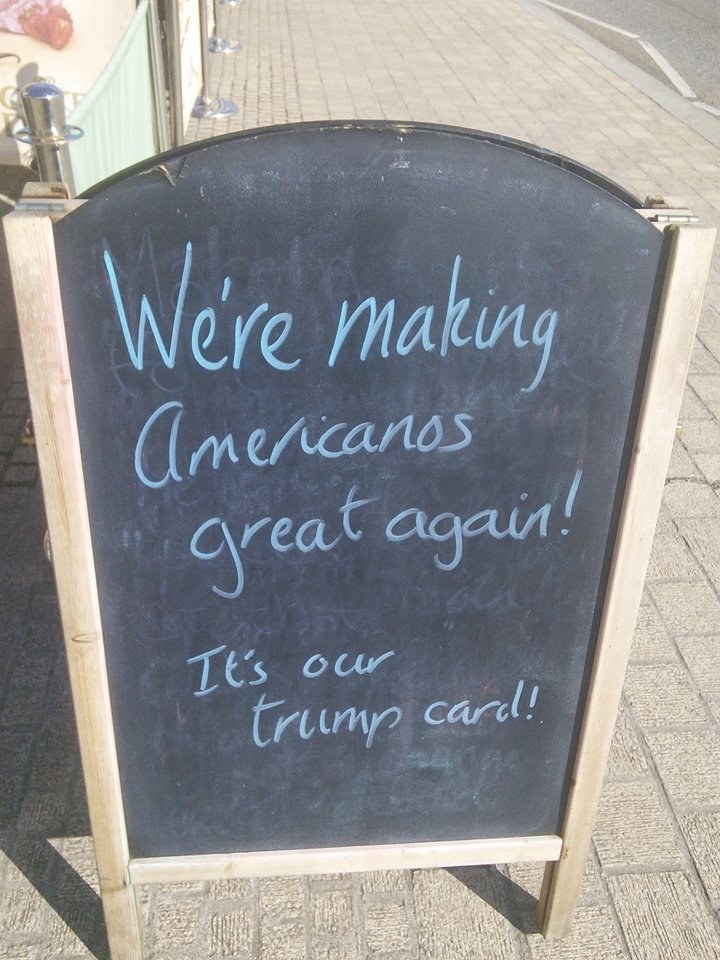 ...while others are just so dad it hurts.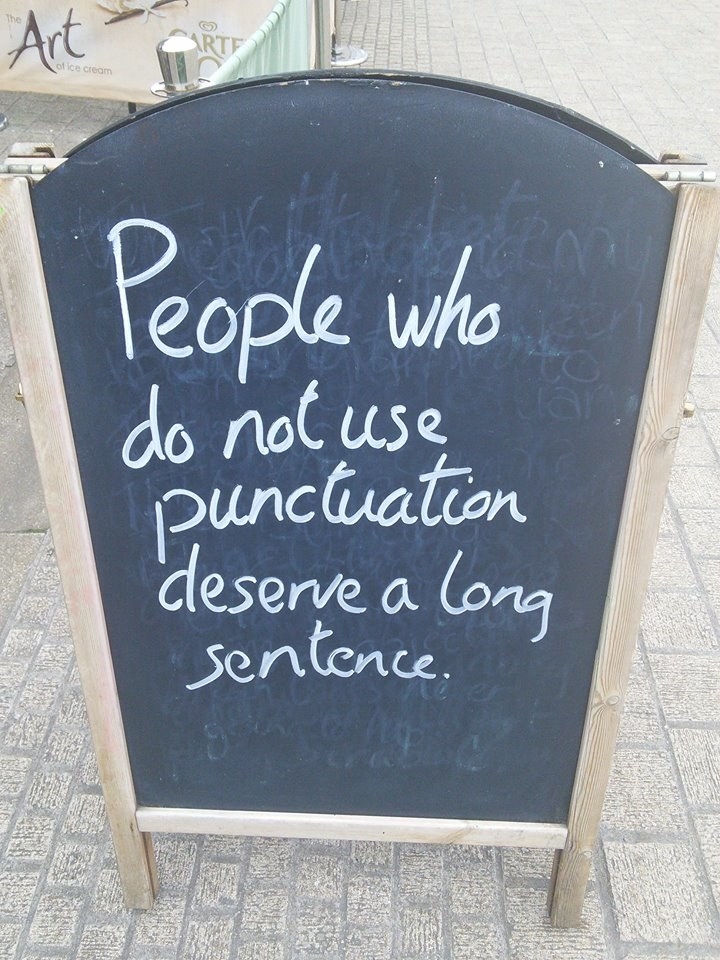 They sometimes let customers choose the gags. This one was the handiwork of a regular called Kirsten.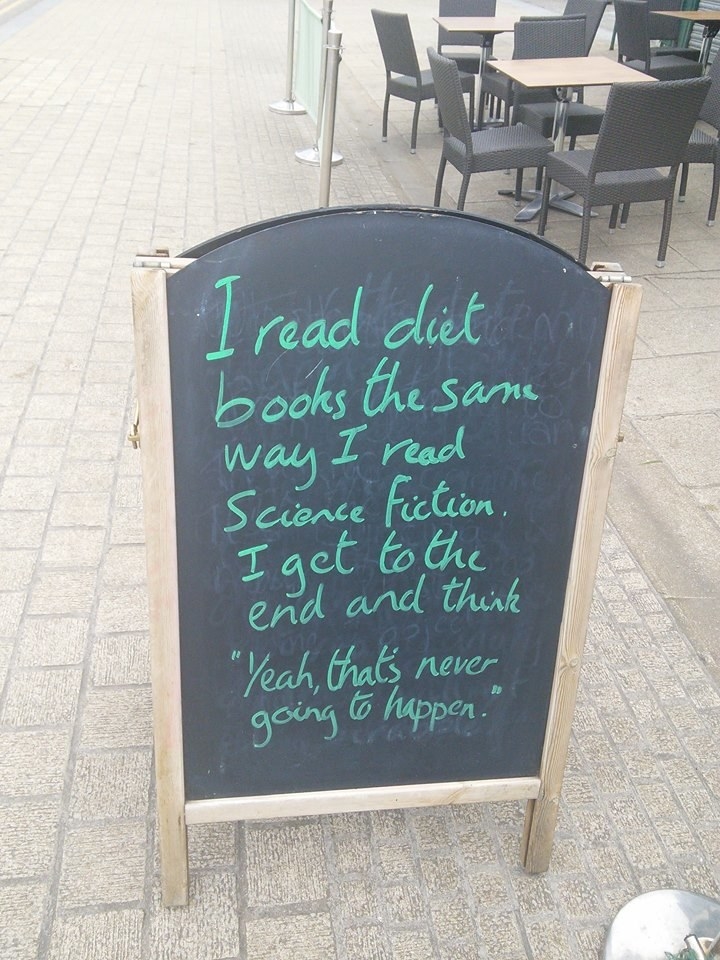 It's basically an Aberdeen-based, low-tech version of Twitter.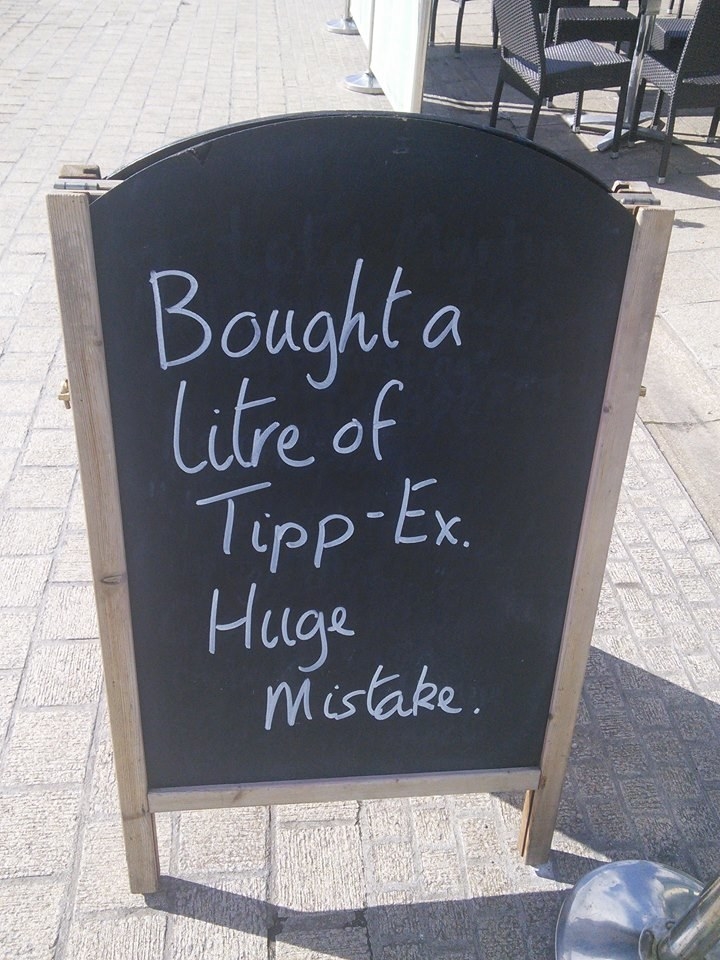 They upload all of their signs to their Facebook page every day.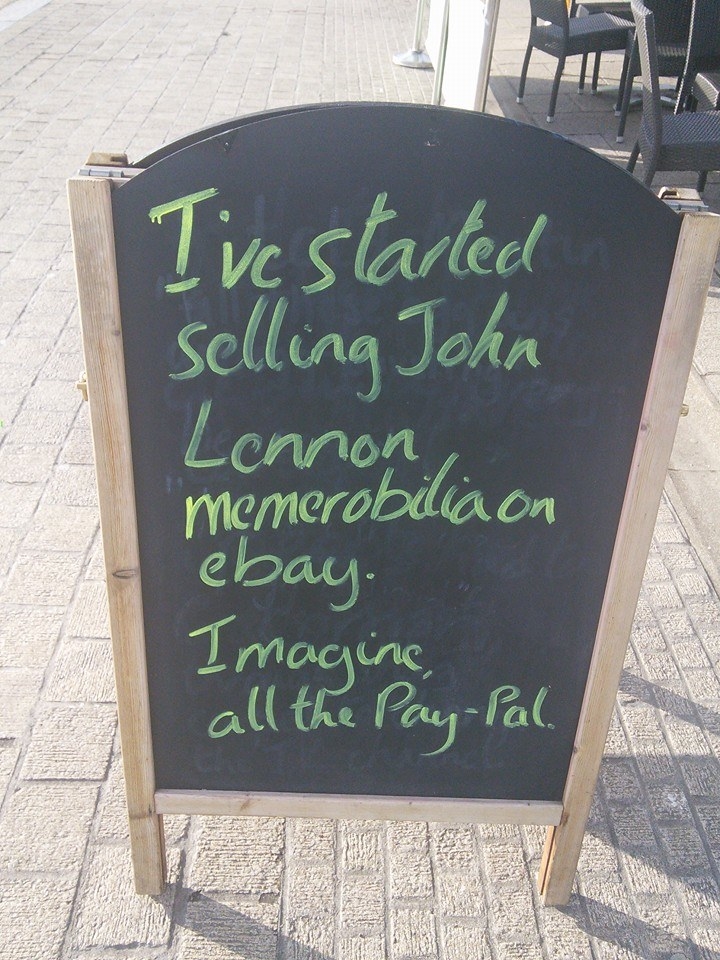 And they've been doing it for ages, so there are tons of jokes to work your way through.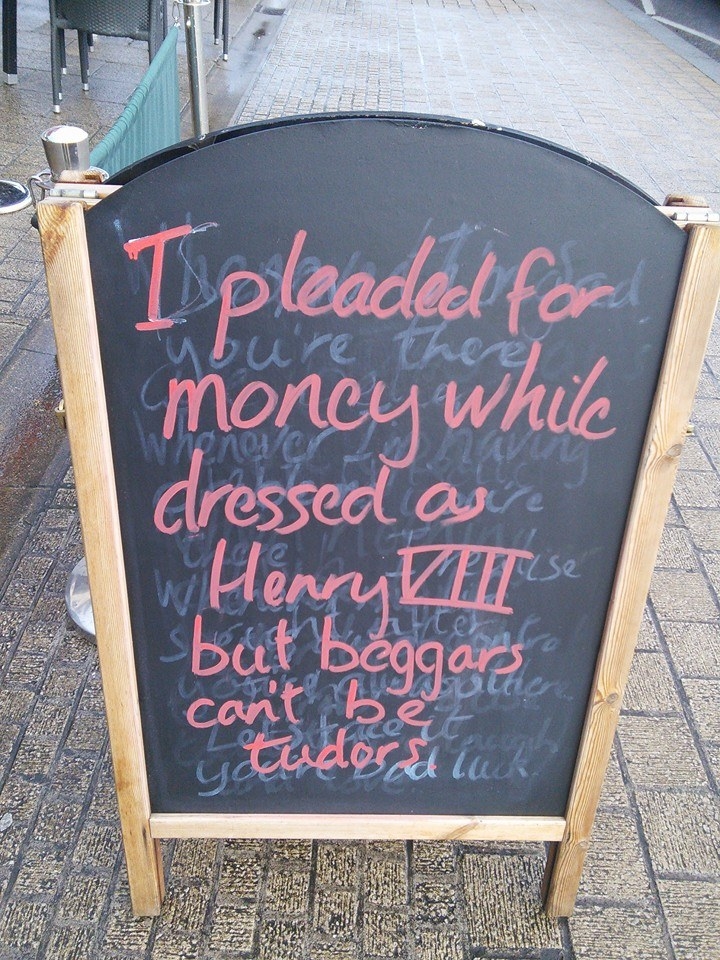 In short, they're the kings (and queen) of dad jokes.