1.
Sir Brodie from Omaha, who knows what's up.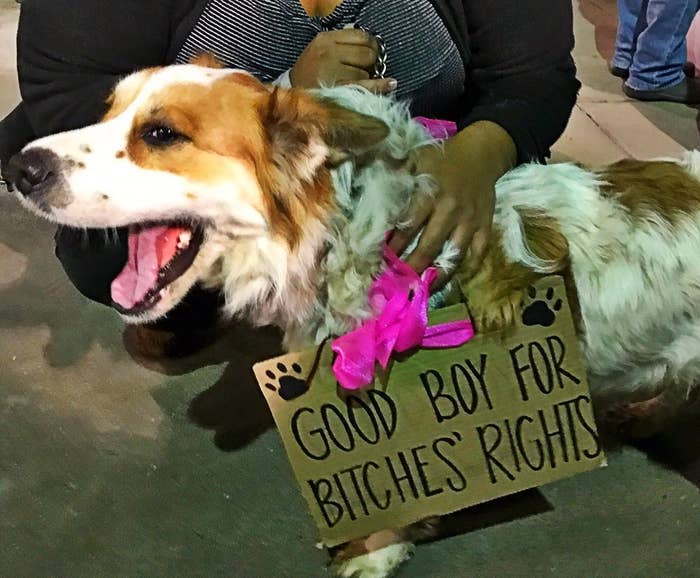 2.
Davy, who is worried about the War on Truth.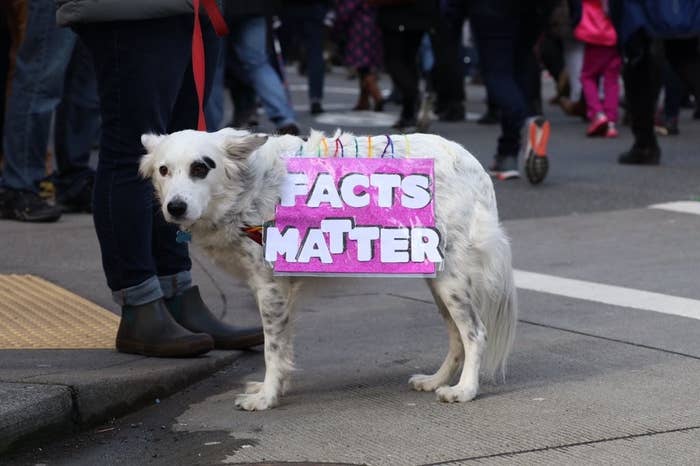 3.
This proud pup, who's supporting his moms.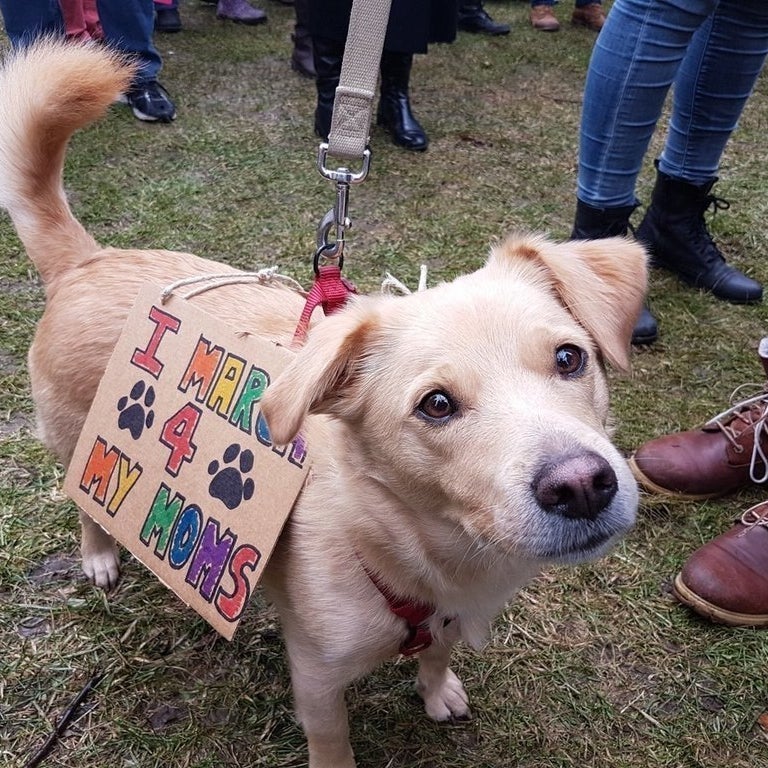 4.
This dog, who wants to make one thing very clear.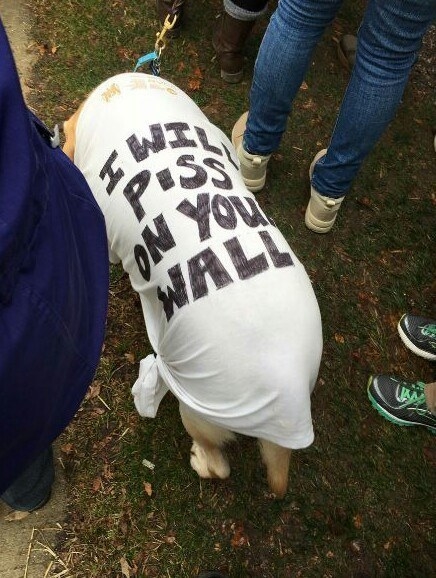 5.
This boy, who is very nice to pussies.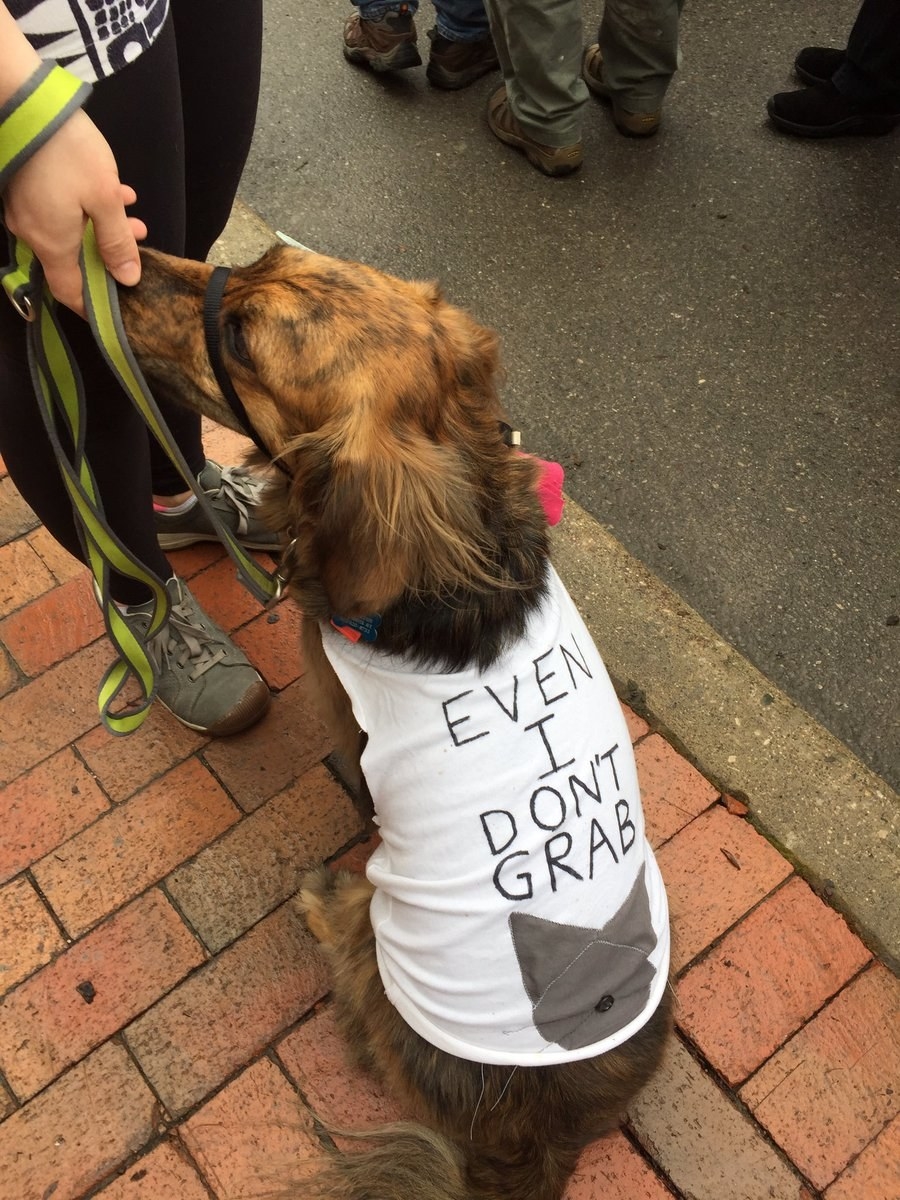 6.
And this dog, who is worried about being grabbed.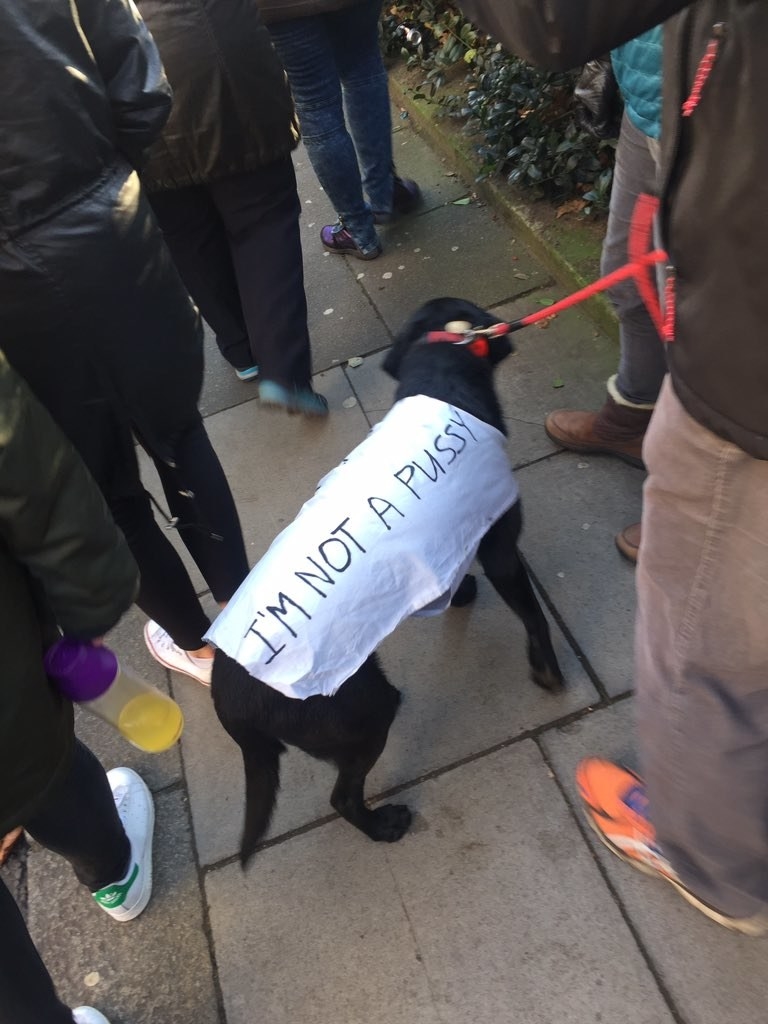 7.
This woke AF little dude.
8.
This doggo, who has started a global movement.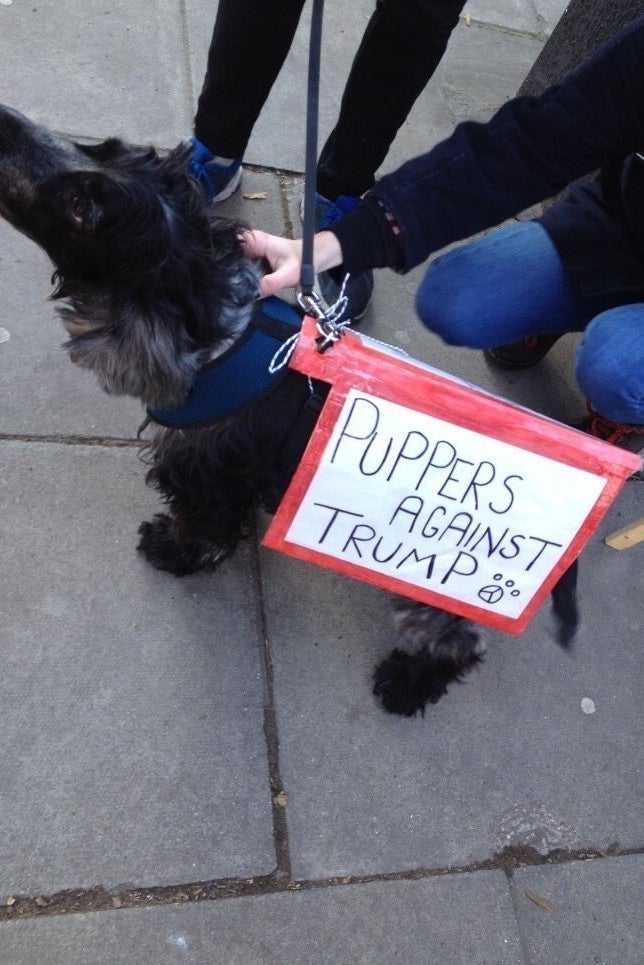 9.
This Good Boy, who is a feminist.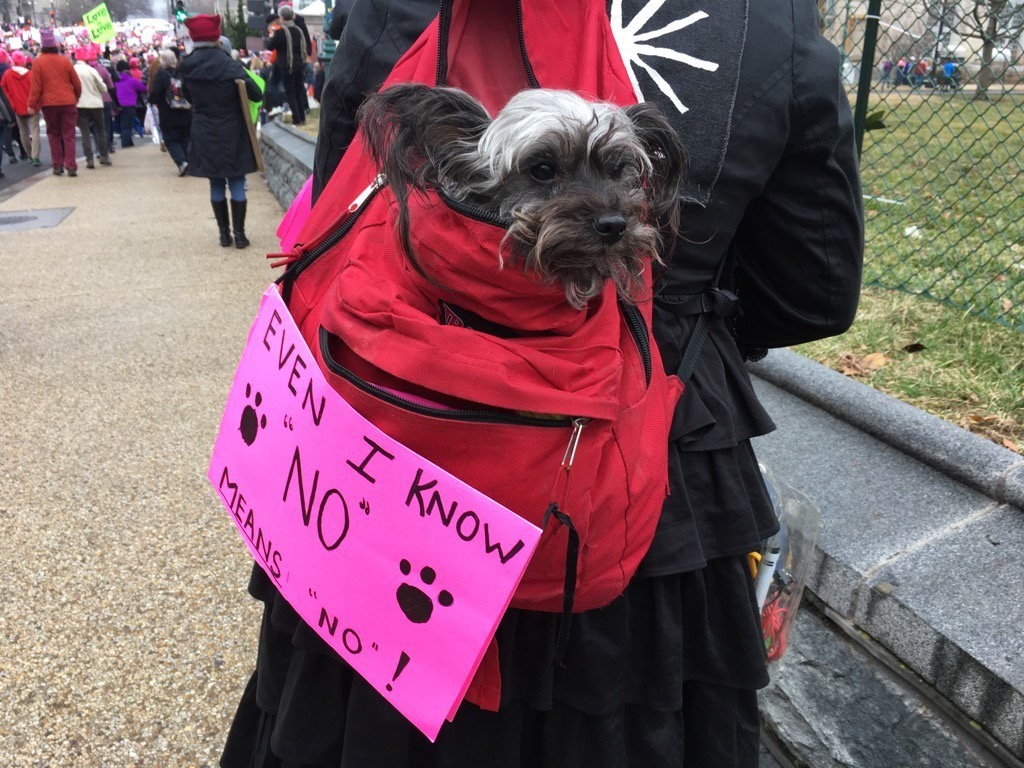 10.
This noble poodle, telling it like it is.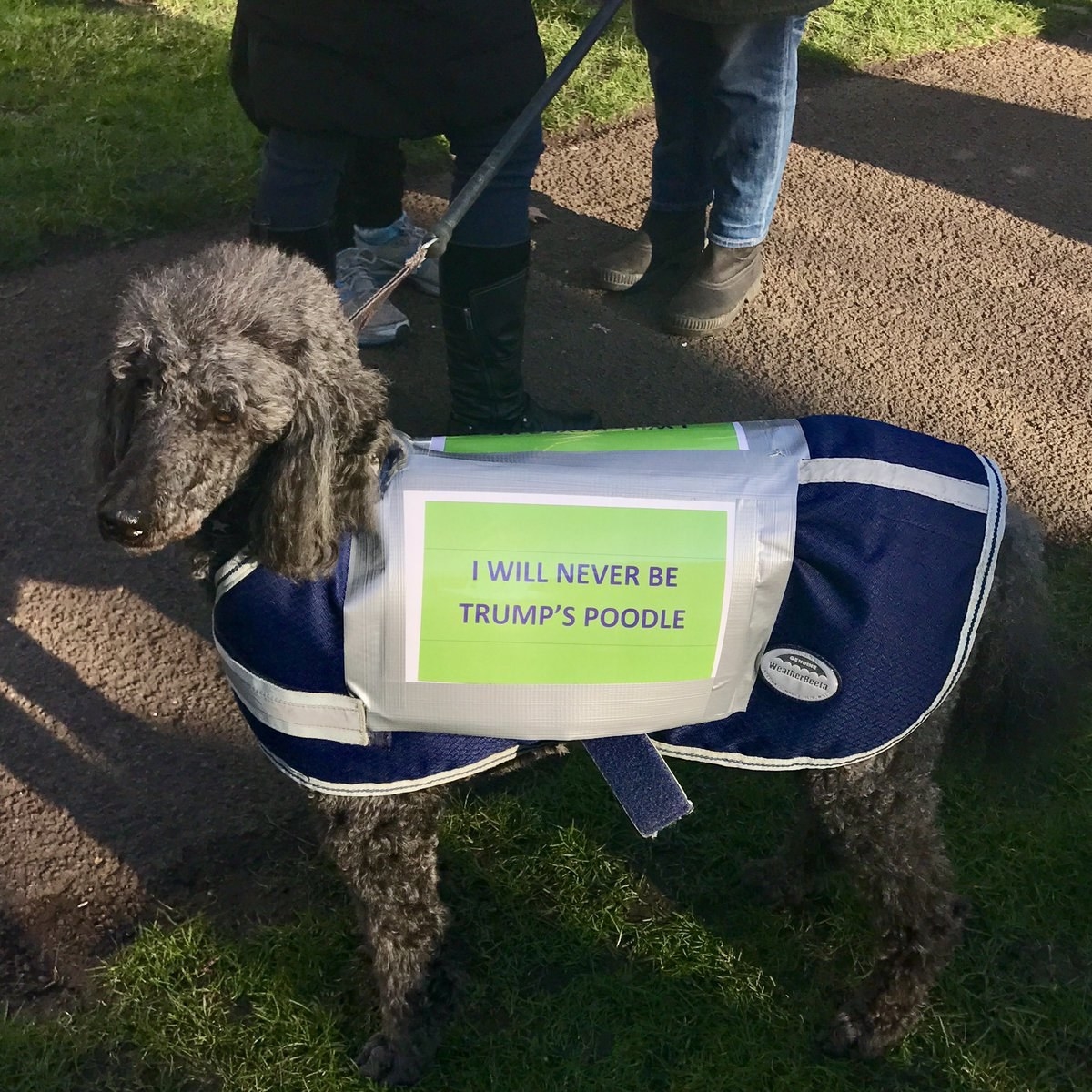 11.
This pretty girl with a clear message.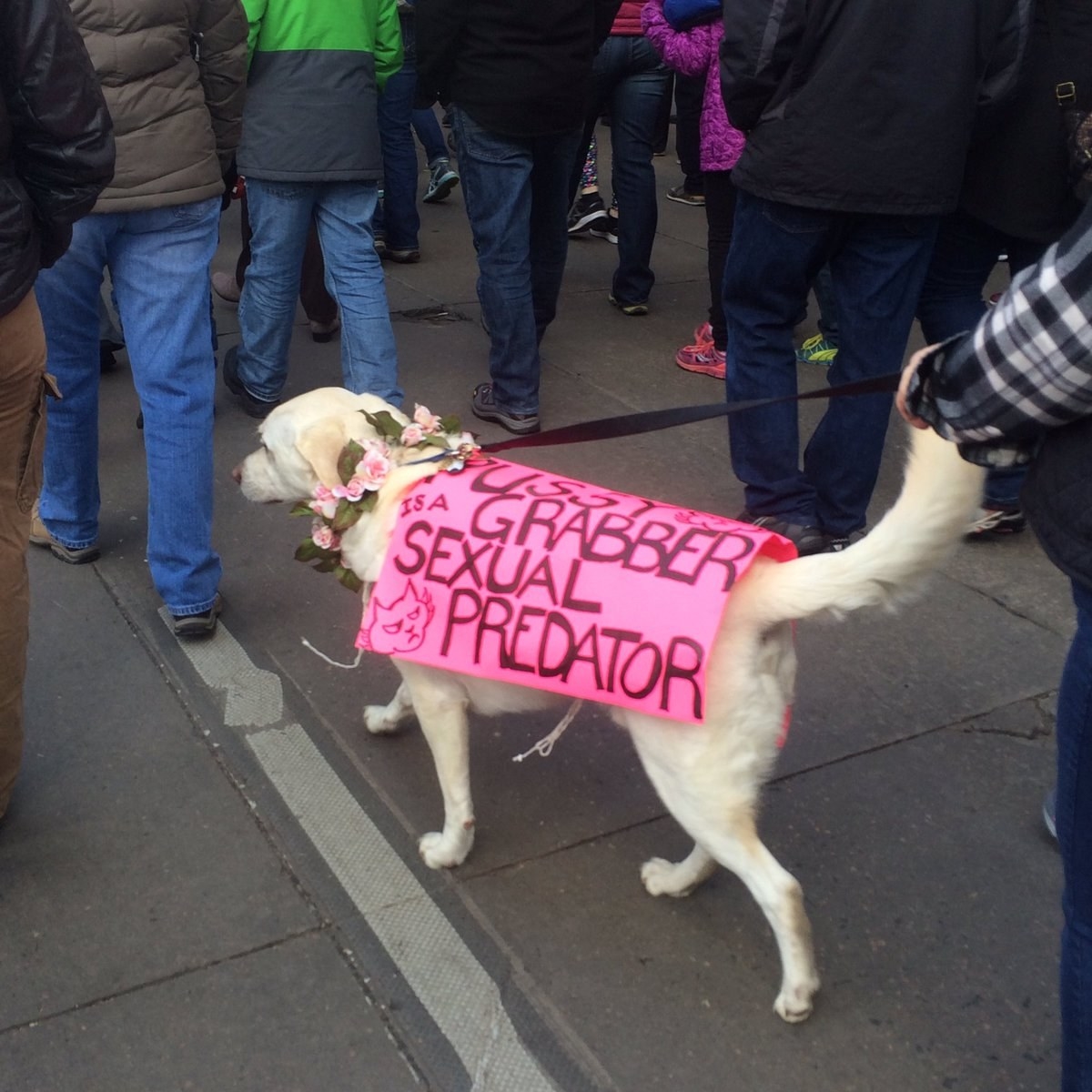 12.
This wee greyhound, who has the right idea.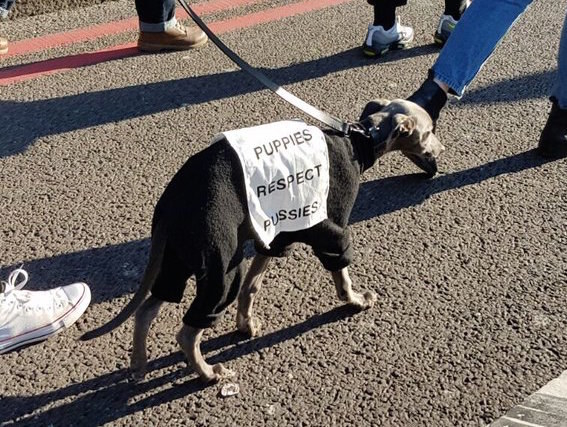 13.
This sassy samoyed.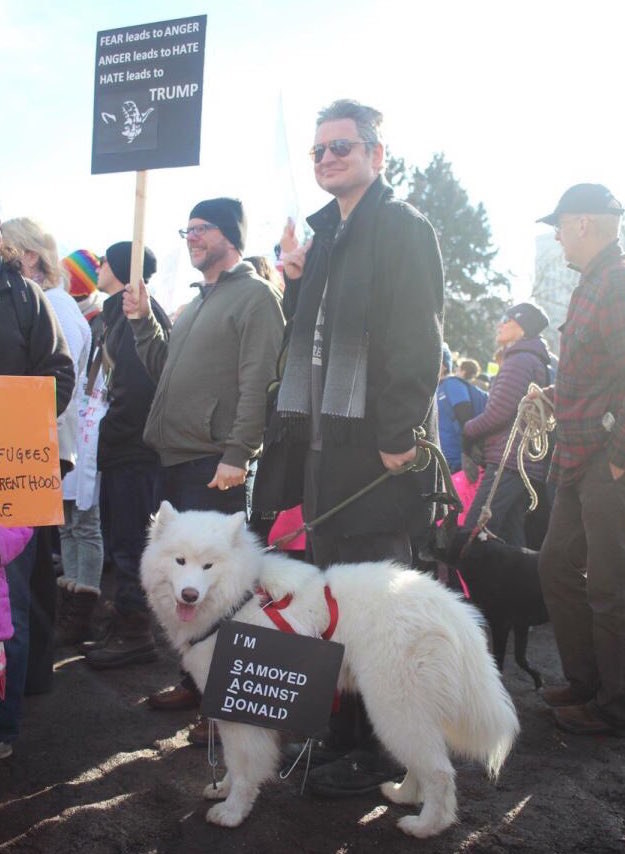 14.
This Utah pup, who wants his mom to stay safe.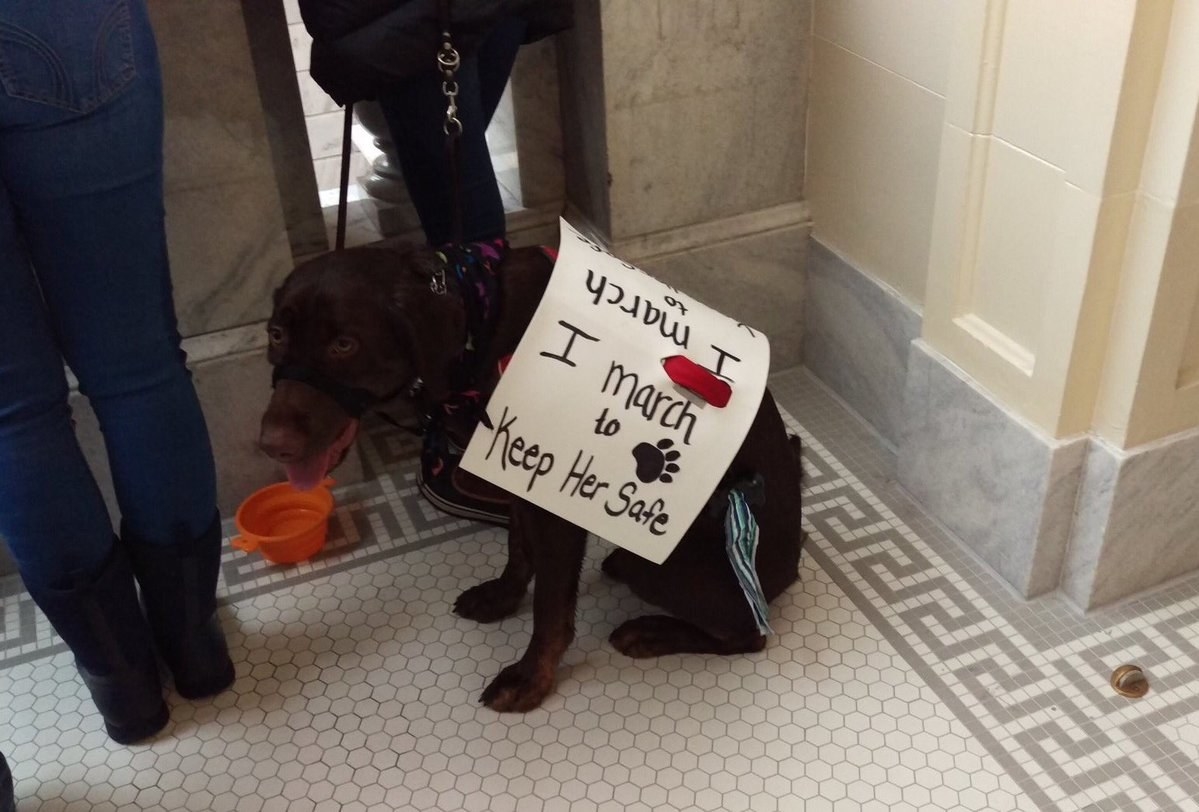 15.
This awesome doggo at the NYC march.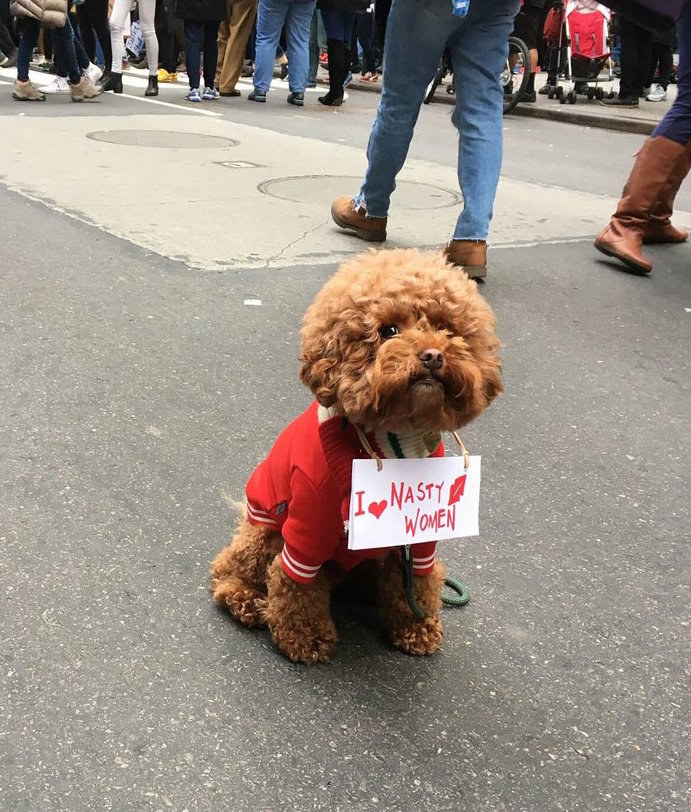 16.
This outspoken, pussy-lovin', happy chappy.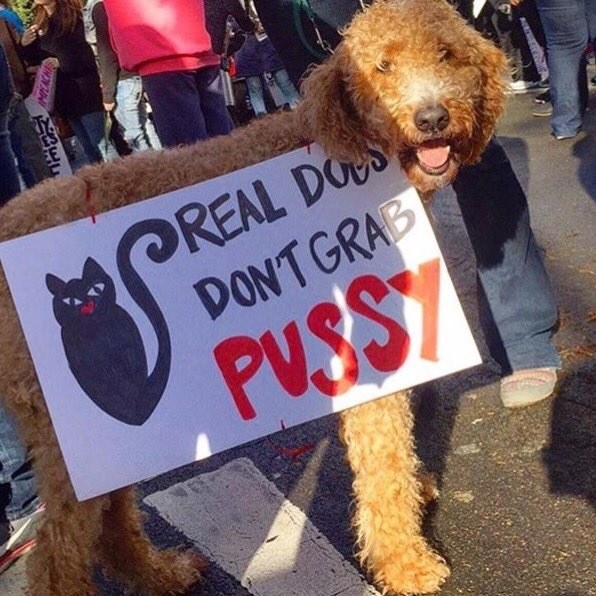 17.
This dog, who knows the value of a good pun.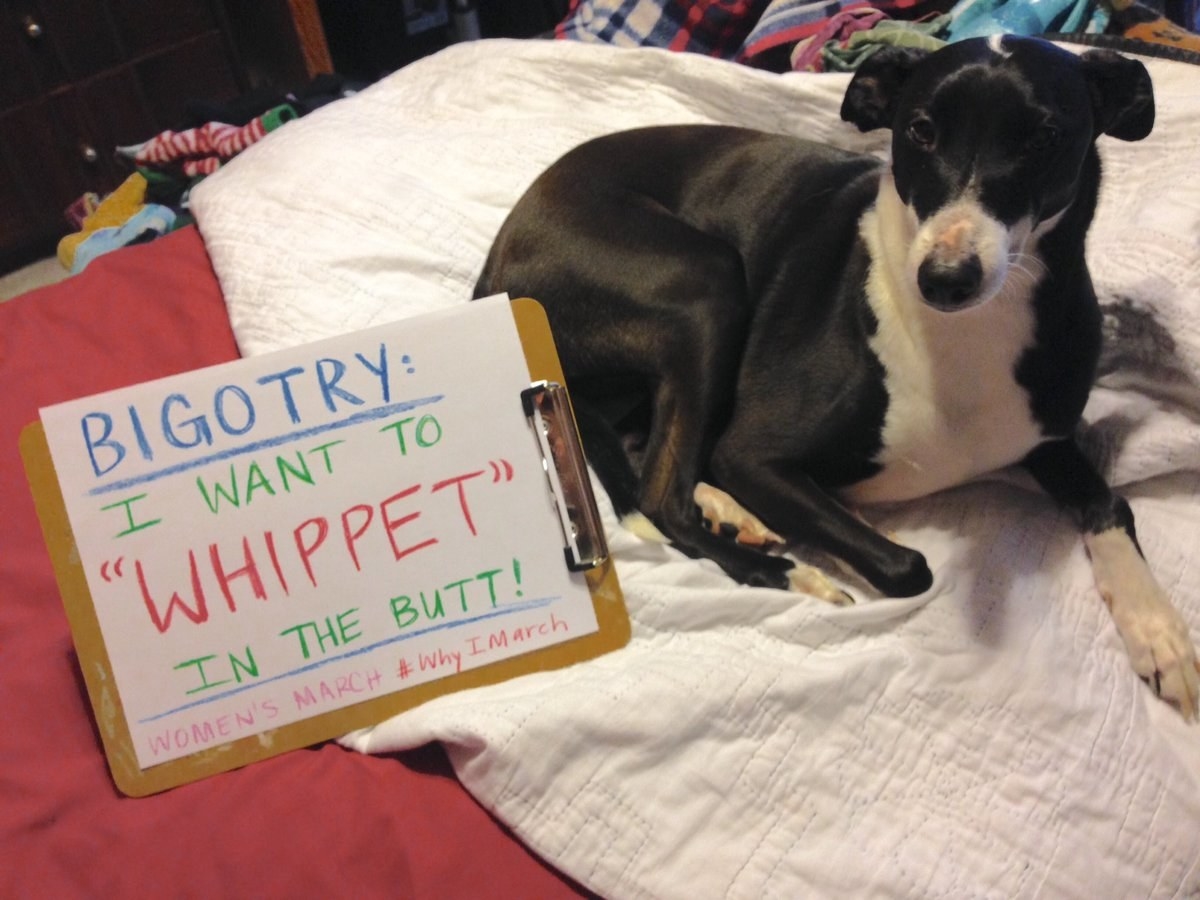 18.
This old guy, who can't believe he still has to protest this shit.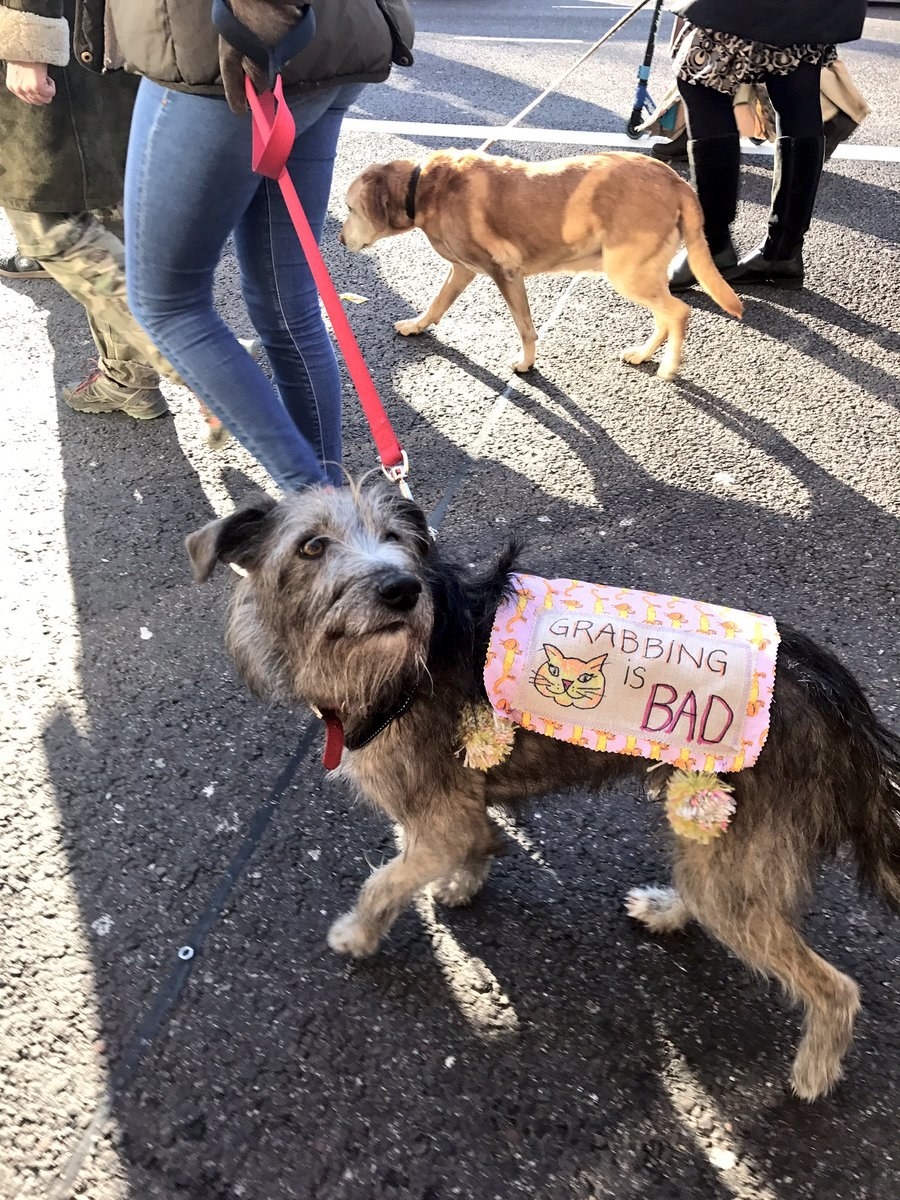 19.
This dog, who's really fucking cross.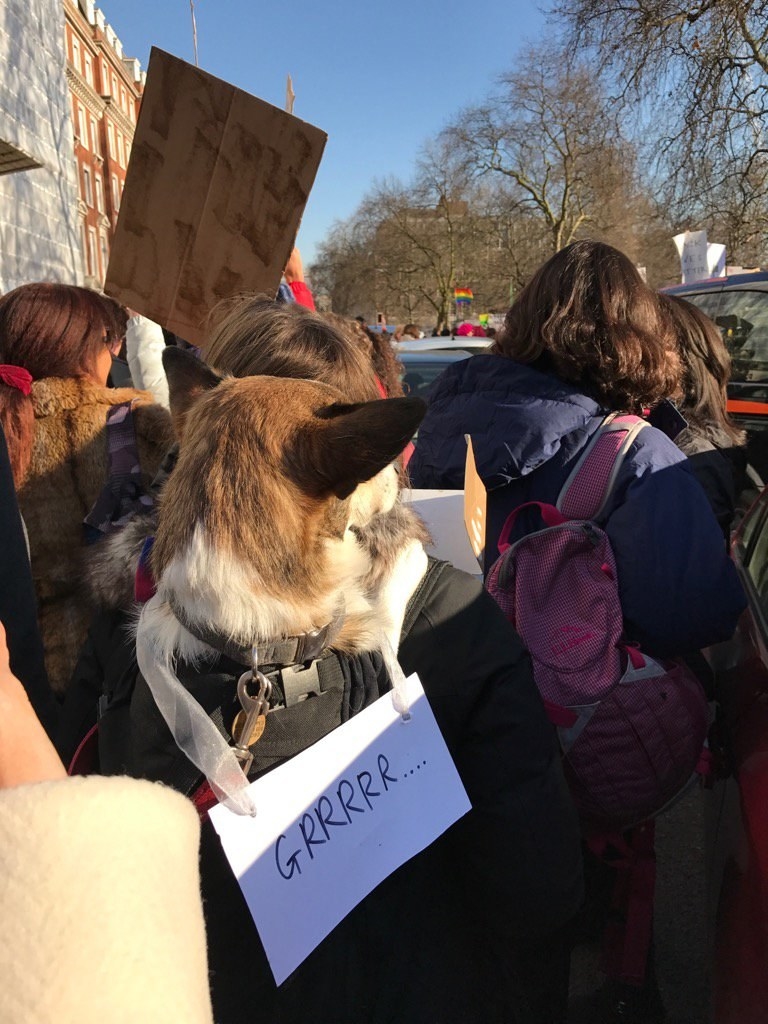 20.
This fierce terrier, who's taking no shit.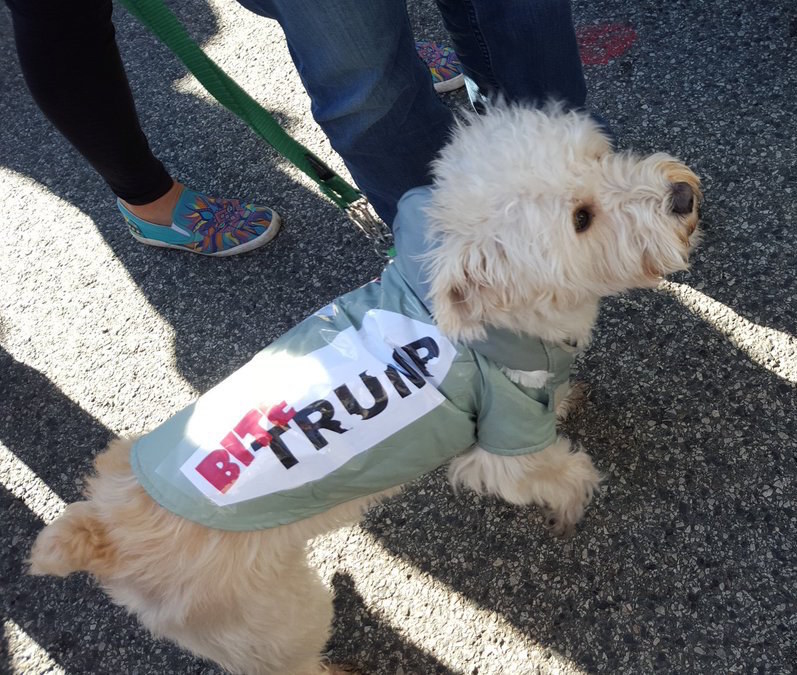 21.
This sad pup with a simple message.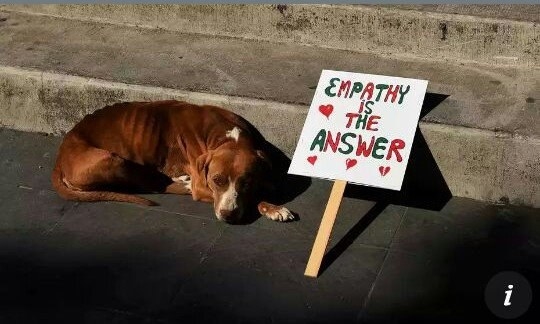 22.
This dog, who's very proud of her sign.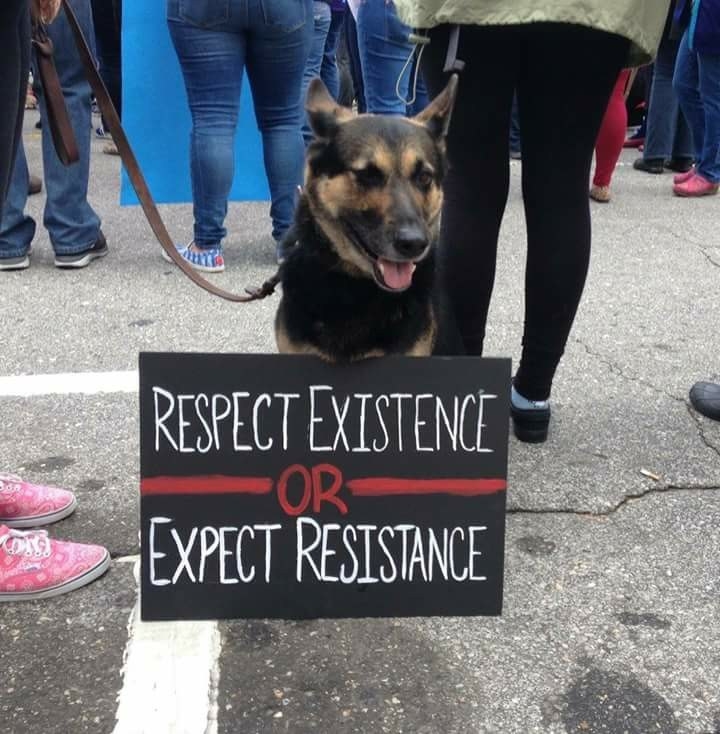 23.
This chilled out anti-fascist husky.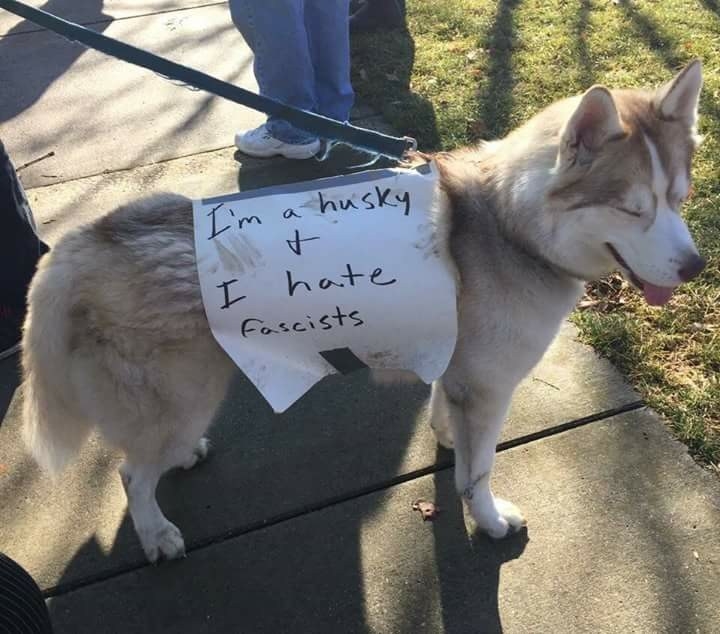 24.
This dog, who's delivering a sick burn.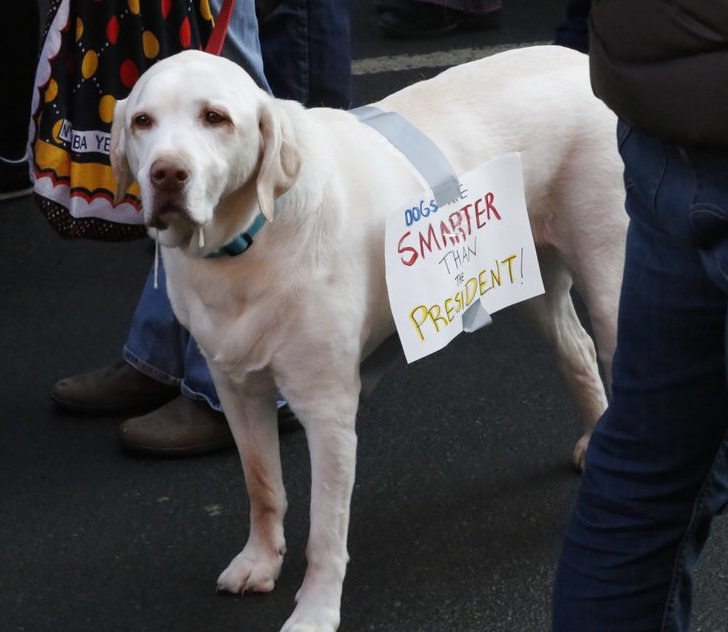 25.
This pissed-off pitbull, who is tired of mens' shit.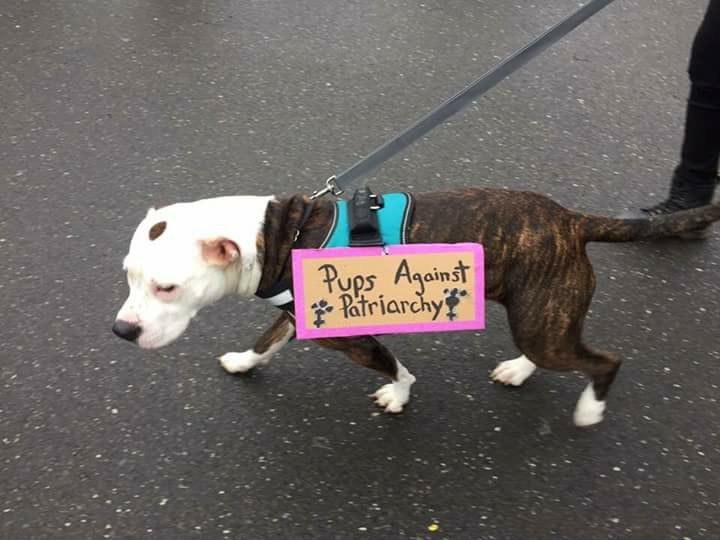 26.
This sleepy pup, who's having a little break from battling injustice, but he'll get right back to it soon.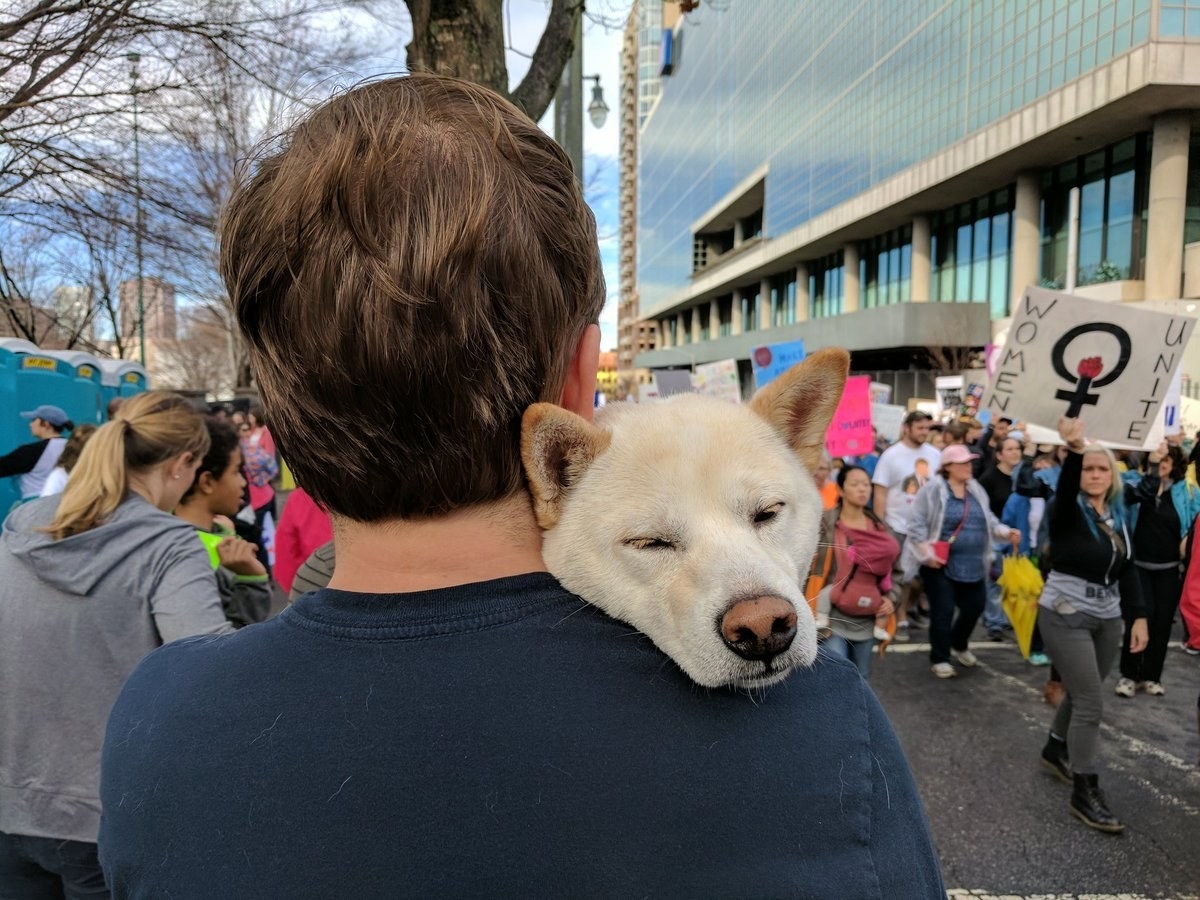 27.
This tiny dog who is clearly determined to change the world once he's allowed out of this jacket.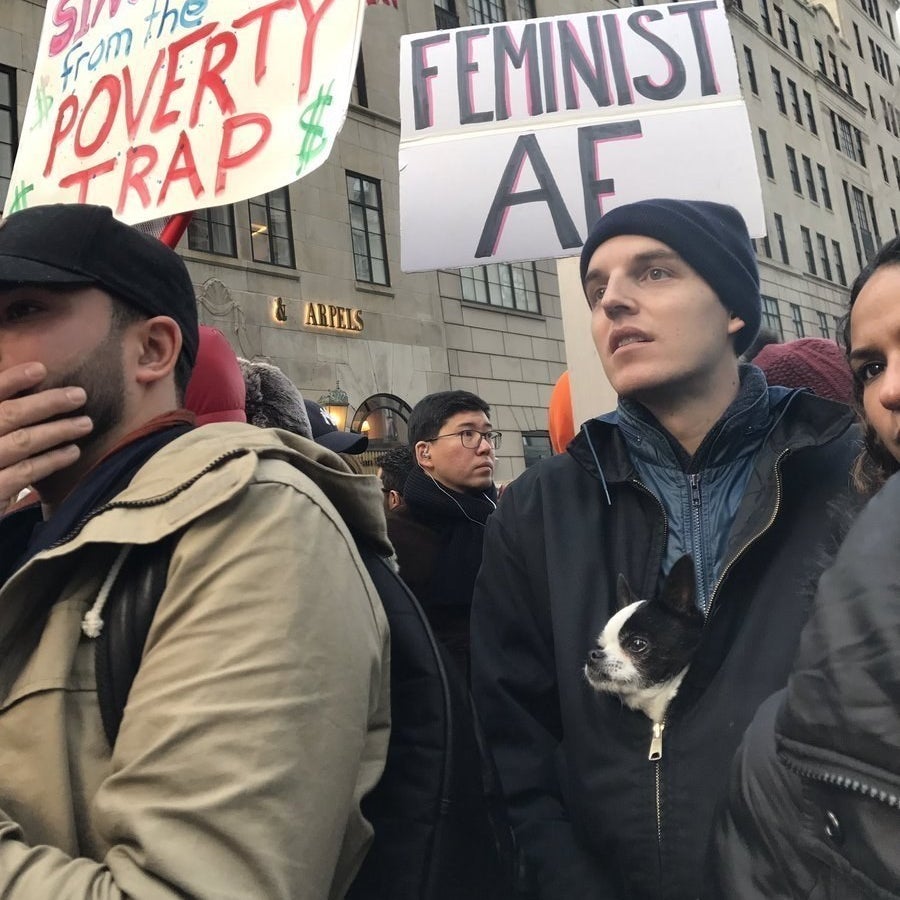 28.
And this fine chap, who knows that a "right to life" is also a right to not have somebody else's will imposed on your body, and that everyone deserves easy access to contraception and treatment for STIs.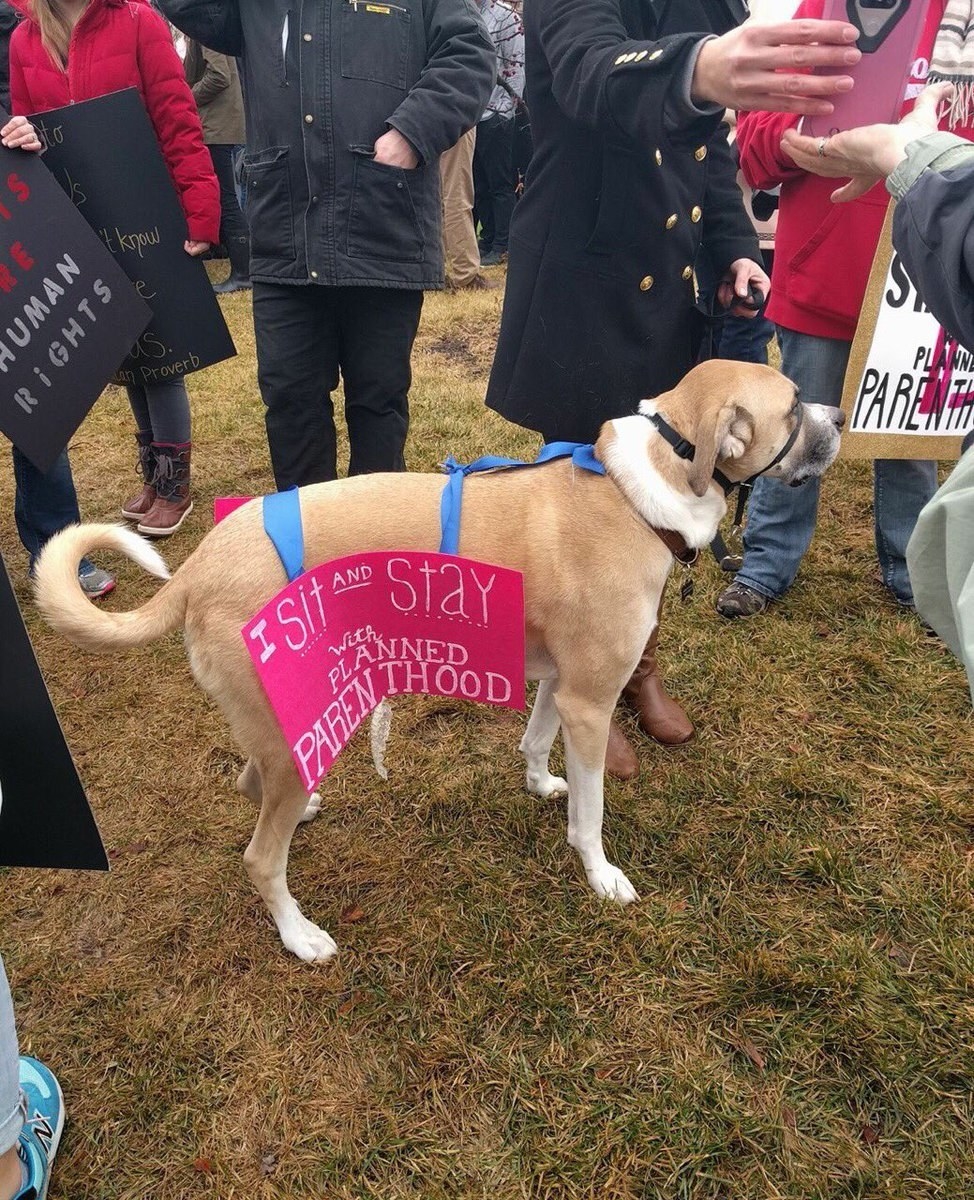 Love dogs? Sign up for our "Dog a Day" newsletter and we'll send you an adorable pup every day!
If you can't see the signup box above, just go here to sign up for BuzzFeed's "Dog a Day" newsletter!