US President Donald Trump is coming to London next month, and there could be a big surprise for him.
A surprise that's 6 metres in height, actually, in the form of an effigy of the president designed by a group of Brits, which they christened "Trump Baby".
They've smashed their target – almost doubling the £5,000 ($6,600) they aimed for.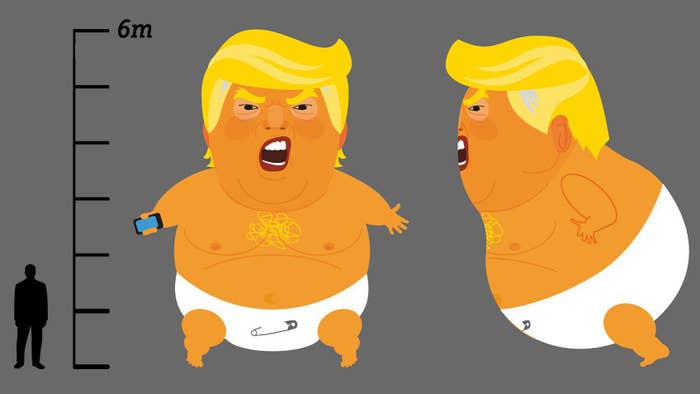 There's only one problem: The mayor of London has to give his go-ahead before Trump Baby can begin his epic voyage. And he's saying no.
So, the crowdfunders started a petition to prove Khan wrong.
If it flies, it will be seen by tens of thousands of people who are expected to march across London to Trafalgar Square in solidarity against the visit.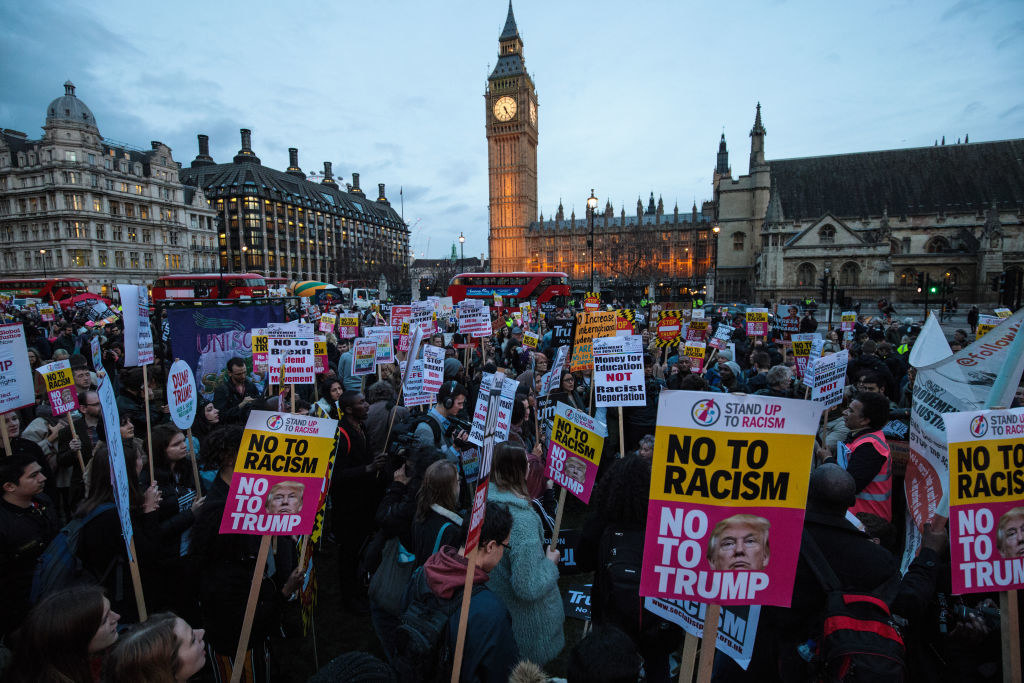 City Hall told BuzzFeed News that a decision on whether the balloon can fly "will be made in due course".
"A member of the Mayor's city operations team met with the creators of the blimp to discuss their proposal, and particularly the operational aspect of their application given we are aware that a number of large demonstrations are likely to take place at that time," a spokesperson said.
"The Mayor supports the right to peaceful protests and understands that this can take many different forms. His main priority is the safety of all Londoners and visitors to our city, so we are working in very close coordination with the Metropolitan Police and other key agencies to ensure all protests are carried out in a safe and secure way."
The fate of the Trump Baby blimp lies in the city's hands.