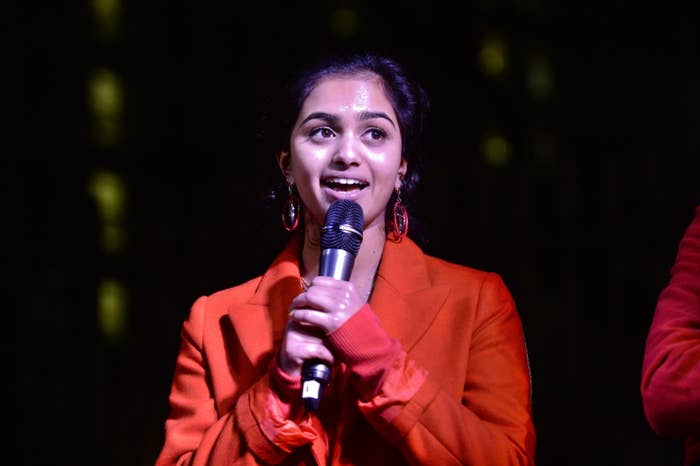 The teenager behind a leading period poverty campaign has welcomed the government's decision to offer free menstrual products in English secondary schools and colleges, but wants the products rolled out in primary schools too.
Amika George, the 19-year-old founder of #FreePeriods, told BuzzFeed News that while she was "thrilled" by chancellor Philip Hammond's announcement in Wednesday's spring statement, there is still further to go.
"This is testament to everyone who has campaigned to end period poverty in the last few years and before that," she said.

"I think it's amazing that the government has finally taken notice of period poverty in secondary schools and colleges, but we are still pushing for this to be ruled out to all children in full-time compulsory education," she added, noting that many girls, including herself, start their period before they go to secondary school.
Over 137,000 children in the UK have missed school because of period poverty, according to the UK branch of children's charity Plan International. One in ten girls in the UK can't afford to buy menstrual products.
In 2017, Labour MP Paula Sherriff told Parliament she had heard of "schoolgirls in Yorkshire and elsewhere have had to use toilet paper and even socks stuffed into their underwear because families can't afford sanitary protection due to poverty pay and welfare cuts".

According to Plan International UK's research, based on a survey of 1,000 girls and young women, the average age that girls started their periods was 12. The youngest age recorded was 10.
While a quarter of all respondents said they felt unprepared for the start of their period, that feeling was particularly prevalent among those who started menstruating in primary school.
Hammond announced the new scheme for secondary schools and colleges on Wednesday.
"In response to rising concern by head teachers that some girls are missing school attendance due to inability to afford sanitary products, I have decided to fund the provision of free sanitary products in secondary schools and colleges in England from the next school year," he said.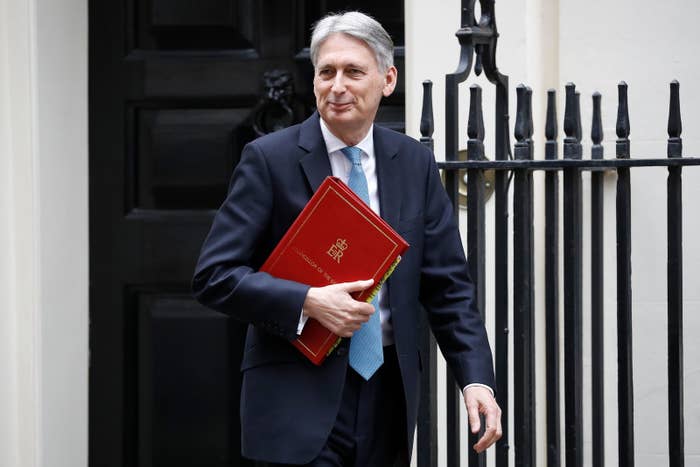 The statement prompted some reports that period products will be made available for free from September 2019, but in fact it will come into effect during the next school year, from early 2020.

It follows a Scottish scheme announced last year that requires all schools, colleges, and universities to provide free sanitary products.
The government says its initial focus in England is on ensuring successful rollout in secondary school and colleges, where it judges the need to be greatest, but that the Department for Education will look into options for supporting primary school children as it develops the scheme.
The size of the funding will be confirmed in the government's spending review later this year.

Plan International told BuzzFeed News that it also supports extending the scheme to primary schools.
"For some girls the challenge of period poverty will start in primary school and we would support extending the scheme to meet this important need," said Lucy Russell, the charity's head of girls' rights.
George founded #FreePeriods in April 2017, and has since been campaigning for free menstrual products in schools. Her petition to education secretary Damian Hinds for free menstrual products to be given to children on free school meals gained more than 270,000 signatures.
"It's taken this long for the government to respond. I really hope this makes a huge difference," she said.

"It's giving girls back their education which is something that so many people fought for in the past, so it's incredible to see that."