The government has refused to commit extra funding to tackle "period poverty" in schools – despite warnings that pupils are being forced to use toilet paper and even socks in their underwear.
Education secretary Justine Greening said it was up to schools to decide how they spent existing funds, and insisted that parents had a responsibility to make sure their children were complying with the law and not bunking off school.
BuzzFeed News reported earlier this year that girls from lower-income backgrounds are missing days of school because they can't afford sanitary products.

Greening's comments during equality questions in the House of Commons on Thursday were met with gasps from the Labour benches, and a cry of "absolute disgrace!" from the party's front bench.

Labour's shadow equalities minister Paula Sherriff had told Greening: "Schoolgirls in Yorkshire and elsewhere have had to use toilet paper and even socks stuffed into their underwear because families can't afford sanitary protection due to poverty pay and welfare cuts.
"Will the secretary of state consider matching our commitment to set aside funding to tackle period poverty, and ensure girls never miss out on their education just because they're having periods?"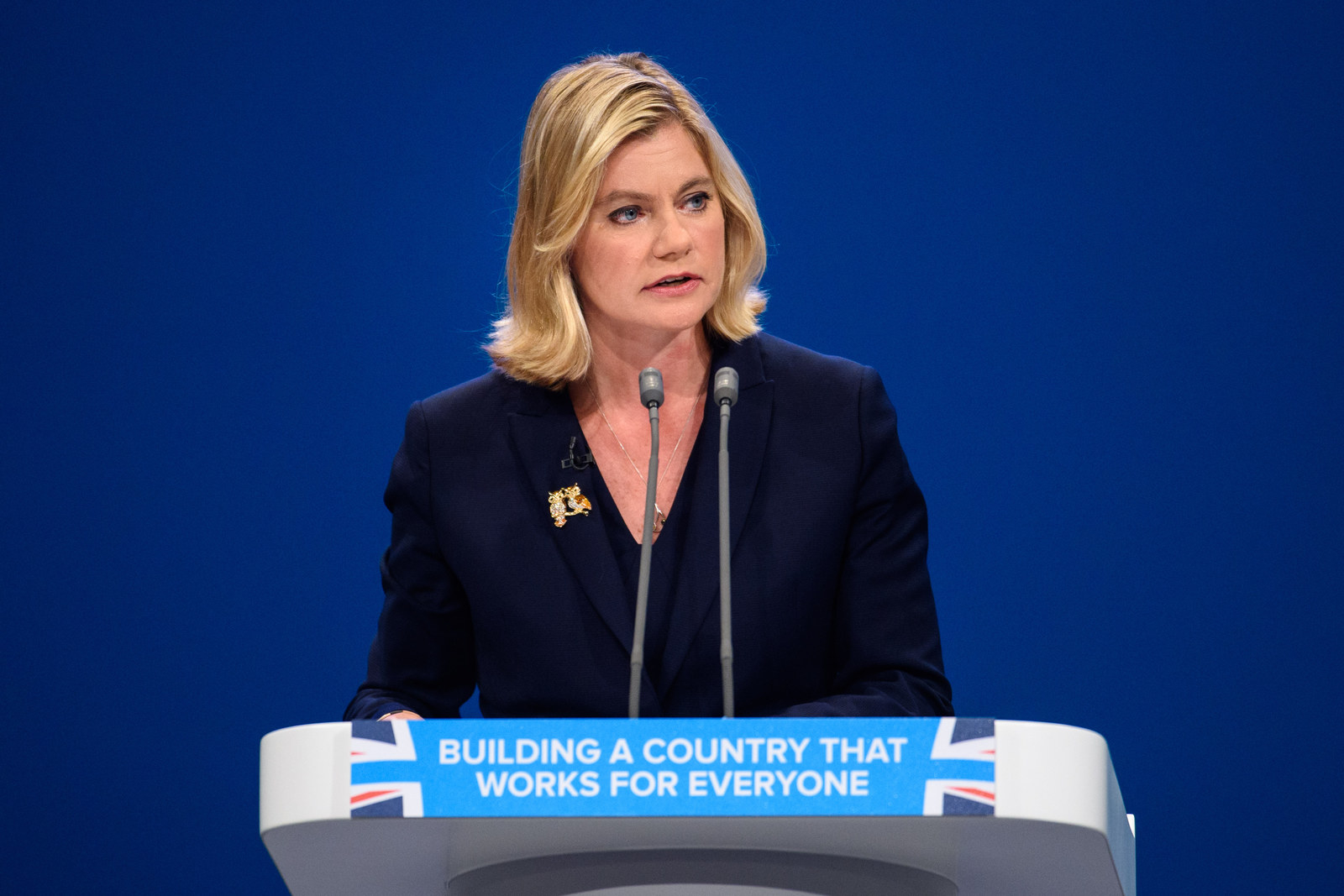 Greening replied: "Schools already have discretion over how they can use their funding. If they want to make sanitary products available to disadvantaged students then they are free to do so.

"And I think the whole house will recognise that this is an issue that goes far wider than the role of schools, it's also about making sure parents understand two things – one, the need to play their role in educating their own children but also separately the very clear-cut duty that parents have to make sure their children are attending school and complying with the law to do so."

Labour MPs were visibly angry at her response.
One 16-year-old pupil from Leeds who spoke to BuzzFeed News earlier this year said: "You don't want to be a burden on your parents and say, 'Hey mum, can you buy some pads,' because you feel like she has other priorities so it's not really something you want to go talk about."
Labour MP Catherine West stood up in the Commons to say that Greening's attitude was "harsh" and she should look again at providing extra funding.

"I think her approach is a little harsh in terms of schools having to stump up money for sanitary pads, firstly, and secondly, blaming parents – because periods are just one of those things, you can't blame parents for periods," she said.
Greening replied that it was important to "allow schools some discretion in how they want to deal with this". And she refused to back down, adding: "I have to say I don't agree actually, I do think parents have a responsibility to play their role in making sure children understand how they will approach adult life."
After the debate, Sherriff – who has spearheaded a campaign to end what has become known as period poverty – told BuzzFeed News she was "very disappointed" in Greening's response. "She appeared to miss the whole point, that some parents just cannot afford to buy sanitary products and schools are already at breaking point," she said.
"Her uncaring response proved that this government simply don't care about the indignity of those experiencing period poverty."