1.

Thinkstock

2.

Twitter

3.

Statistically, a cuddly pet is more likely to eat you after you die than a snake or lizard.

Thinkstock

4.

Thinkstock

5.

Thinkstock

6.

Thinkstock

7.

Do you believe deep down that should you be eaten by cats you will be resurrected like Michelle Pfeiffer in Batman Returns and get to wear this outfit?

PolyGram Filmed Entertainment

8.

Thinkstock
Will Your Cat Eat You When You Die?
You got:

You think too much about being eaten by cats
You worry so much we can't even figure out if you even have a cat. SOMEONE will eat you when you die, but it might not be your cat. You are right to worry, everyone is completely out to get you.
You got:

Your cat probably won't eat you
Your cat is far too loyal to eat your dead face. Your cat will sleep beside you until you wake up and future generations will make a statue of your cat some day. He will get a Wikipedia entry and you will be a small footnote in it.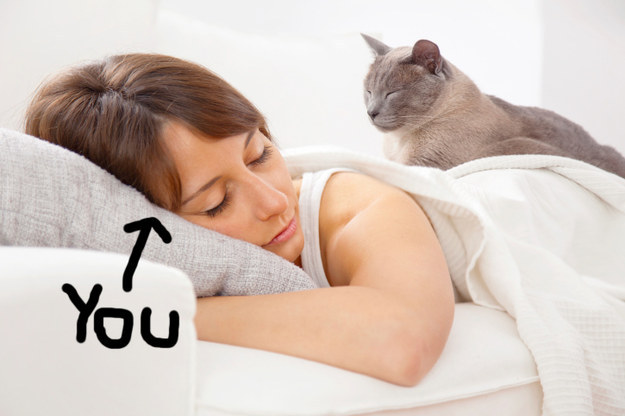 You got:

Your cat will nibble you, a bit
You're realistic and know your cat will nibble your dead fingers in half-hearted way. He's only doing it to ward off starvation and never would have done it if you'd remembered to fill up his bowl of biscuits before you rudely went and died.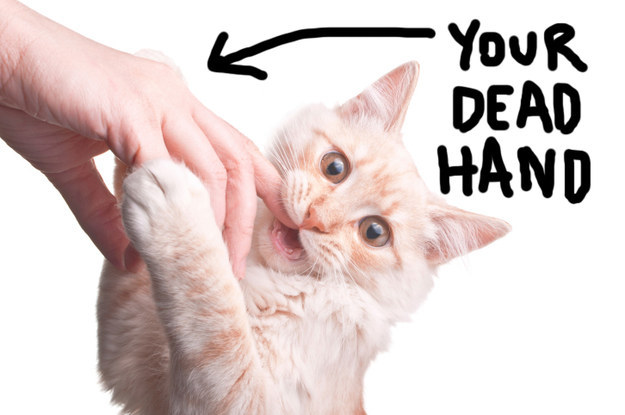 You got:

Your cat will eat you, face first
It will munch on your happy deluded face when you pass out on the kitchen floor. But you will have a devoted and loving relationship until that moment when you become a dinner considerably less good than the one your cat ate earlier.