21 Morbidly Fascinating Things From Scotland Yard's Hidden Museum Of Crime
Death masks, acid baths, and letters from Jack the Ripper. The Metropolitan police's hidden museum of crime opens to the public this October.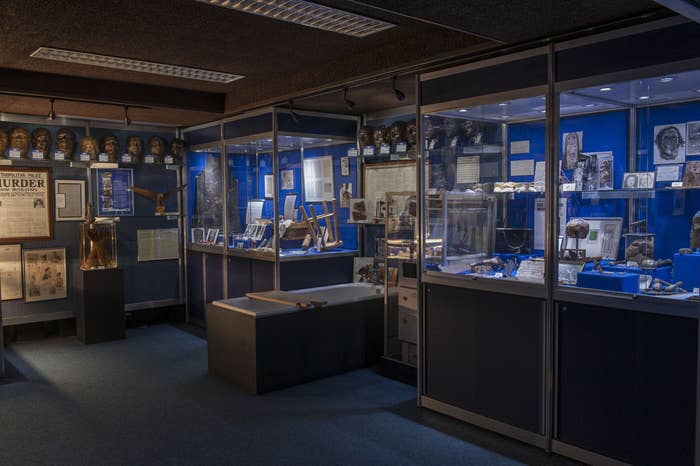 1.
This is a "murder bag" – a forensics kit used by detectives attending crime scenes.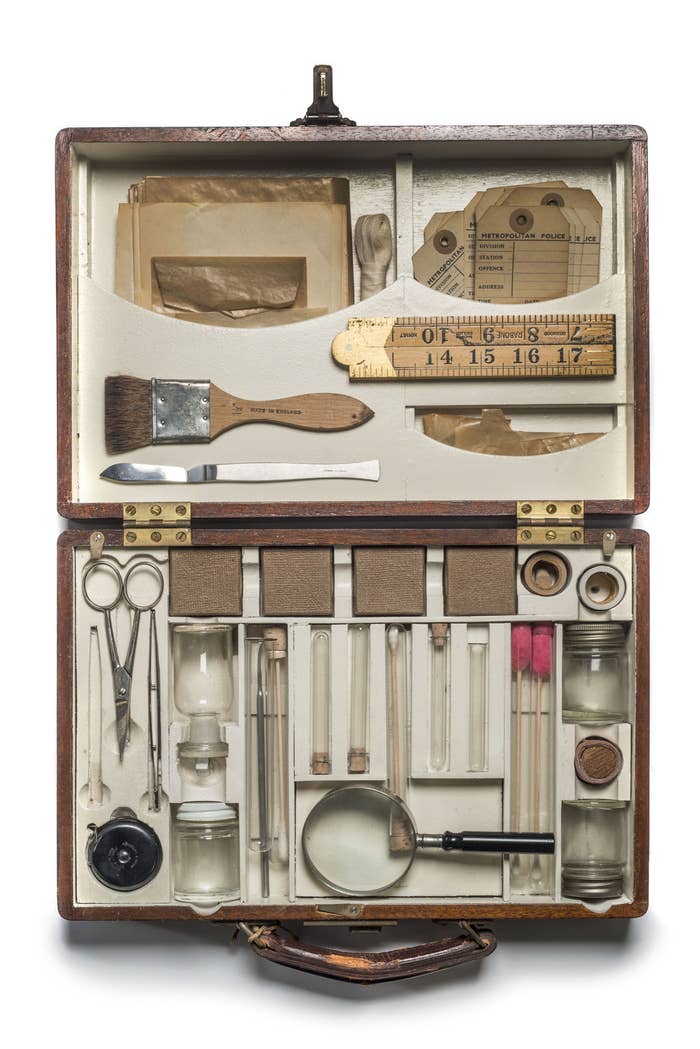 2.
And these are the ropes that hanged London's most notorious criminals.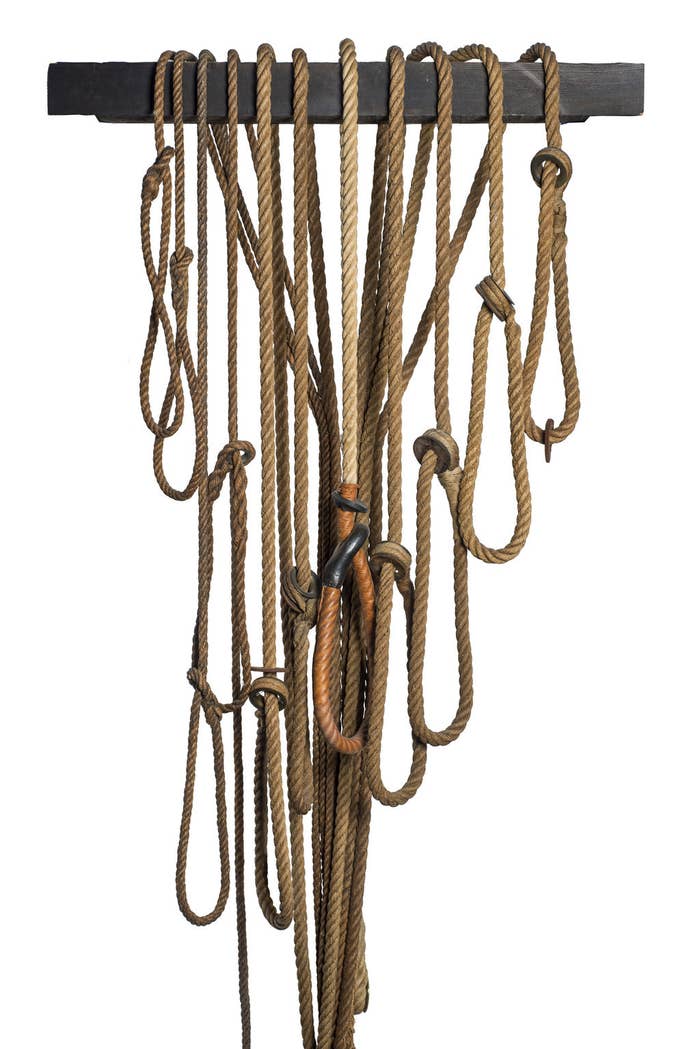 3.
But it's not as grisly as you think it's going to be. Sure, there are death masks, such as this one of Daniel Good.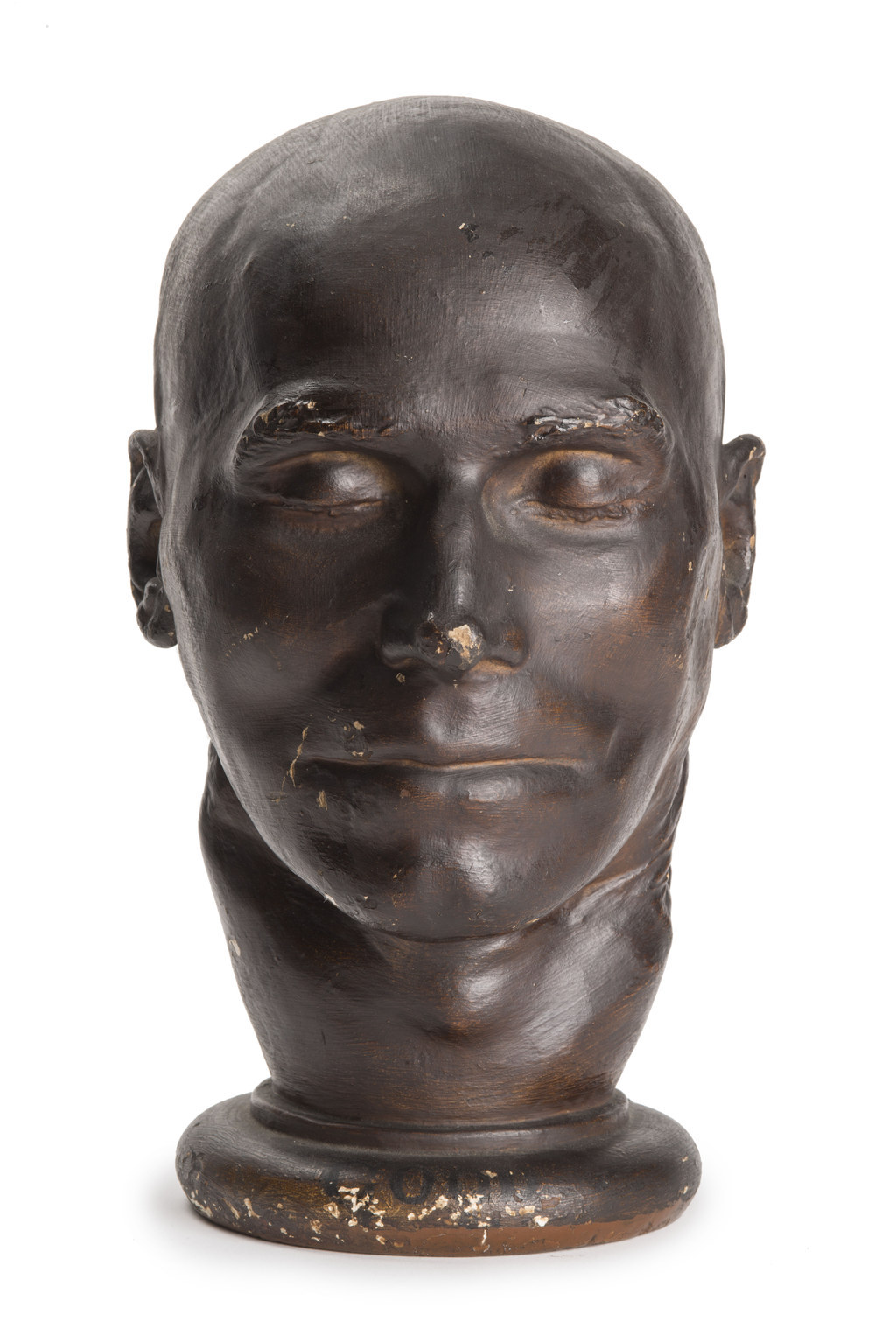 4.
And this one of Robert Marley, who bludgeoned the owner of a jewellery shop to death and was hanged for his crime in 1856. 5.
And yes, these may be the rubber gloves of John Haigh, who dissolved his victims in acid baths in the 1940s.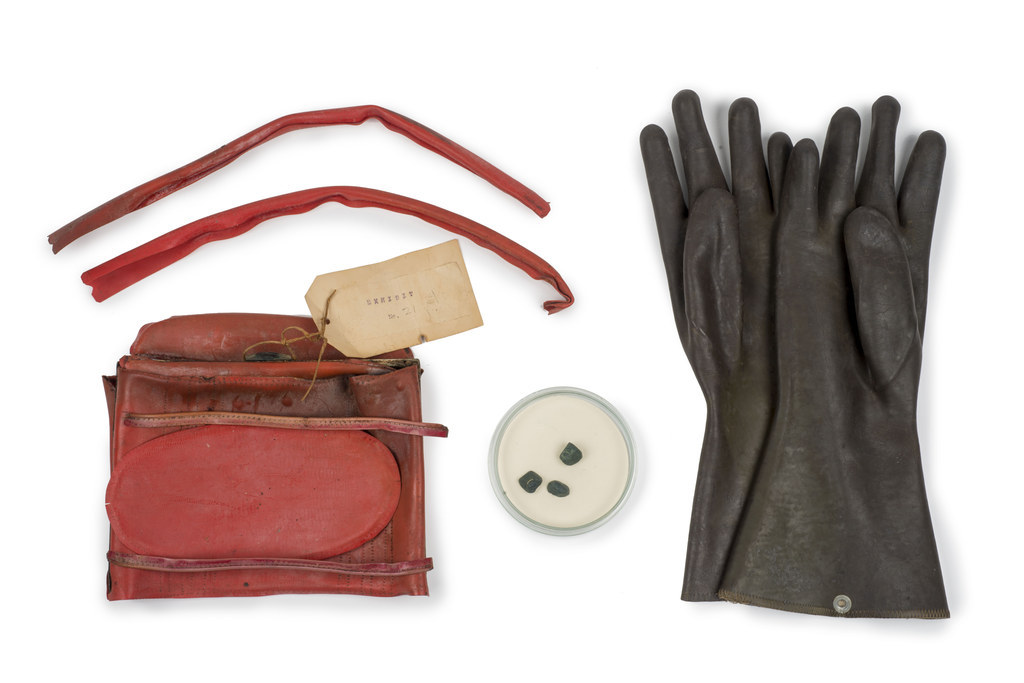 6.
But it's not all gruesome. This is a poster issued by the Metropolitan police in 1888, an appeal for information about Jack the Ripper.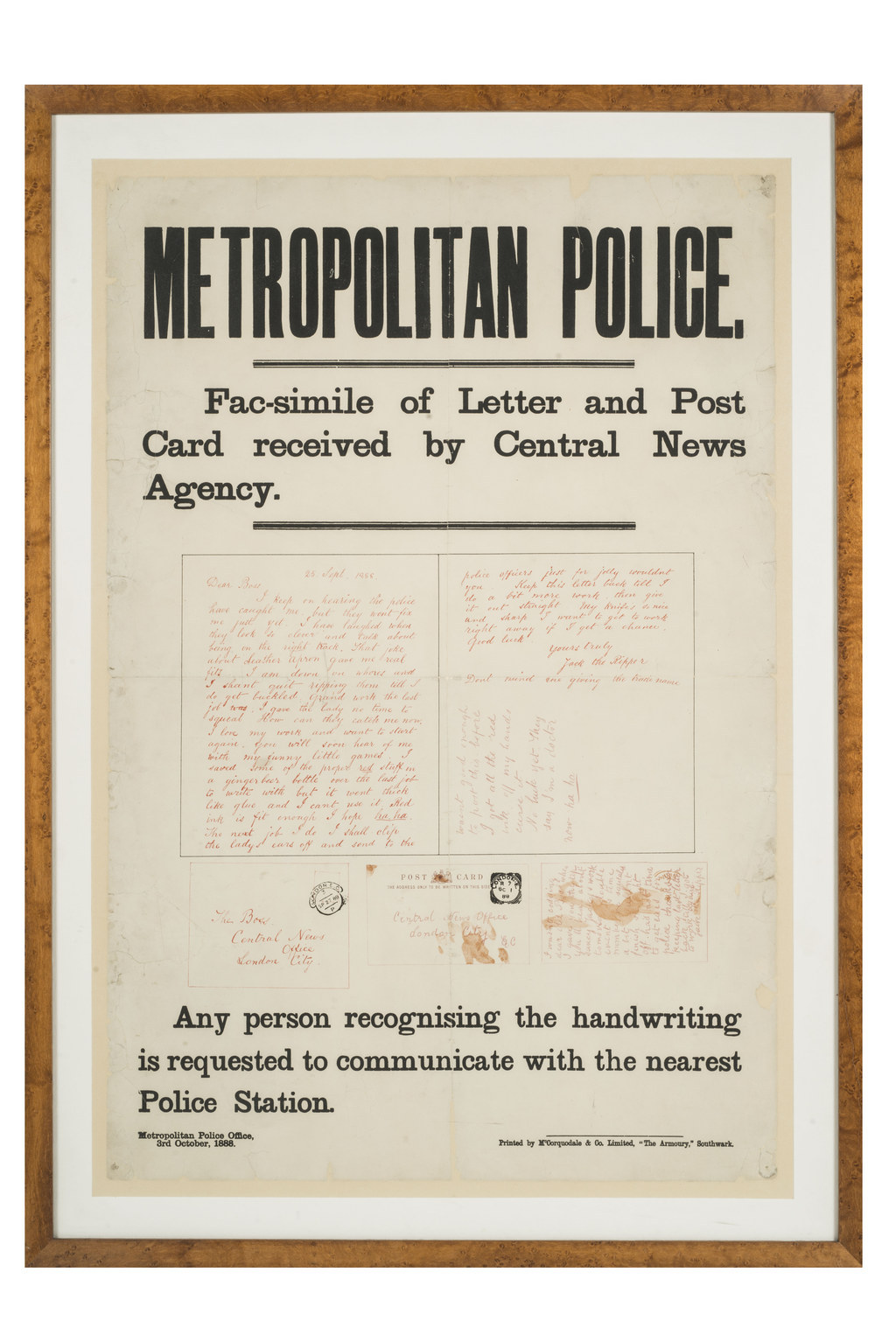 7.
This button and badge belonged to a man who might not have committed the crime he was jailed for in 1918 after all.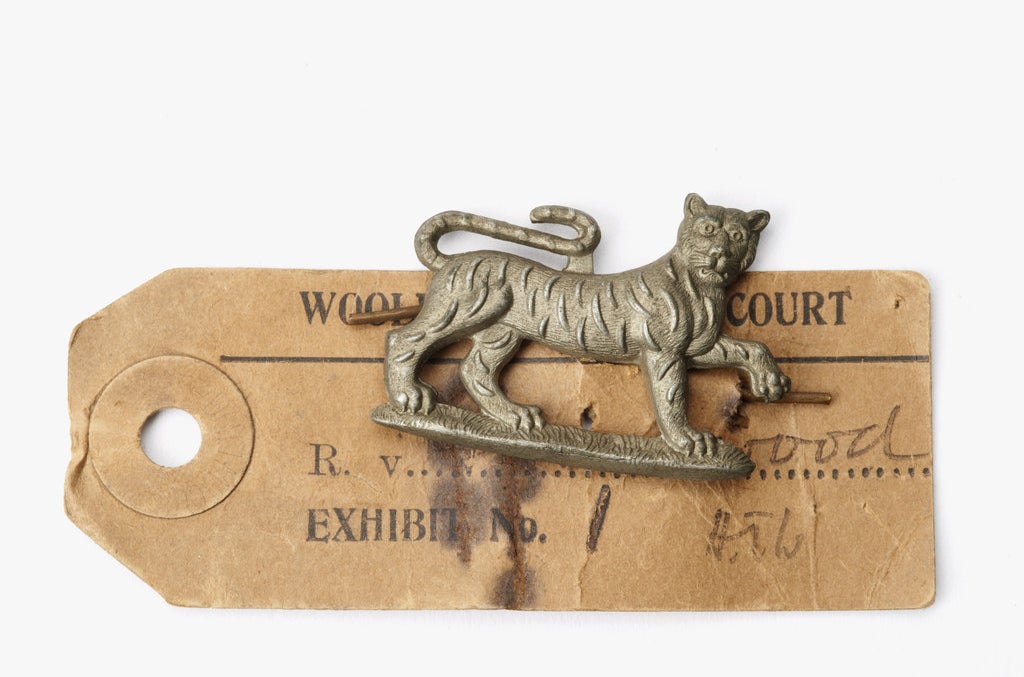 He was released after his 15-year sentence for the rape and murder of Nellie Trew, but always proclaimed his innocence despite his button and badge having been found at the crime scene.
8.
Ronnie and Reggie Kray never used this syringe and poison to kill a witness at the Old Bailey in 1968.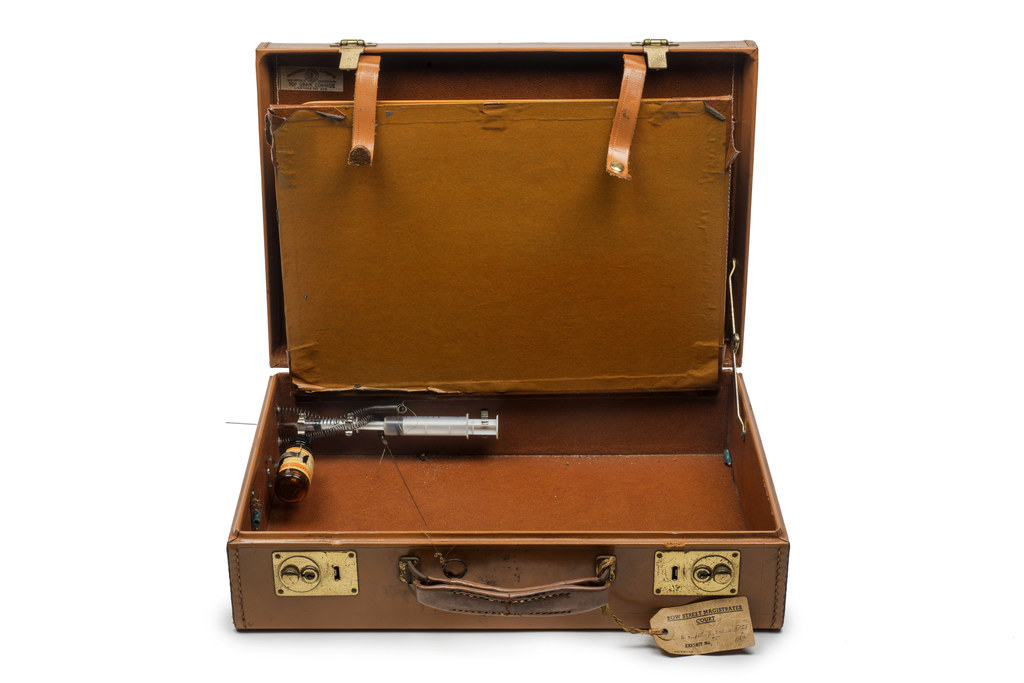 9.
These old cans were only used to smuggle drugs.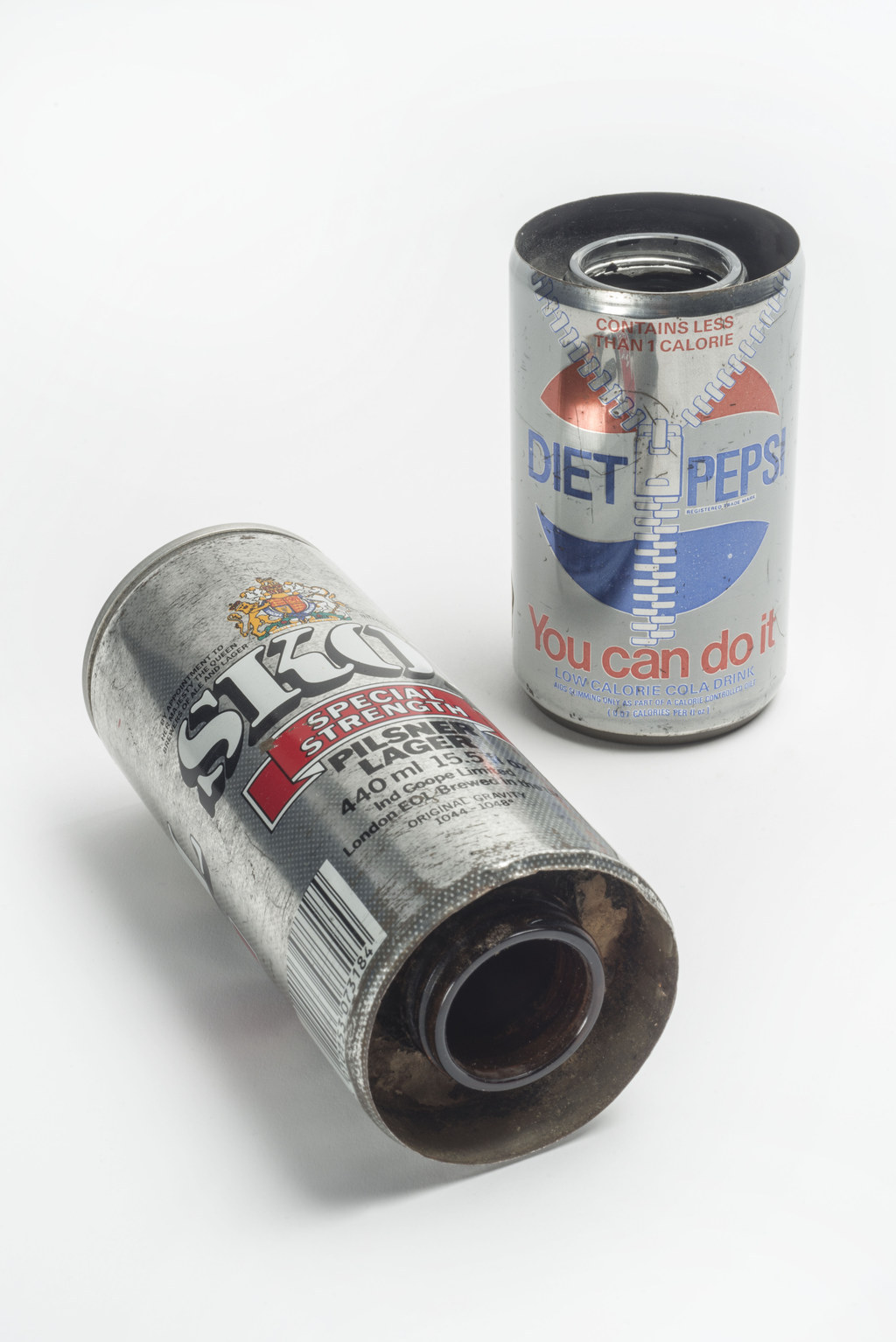 10.
And this is shrapnel from a Fenian bomb that never exploded in Paddington Station, 1884.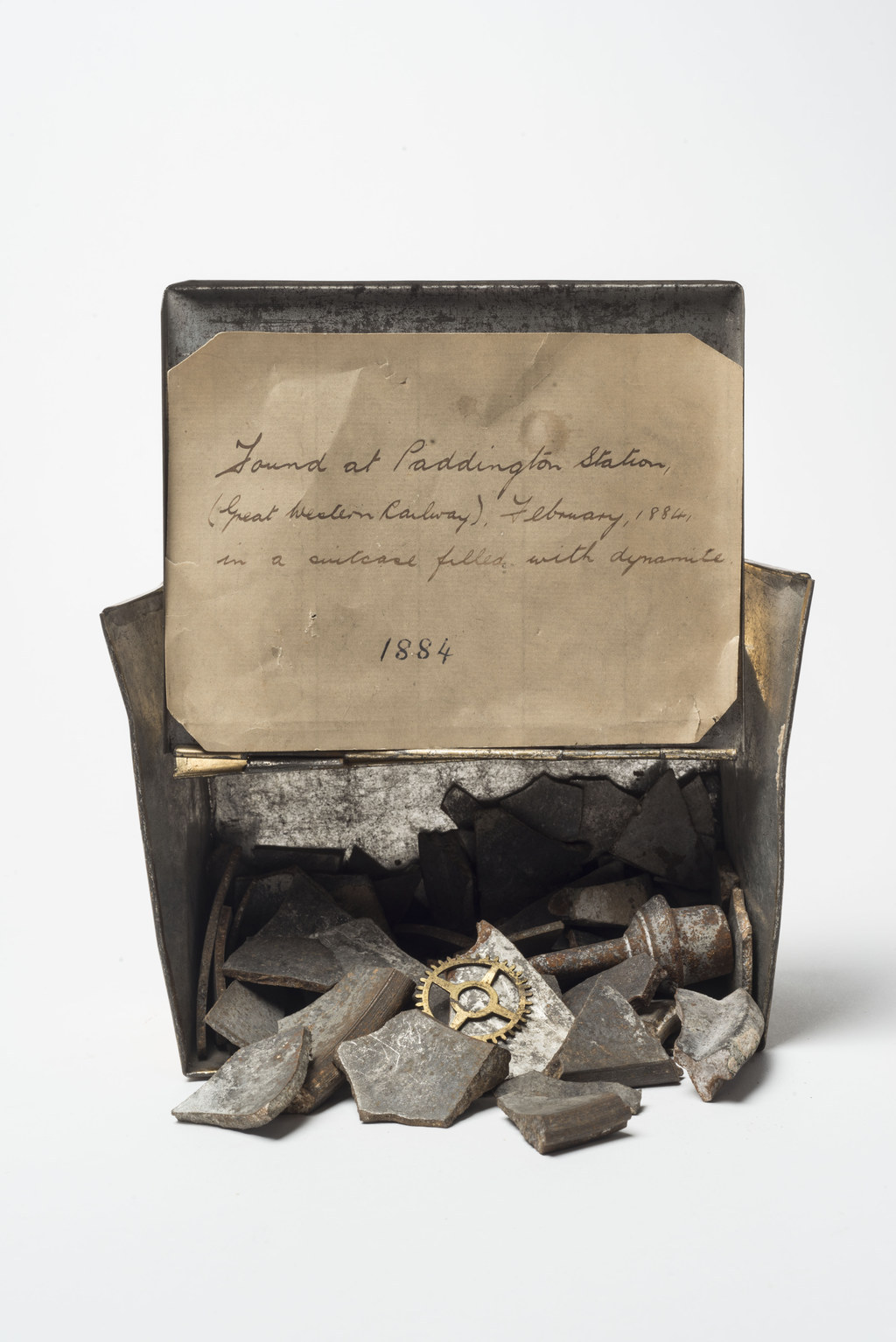 11.
The collection focuses on the weird humanness we forget about when we're reading about crimes.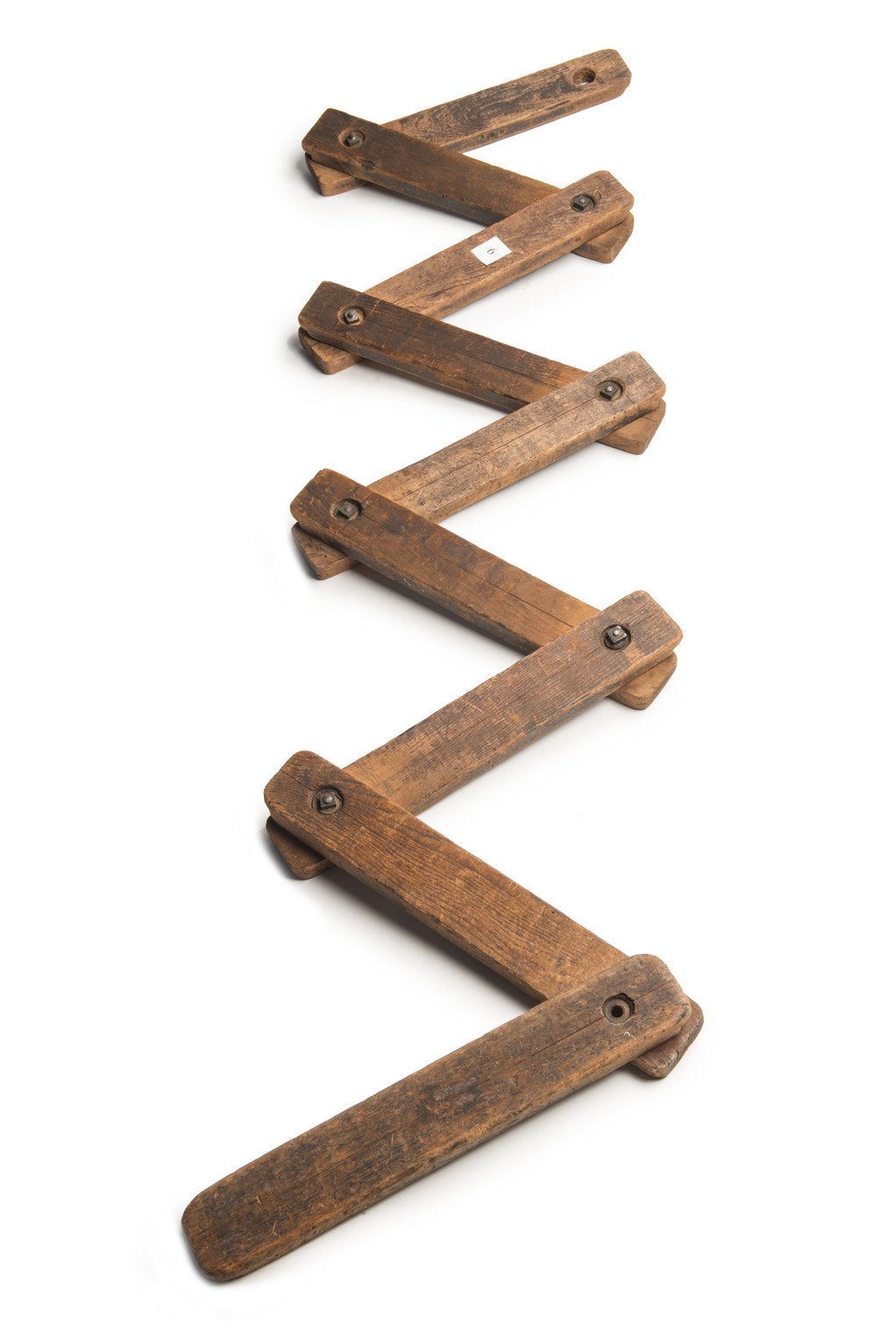 Alongside cat burglar Charles Peace's fold-up ladder for breaking and entering, there's his violin. He was both a talented musician and a criminal, and was executed for killing a police officer in a burglary gone wrong in 1878.
12.
The medical implements and drugs used in backstreet abortions show us what women had to go through prior to the procedure's legalisation in 1967.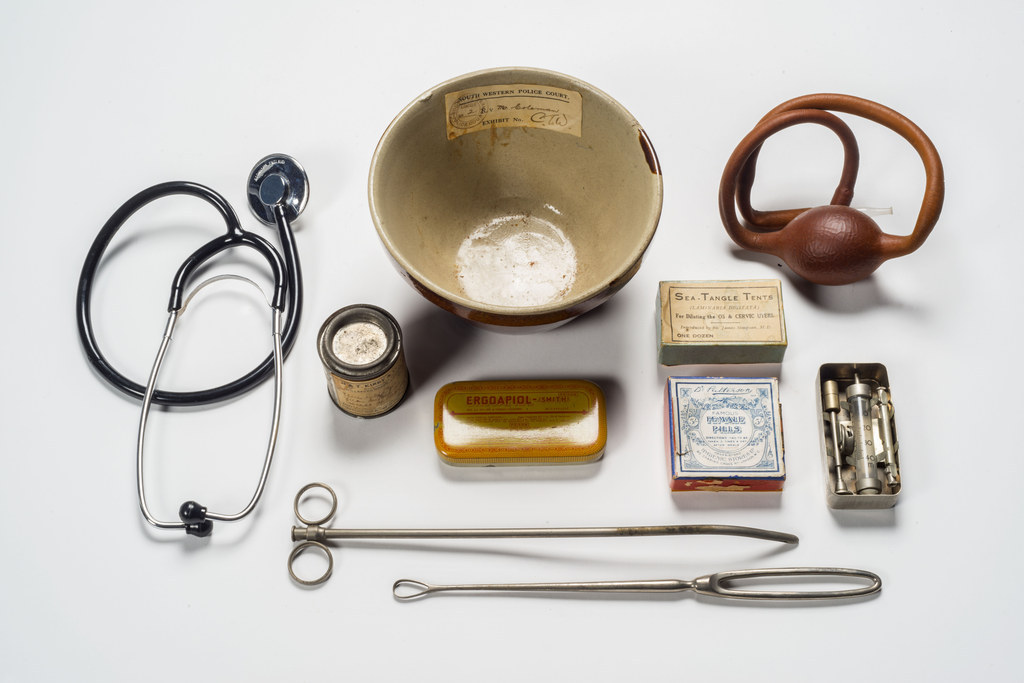 13.
We learn that balaclavas were infinitely more stylish in 1975.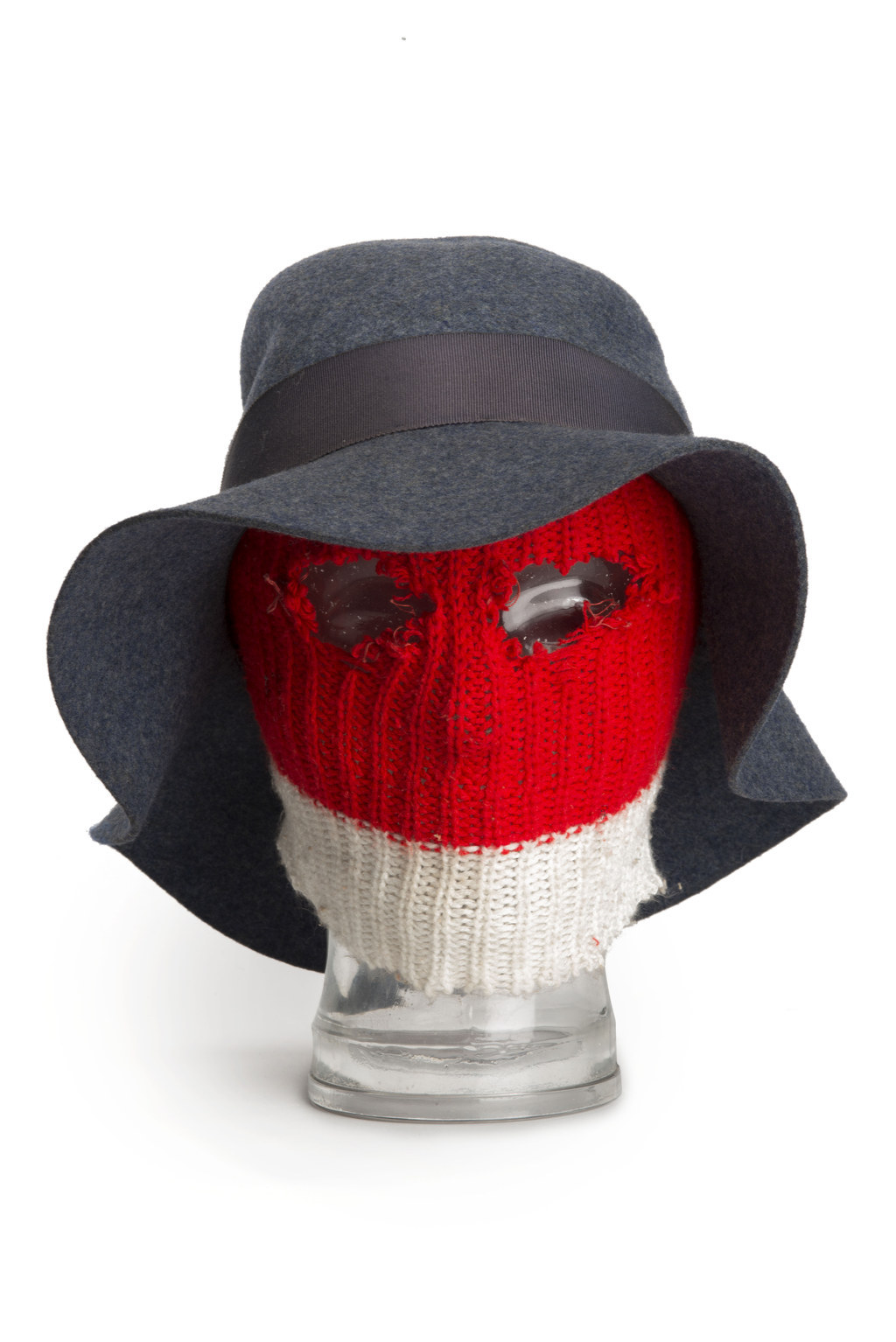 14.
And that even a tin of talcum powder can be used in espionage.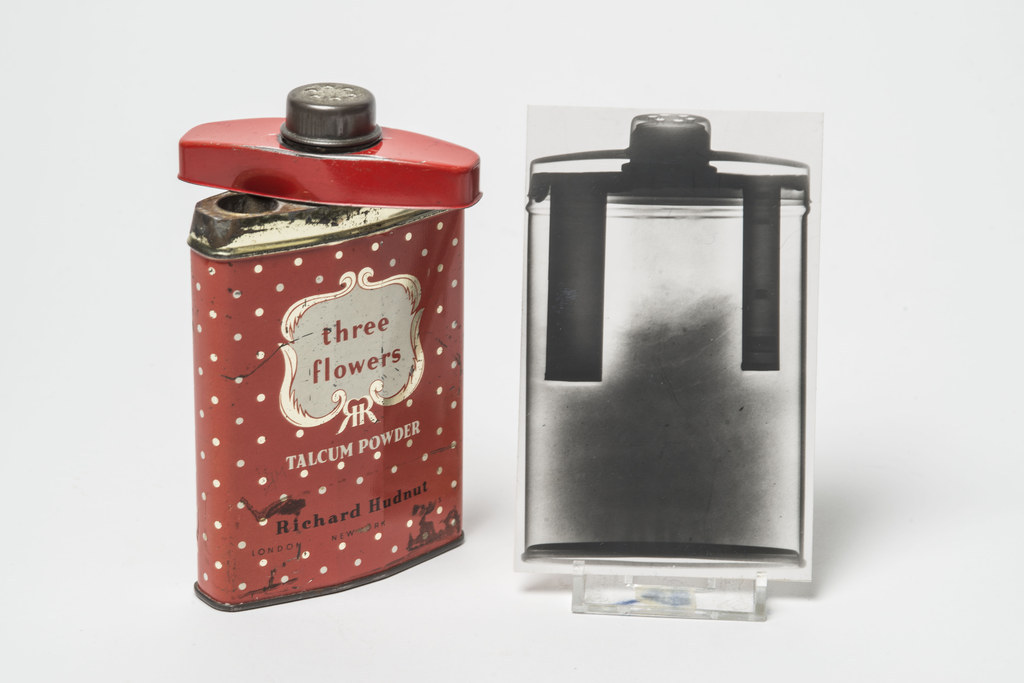 15.
Stockings can be fashioned into facemasks like this, at a push.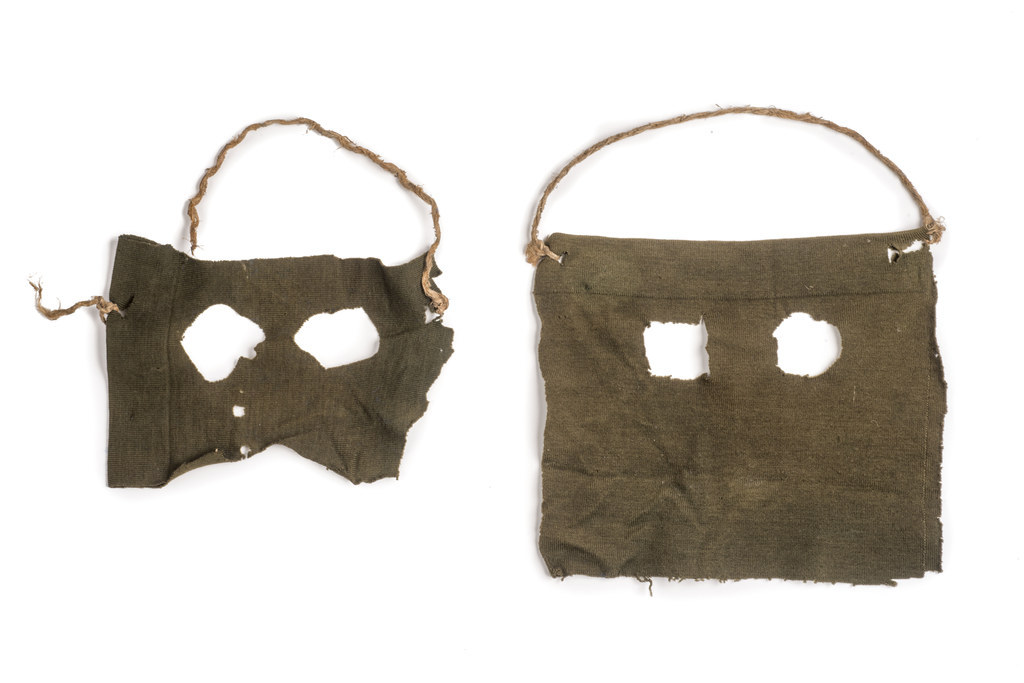 16.
We find out that renowned train robber Ronnie Biggs and his gang drank both Veuve Clicquot and Blue Nun.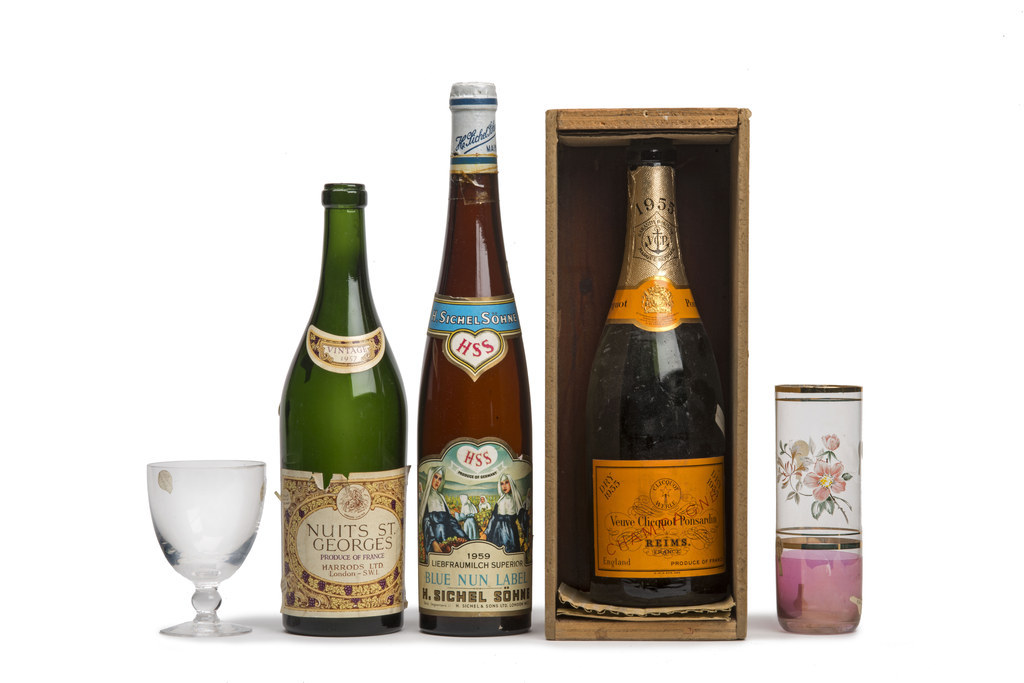 17.
Also found in Biggs' hideout at Leatherslade Farm, 1963: these.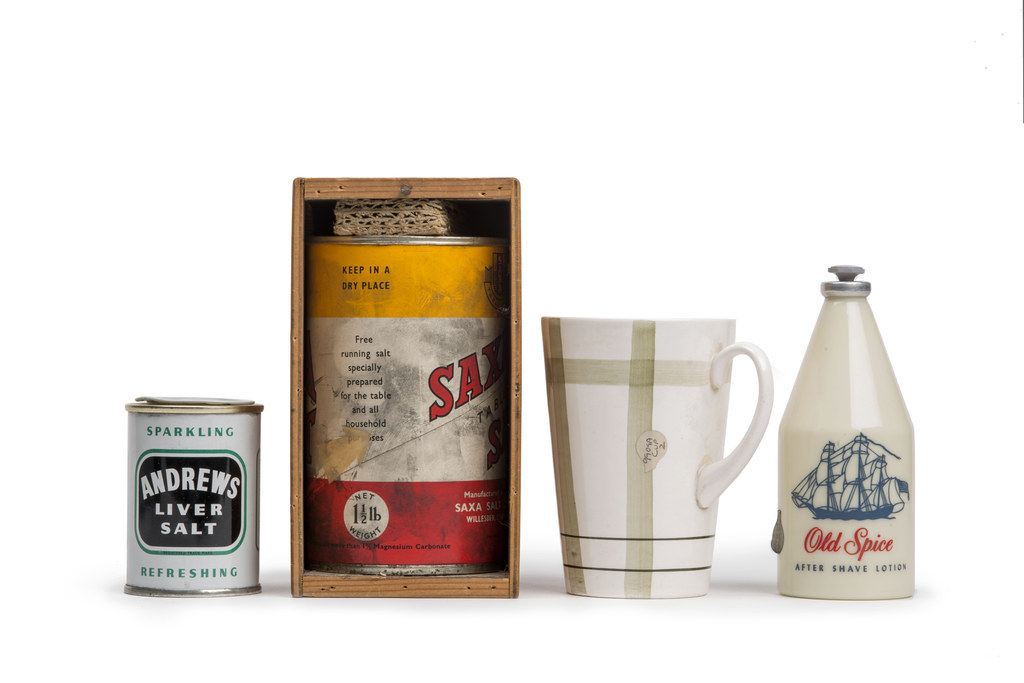 18.
We learn that counterfeiters bothered to counterfeit 2p coins in 1979.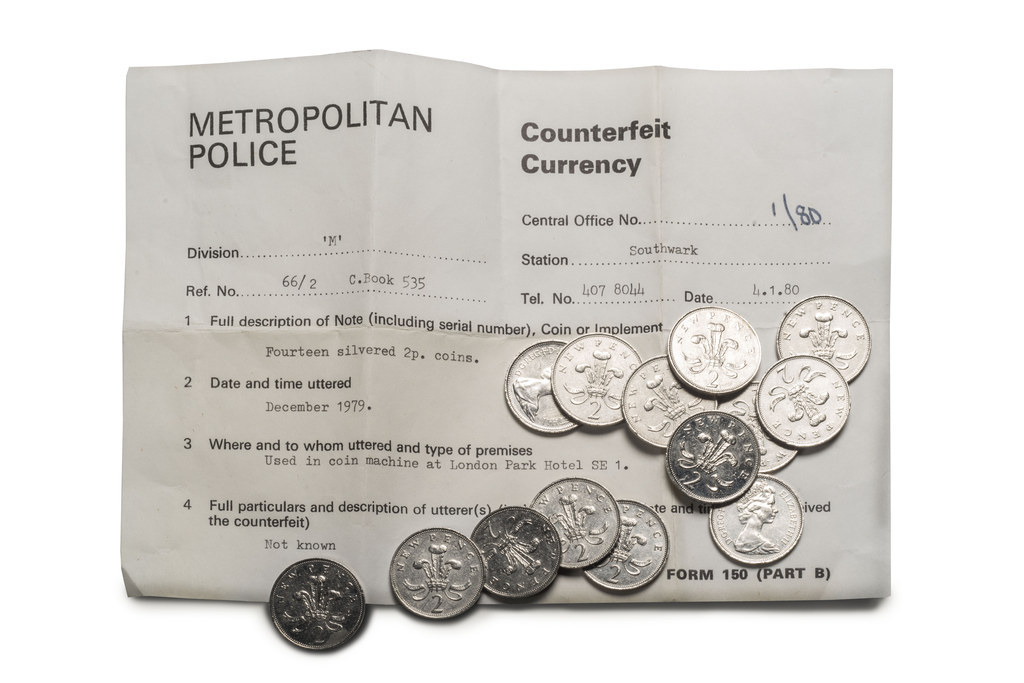 19.
And that they used regular pots and pans to do it.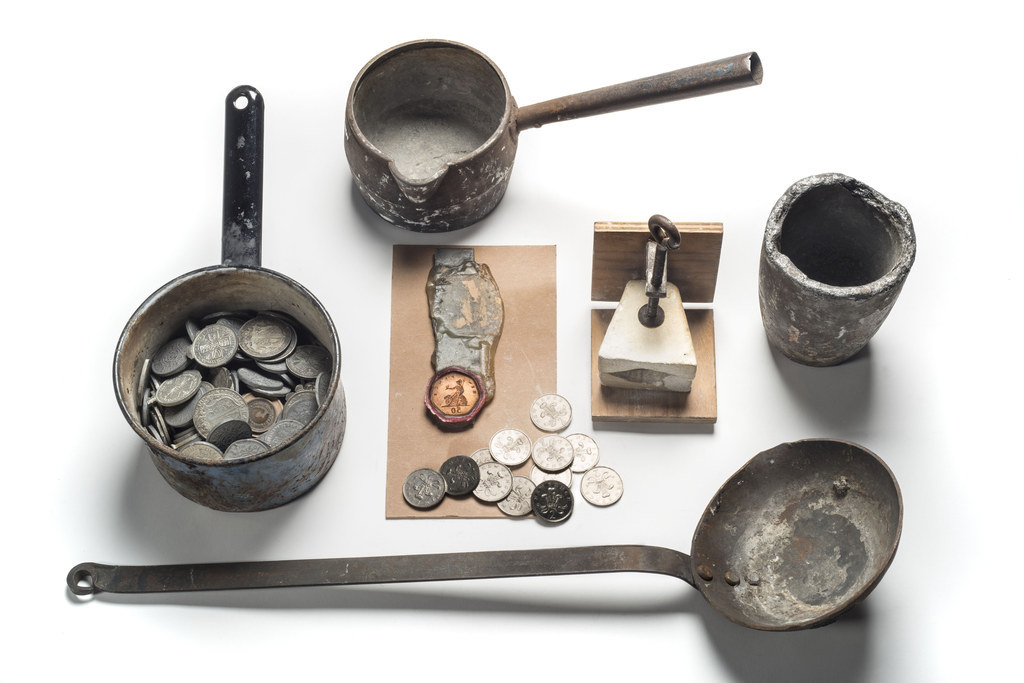 20.
We learn that a woman called Annie Parker was arrested over 400 times for alcohol-related offences, but was also good at embroidery.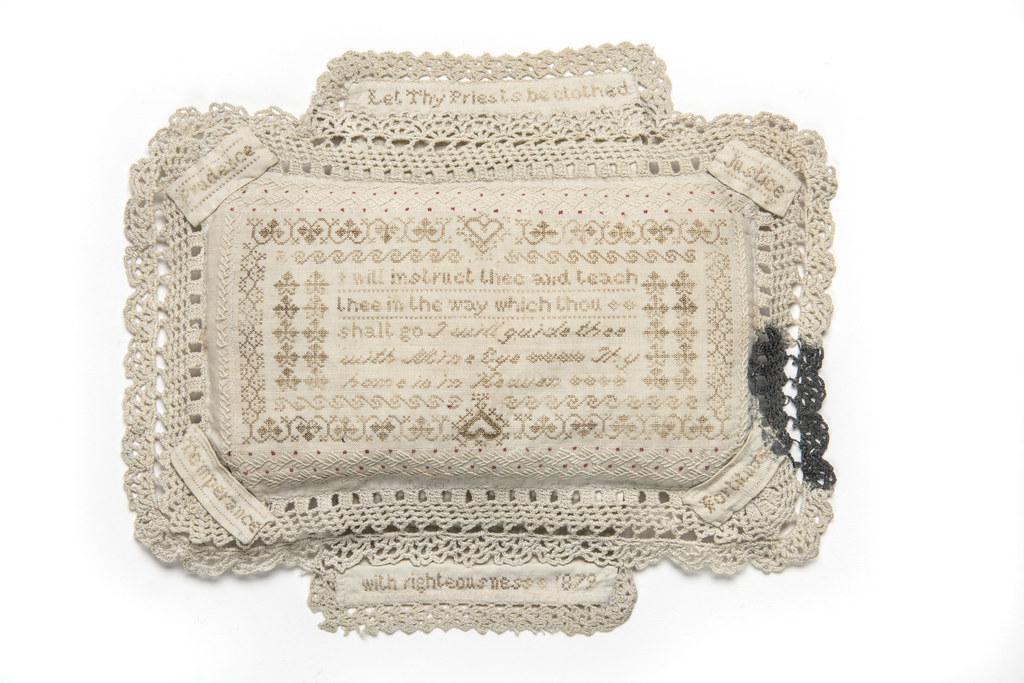 21.
And finally, we discover that even if you burn the shit out of your laptop, you may still be able to recover 96% of its data.