Sick refugees who were brought to Australia for medical help have instead been detained in an inner-city hotel for months on end, in some cases not getting the treatment they need.
BuzzFeed News reported on Friday that more than 80 sick refugees are being held at an inner-city hotel in Brisbane, some for more than a year.
Speaking by phone from detention in the Kangaroo Point Central Hotel & Apartments, Pazir (a pseudonym) told BuzzFeed News that although the men had been brought to Australia for medical treatment, the hotel was making them feel worse. "It's eating our bodies and our minds," he said.
Pazir and his fellow detainees spent over half a decade in offshore detention after seeking asylum in Australia by boat, which under a hardline policy disqualifies them from resettlement in Australia. The men in the hotel were brought to Australia after developing health conditions that could not be treated in detention on Nauru or in Papua New Guinea — many under the now-repealed medevac law.
Pazir said he was brought to Australia from PNG for treatment for a chronic foot injury. In the five months he has spent in Australia, he has seen a doctor only once about his foot, who Pazir says would not perform surgery, but instead gave him special shoes. Four months later, Pazir said, he does not have the shoes.
The hotel is also exacerbating his mental health problems. "For two days I didn't eat anything because I couldn't because of stress and I didn't get hungry," he said.
The long spell in the hotel was "too much for us", he said. "Day by day, stuck in one room, 19 hours in a room, and then maybe four or five hours outside of the room," he described.
Another man, Hasrava (a pseudonym), who spent six years in PNG and has been detained in the hotel for over six months, said it was "traumatising" to be repeatedly pat searched whenever he wants to use the gym at the Brisbane Immigration Transit Accommodation (BITA) detention centre. He was transferred to Australia because he was having panic attacks and experiencing palpitations, stress, anxiety and sleeplessness.
He is also stressed by the frequent head counts in the hotel. "They count three times a day in the rooms, they check us and in the middle of the night they wake us up just for counting," he told BuzzFeed News.
Another man told BuzzFeed News he was forced to organise his own counselling by telephone, after he spent months in the hotel without the treatment he knew helped him. He has been unable to have any in-person counselling in the five months since he was transferred from PNG under medevac law.
Other men in Kangaroo Point Central and Melbourne's Mantra Bell City hotel have also complained they have not received the medical treatment they need.
Centre Alliance senator Stirling Griff described the situation as "beyond belief", saying the mens' continued detention inflicts mental anguish, and is a drain on taxpayers.
"These are real people who have real needs and a desire to make a new life for themselves and their families and contribute to our multicultural society," he said. "If these people are found to be of no security risk to the community — which must be the case given where they now reside — they should be released into the community until their status is resolved."
Greens immigration spokesperson and senator Nick McKim called for the men to be released from detention and given proper healthcare.
"These hotels in Brisbane and in Melbourne are not appropriate places to keep people, particularly given these men have suffered so profoundly for seven years now," he told BuzzFeed News. "They should be properly supported in our community while they're getting the medical treatment that they need.
"There is no reason for these men to continue to be locked up unless there is an adverse security issue, and there's been no indication from the government that this is the case."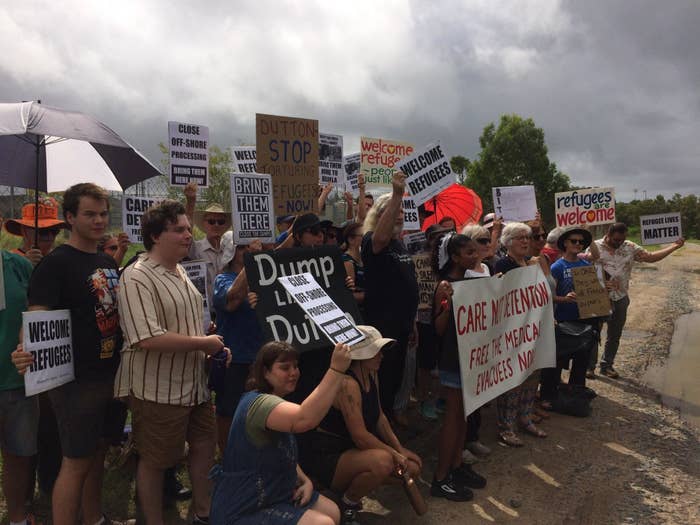 Pazir fears being moved to BITA, where the high fences remind him of detention on Christmas Island and Manus Island. Instead, he hopes for release into community detention, where he would be largely free to come and go from a residence, while still technically being in detention.

But that requires personal intervention from a government minister. When he first arrived at the hotel in September, he was told the minister's decision would take 1-3 months. "But it's five months gone, no answer, nothing," he said.
Suresh Sundram, a professor of psychiatry at Monash University who has worked with refugees and asylum seekers for over a decade, told BuzzFeed News that it seemed "really quite unnecessary" for the men who had been transferred to Australia to be detained, as they have had extensive security and health clearances.
"Certainly from a health perspective, community detention would be the best setting for these individuals," he said.
Sundram said that the very difficult circumstances of indefinite offshore detention had left many men suffering from serious mental health issues, particularly major depression and post-traumatic stress disorder. While medication, psychotherapy and similar treatments are necessary for treatment, social factors — such as a safe environment — are also important, he said.
"If people are then re-exposed to those sorts of stresses, which have contributed to the onset of the development of their illness, then they're at a high risk of relapse," he said. "So re-detaining people within an environment, irrespective of how good that environment is, can potentially serve as a trigger."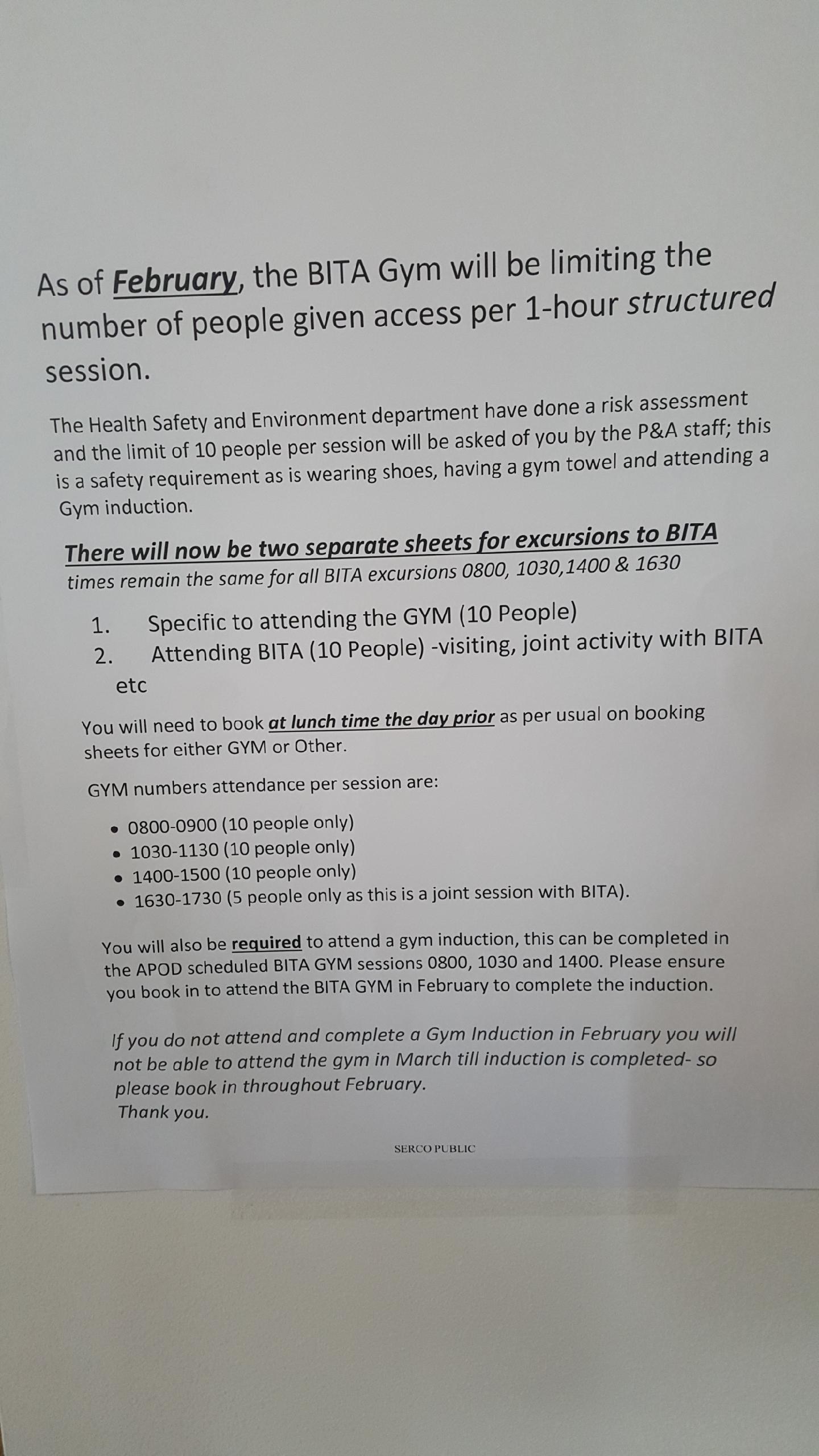 The men in Kangaroo Point have limited opportunities to go outside. There is a small fenced-off outdoor area where they can smoke, but otherwise they must book in visits to the BITA 20 minutes away. There, they can use the gym for one hour, or play sport.

According to several men inside the hotel, those visits were cancelled suddenly on Saturday afternoon, as the Queensland Refugee Action Collective protested against indefinite detention outside BITA and a television news crew was seen outside the hotel.
There are already caps on the number of people who can sign up for those visits each day, and a sign recently appeared in the hotel's activities room to say those numbers would soon be reduced.
Pazir also complained of the lack of privacy in the hotel. He said guards enter the unlocked rooms frequently, including in the middle of the night, and constantly check that the windows and doors are still locked.
"They don't care if you are wearing clothes or not, they don't knock on the doors and they come directly in," he said. He described an incident two weeks ago where guards entered a bathroom where his friend was showering: "He said, 'this is wrong, I'm taking a shower, I'm naked, how can you come in? Just knock on the door'."
Two refugee advocates said that following BuzzFeed News reporting, people visiting the men in the hotel had been forbidden from taking pens or paper inside.
"We have no certain future," Hasrava told BuzzFeed News. "I lost the best years of my life in detention. I was 26. Now I'm 33. For no crime."

Pazir said he was shocked by the way he had been treated.
"Seven years [detained] without any reason. What is our crime?" he said. "This place, this situation, I think jail is much better than here. If you have a debt, you know which court you will go to. If you do a crime you might have only three years or four years in jail. We don't know any lawyer, we don't know which day we're going to be free. So it's really hard."
BuzzFeed News has contacted Australian Border Force for comment.