This Man Has Been in Australia For 44 Years. The Government Wants To Send Him To New Zealand.
"This process is just killing me inside — it's wrecked our little family," said his partner of 14 years.
At 54, Maria Walker is seven years older than her partner Justin Hands, but she describes them as "just like two young people in love".
Walker, an Aboriginal woman from the Yuin Nation, met Hands in 2004, when she moved back from Melbourne to Wallaga Lake on the NSW South Coast, and he was working in the local Aboriginal community. They've been a couple for 14 years, and together they've been raising her five young grandsons in the small South Coast town of Narooma. They're not married, but Walker refers to Hands as her husband.
But Hands is now thousands of kilometres away, in Western Australia's Yongah Hill Immigration Detention Centre. Unless he wins an appeal set to be heard next month, he is likely to be deported from Australia and sent to New Zealand — a country he hasn't been to since he arrived in Australia 44 years ago at age 3. If that happens, he will probably never be able to step foot in Australia again.
In October 2016 Hands was sentenced to 12 months' imprisonment after pleading guilty to a number of offences, with a non-parole period of five months. The sentencing remarks record that he intimidated Walker, damaged her car, and assaulted her grandson.

"He's a fella that really likes to socialise and he gets pretty drunk, just a silly drunk, I think," Walker said of the offences. She planned to stay with him, and they want to formally marry down the track. "They gave him five months and I was expecting him home after that, so we could just carry on our family life."
But a month shy of the end of his non-parole period, Hands called Walker from prison.
"He was crying, actually, and it really upset me," she said. A delegate of immigration minister Peter Dutton had cancelled Hands' visa because he failed the "character test" in the Migration Act, based on his "substantial criminal record".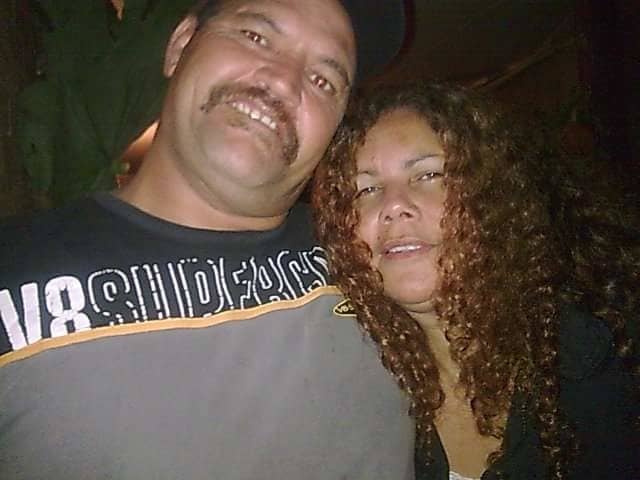 A change in law in late 2014 meant any noncitizen sentenced to a term of 12 months or longer is deemed to have a "substantial" criminal record, and their visa must be cancelled. As a result, visa cancellations on character grounds have increased by over 1,400% since the law was introduced.
"It really did scare us both, especially him," Walker said. "He said, 'I don't want to go to New Zealand, I don't know that place, all my family's here, I've got no family there.'"
Hands stands to be separated not just from his family and partner, but from the community he has spent much of his life in. After leaving home at 12, Hands moved in with an Aboriginal family in Wollongong, and has lived and worked in Aboriginal communities on the South Coast ever since. He has four Aboriginal children, who have children of their own.
Walker says Hands has been "adopted" into the Aboriginal community in Wollongong and along the South Coast. "A lot of them recognise him as one of us," she said.
While he had spent most of his life in Australia, Hands had never become a citizen. He was living on an absorbed person visa, a special type of permanent residency.
"We've been together this long and I expected to spend the rest of our lives together, but this process is just killing me inside — it's wrecked our little family," Walker told BuzzFeed News.
Hands applied to overturn the decision, pointing to Walker's difficulty in coping with her grandsons without him, his children, and his connections to the Aboriginal community. He wrote that leaving Australia would bring his relationship with Walker to an end, as "the connectedness of Aboriginal kinship" in Aboriginal communities meant he couldn't ask her to leave Australia and come with him.
On top of Hands' own statements, Walker signed a statutory declaration attesting that Hands was raised "within the Koori culture", that the "wider Aboriginal community accept and recognise [him] as a Koori man", and that he provided "culturally sensitive care" for her grandsons.
As well as Hands' own application and Walker's supporting statements, four Elders of the Yuin Nation and seven others signed a letter certifying that Hands was "considered a member of our community. He has lived and has been culturally accepted and recognised as a Koori man within our community."
Hands also had letters of support from the CEO of Merrimans Local Aboriginal Land Council, Anne Greenaway, who described "her knowledge of Mr Hands being an accepted member of the local Aboriginal community", and a number of others who described his close connections with the Aboriginal community.
While waiting for his application to be assessed, Hands was granted parole and taken to Sydney's Villawood Immigration Detention Centre. After about six months, Walker says, he was woken at 4am and taken to the detention centre on Christmas Island, which closed last month. Then he was taken to Yongah Hill in WA, where Walker can't visit him. "I'm battling to feed myself, let alone travel around the country," she said.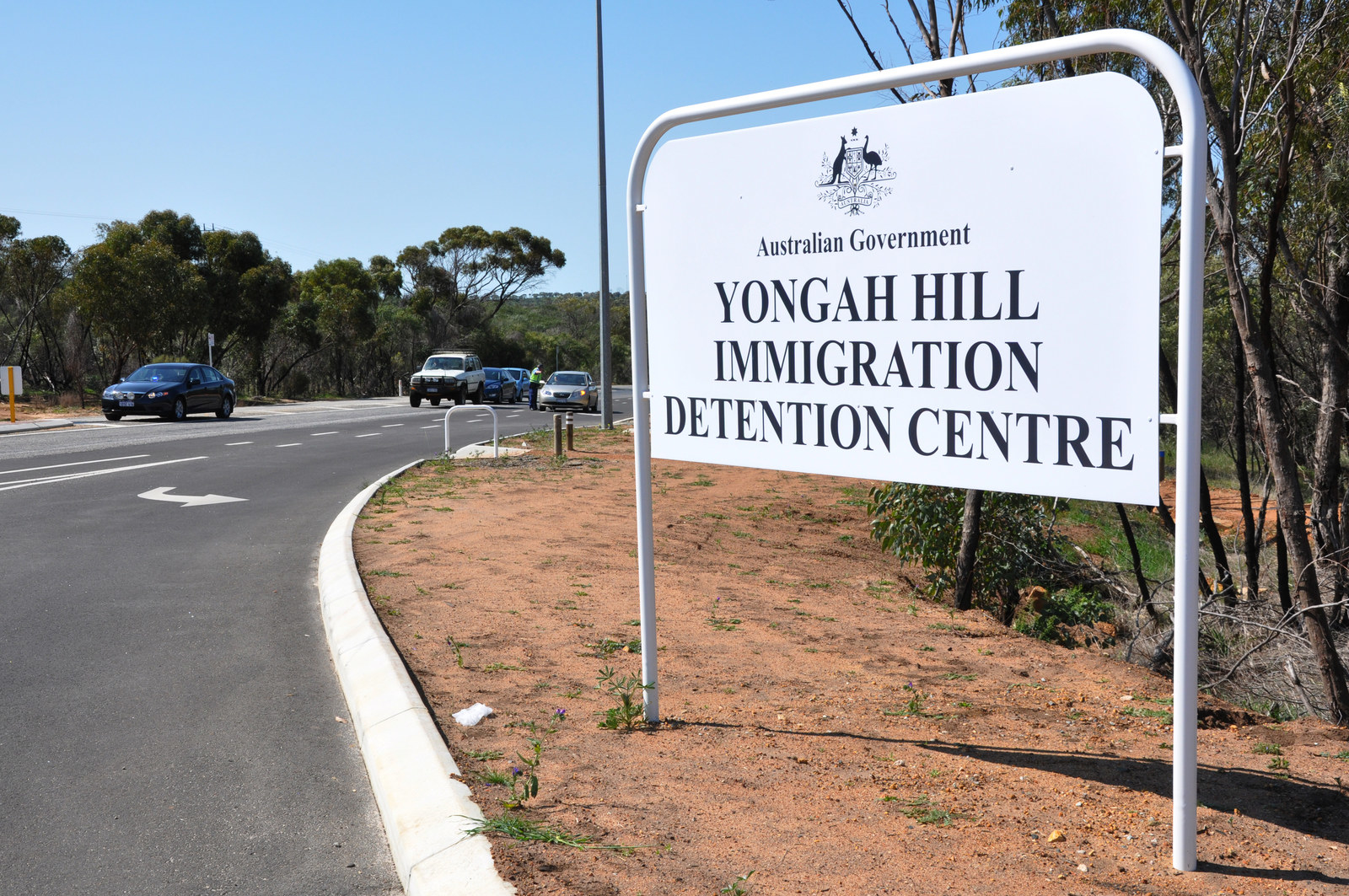 In October 2017, the assistant minister for immigration, Alex Hawke, decided not to reverse the visa cancellation. His reasons noted Hands' relationship with Walker and her grandchildren, and that his family would be "devastated" if he were deported, "as he is their support as much as they are his", and that he had employment available to him in the community. Despite this, he concluded that Hands represented an "unacceptable risk of harm to the Australian community".
In May, Hands appealed the decision to the Federal Court. Calling the assistant minister's decision "cruel", his pro-bono lawyers argued that Hawke hadn't properly considered Hands' identification as an Aboriginal person, his ties to the Aboriginal community, and the effect on his extended Aboriginal family, among other grounds.

Migration law only gives the courts narrow grounds to overturn decisions like this, and Hands lost the case.
"Some, perhaps many, people will view the [decision not to revoke the visa cancellation] in Mr Hands' circumstances as harsh, but I accept the Assistant Minister's contention that his decision was not unreasonable in the legal sense," wrote Justice John Griffiths.
A spokesperson for the Department of Home Affairs told BuzzFeed News the department was aware of the case, but did not wish to comment due to ongoing court proceedings and privacy reasons.
Hands has appealed the decision, and Walker is hoping for good news. She was happy to hear about the case of Daniel Love, an Aboriginal man with Papua New Guinean citizenship whose visa was cancelled after a criminal conviction, and who recently had the decision reversed. "That's the kind of hope I'm holding on to."
If he wins, Hands won't automatically be able to stay in Australia. Instead, the government will be invited to remake the decision about whether his visa cancellation should be overturned.
In the meantime, Hands has now been in detention and away from his family for two years. Without him, Walker's grandsons — her "little grannies" — have returned to their mother in Victoria. "I've struggled as much as I could but I needed his help," she said.
Walker compares the separation of her family to the Stolen Generations.
"They're taking away a family man from us, and I've seen a lot of that growing up in the community where I came from," she said. "Take a look at the history of this country, the way Aboriginal people have been treated. We were always treated pretty bad, pretty poorly.
"It's absolutely breaking me, it's killing me inside. I just want him to be back here with us. It's done a lot of damage to our little family. Come home to us. Stay here in Australia, don't send him away. He belongs here with us."