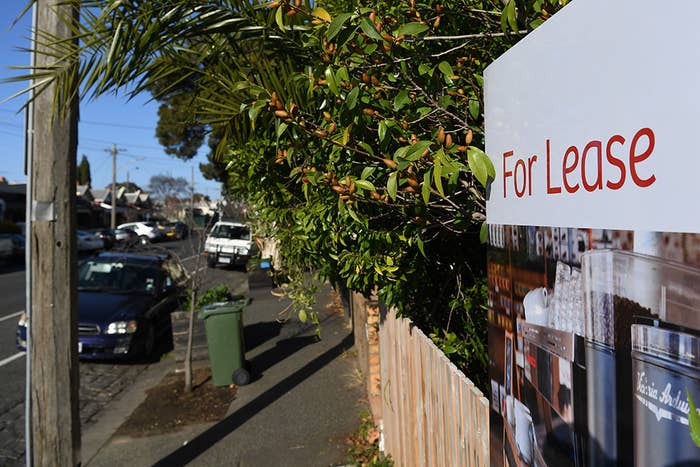 "I have lost all faith in ever gaining housing in the private rental market due to being Aboriginal."
"It is nearly impossible to find a private rental if you are Aboriginal."
"I tried to obtain private rental for over 4 months. I dressed appropriately, pre-prepared applications, always followed up with calling the agents. I started to feel demoralised as I had been doing everything right and did not make a breakthrough. I did feel at times that the reason I was not chosen was due to my race. I struggled to stay motivated throughout the process."
"My brother went to real estate to enquire about a flat and was told 'we don't rent to your kind'. My sister then went in (fairer skin Aboriginal) and was given a list of flats and houses available to rent."
"I found a lot of discrimination occurred when applying for places. A lot of the time if I was particularly interested in a place, I would send my application etc. prior to get on the front foot because [location] is hard. The real estate agents would always be so friendly and say I had a good chance and then when we would attend inspections and they physically saw us, things would change."
These are some of the responses to a survey of Aboriginal people's experiences in the private rental market in South Australia.
The survey is part of a new report from housing peak body Shelter SA, published Wednesday, which concludes that discrimination is a barrier for Aboriginal people trying to get housing in the private rental market.
Nearly 80% of the 68 survey respondents had experienced or witnessed someone experiencing racial discrimination from landlords or real estate agents. Survey respondents described not being considered for rental properties and falling victim to stereotypes of Aboriginal people.
"I got told by a worker in a real estate agency that if you were of Aboriginal descent your application went straight to the bottom of the list and they would not look at you," wrote one respondent.
However, only 15.5% said they filed a complaint reporting the discrimination. The main reason for failing to complain is that they could not prove that it was racial discrimination.
UnitingCare Wesley Bowden, a South Australian non-profit organisation, told BuzzFeed News approximately 20% of its homelessness service clients identify as Aboriginal.
"Many have successfully maintained tenancies and gained positives references," homelessness service manager Mark Perry said. "However, many Aboriginal clients face greater difficulty than non-Indigenous clients in accessing private rental. These challenges include the suitability of available housing and access to support systems."
Over half of the Shelter SA survey respondents said they were afraid to report repairs or maintenance issues due to identifying as Aboriginal.
"I was fearful to report any issues e.g. leaking taps, shower heads, mould on walls and even put up with broken blinds (put brown paper up) in case they thought that I or my son had damaged it based on the fact that we are Aboriginal," said one person.
The report adds to previous research suggesting racial minorities, particularly Aboriginal people, face discrimination in Australia's rental market. Academic research published in Nov. 2018 found that almost 6 in 10 Asian-born Australians faced racism in accessing housing.
In the US "testers" act like secret shoppers for real estate agents, to prove where agents are consistently discriminating against minorities. The Shelter SA report suggests something similar could be adopted in Australia.
The report recommends introducing mandatory cultural competency training for property managers, and increasing funding for private rental liaison officers who help vulnerable households access private rentals.
Perry said cultural competency training was "really important in building people's and services' understanding of Aboriginal culture".
Housing affordability is another challenge for Aboriginal people accessing rentals, the report says. Aboriginal people have disproportionately low incomes, and 72% of survey respondents said private rentals were not affordable for them or their families.
On Monday, Anglicare's rental affordability snapshot revealed that only 2 out of over 69,000 properties advertised on a recent weekend were affordable for people on Newstart or Youth Allowance.
Social housing — housing for people on very low incomes, which includes public housing and community housing — is in high demand, with the growth in stock outpaced by population growth. That means many people on low incomes rely on the private rental market.

The Shelter SA report also found that the style of rental housing was often not suitable for Aboriginal tenants, with 60% of respondents indicating that rentals were not culturally appropriate for them or their families.

"Housing in South Australia is generally designed for Western families, typically for two parents and two children; this design is at odds with Aboriginal cultures that tend to favour extended families living under one roof," the report says. "A large family living in a small space that is not suitable can result in higher rates of wear and tear." The report suggests there is a lack of appropriate housing for large family groups.
Other recommendations include stronger protections for repairs and maintenance, and an increase in social housing supply.

Do you know more? Contact this report by email at hannah.ryan@buzzfeed.com.