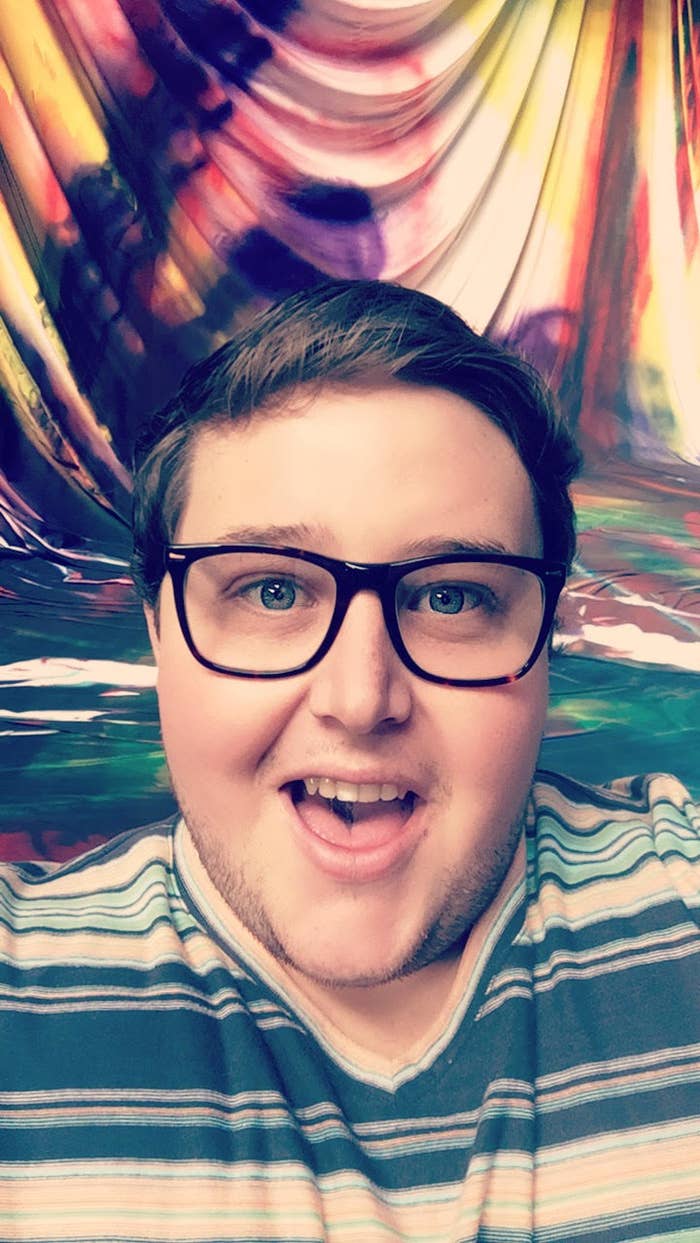 Simon Byrnes left his home in rural NSW at 16, escaping a family breakdown and a homophobic town.
"It was either go to conversion therapy or something like that, or leave," he told BuzzFeed News.
He ended up in Sydney, sleeping rough, moving through crisis refuges — which he describes as "pretty rough" — then community housing and boarding houses.
In some cases, finding a place with cheap rent put his welfare payments at risk. One place, a specialist homelessness service centre that aimed to get young people through education, offered Byrnes cheap rent — around $60 per week — on the condition he focus on finishing his HSC and not work.
But Centrelink did not recognise his specialised school as full-time education. To continue receiving Youth Allowance he had to show he was looking for part-time work.
At 23, he lived in his first private rental. For $160 a week, Byrnes shared a two-bedroom place with four or five people who he didn't know. "It was all I could afford," he said. He was receiving Newstart, the federal government's unemployment payment, which left him about $100 per week after rent.
Sharing a room with a stranger was "pretty confronting", he said. He moved back into community housing after six months.
Later, Byrnes started working at a fast food restaurant. He was earning $270 per week and managed to find a studio apartment "in the middle of nowhere" for $210 per week.
He took advantage of the free food at work, he said. "I put on something like 40 kilos that year because my only source of fresh food was the lettuce on my burger."
Now working 20 to 30 hours a week, and studying digital marketing two days a week, he pays $200 to live in a two-bedroom apartment in Blakehurst, in Sydney's south, sharing with two others (they have converted the lounge room into a bedroom). He estimates that 60% of his income goes on rent.
Even now, he does not believe he has stable housing. Recently the hot water system broke, and Byrnes and his housemates paid for it to be fixed themselves. "We didn't want to piss off our landlord" for fear of eviction, he said.
"When I was a kid I was one screw-up away from being homeless. Ten years later I'm two screw-ups," he said. "It only takes me to get sick at work or break my leg or something like that and I couldn't afford to live in what I consider to be bare minimum accommodation."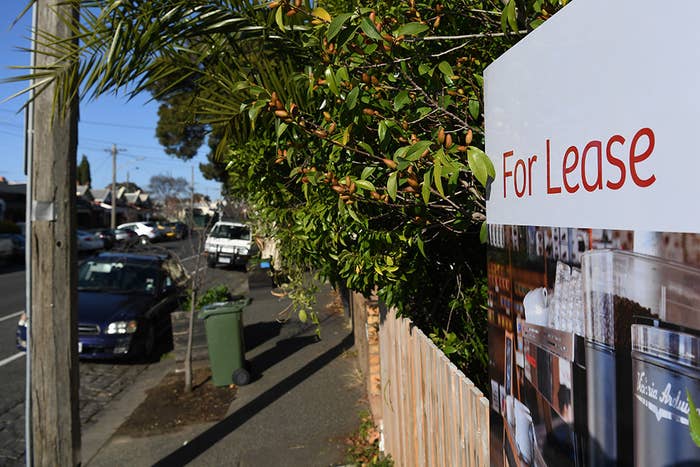 There are no affordable rental properties in Australia's capital cities for a single person on Newstart or Youth Allowance, according to a new report.
Housing is generally considered "affordable" for those on low incomes if it costs less than 30% of their income. Anyone paying more than that on rent is considered to be in "housing stress".
For its annual Rental Affordability Snapshot, published on Monday, Anglicare analysed all 69,485 rental listings on a major website on March 23.
Of those, only two properties across the country were affordable for someone on Newstart or Youth Allowance. Only 317 were affordable for someone receiving the Disability Support Pension.
Finding an affordable place is also challenging for people working for low incomes. Single people working full-time on the minimum wage would only be able to afford 2% of properties across the whole country.
The report concludes the rental affordability situation is "dire" for people on minimum wage, unless they are in a couple with both partners working full-time.
"Finding an affordable home in the private rental market is a complete fiction for people on low incomes," the report says. "Resourcefulness and sacrifice is the only thing keeping a roof over the heads of many Australians."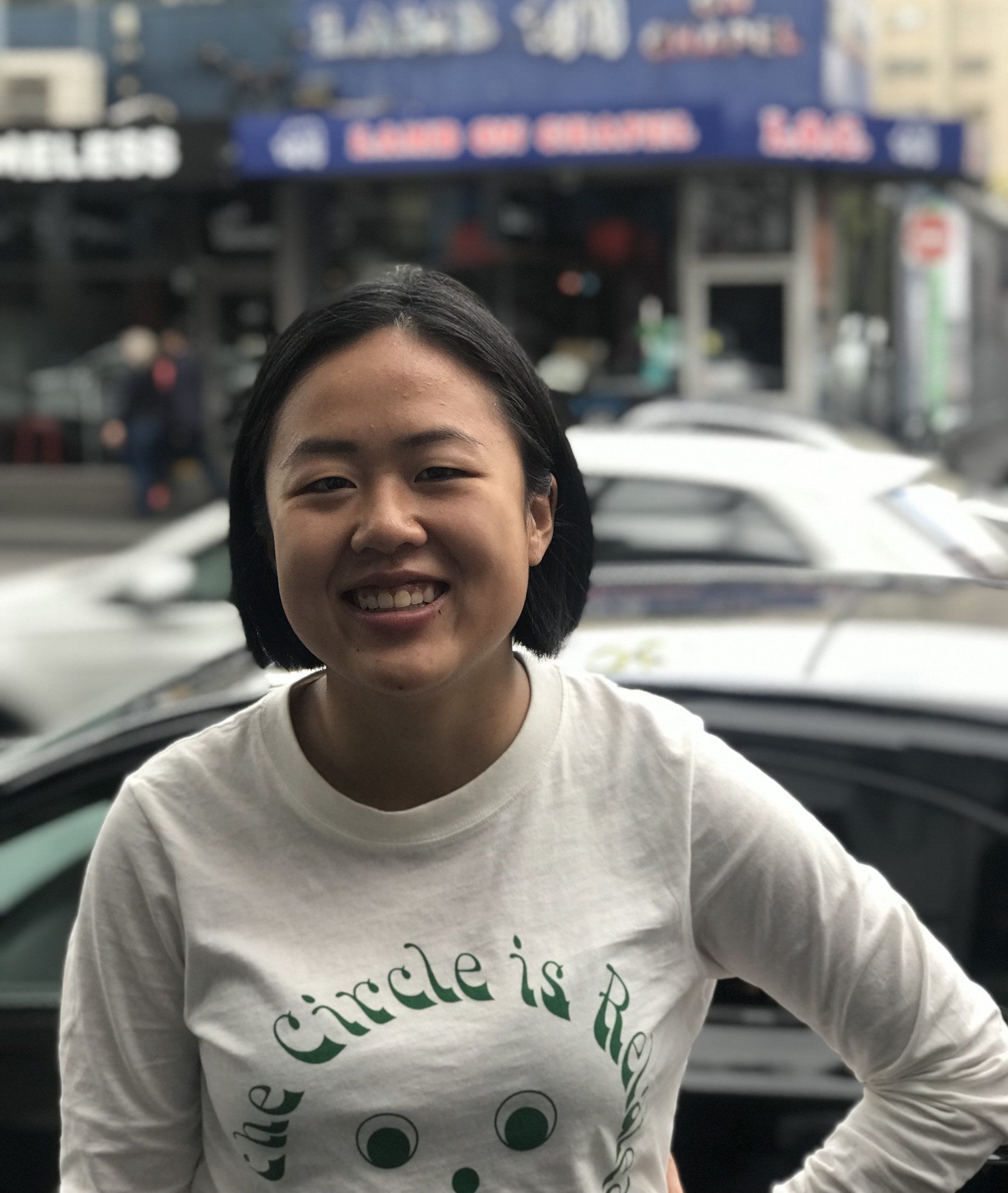 Jessie Lu, a 21-year-old medical student at Monash University in Melbourne, ended up couch surfing when she couldn't find an affordable rental property close to her university.

After problems at home meant she had to move out from her family residence, she was looking for a rental for over a month, sleeping on friends' couches in the meantime.
She went to dozens of house inspections, but there was high demand any time a property with affordable rent in a convenient location was available. As a student applicant, she was up against young professionals with stable incomes.
Not being able to find a property ended up affecting her studies and relationships. The instability meant she considered deferring her course and had to apply for special consideration for assignments. At one point, she was staying with an ex-partner, whose accommodation only allowed for one person to stay there. "I was asking a lot," she said.
"Just having to ask for a lot of help, getting lifts to places, it was very exhausting emotionally."
Eventually, she found a house in Caulfield for $650 per month, plus bills. With that rent, her Youth Allowance payment of around $500 per fortnight was not enough to live on, and she had to take on casual work as well.
But medical students are "essentially working a full-time job just for our studies", she said. "It really comes at the sacrifice of our studies if we have to take time off uni and leave class early in order to make enough money to survive."