Maybe I just have a low threshold for secondhand embarrassment, but there are certain things in teen shows and movies that I just think are so weird and cringe — and no one seems to talk about them.
Here are just a smattering of things that bother me in teen shows and films:
1.
On One Tree Hill, when Julian wrote a TV show about his wife and her friends when they were in high school, and then inserted himself in as a character.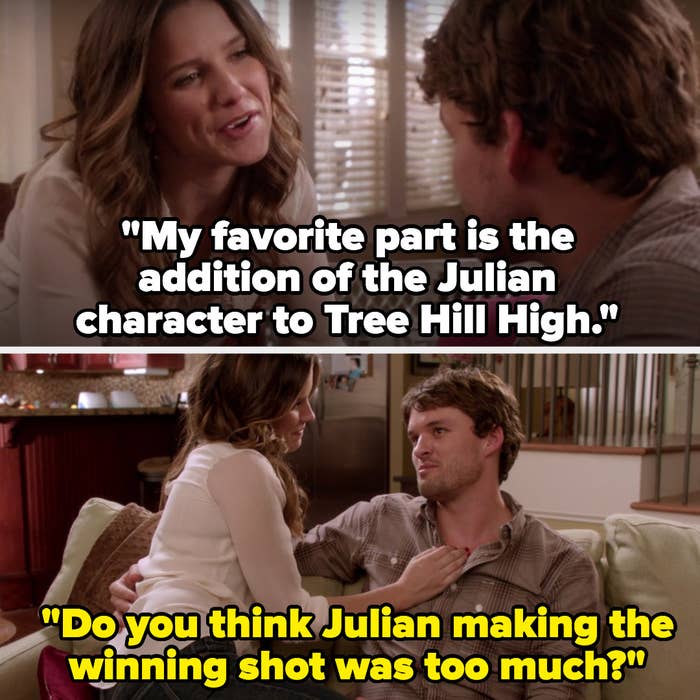 2.
In Twilight, when all the adoptive siblings were dating each other: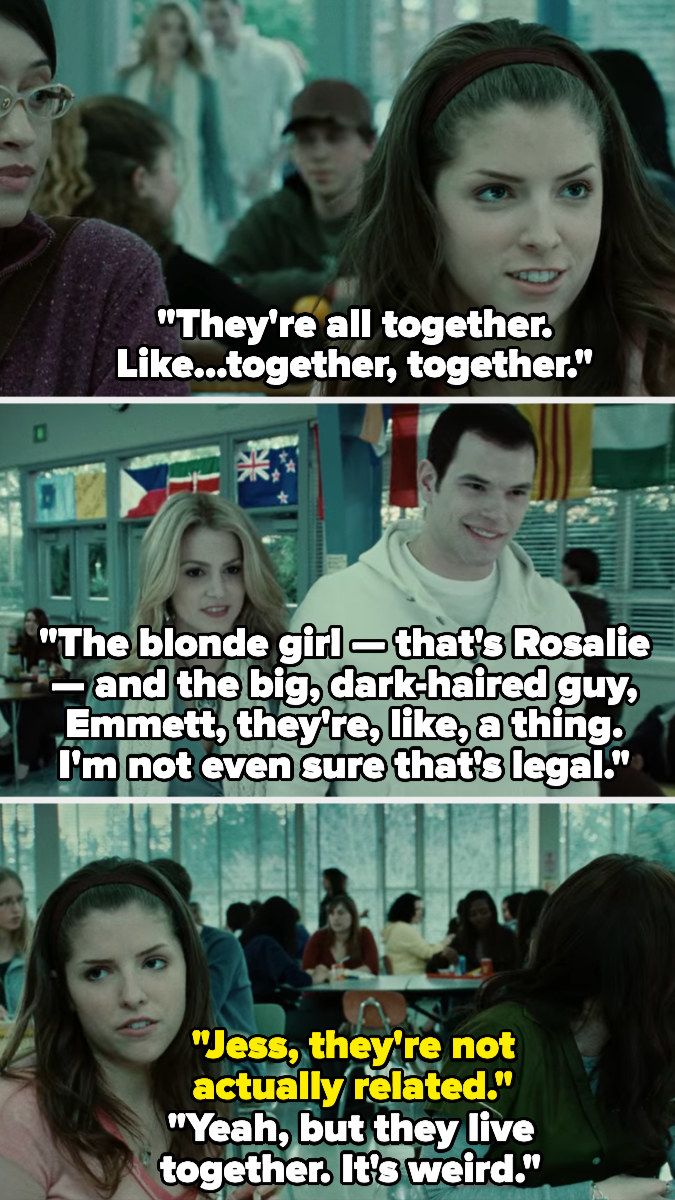 3.
On Buffy the Vampire Slayer, when Spike literally created a robot Buffy to have sex with:
4.
On Glee, when Will cast himself in Rocky Horror Picture Show:
5.
And on Riverdale, when Betty's mom performed in Carrie: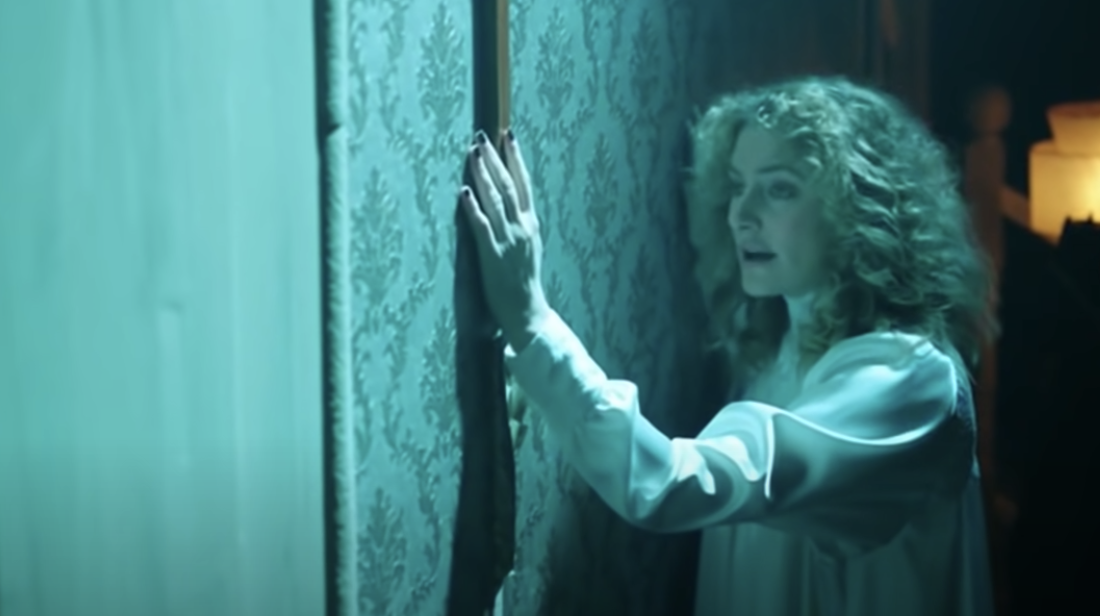 6.
In 13 Going on 30, when Jenna had a sleepover with a bunch of kids:
7.
On Pretty Little Liars, when Ezra gave a whole goodbye speech to his class and was CLEARLY just talking to Aria: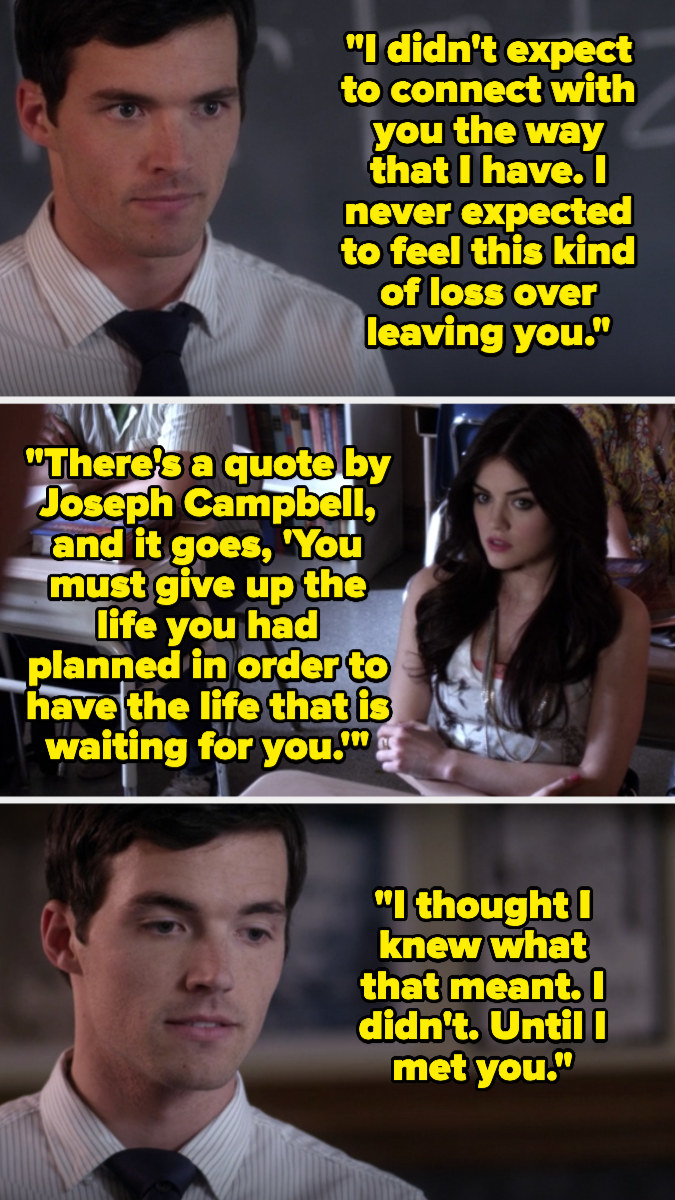 8.
And just the fact that they got married...especially IN THEIR TOWN, in front of literally everyone:
9.
On One Tree Hill, when Brooke, Haley, and Quinn randomly dressed up as superheroes to help a girl who was being bullied:
10.
On Glee, when Finn kissed Emma (his former guidance counselor) and then Will challenged him to a Backstreet Boys/NSYNC dance-off (which they also physically fought during?):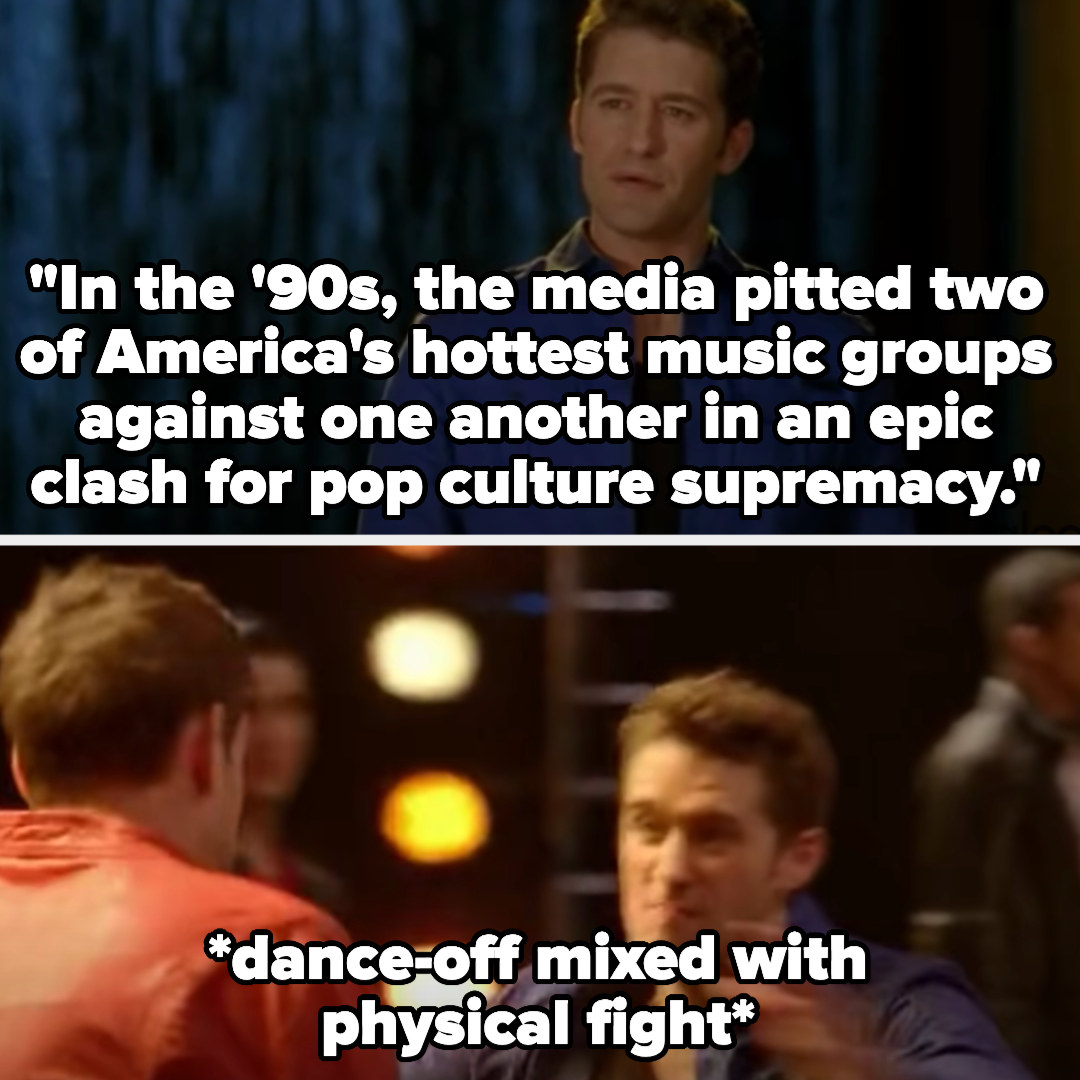 11.
In 10 Things I Hate About You, when Kat read her poem to the class and started crying:
12.
On Pretty Little Liars, when Aria was implanted with Emily's eggs: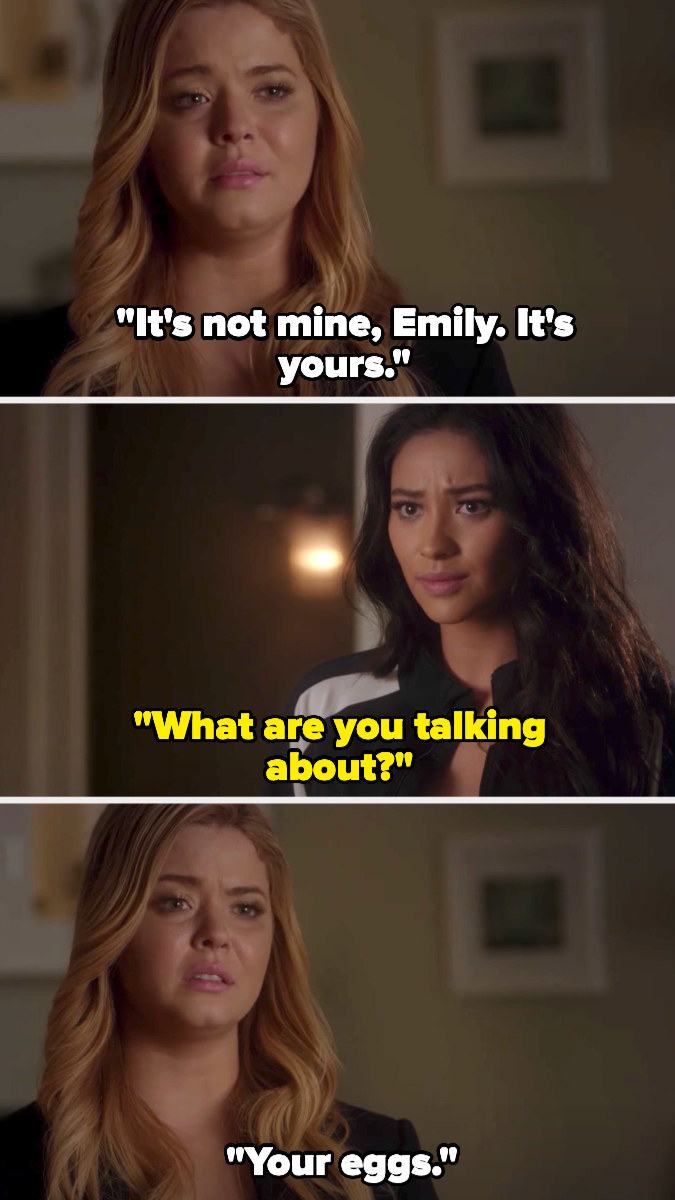 13.
In Scott Pilgrim vs. the World, when 22-year-old Scott was dating a high schooler:
14.
In Booksmart, when Miss Fine went into the TEENAGERS' party and flirted with Theo: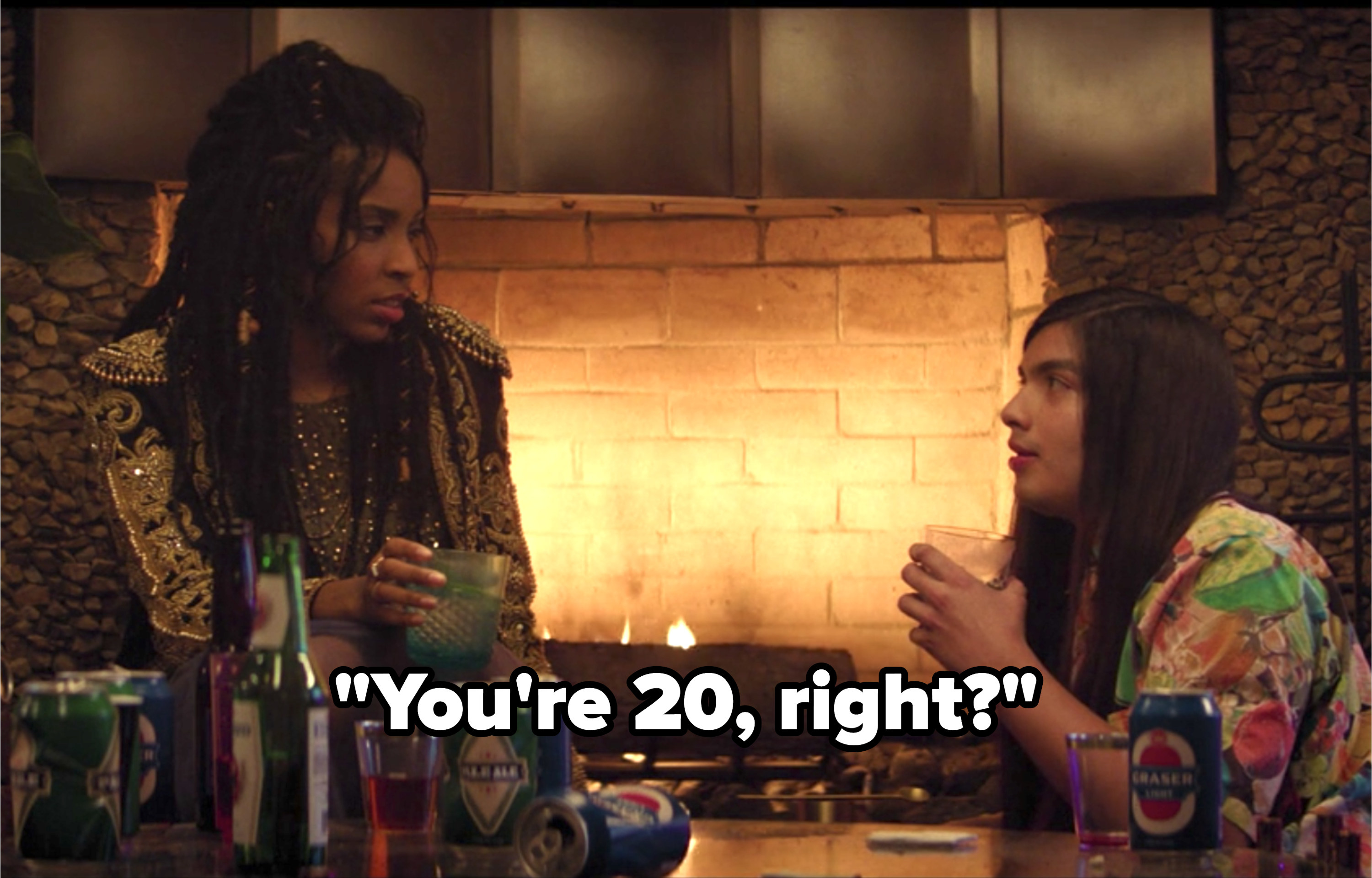 15.
On The Vampire Diaries, when Stefan dated the carbon copy of his ex: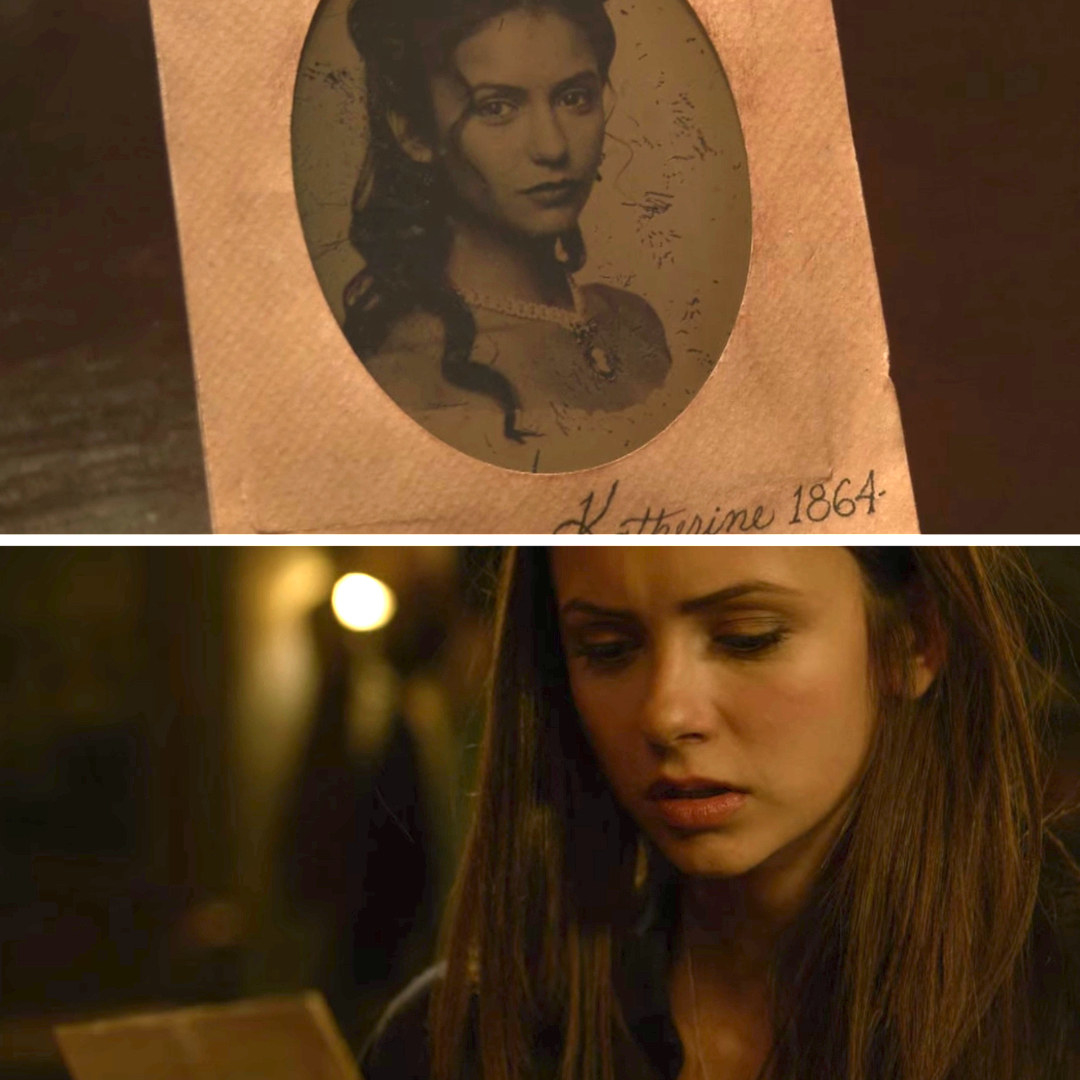 16.
And also when he literally stalked Elena for months after meeting her and then decided to go back to high school so he could be close to her: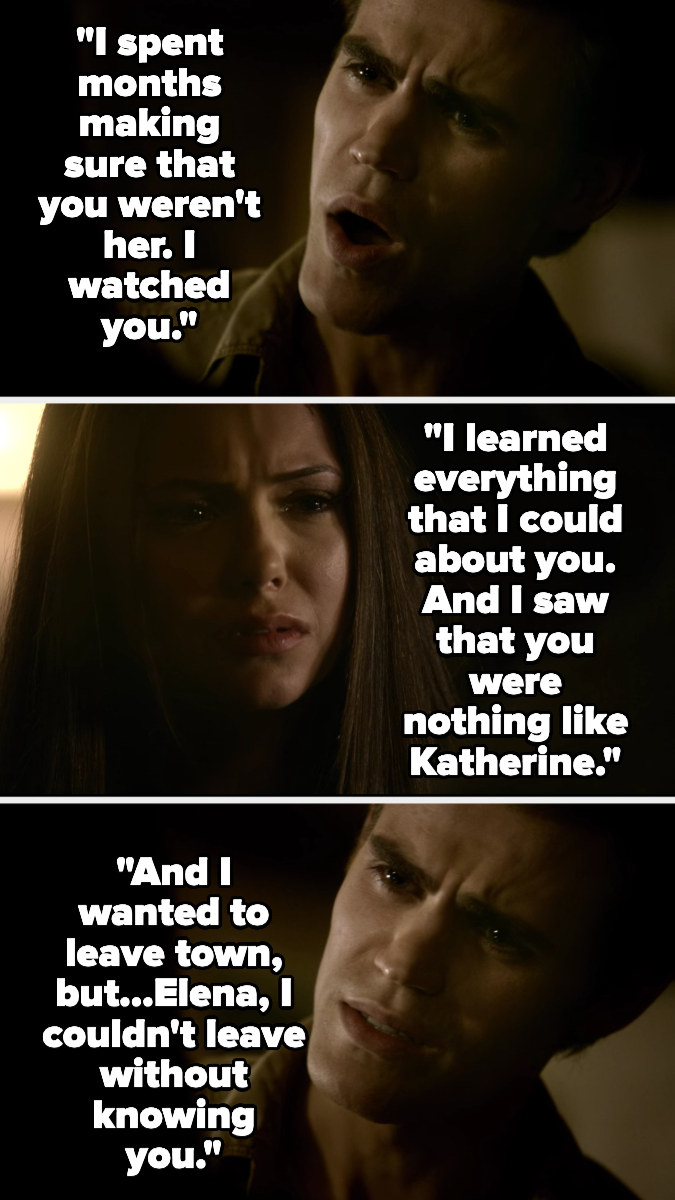 17.
In The Lizzie McGuire Movie, when Pablo dated Lizzie, a middle-schooler:
18.
On Riverdale, when Veronica insisted that she and Jughead kiss to basically get revenge on Archie and Betty for kissing: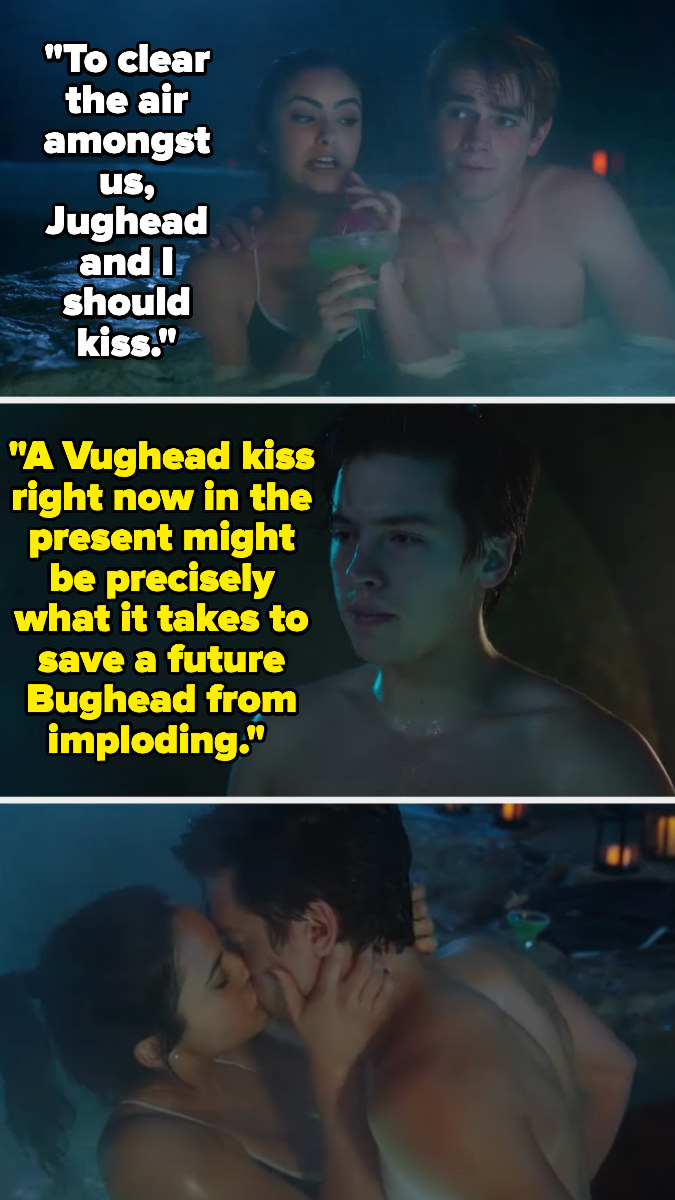 19.
In High School Musical, when Ryan and Sharpay had played opposite each other in musicals their whole lives, often playing love interests despite being siblings: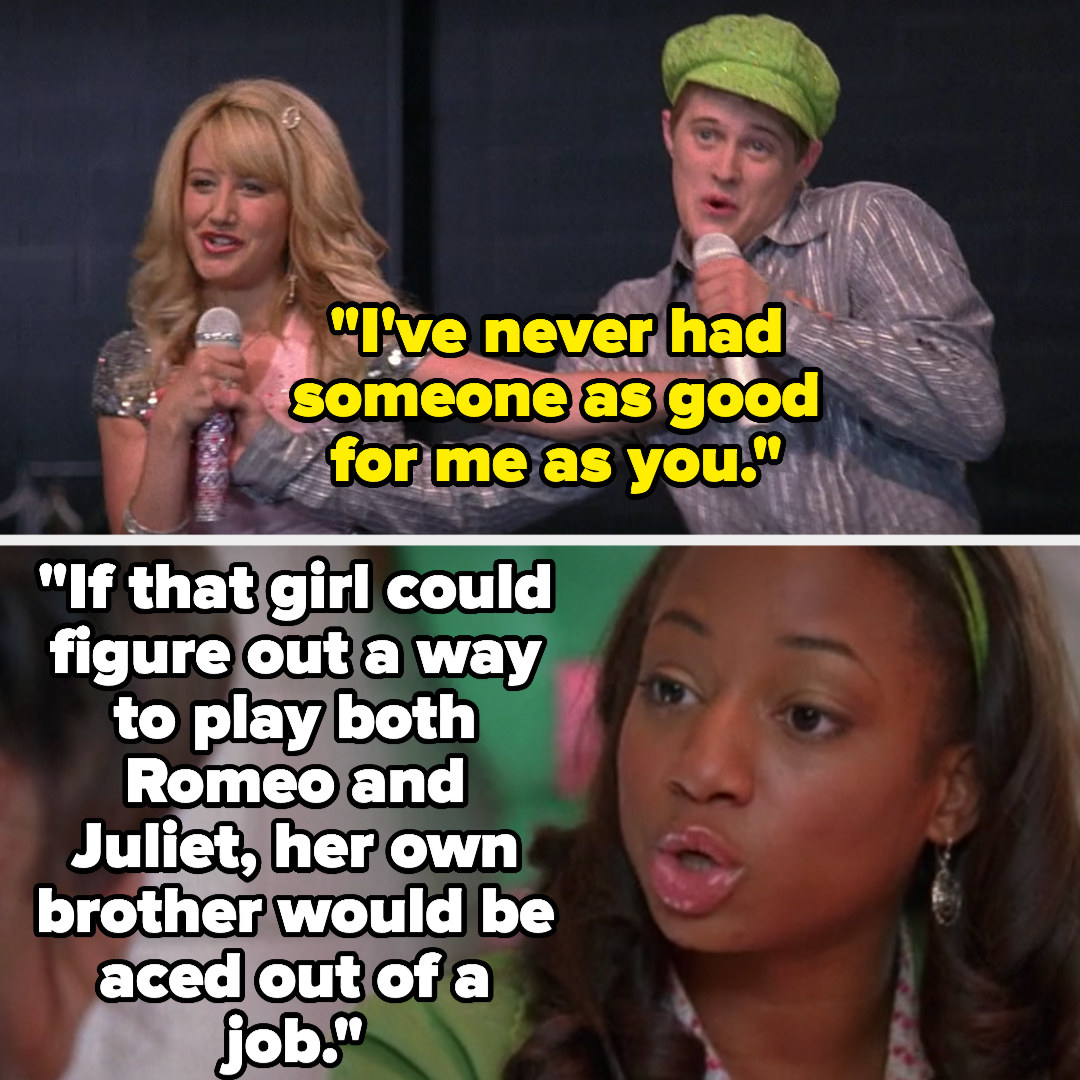 What other creepy, cringeworthy, or awkward things always weirded you out from teen shows and movies? Let us know in the comments!