If you're a girl who's gone to school, you've probably gotten in trouble for breaking dress code.
In recent years, students have been calling out how gross it is for (often male) teachers to call female students out of class because their lack of clothing is "distracting" to other students. But when I was younger, I didn't hear anyone talk about this.
If you've ever been sent to the office for a dress code violation, you know it can be a humiliating experience. But...what if it wasn't? That's what actor and screenwriter Nicole Ciravolo explores in a series of viral TikToks.
The TikTok starts by pointing out how ridiculous it is that a girl was called out of class for being disruptive to male students' learning, when in reality the only disruption to learning was happening to her, as she was now missing class.
She also points out that it's extremely hot outside, and that she'd be wearing a tank top too if the office wasn't "45 degrees."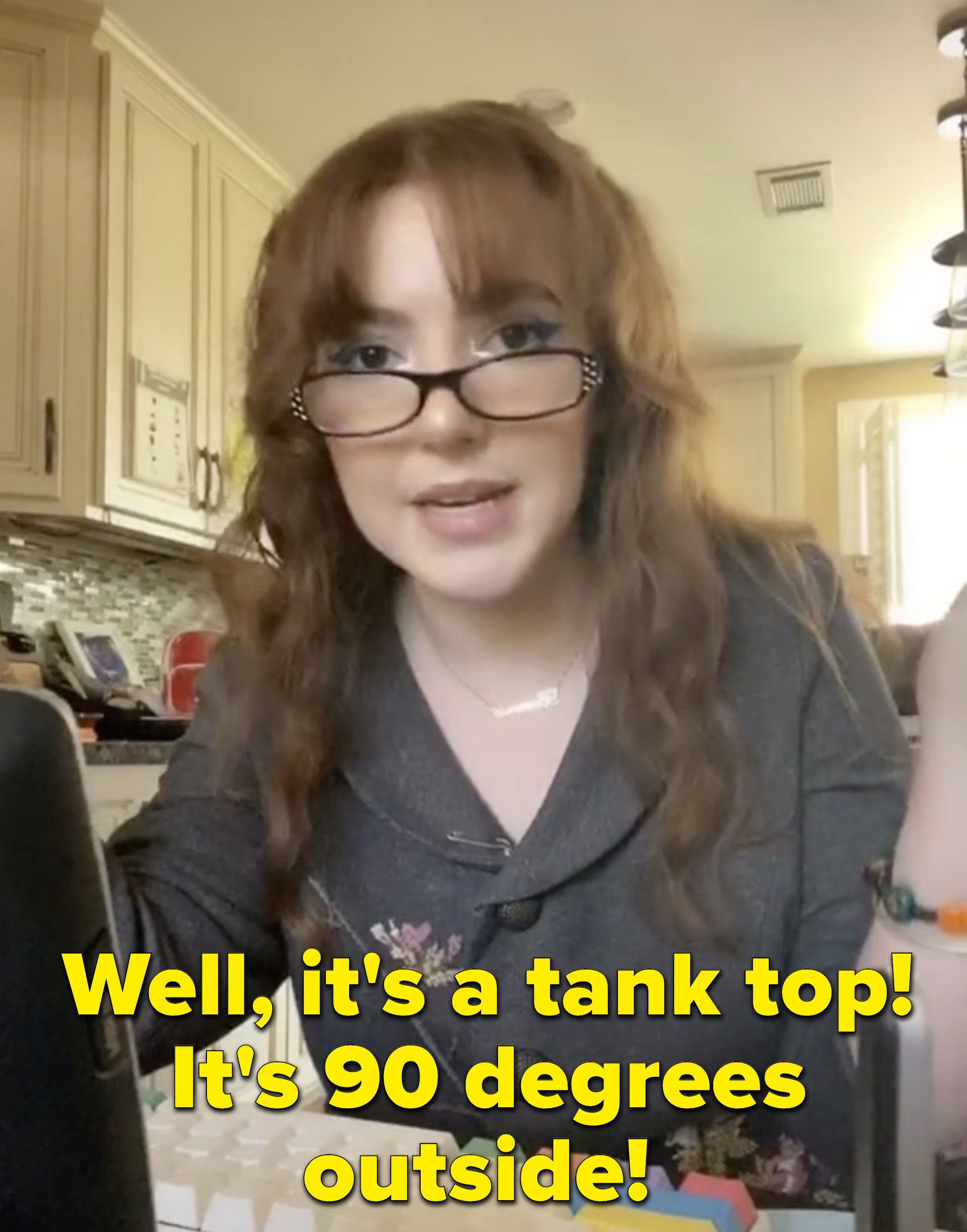 She also points out how inappropriate it is that a male teacher called this out and humiliated her in front of the class.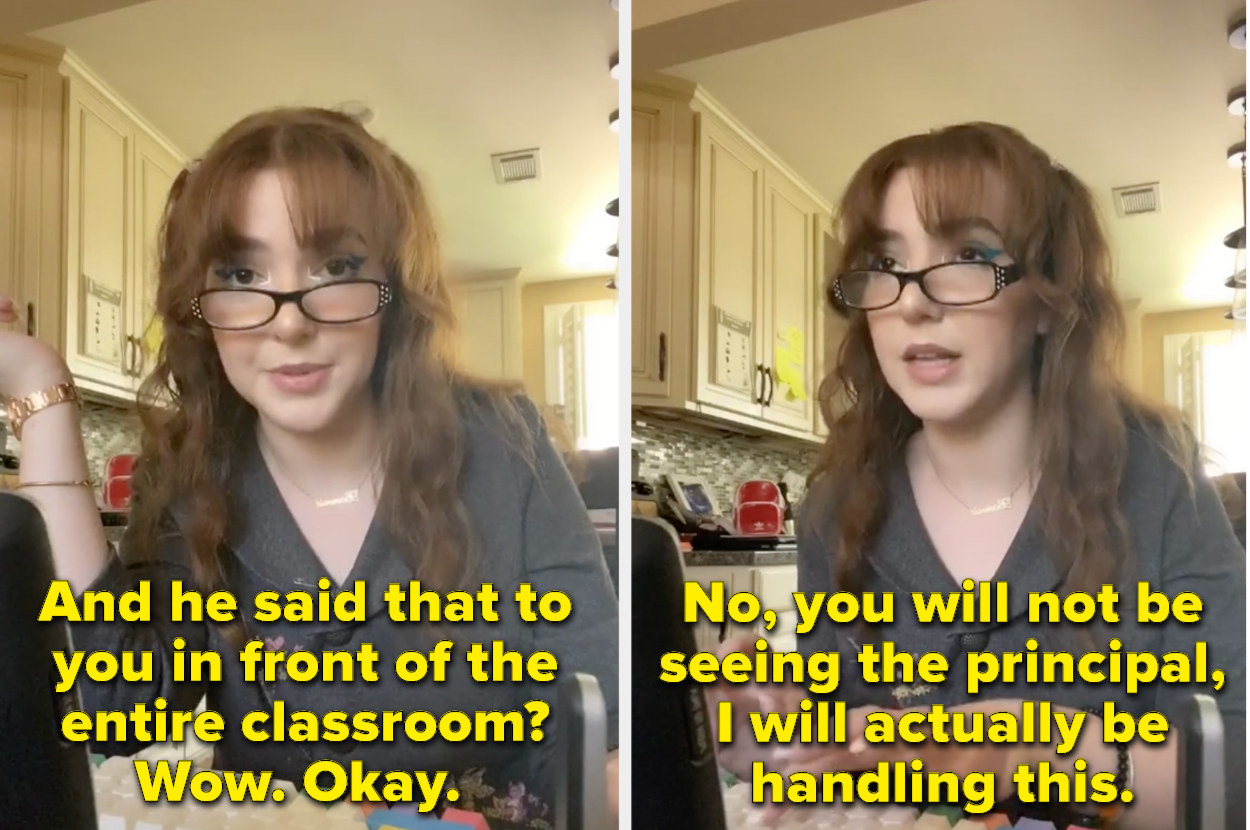 She also points out the double standard of male teachers calling out only female students for dress code violations.

Not only are these videos hilarious, SPOT ON impressions of school administrators (The accent!! The typing! The jangling of the bracelets! The ice tea! The jar of candy!), but they're also helping girls who have been through something similar.