A few days ago, I was walking through my local farmer's market and saw a sign for a dozen eggs: $9!!!! This was a rude awakening, and unfortunately, just a reminder of how expensive groceries are becoming. Food prices and the cost of eating out at restaurants are skyrocketing, which is why I'm trying to save money on grocery shopping and make the most of the ingredients I have.
So I rounded up a bunch of tips and words of wisdom from the BuzzFeed Community. Here's how home cooks have been saving money on groceries, extending the life of their ingredients, and repurposing leftovers into new and exciting meals.
Oh, and just FYI: Some responses have been edited for length and clarity.

1.
"When cherry or grape tomatoes start to get prune-y, I like to sauté them with garlic and herbs until blistered and juicy. I top them with lemon juice, and they make a great side or appetizer. Or I serve them with your favorite protein, like roast chicken."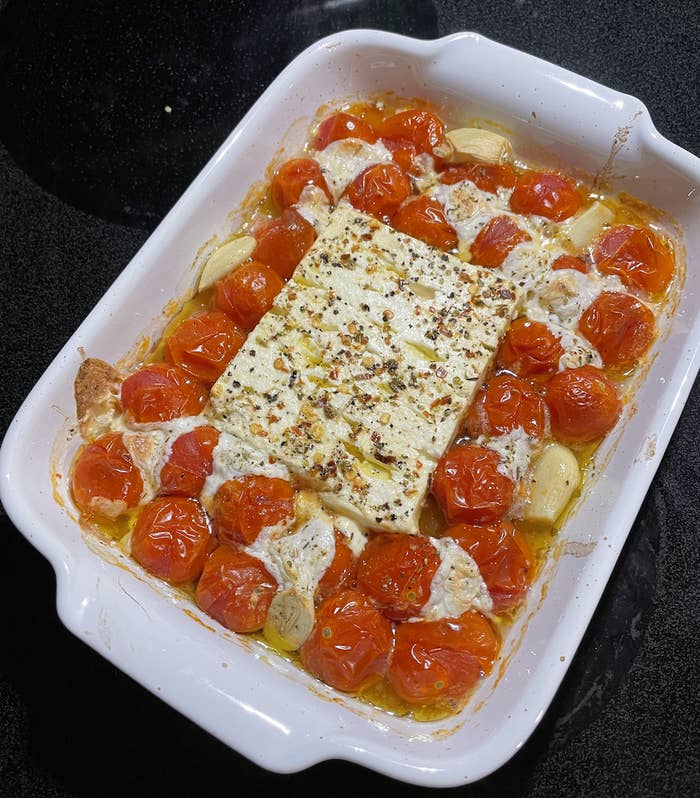 2.
Or cook wrinkly tomatoes down into 10-minute pasta sauce. Keep it simple with tomatoes, olive oil, and salt, or add extras like garlic, herbs, and Parmesan if you have it on hand.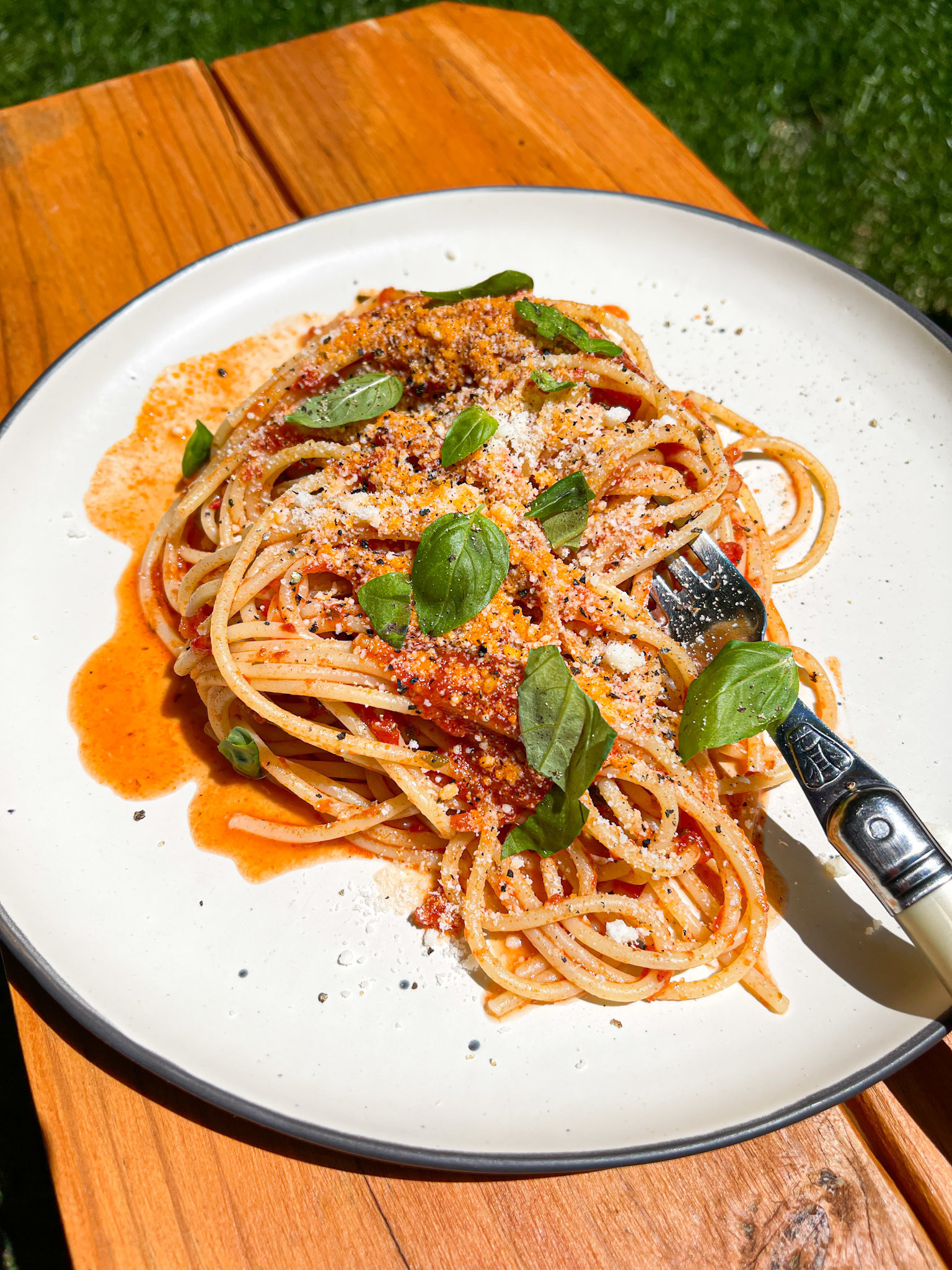 3.
"Almost any fruit can be frozen. If you have fruit on the verge of going bad, freeze it. You can put it into a smoothie or thaw it and use for oatmeal or baking. For example, you can freeze bananas sliced into coins or whole. Then you can make chocolate-dipped banana bites or banana bread."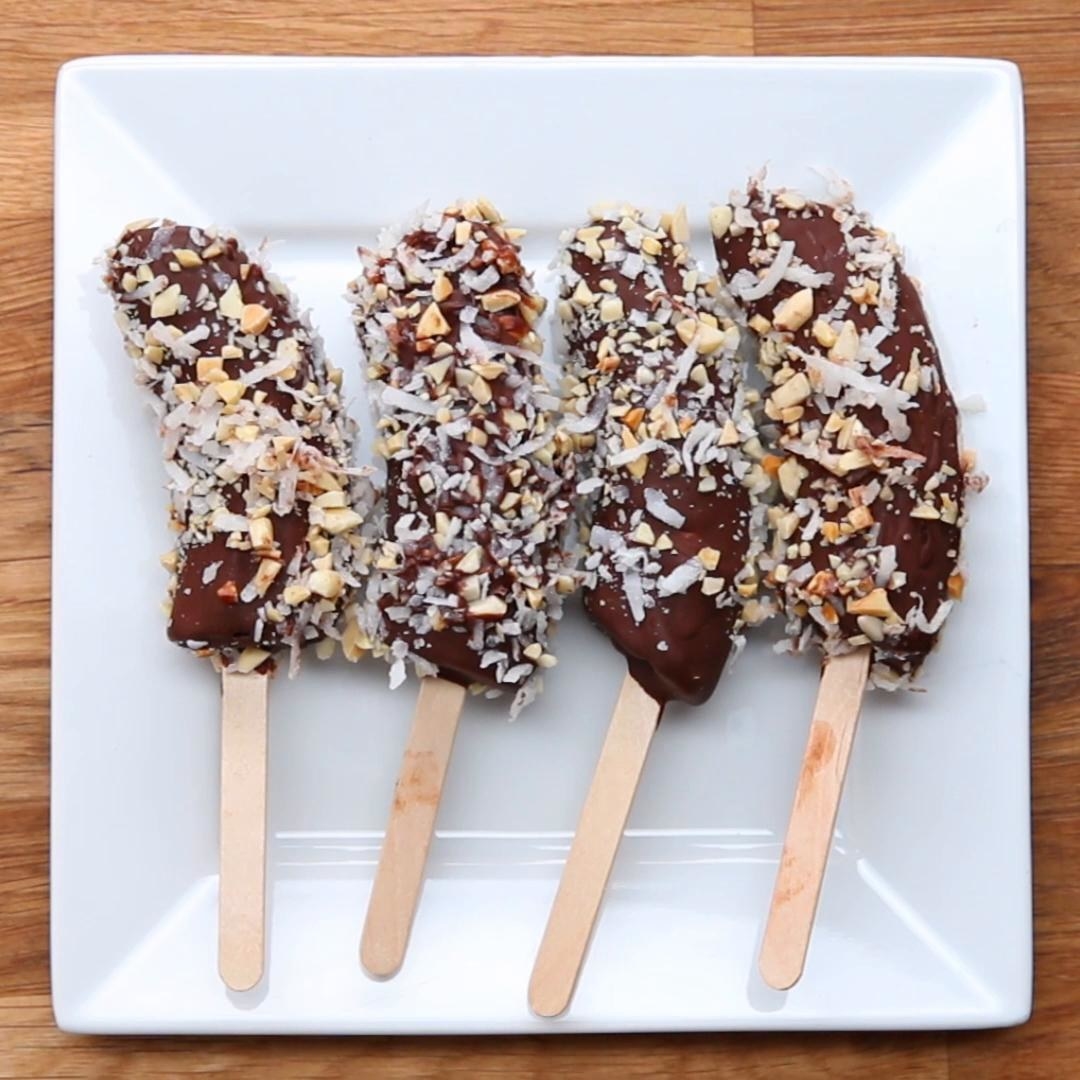 4.
"If you peel shrimp, save the shells to make a homemade seafood stock. The same goes for lobster, mussels, even fish bones or heads. Just freeze it, and mix it all together for great seafood stock. And of course, you can do the same with veggie scraps for vegetable broth."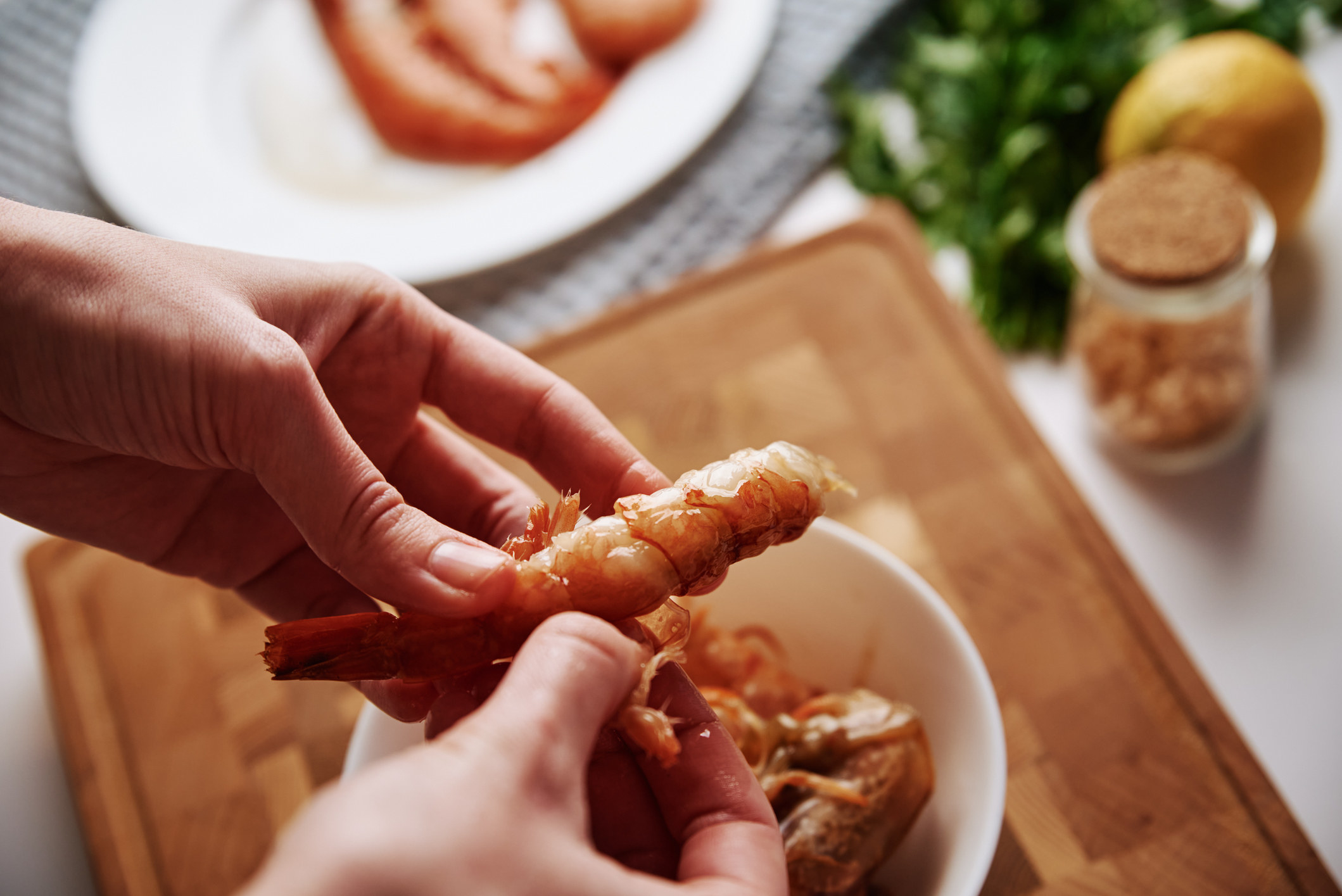 5.
"Turn all your leftover bits of assorted cheese — a little gouda here, a bit of cheddar or Gruyère there — into quiche or fromage fort. Or add them to your mac 'n' cheese sauce. The different cheeses take it to the next level."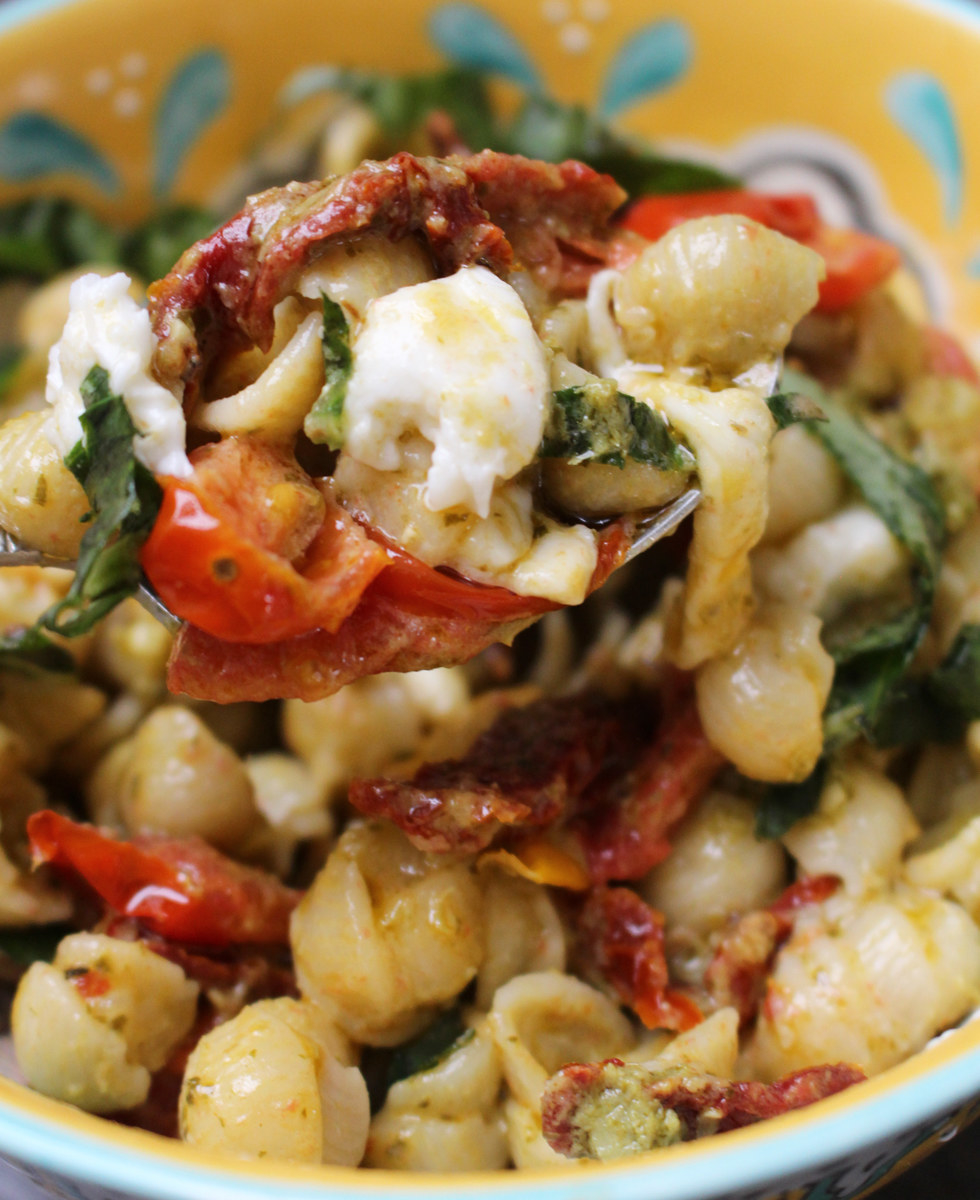 6.
"I've started buying meat from a butcher instead of the grocery store. I've found it to be much cheaper. Plus, a good butcher can also give you tips on ways to cook new cuts of meat you may not be familiar with."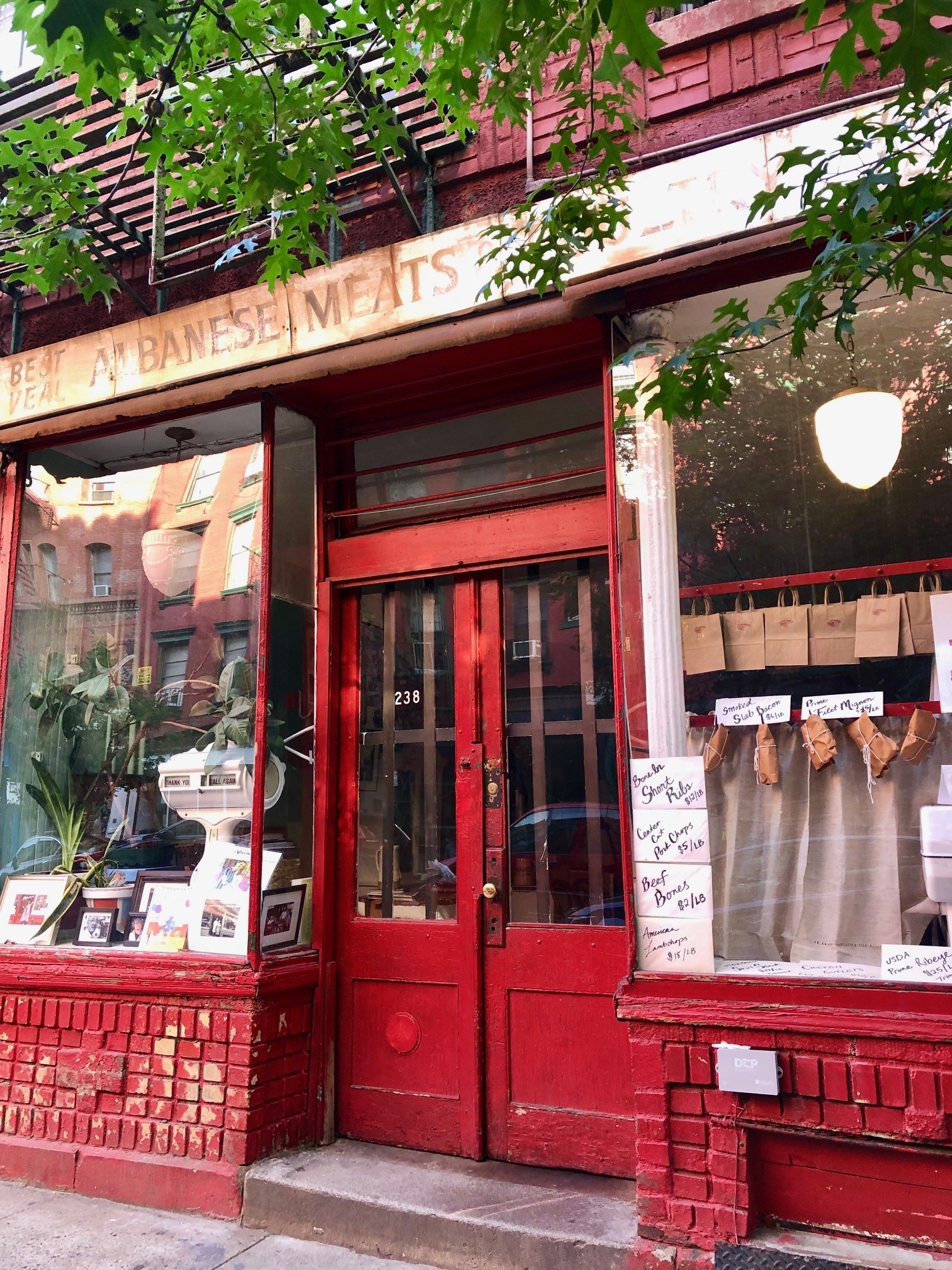 7.
"One week a month, my household does a 'pantry' week. We give ourselves a $20 grocery budget (usually for things like eggs or bread), but the rest of the week's meals come from the pantry, the freezer, or things that are already in the kitchen. This forces us to be a bit creative while also making sure none of our pantry foods go bad."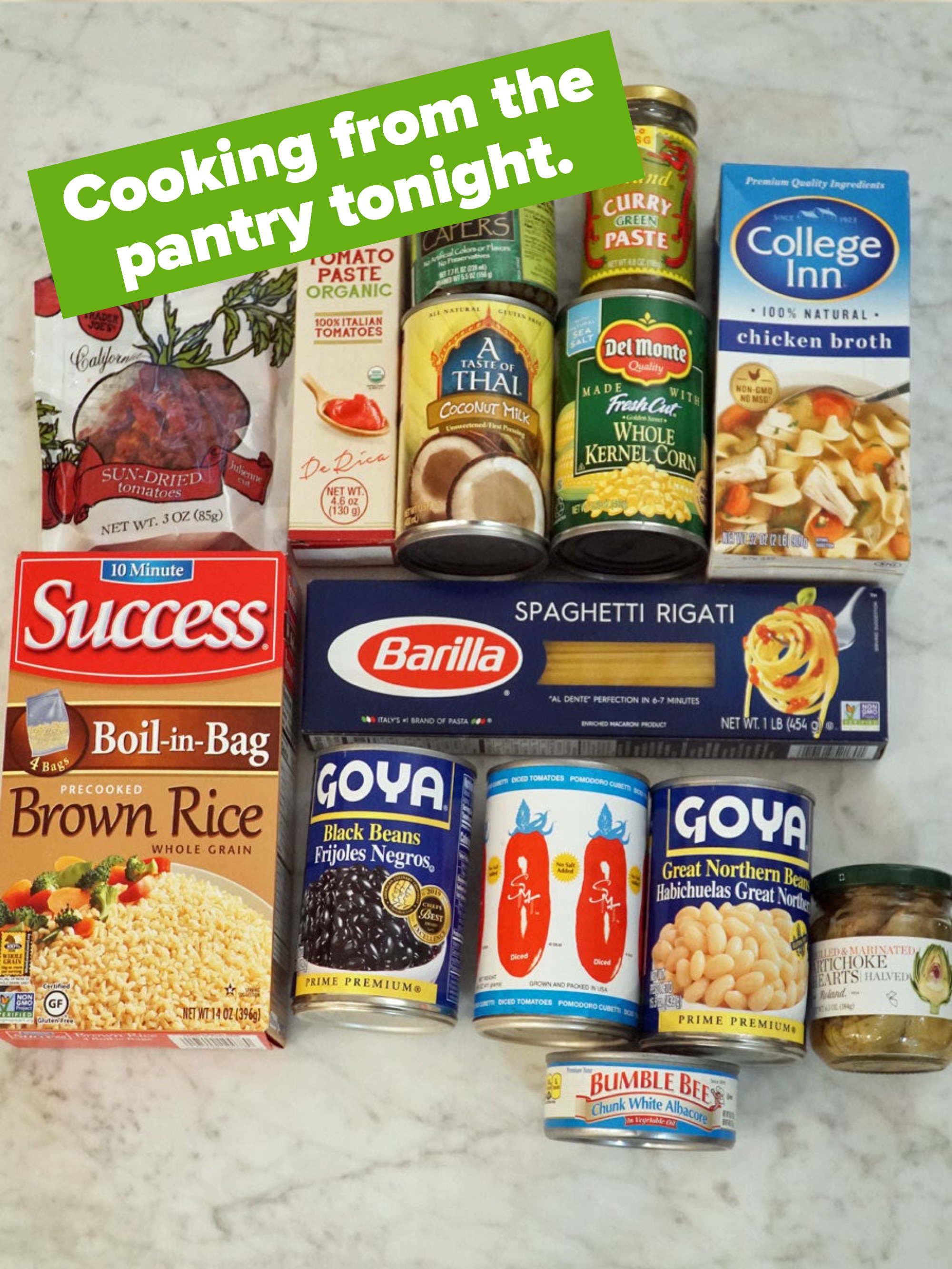 8.
"Take your leftover fish, like cod or salmon, and make fish cakes. In general, I find leftover cooked fish to be pretty gross because it's very difficult to reheat in a way that makes it enjoyable to eat. Plus, it stinks up the house when you put it in the microwave. My solution: Use a fork to flake the fish, and toss it into any crab cake recipe with bread crumbs, Dijon, eggs, mayo, and spices. Baked or fried, it's seriously good."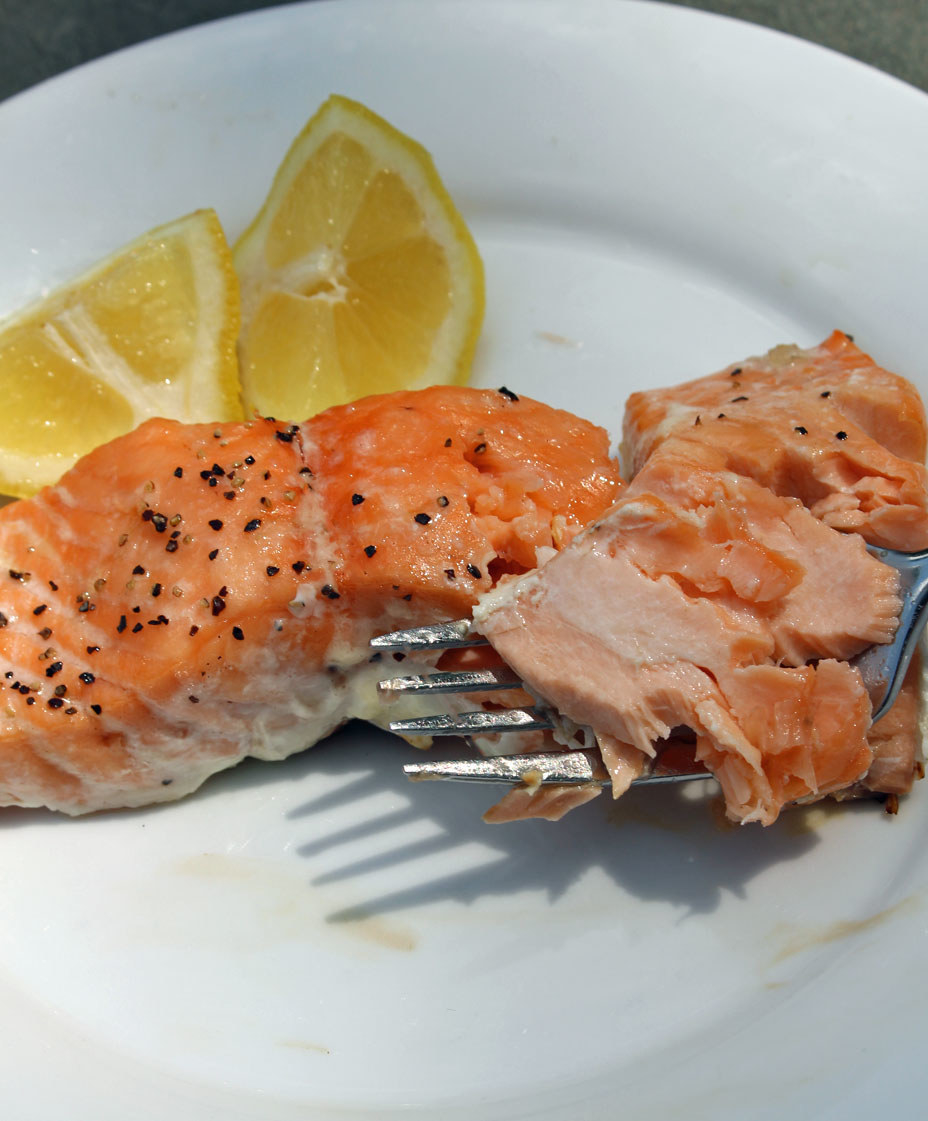 9.
"Use berries that are on their last leg (think: strawberries, blueberries, raspberries, etc.), and make a compote to put on pancakes, ice cream, and more."
10.
"Get to know your fridge, and learn how to properly store your groceries! Learning the proper settings for my fridge crisper drawers as well as what types of ingredients should be stored where has been a game changer. My veggies and fruits seem to last much longer now that I'm storing them correctly."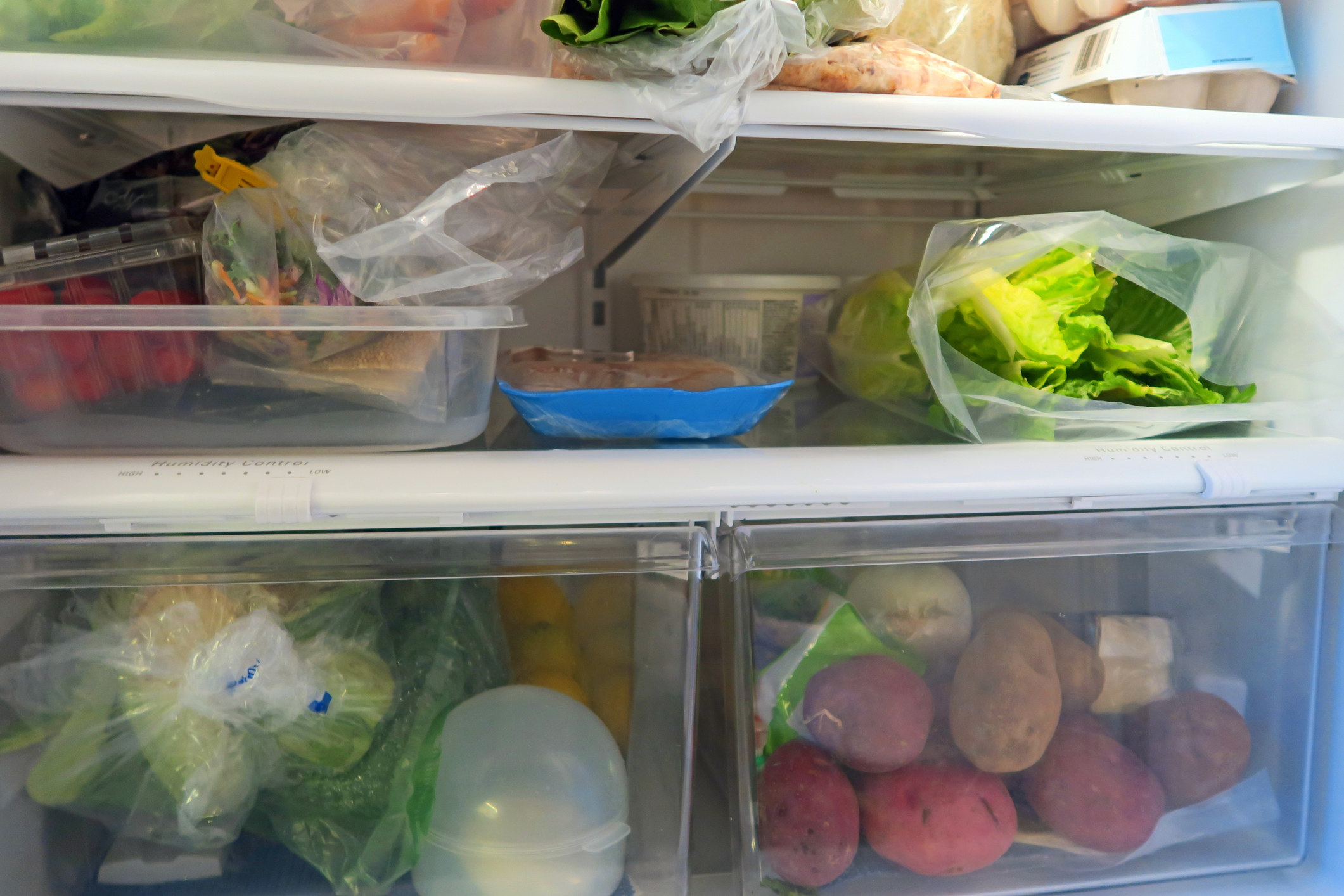 11.
"Turn leftover citrus like lemons and limes into a DIY cleaning spray. Save up used lemons and limes, and store them in the freezer. When you accumulate enough, place them in a big bowl and cover with hot white vinegar. Leave them out overnight to soak, and in the morning, you have delicious smelling cleaning product for your home."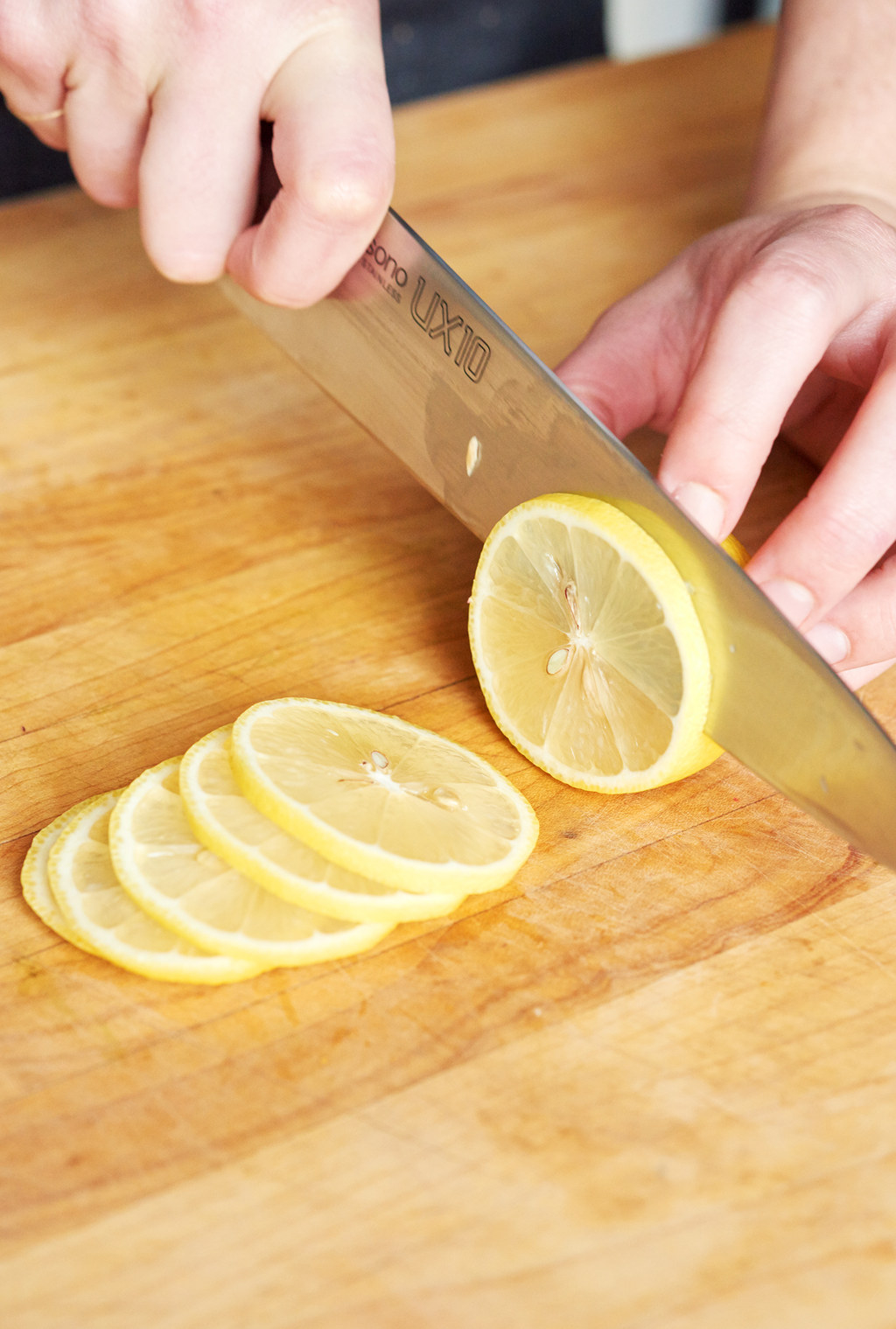 12.
"Make 'modular' meals. For example, pretty much every week, I make a huge batch of roasted vegetables, a grain (like quinoa or rice), and a protein (beans, tofu, or occasionally fish/meat). Once you've made these three components, you can eat them over and over. You can change it up by adding interesting dressings, fresh herbs, sprouts, an egg, nuts, cheese, etc..."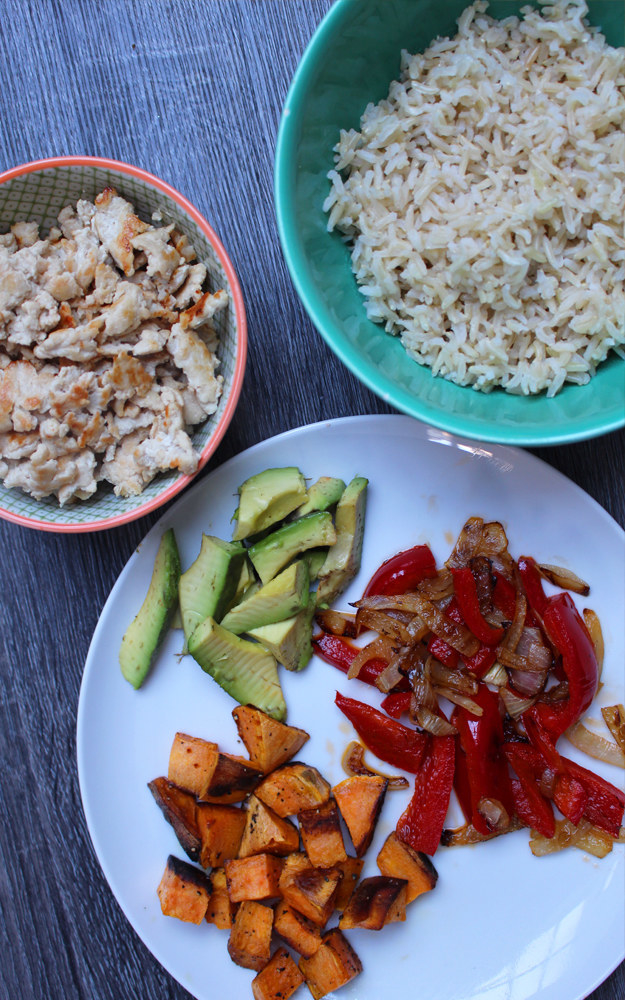 13.
"Get into pickling. You can pickle all your veggie scraps. I keep leftover bits and bobs of veggies around, pickle them, and throw onto salads and sandwiches...or just munch on them as a snack."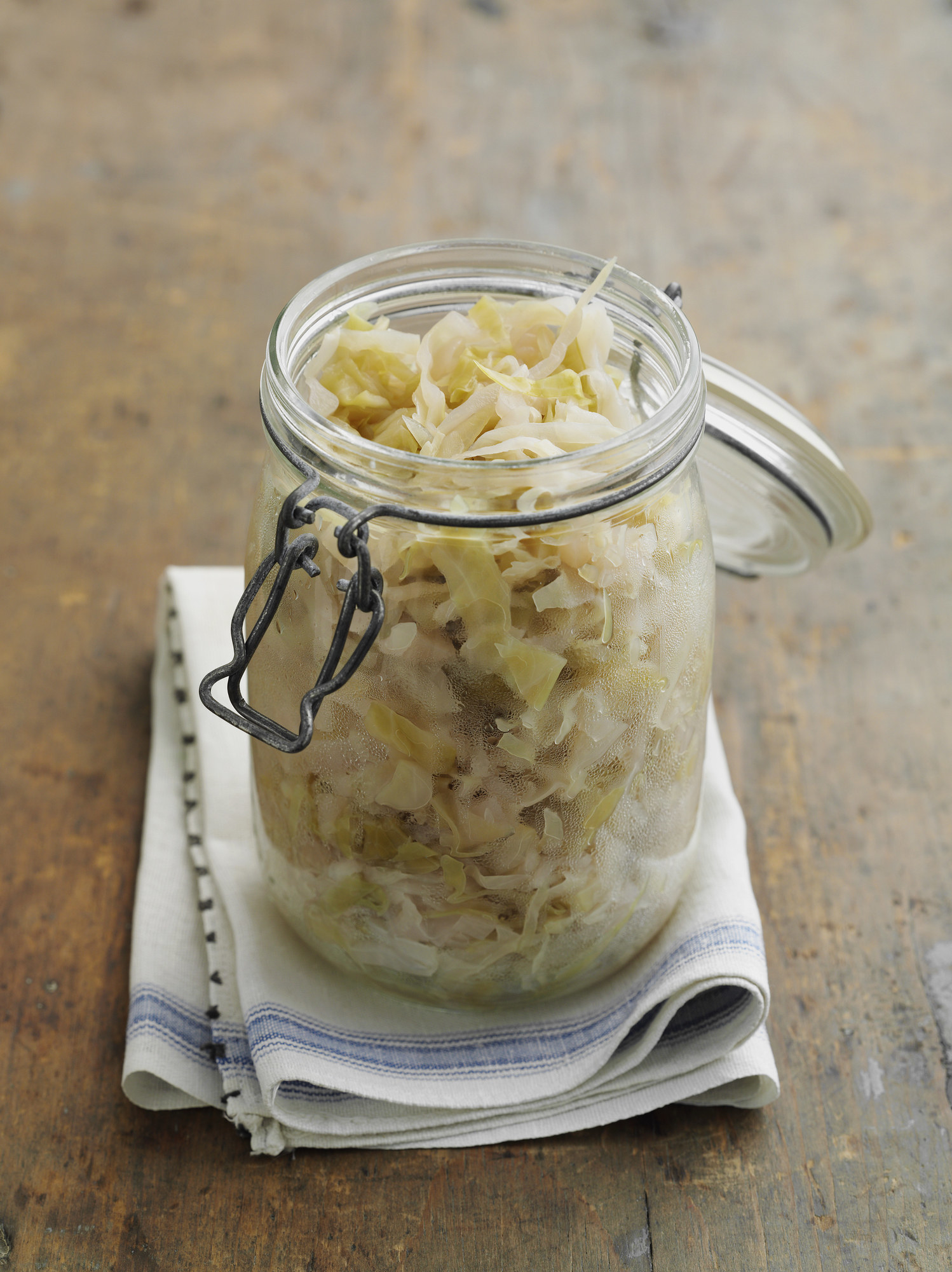 14.
"You can make really delicious crackers using discard from a sourdough starter. They are so savory and tasty, almost like homemade Cheez-Its!"
15.
Puree past-their-prime greens (like spinach or kale), then freeze them into smoothie boosters. It's totally fine if they're a little wilted or droopy — you won't be able to tell once everything gets pureed.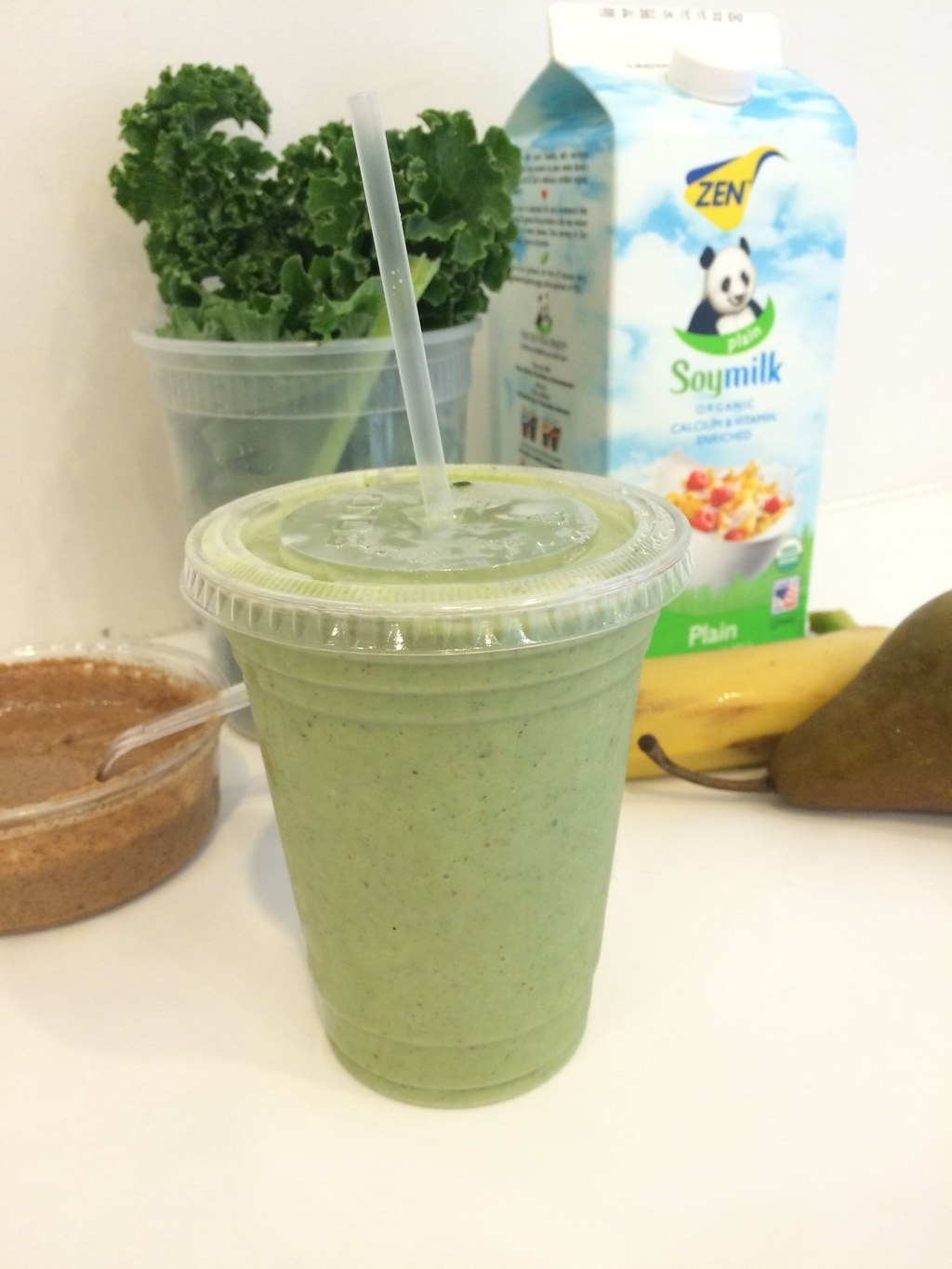 16.
"I make oatmeal in almost empty peanut butter jars. It releases all the delicious little bits of PB that are stuck to the sides that you can't seem to get out with a knife. And, of course, oatmeal with peanut butter is amazing."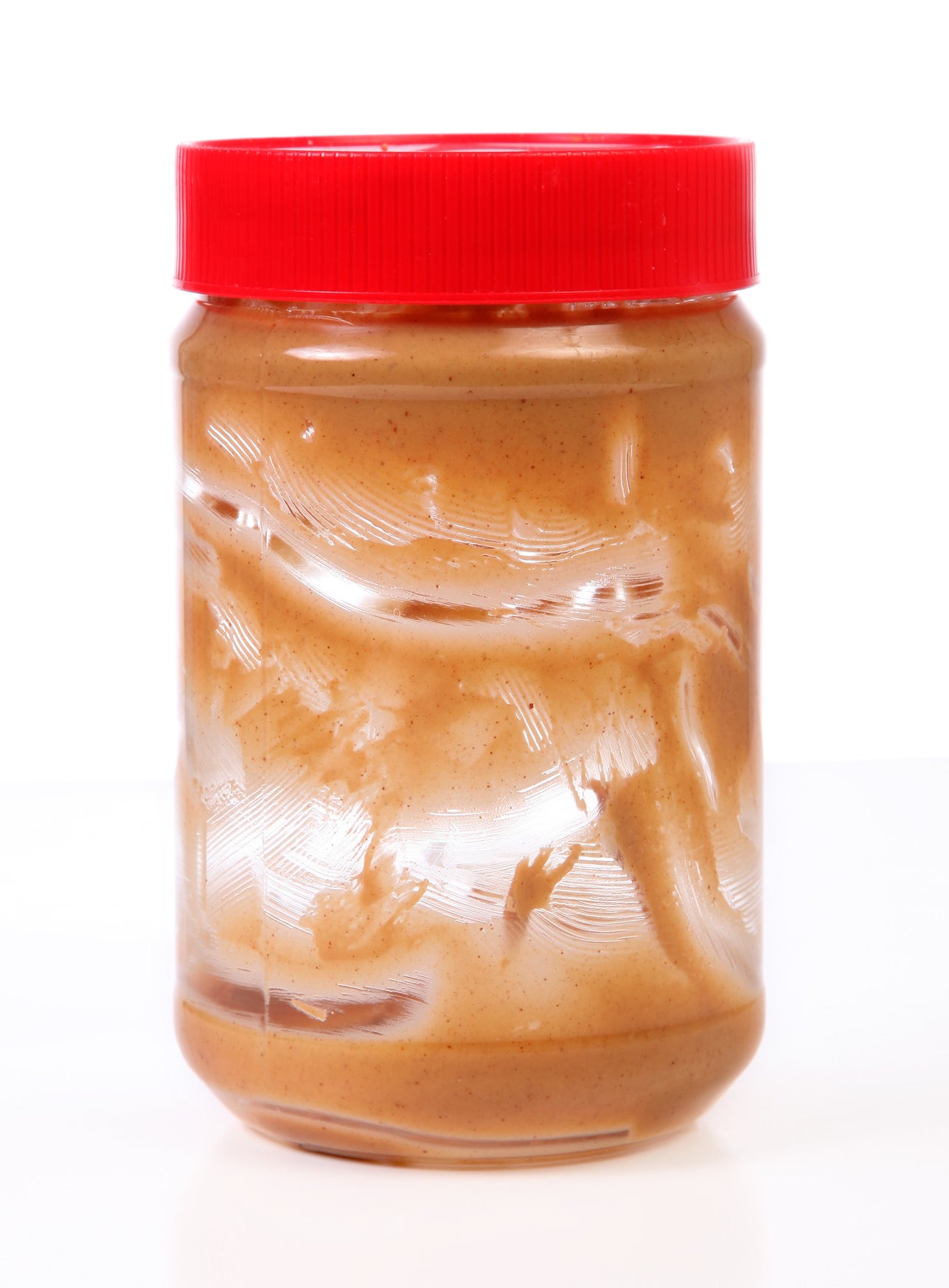 17.
"I throw basically any leftovers into egg roll wrappers — from shredded chicken to mashed potatoes — and air fry them to make crispy, homemade egg rolls."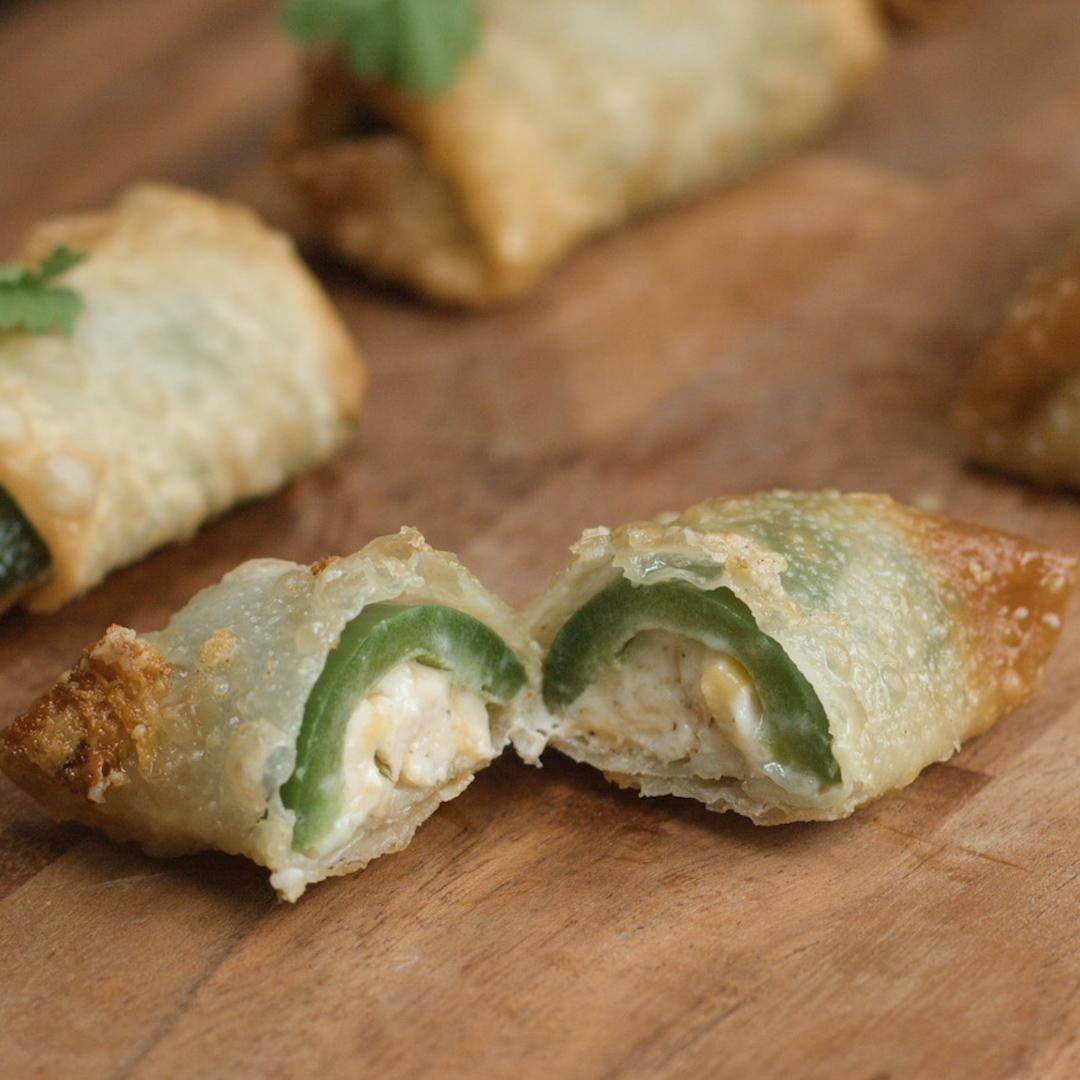 18.
"I like using my leftovers on pizza, especially extra veggies that have been cooked with tomatoes or roasted. I even use frozen pizzas as the base, which can be pretty tasteless on their own. But topped with leftovers and more cheese, they can be pretty delicious."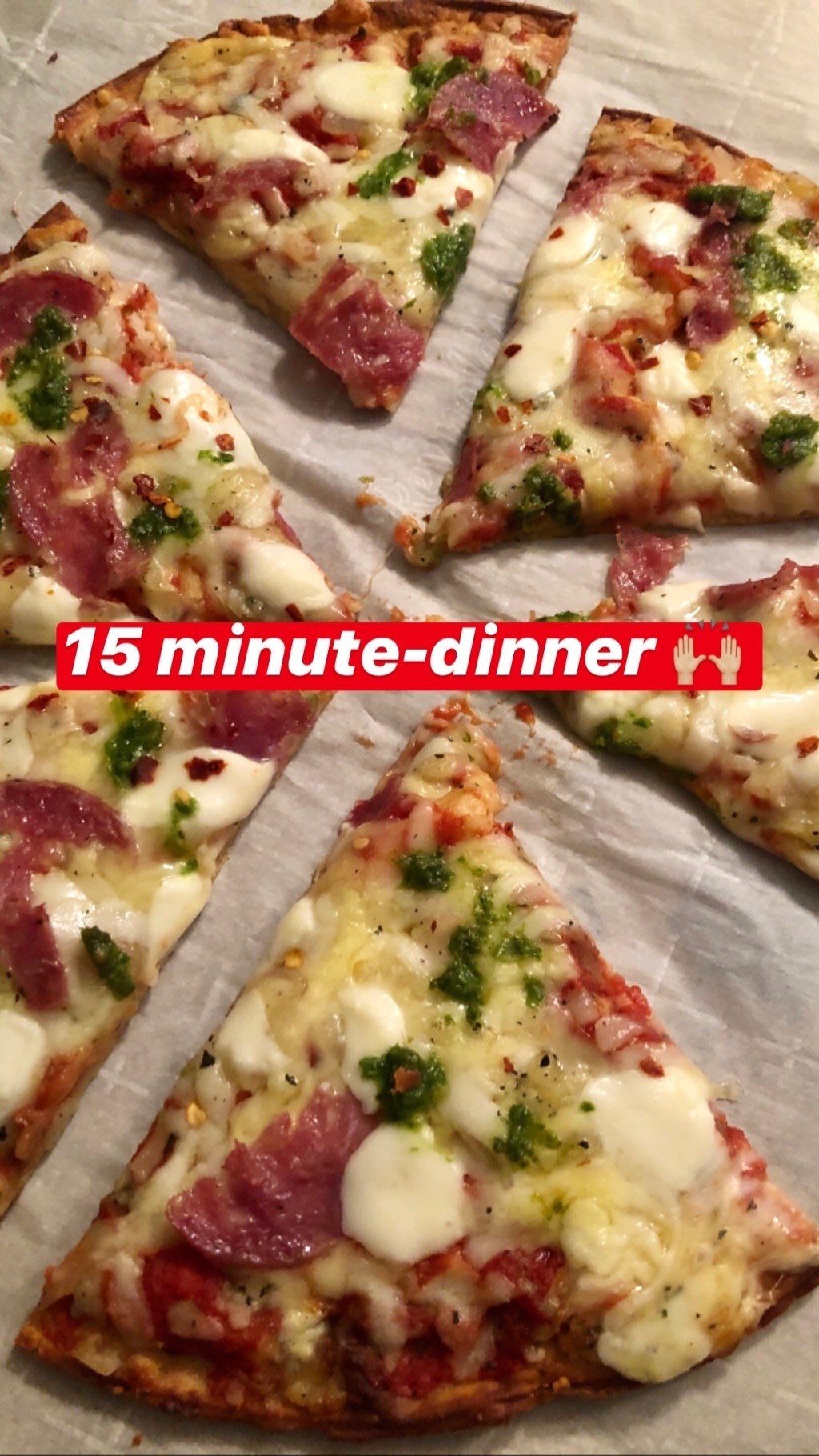 19.
"I blend leftover, semi-stale bread into soups and sauces to thicken them up and make them creamier."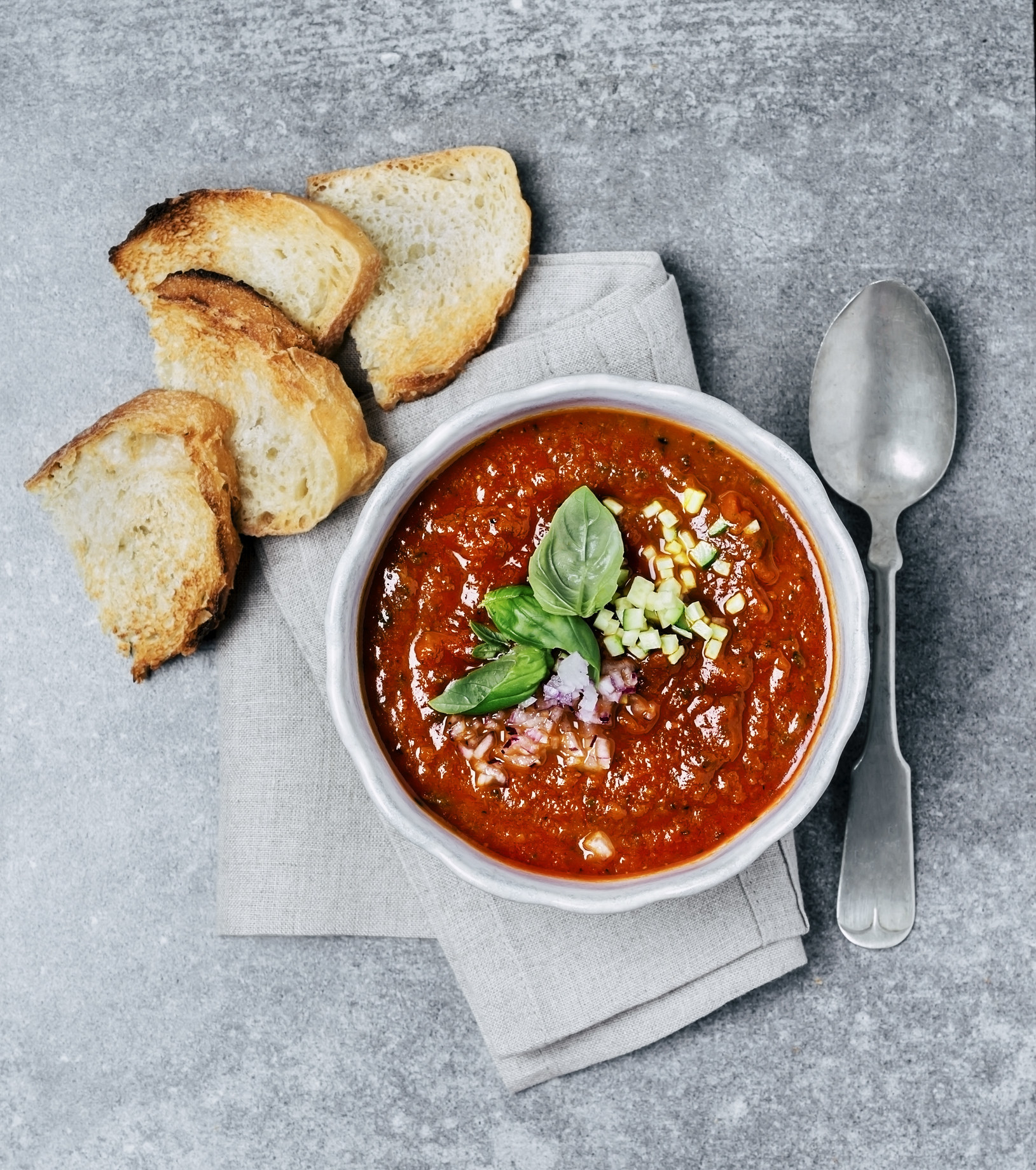 20.
"I often make bread pudding or lazy French toast in the microwave. Just tear up a couple slices of stale bread into a mug, mix one egg with some milk, sugar, vanilla, and cinnamon; pour it over the bread, add a pat of butter, then microwave for one minute. Pour on some maple syrup, and heat it for another 10 seconds, and you're done."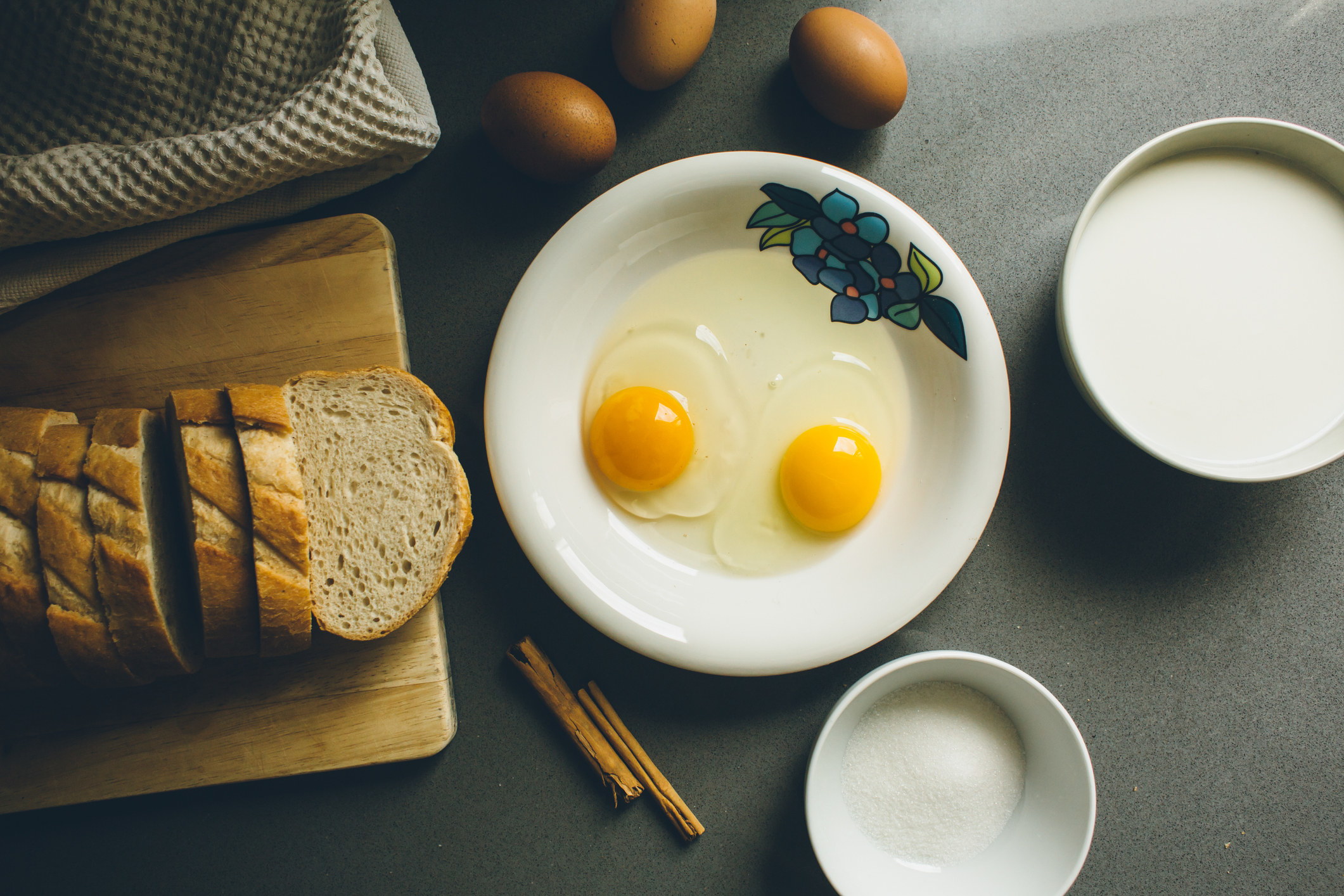 21.
"I watch for sales on meat specifically. My grocery store has 3-pound packages of ground beef, so as soon as those go on sale, I buy several, break them down into 1-pound bags, and freeze them for future meals."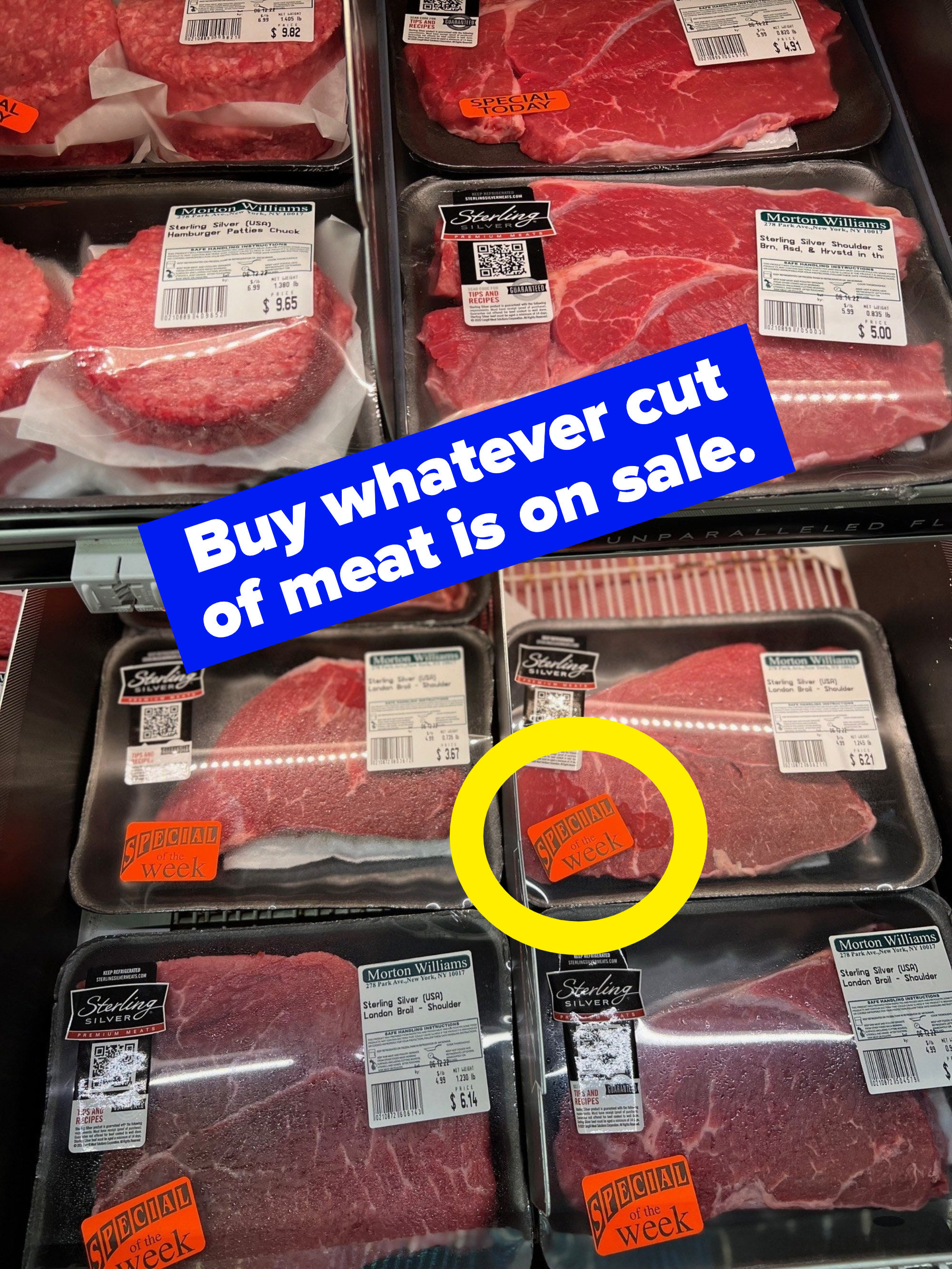 22.
"One whole roast chicken will give you quesadillas the next day, buffalo chicken wraps the day after that, and so on. Then you can save the bones for stock that you can freeze for another dish."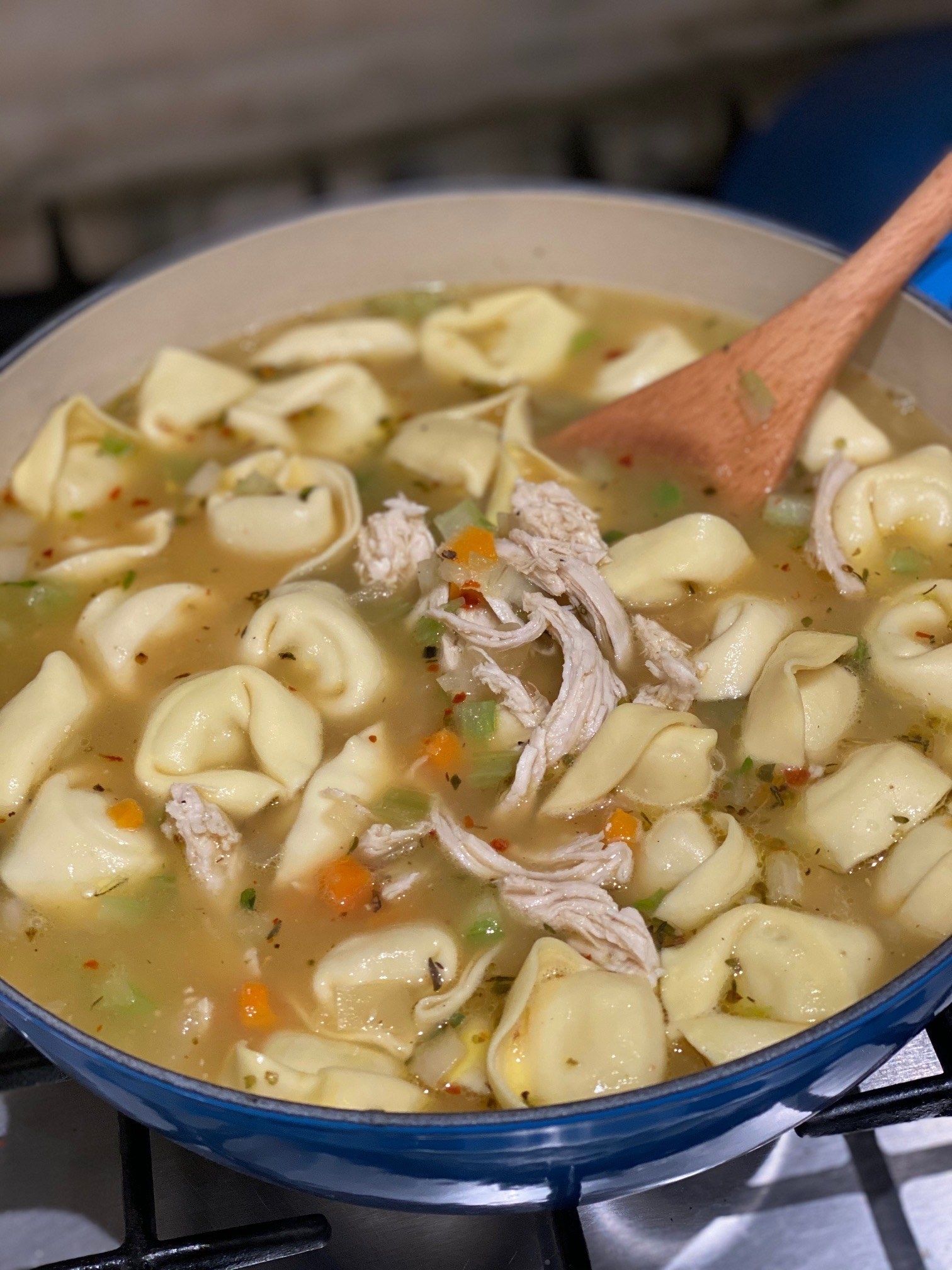 23.
Upgrade instant ramen noodles with rotisserie chicken scraps, boxed broth and pretty much any vegetables you have on hand. If you need some inspiration, check out Ina Garten's version.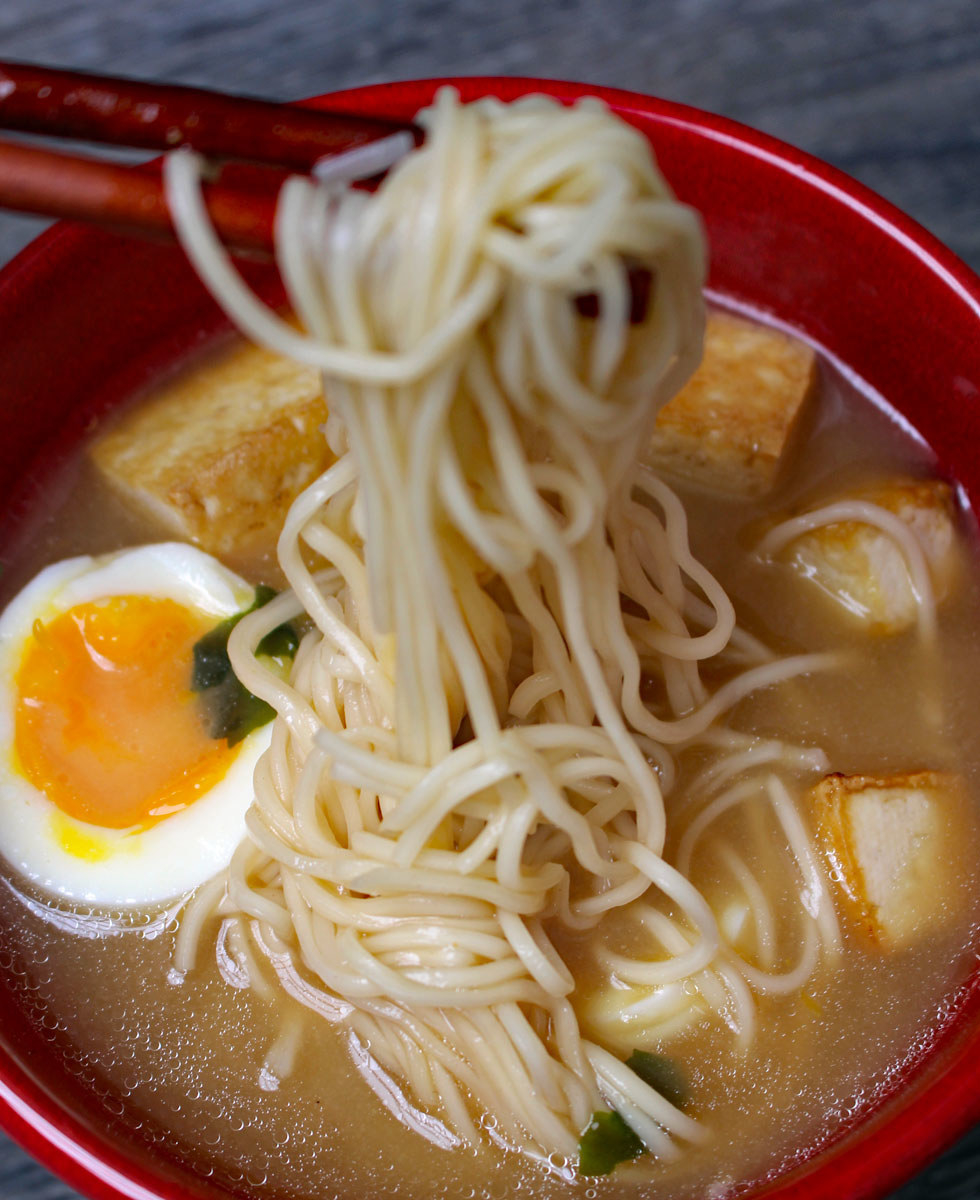 24.
"Old bananas on the verge of becoming too ripe to eat make for an absolutely glorious milkshake. Just add ice and vanilla ice cream or yogurt."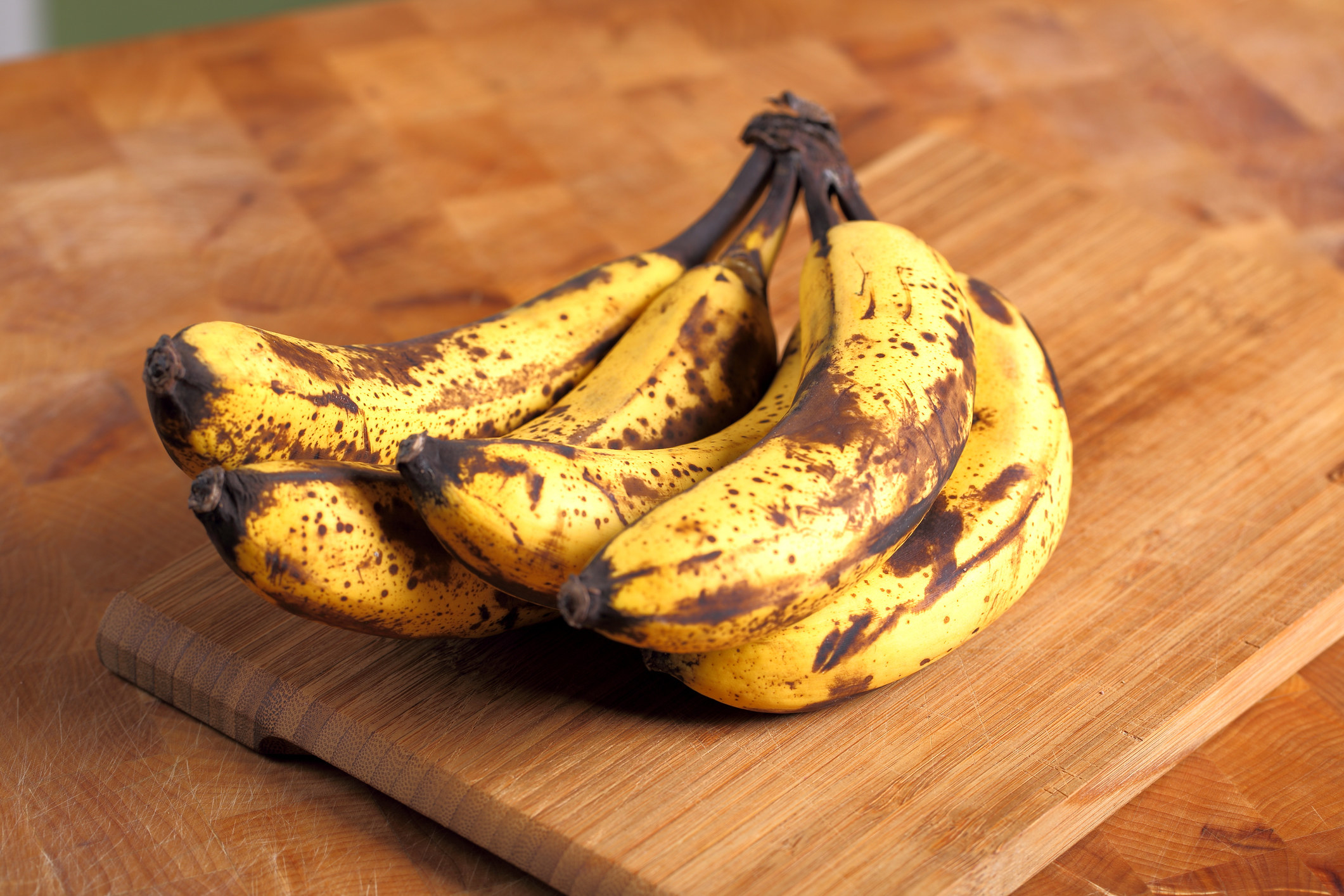 25.
"Don't throw out your broccoli stems. Rather, use them to make crunchy slaws, salads, or stir-fries. Broccoli stalks are the tender, crisp underdogs of the veggie world. They're delicious cooked — just make sure to peel their tough outer skin."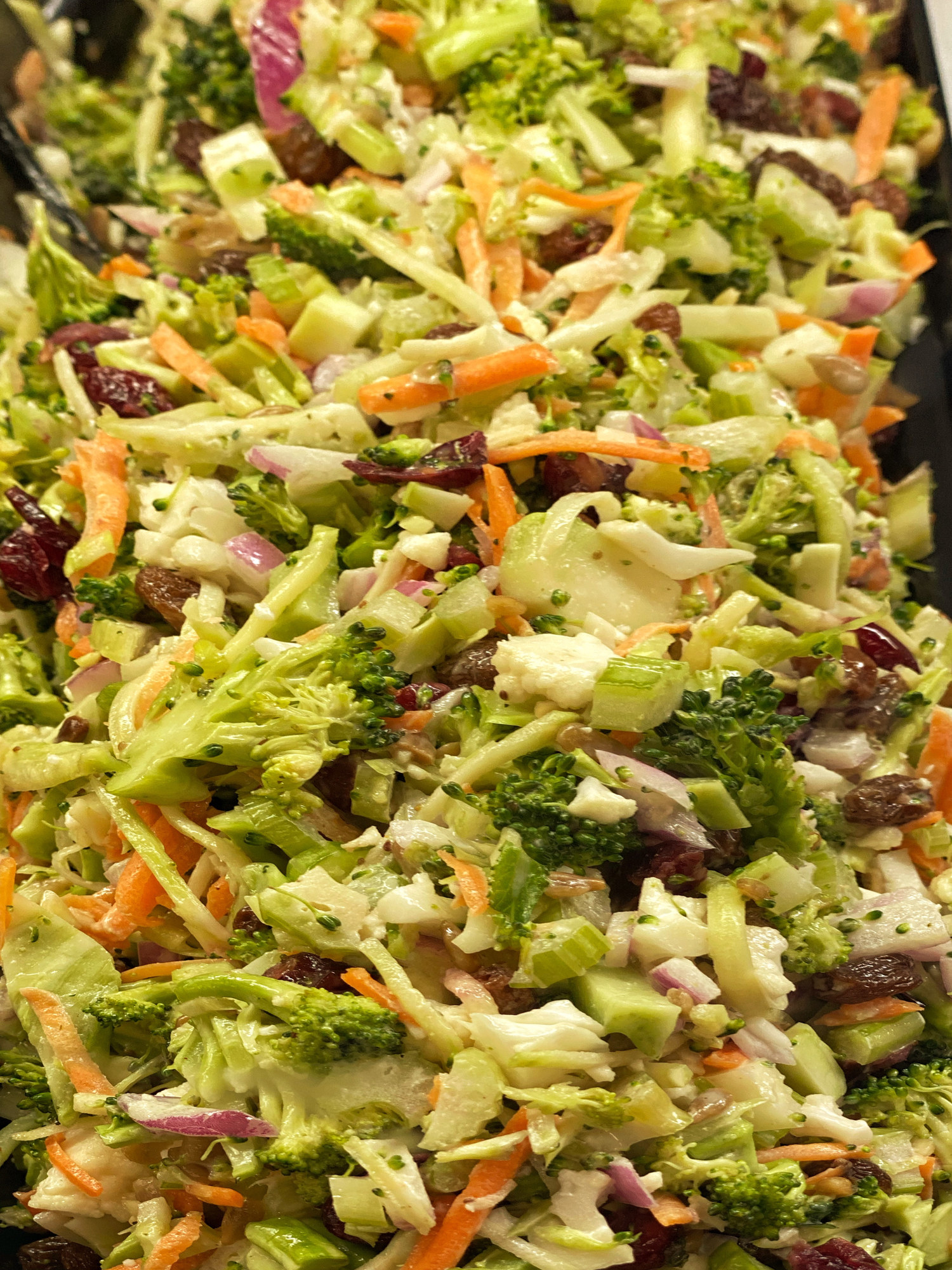 26.
"When I have leftover fried rice from Chinese takeout, I use it to make amazing stuffed peppers. Just slice off the top of bell peppers, stuff them with rice, and bake in the oven."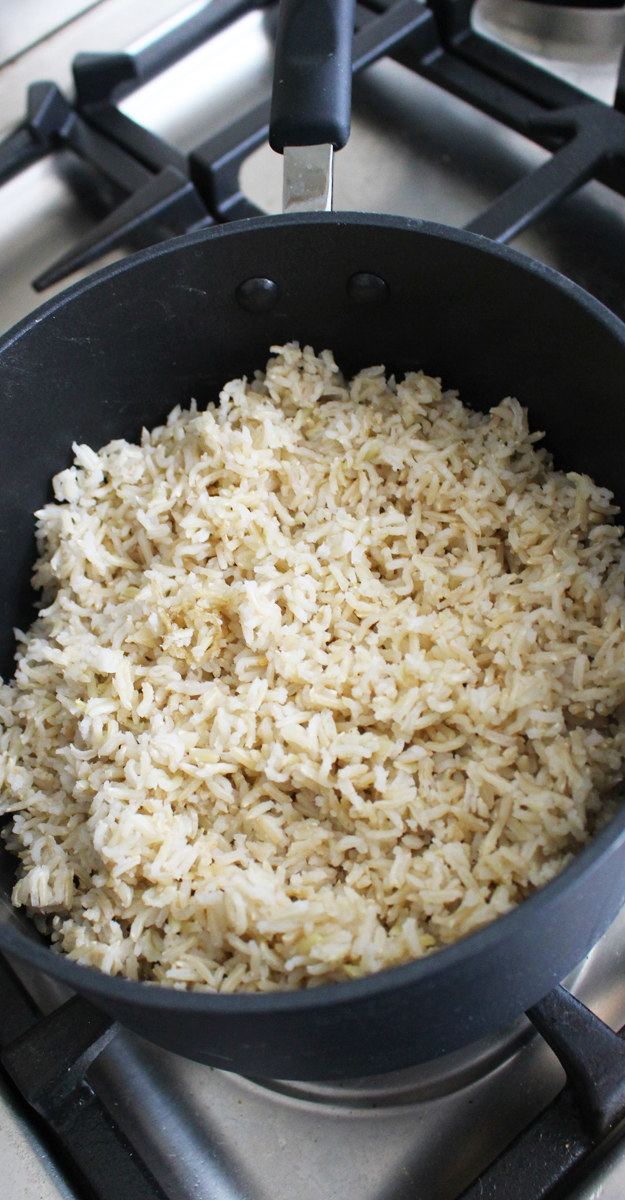 27.
Freeze about-to-wilt herbs like basil, parsley, and thyme in olive oil, then use them as ready-made recipe starters. Drop them into pretty much any dish that calls for oil as the first step — like stews, soups, or roasts.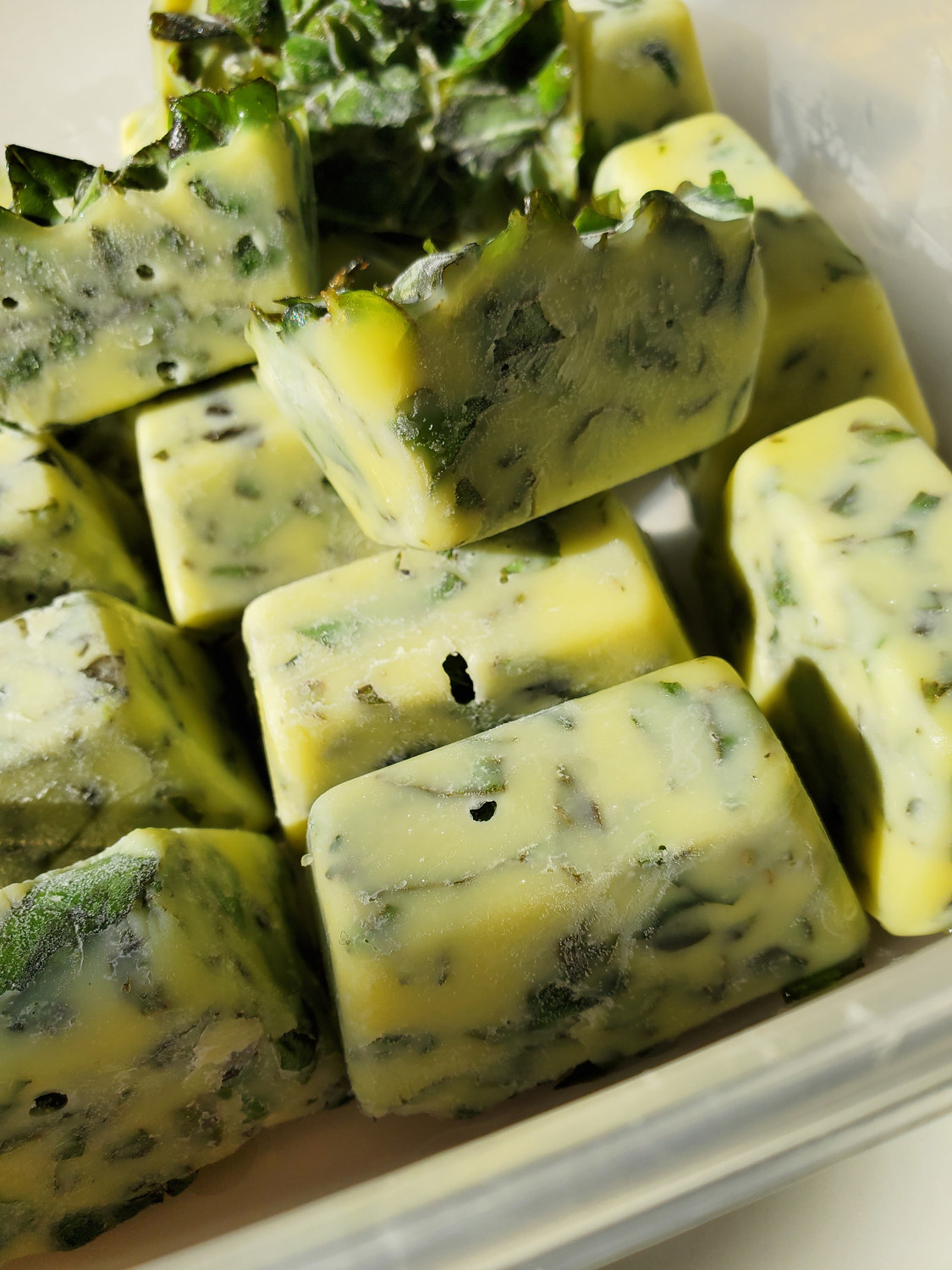 28.
"Just about any leftover cooked meat — chicken, sausage, chorizo, meatballs, chuck roast, you name it — can become a very satisfying and hearty jambalaya or dirty rice."
29.
"Turn leftover hamburgers and buns from a cookout into meat sauce and garlic bread. It's nothing fancy, but it easily becomes a pretty tasty spaghetti dinner."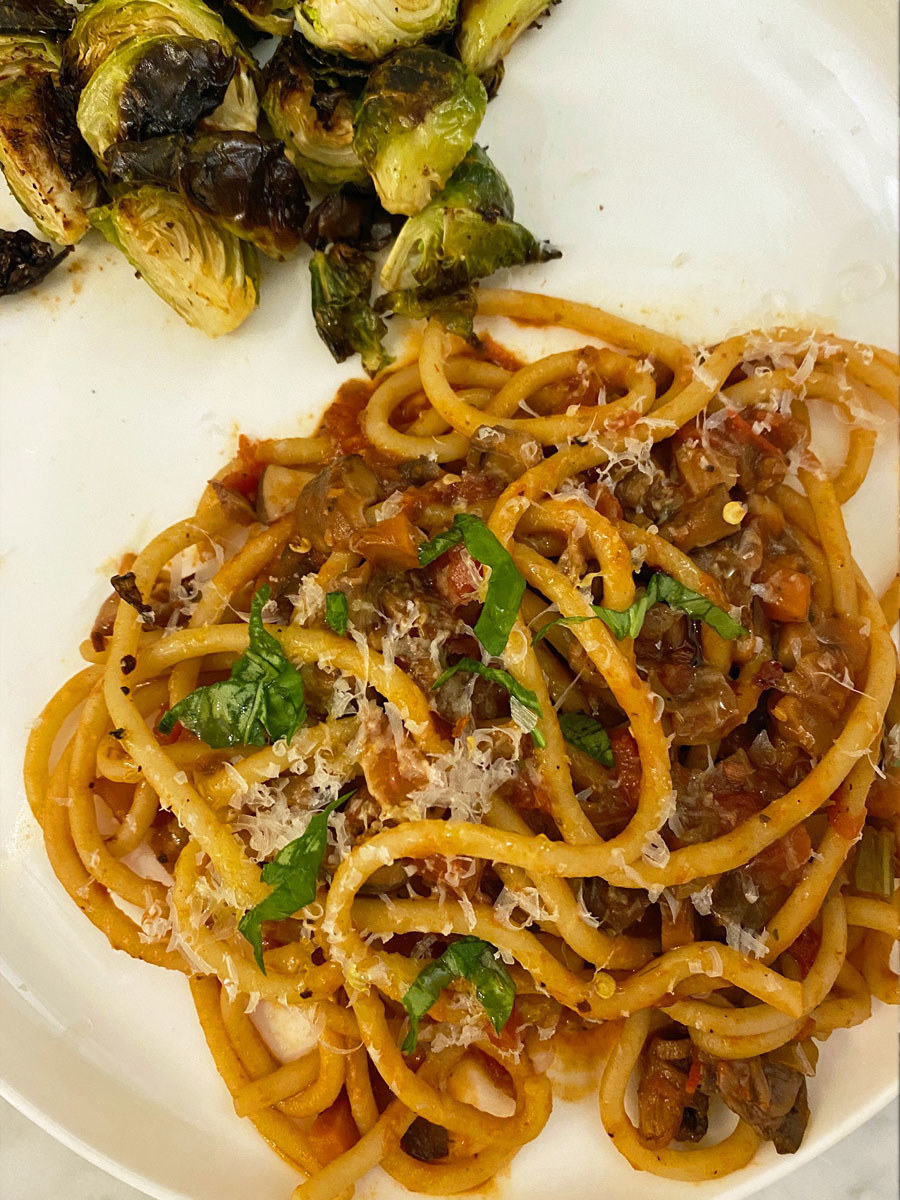 30.
"I make shakshouka out of so many different ingredients I might have sitting in my fridge. Take any sauce, whatever greens you have in the fridge, and any additional leftovers (feta, chickpeas, sweet potato, avocado, etc.), and simmer them together in a skillet. Crack an egg on top, cover until the egg sets a bit, and dig in."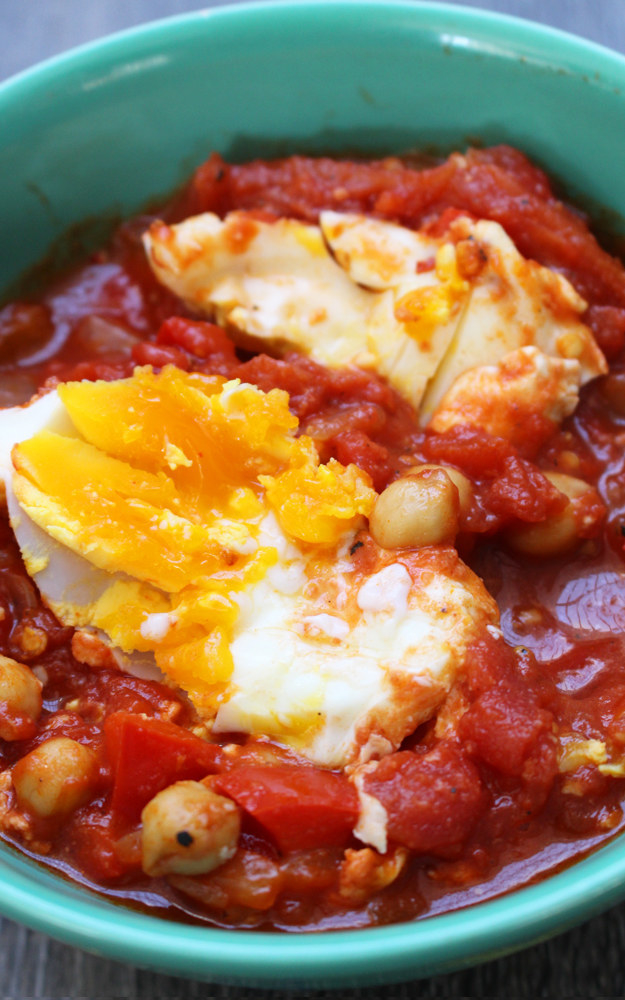 31.
"I live in a place where we have multiple supermarkets, so I try to hit a few different stores in a given week. It's shocking how much prices vary for the same items."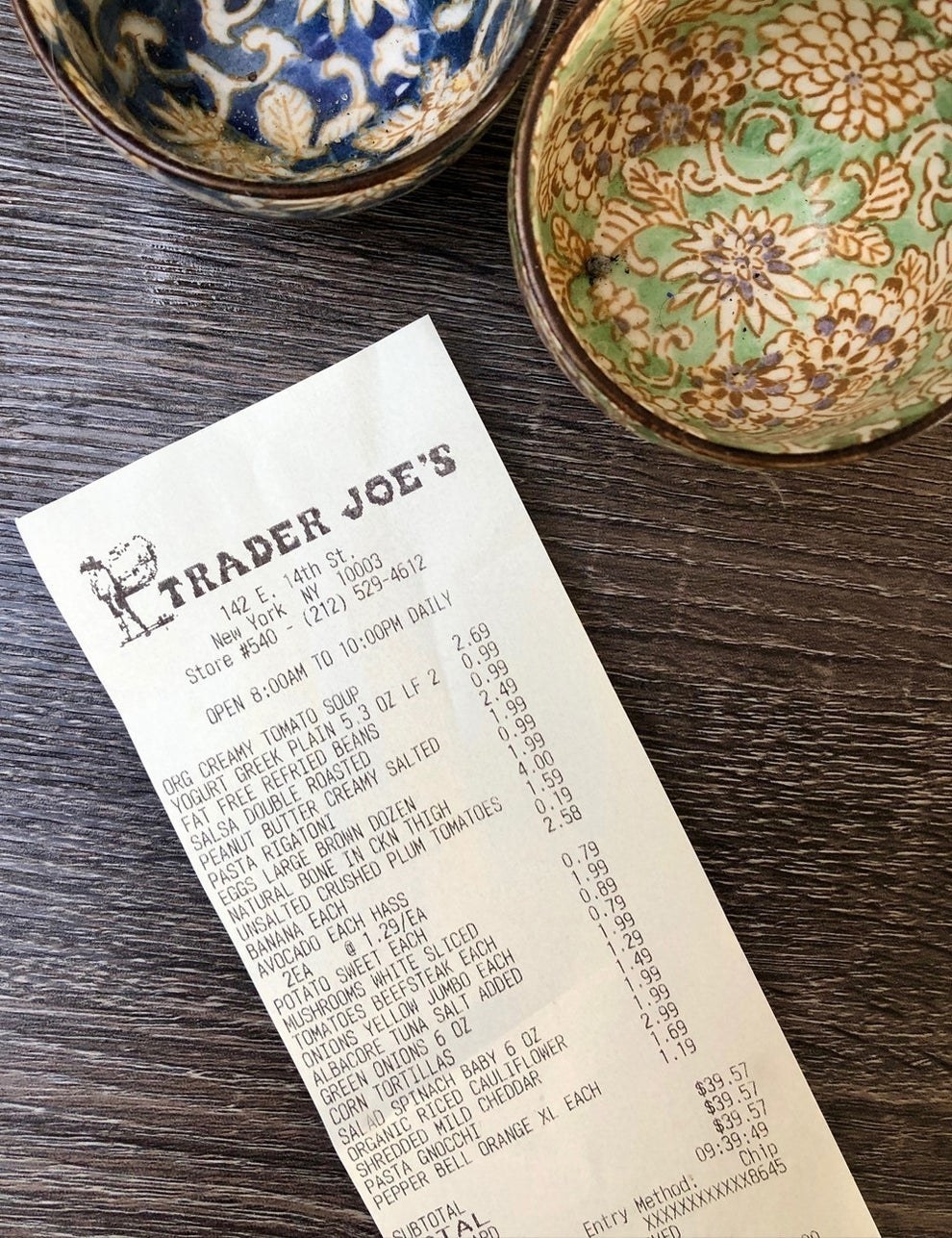 32.
Roast a whole chicken instead of buying already cut parts. It is so much cheaper and yields so much meat. You can debone a chicken on Sunday, then make meals every evening with it (things like curry, stir-fry, simple roast chicken thighs, etc.).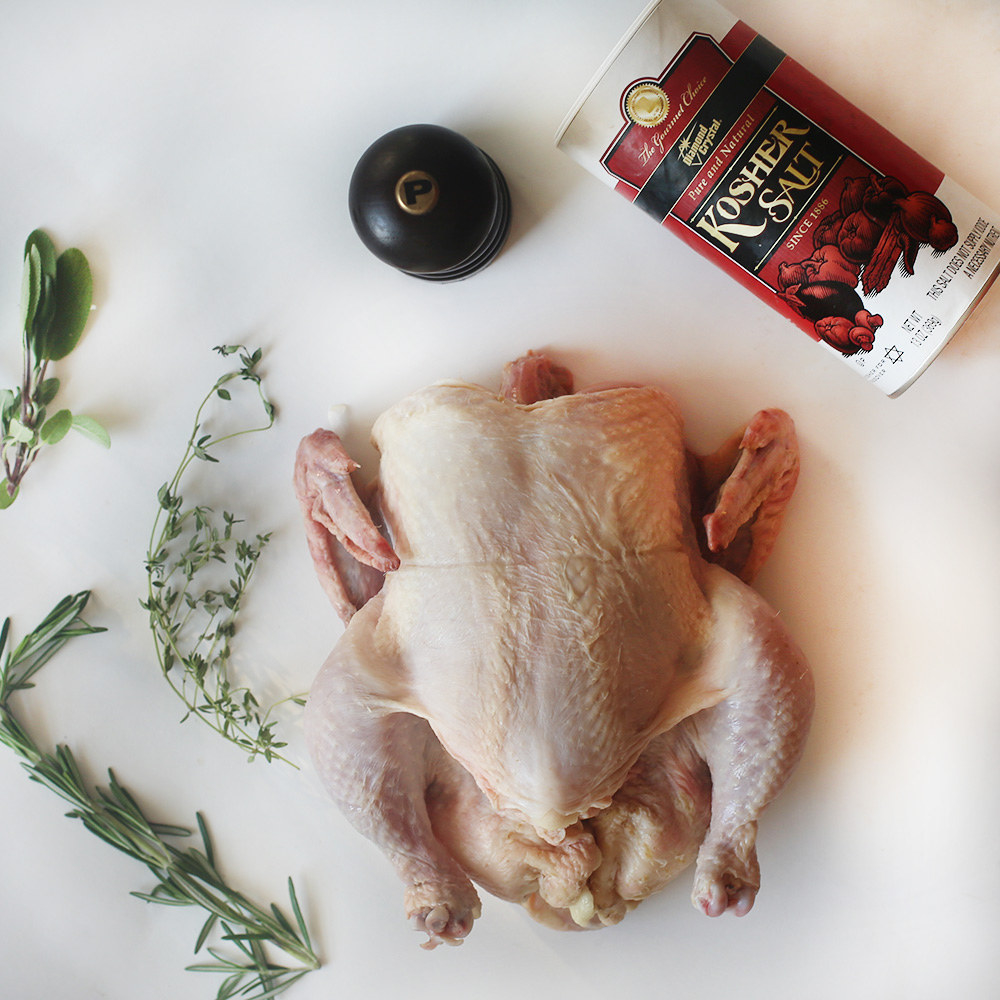 33.
"I turn those cheap ramen noodles into all kinds of pasta-based meals like spaghetti Alfredo, butter noodles, pesto pasta, beef stew, and more. If I want carbs in a dish, I just add these. I save the flavor packs for soup bases and broths or whatever else I might need seasoning for. I just used a chicken seasoning packet to make the base for broccoli cheddar soup. The beef packs also work well with caramelized onions for French onion soup."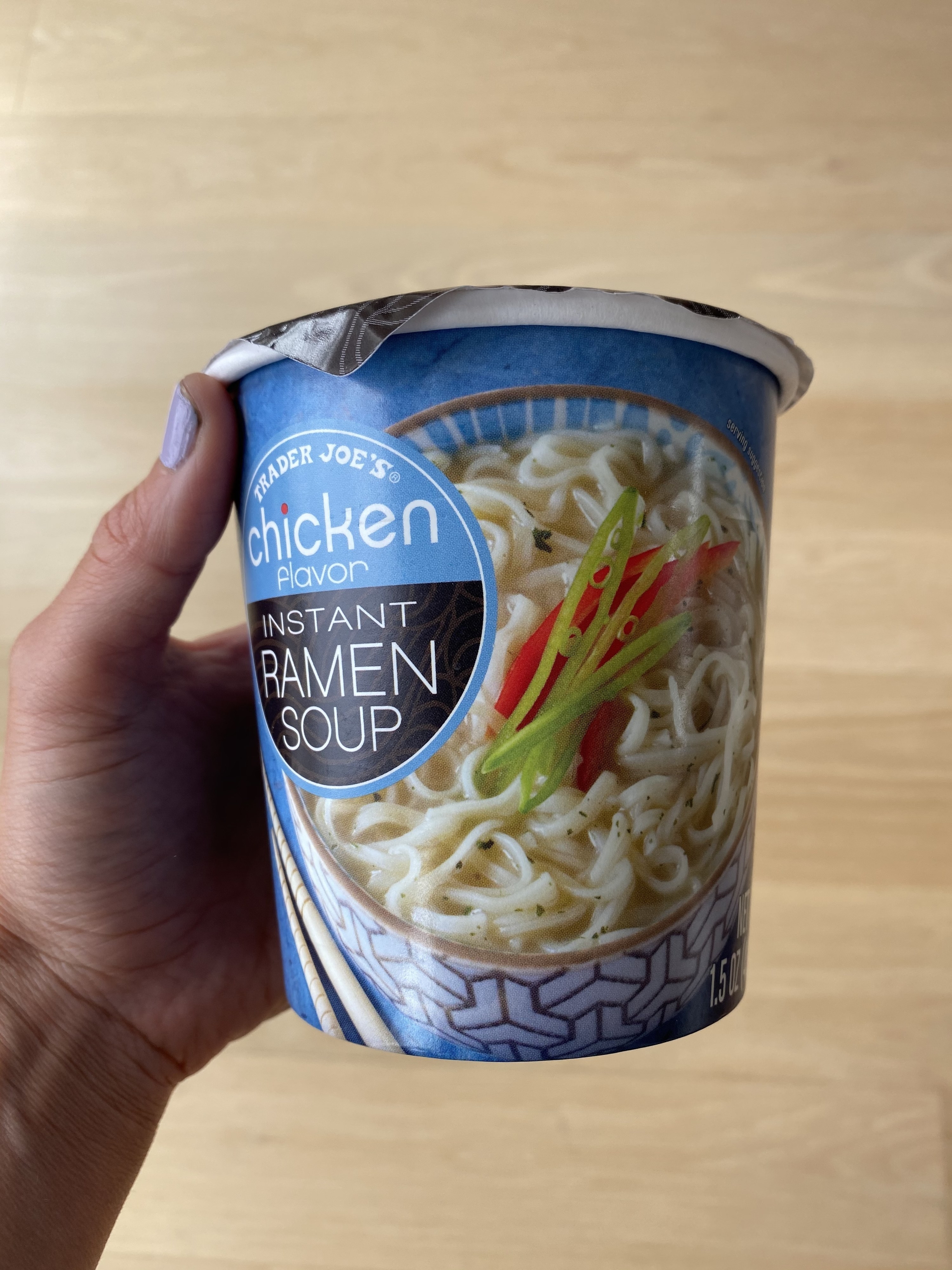 34.
"Turn over-proofed pizza dough into focaccia, stale focaccia into croutons, croutons into bread crumbs, and bread crumbs into meatballs. It's the circle of life."
35.
Experiment with cheaper cuts of meat. I'd been cooking boneless skinless chicken breasts pretty much my entire life until I decided to try cooking bone-in, skin-on chicken thighs. Prepared in a cast iron skillet, they were incredible (not to mention way cheaper than chicken breasts). Now they're my go-to when cooking chicken at home. The same goes for tougher, cheaper cuts of meat like short rib and pork shoulder. Once you learn how to properly prepare them, they're so delicious. You can always ask your local butcher about budget-friendly alternatives to your favorite meats.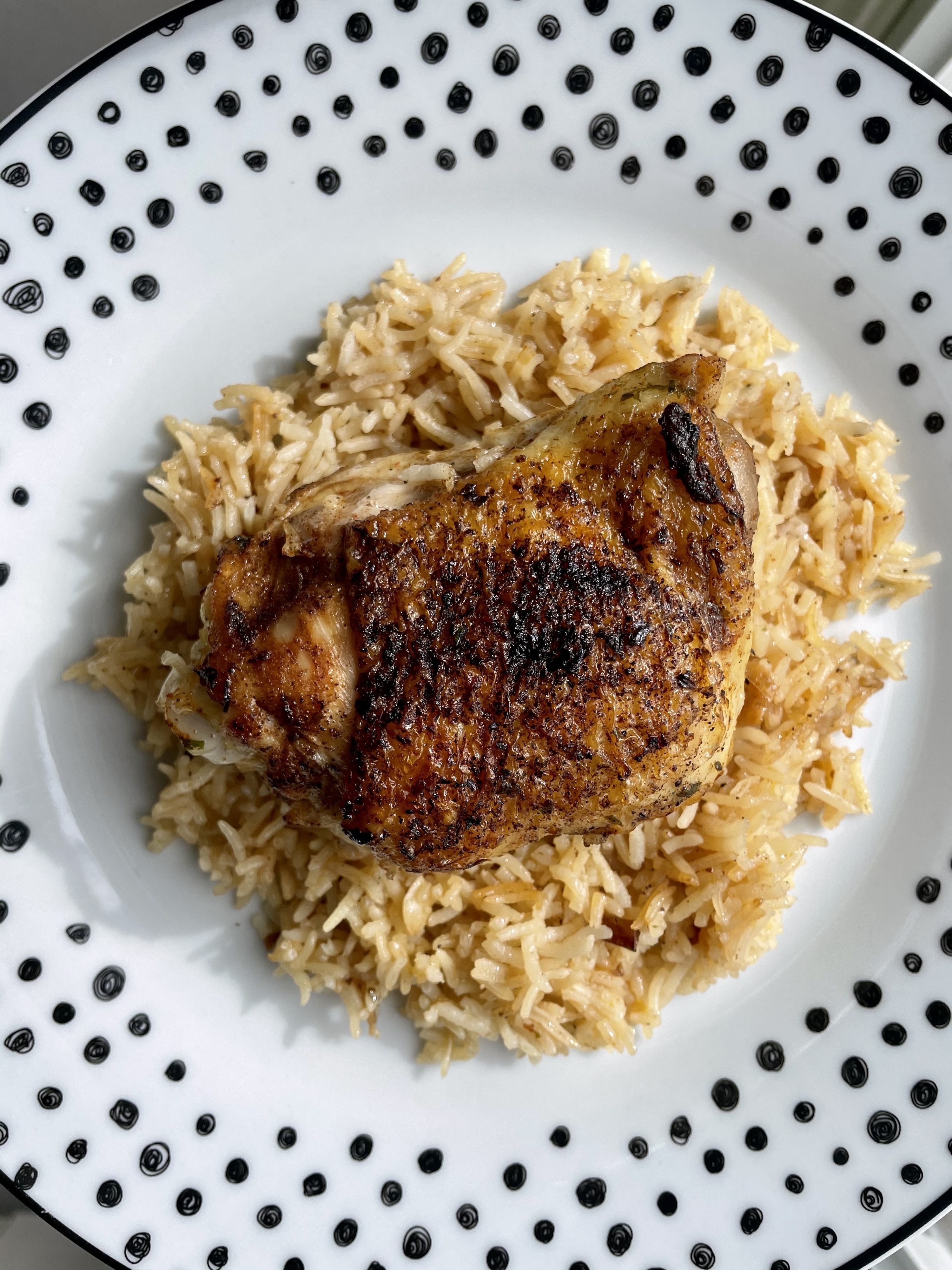 36.
"I buy dry goods from the bulk section at the market and refill containers at my house. You'd be surprised how much you can save if you're not paying for packaging, especially when it comes to seasonings and baking products."
37.
"My favorite way to use leftover food is to take day-old vegetables and mashed potatoes and fry them up into the classic British recipe bubble and squeak."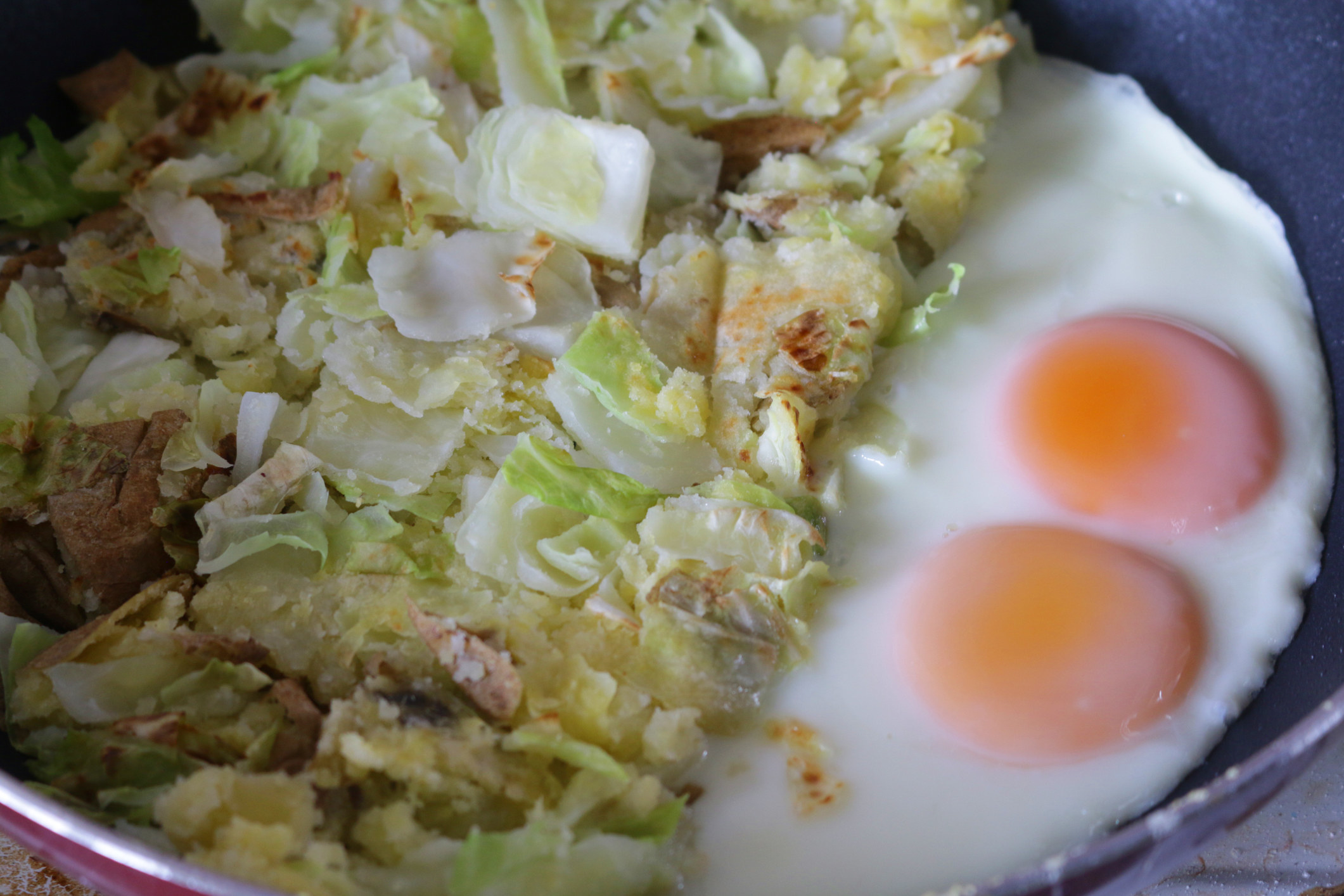 38.
Freeze leftover broth into cubes. Then drop them into recipes that call for a bit of liquid to add flavor at the end like pasta sauces. Or use them to speed up the process when cooking down lots of greens.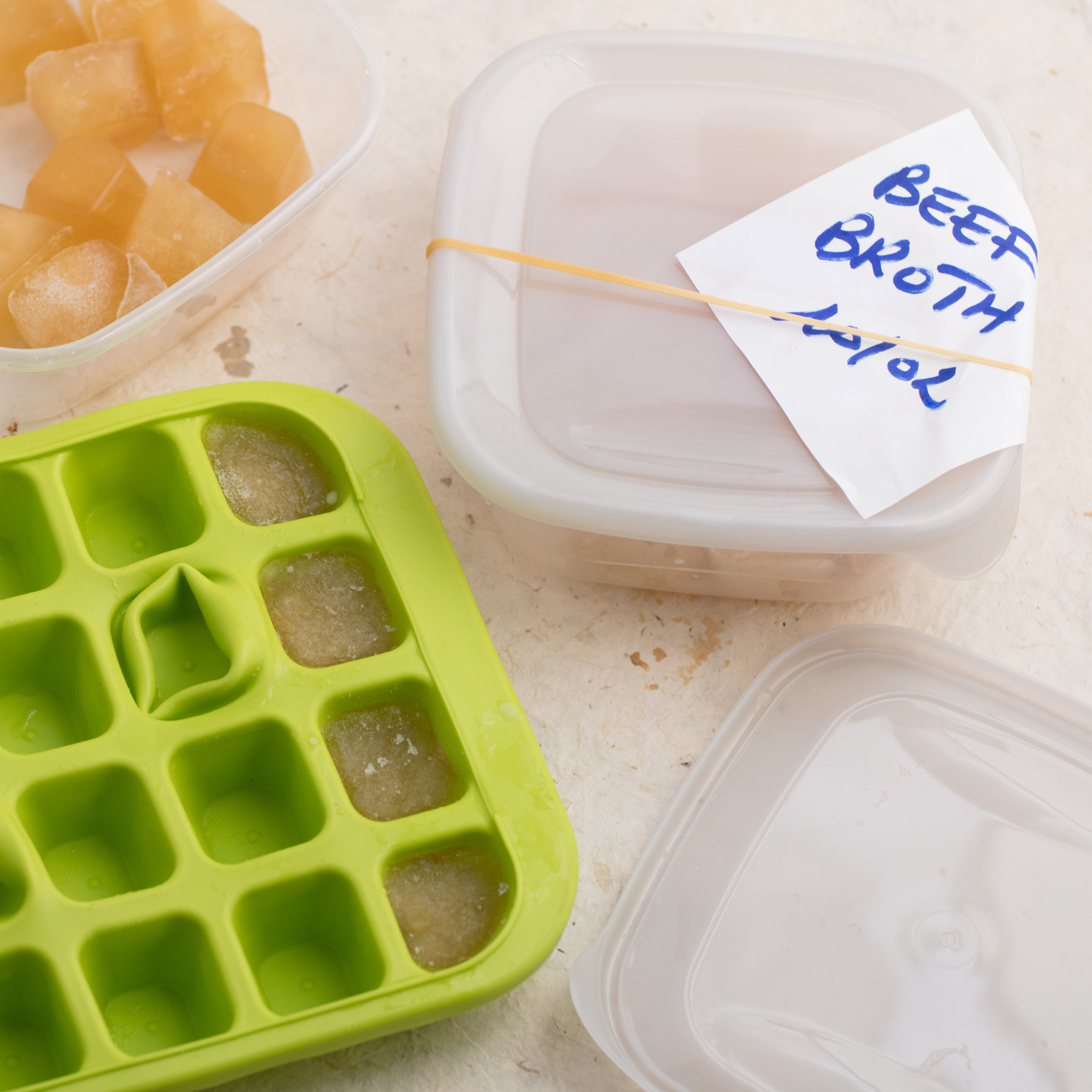 39.
"I often make omelets with pretty much any leftover ingredients. I'll toss in bits and bobs of anything from tinned fish to kimchi."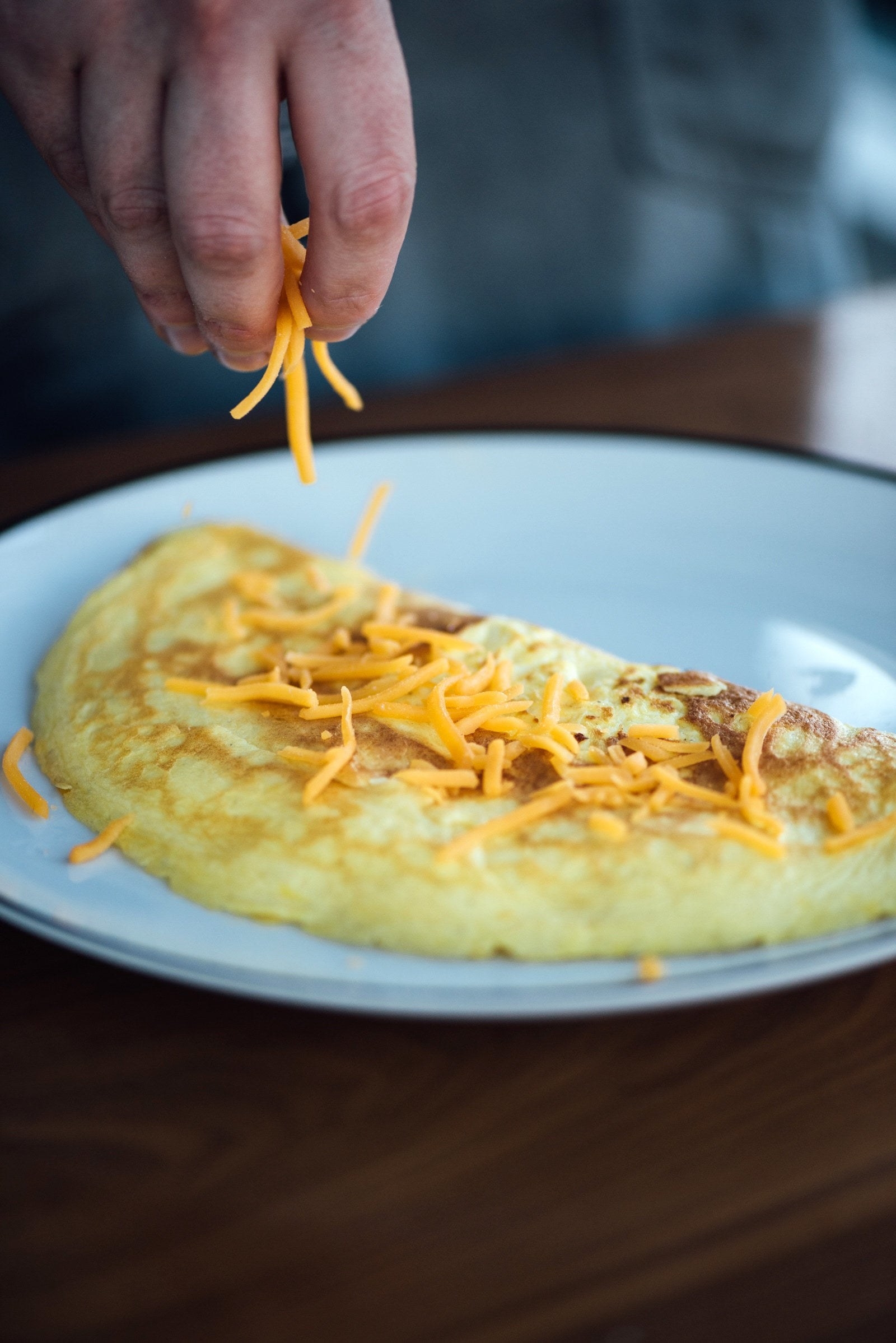 40.
You can cook the tops of most root vegetables (like beets, carrots, and radishes) just like you would kale or Swiss chard. Just sauté in olive oil with some garlic, salt, and pepper for an easy veggie side.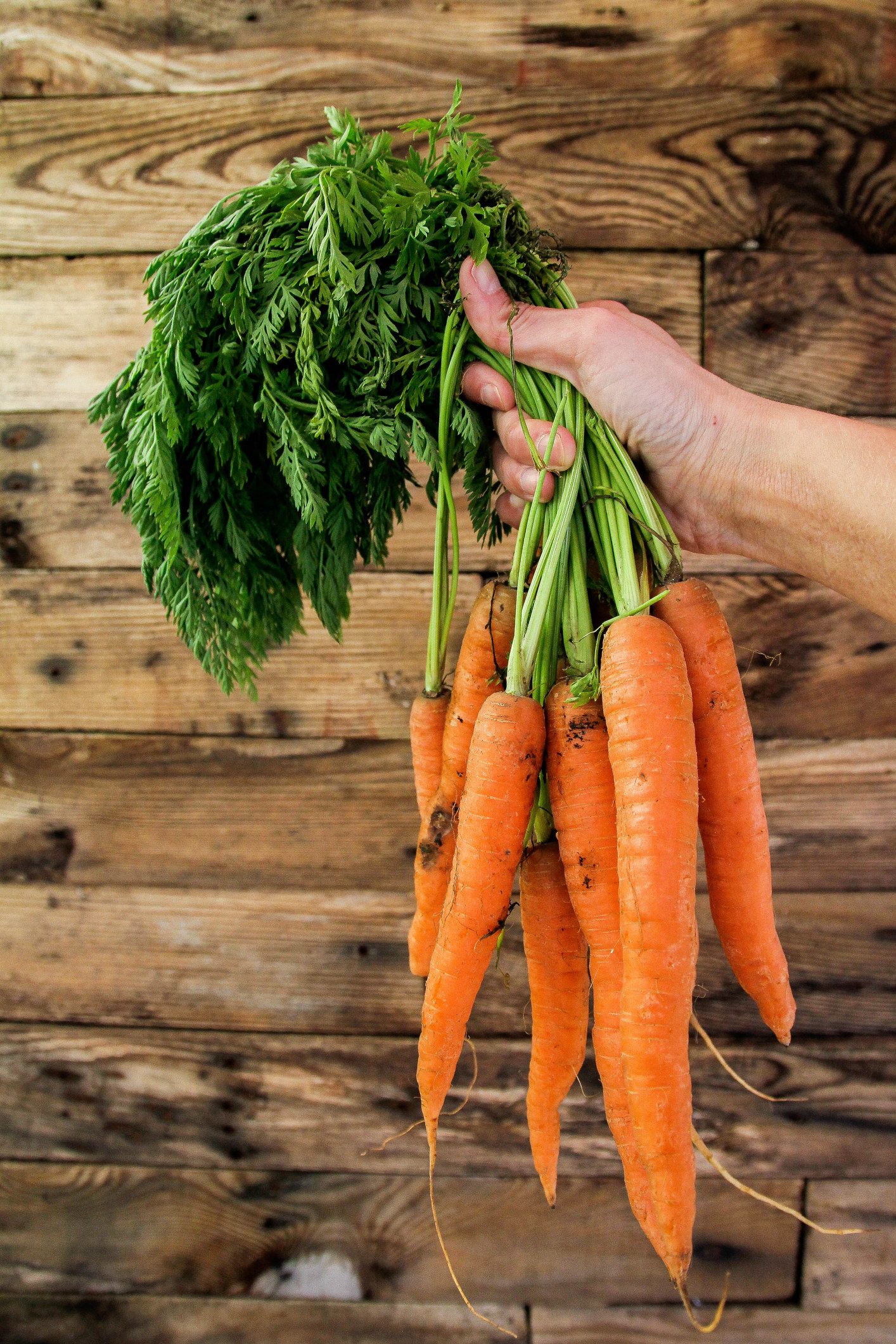 41.
"If you have a sourdough starter, use the discard as the batter to make incredible scallion pancakes."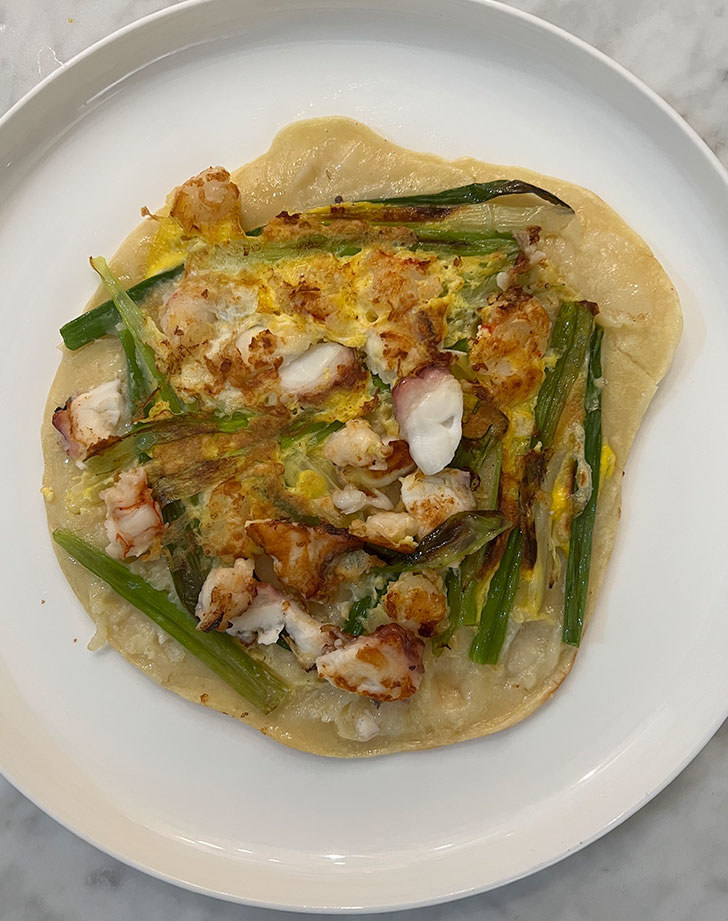 42.
"Take your leftover mashed potatoes and turn them into tater cakes or pierogi. Or make them into croquettes and freeze them for later."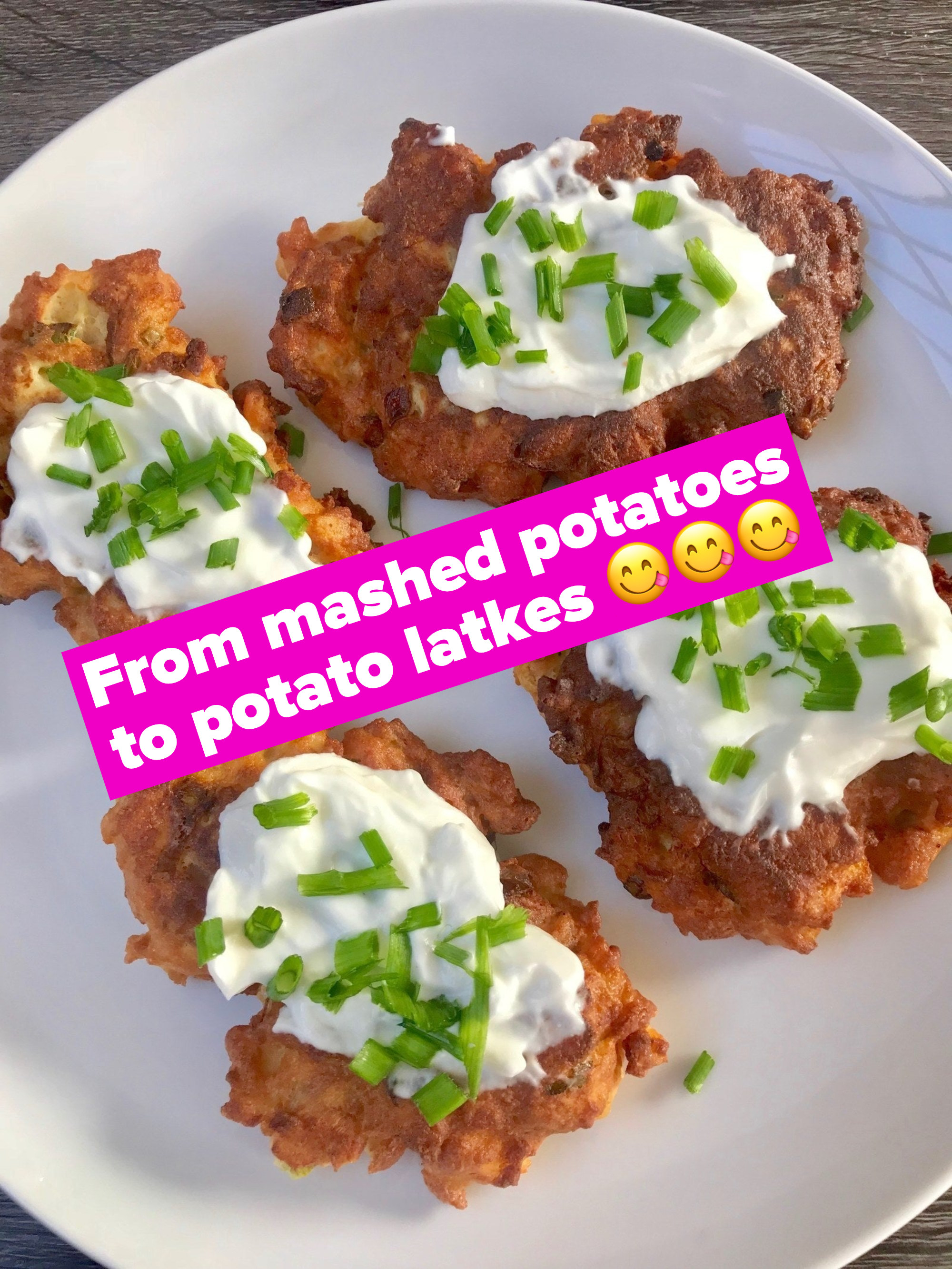 43.
"I make fried rice using pretty much whatever is left over in my fridge⁠ — not just the previous day's rice. I'll throw in anything from chopped-up ribs and egg whites to deli meat that didn't make it into my lunchtime sandwich."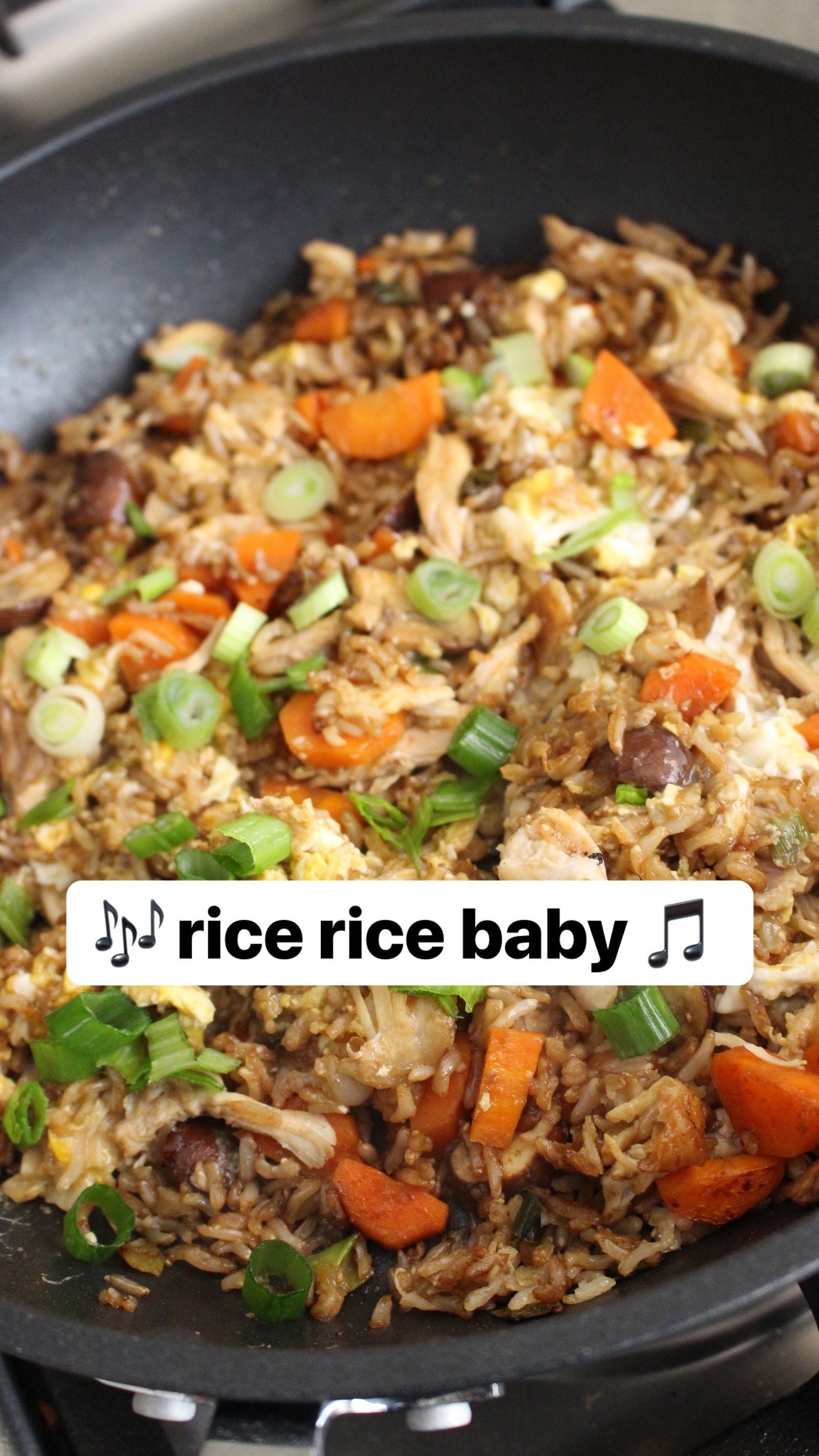 44.
"No one will notice that vegetables are a little bit soft and wrinkly if you roast them. Throw pretty much any old vegetables into the oven with lots of onion, garlic, and paprika powder. I like to wrap them all up in tortillas like veggie tacos. It's so good."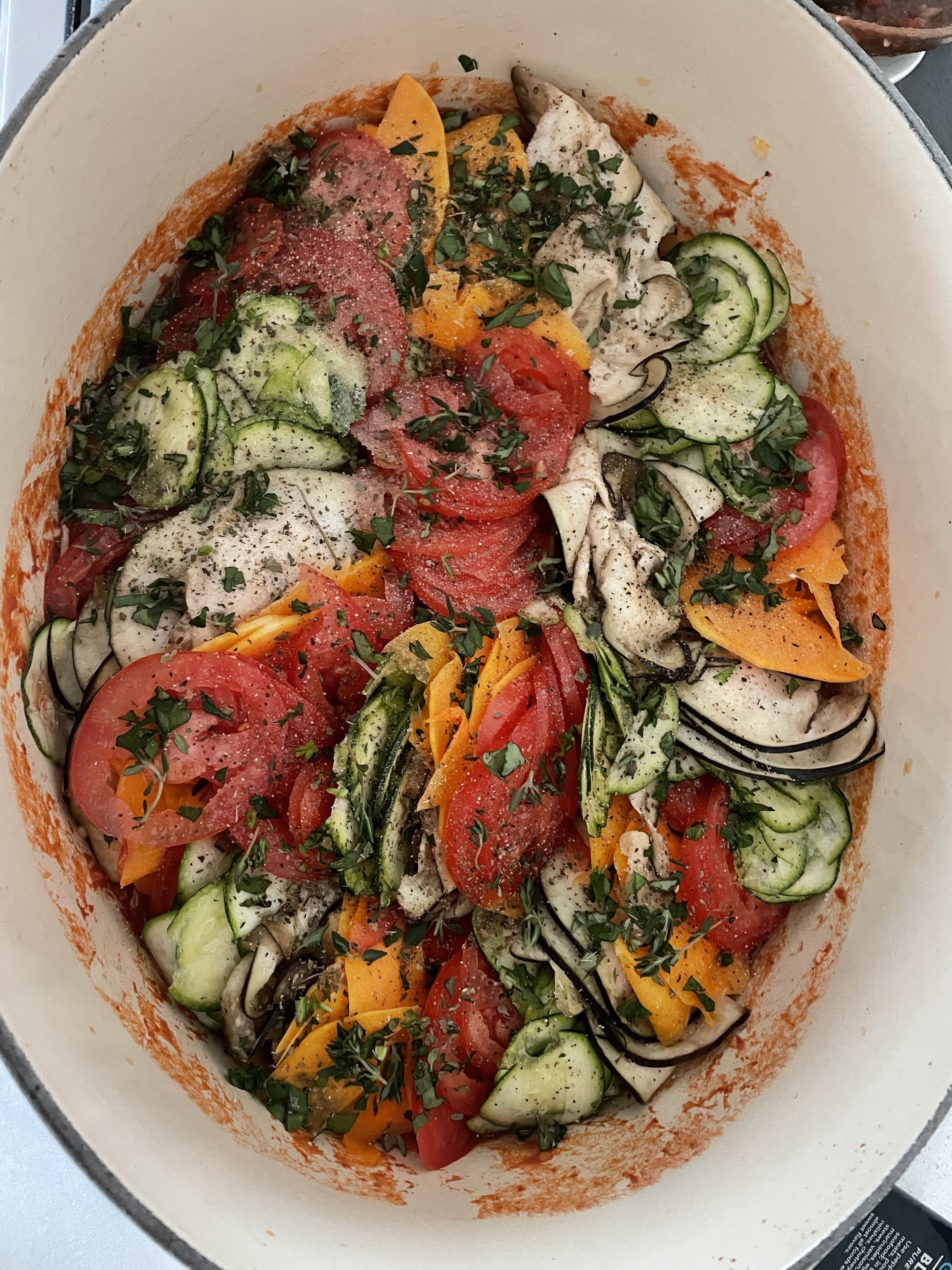 45.
"I've been taking advantage of a lot of freezer cooking. My go-to lasagna recipe yields four 8-by-8-inch, or two 9-by-13-inch, pans. I'll make the recipe per usual, leave one pan out to eat, and freeze the rest. I've found myself relying heavily on blogs and recipe sites with freezer-cooking tips."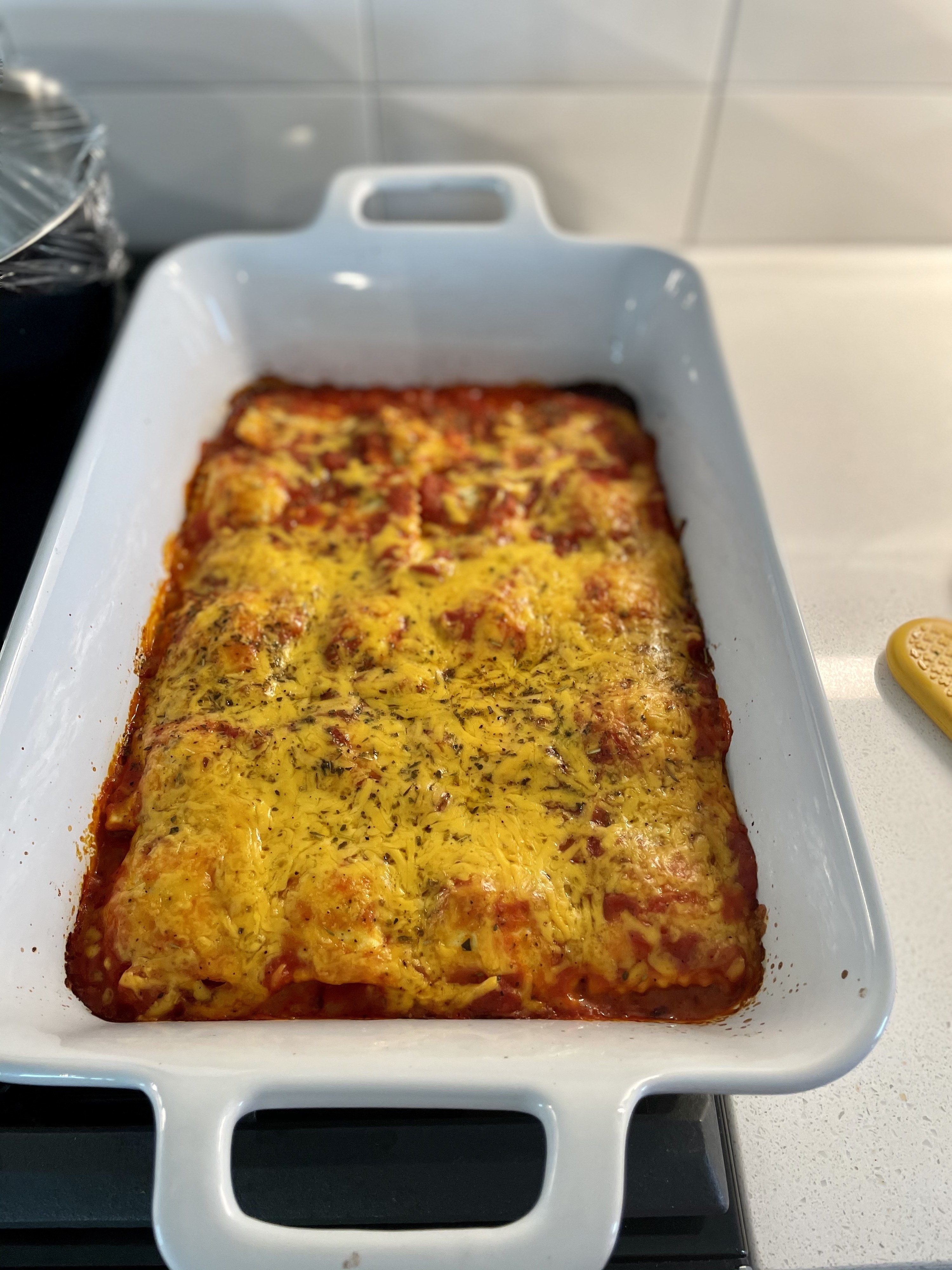 46.
"I've found that local specialty markets tend to have great prices on the essentials of that particular cuisine. Noodles, rice, meat, produce, and sauces are far cheaper at an Asian supermarket, and tortillas, meat, salsa, and produce are a much better price at the local Hispanic store."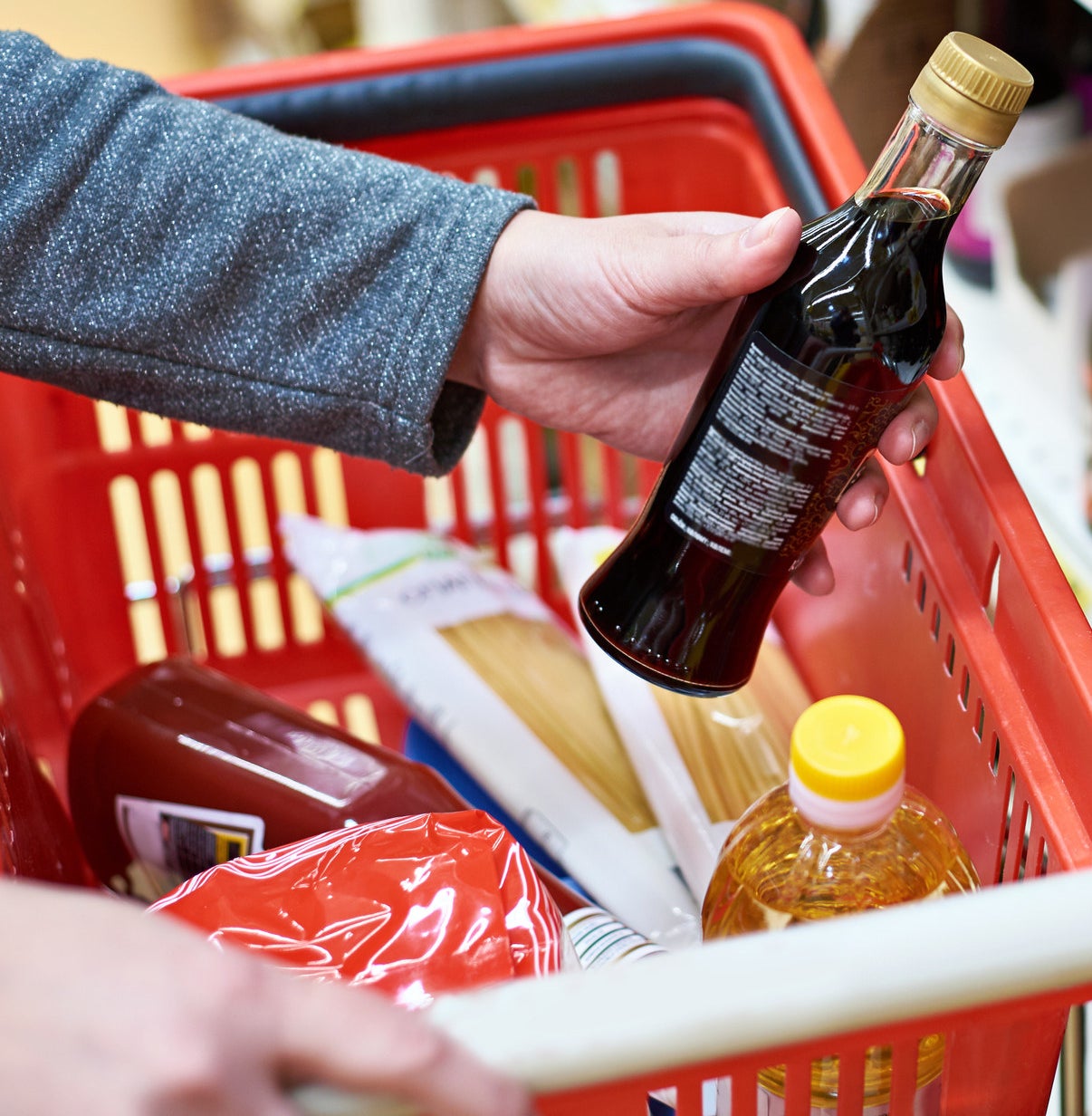 47.
"I like to caramelize too-ripe bananas sliced in butter. Then I sprinkle them in some brown sugar and a tiny bit of salt. Oh boy — they're amazing on their own or on top of a scoop of ice cream."
48.
"Quiche or any kind of baked egg dish. I first learned this from Alton Brown. You can take pretty much any savory item (fresh or leftover) and turn it into a delicious quiche or a frittata."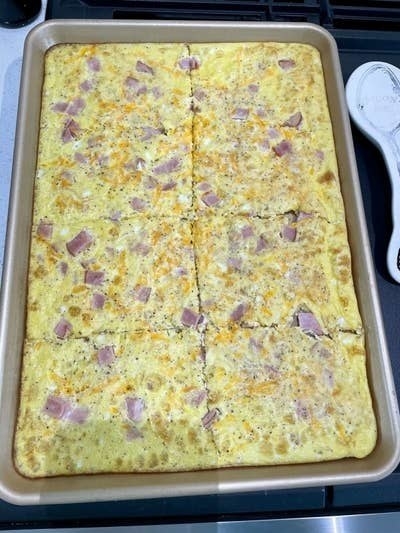 49.
"I recently had some stale olive bread. I decided to take a chance and try making savory French toast. Turns out it was amazing. I made an egg dip with herbs and salt and topped the French toast with fig balsamic and olive oil. It was amazing and proof that any stale bread (olives included!) makes for delicious French toast."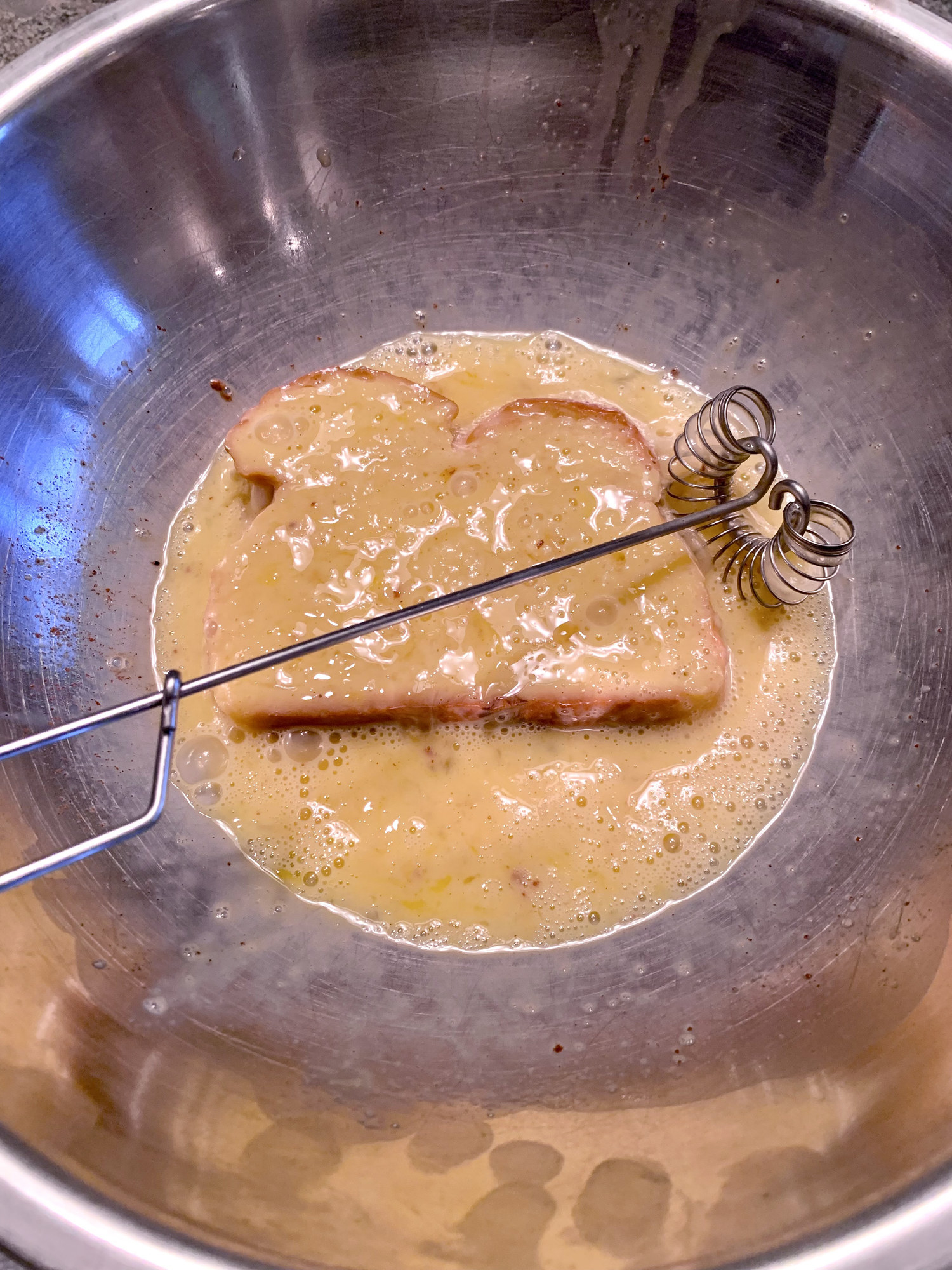 50.
"Leftover cooked rice becomes rice pudding simply by heating one part rice, one part milk (or condensed milk), and whatever sweeteners or flavors you want on the stove. Just put it into a pot and stir over heat until it thickens to your desired consistency."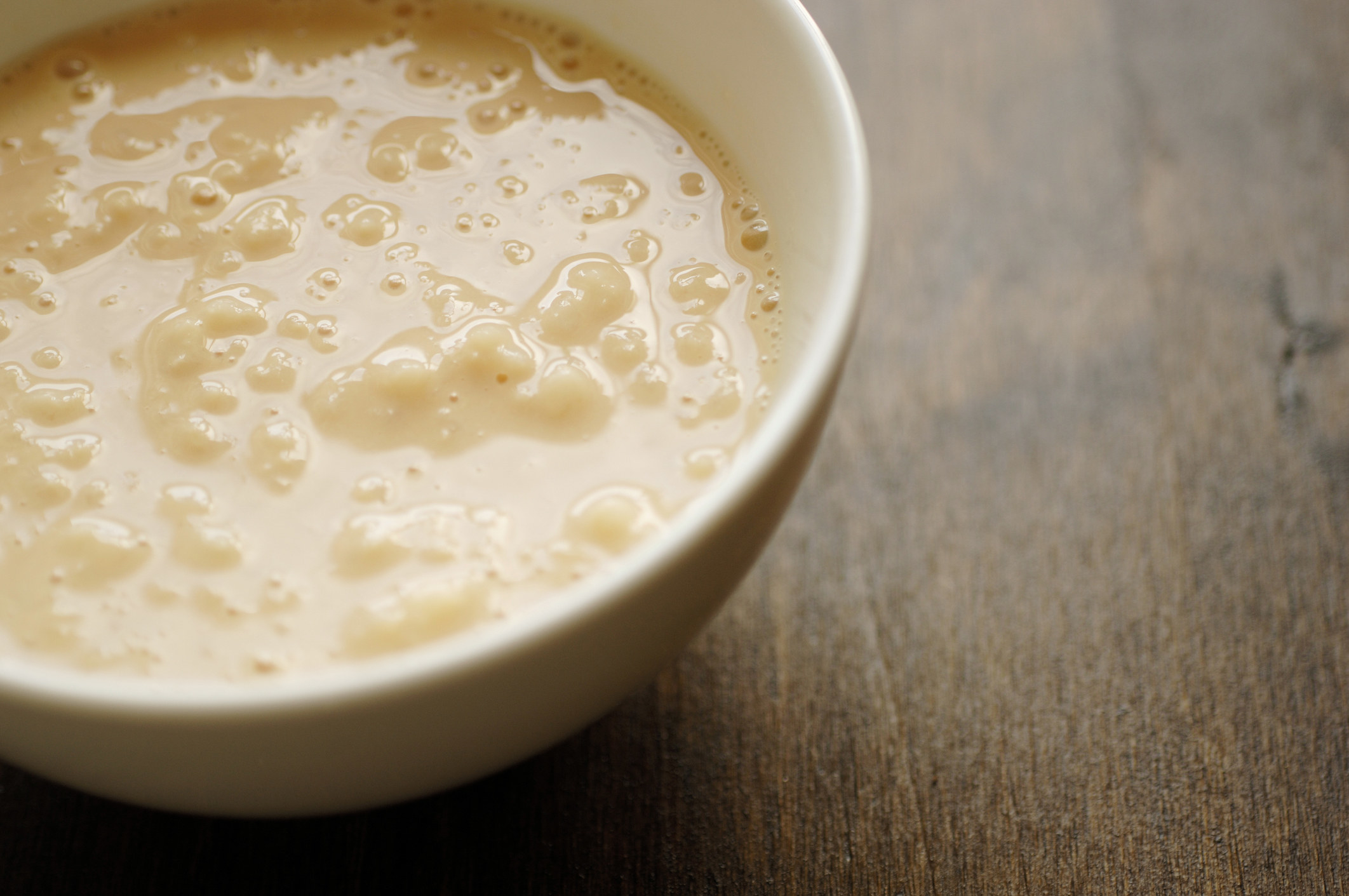 51.
"I make pasta primavera at the end of the week or as my last meal before grocery shopping. It's a delicious way to use up whatever veggies I have left."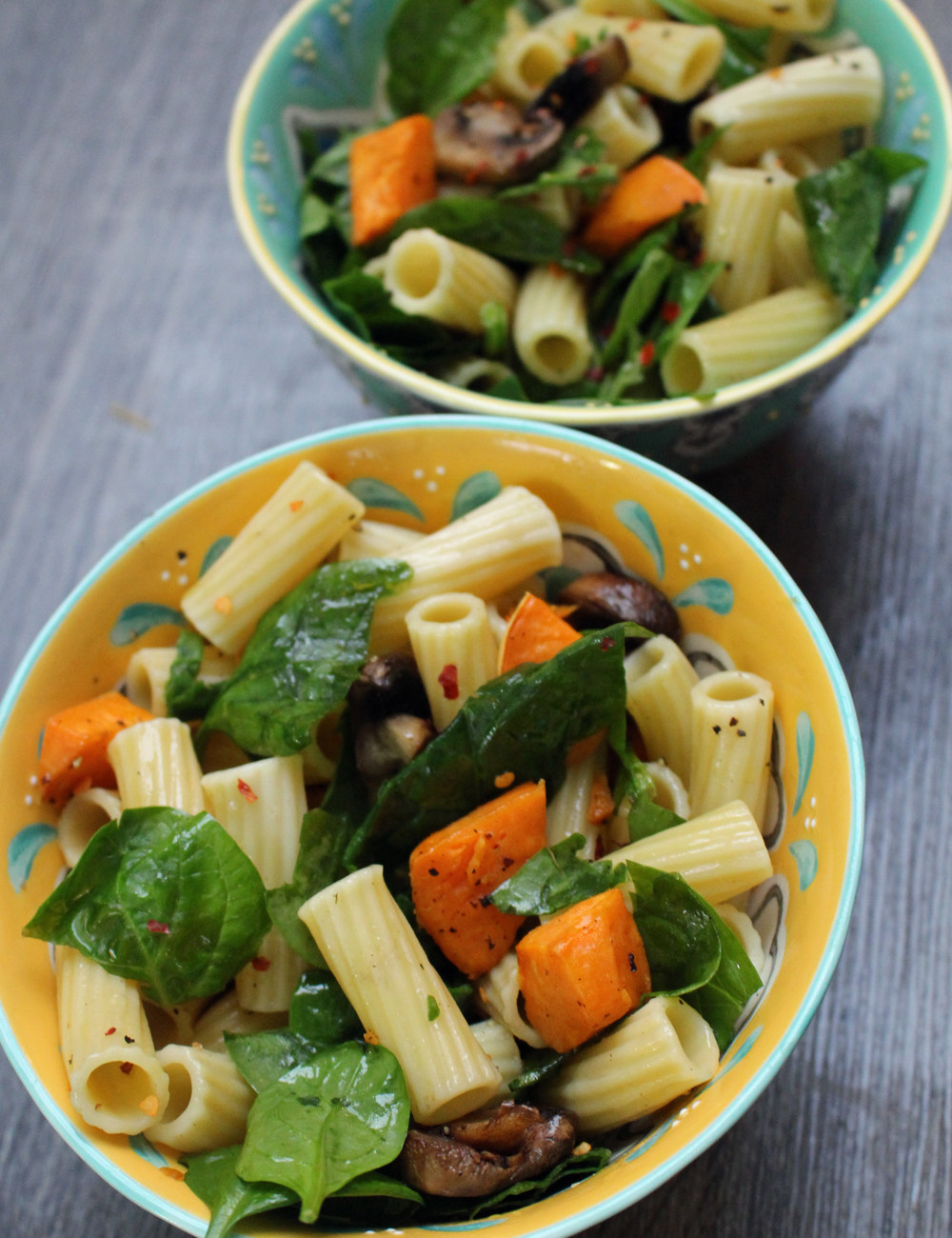 52.
"Try to embrace a plant-based diet, at least some of the time. Eating vegan at home was one of the best things I could have started doing for my budget and health. I don't buy pre-made or imitation products, so I rely on fresh veggies and fruit. I've saved a lot of money from cutting out meat, eggs, or dairy. And I feel better helping to promote a more sustainable lifestyle."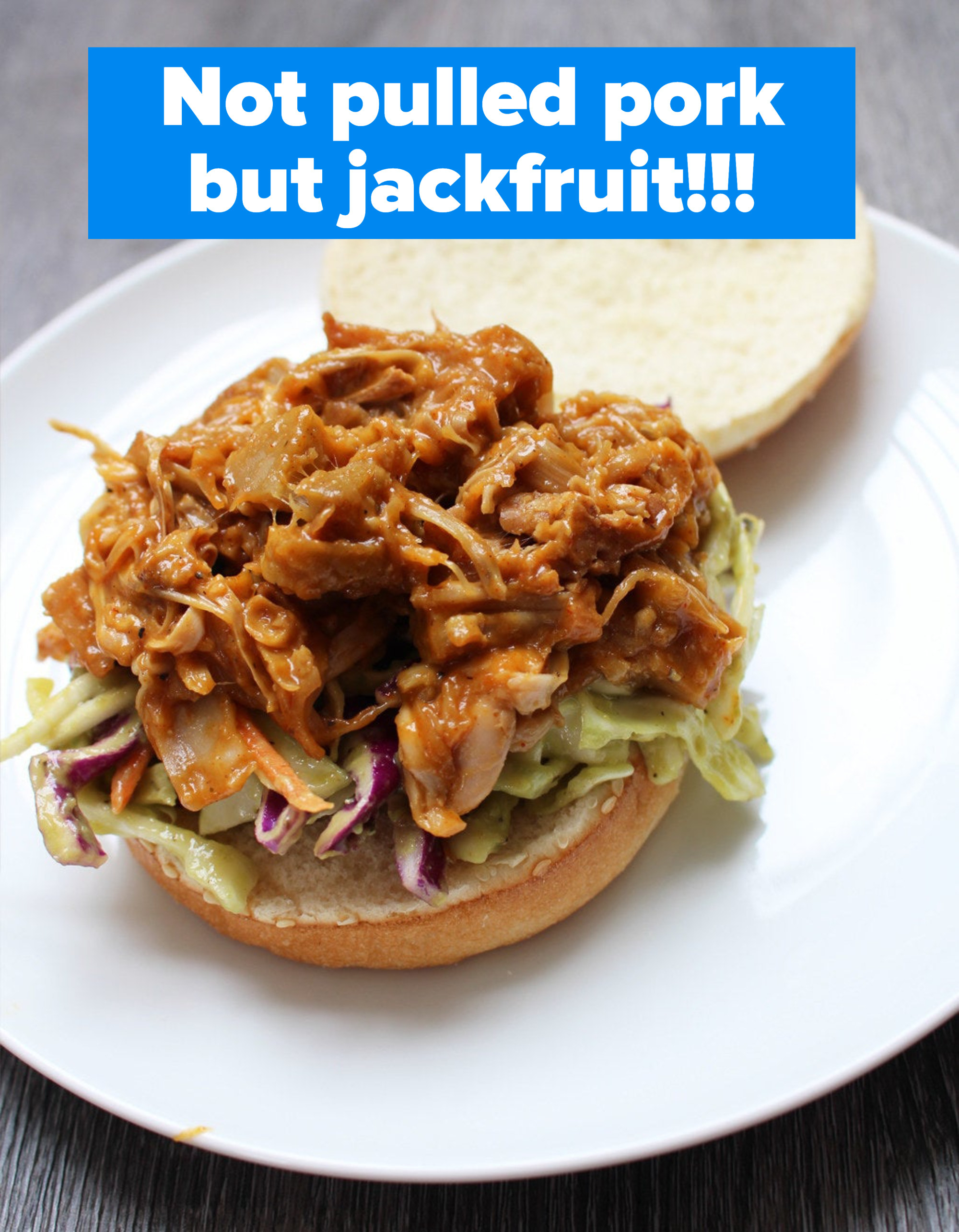 53.
Turn stale bread into panzanella, a Tuscan-inspired bread salad. Chop hard bread into cubes, and rehydrate it with a basic vinegar-based dressing. Then toss it with whatever salad vegetables you have on hand (you can never go wrong with tomato and cucumber).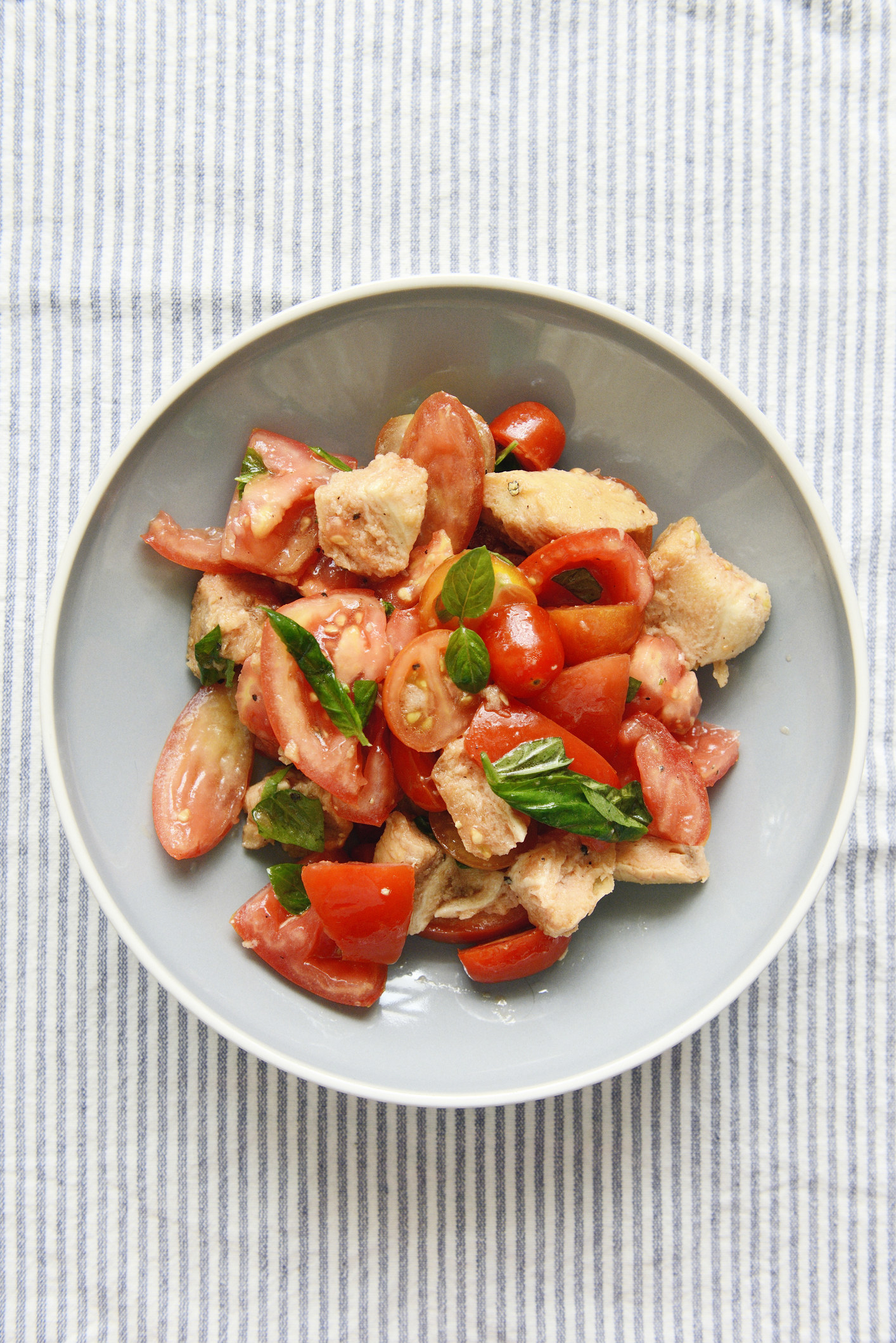 54.
"Save your old, almost-stale tortilla chips and make chilaquiles. This Mexican breakfast is best with old tortillas. Or turn them into migas tacos with scrambled eggs."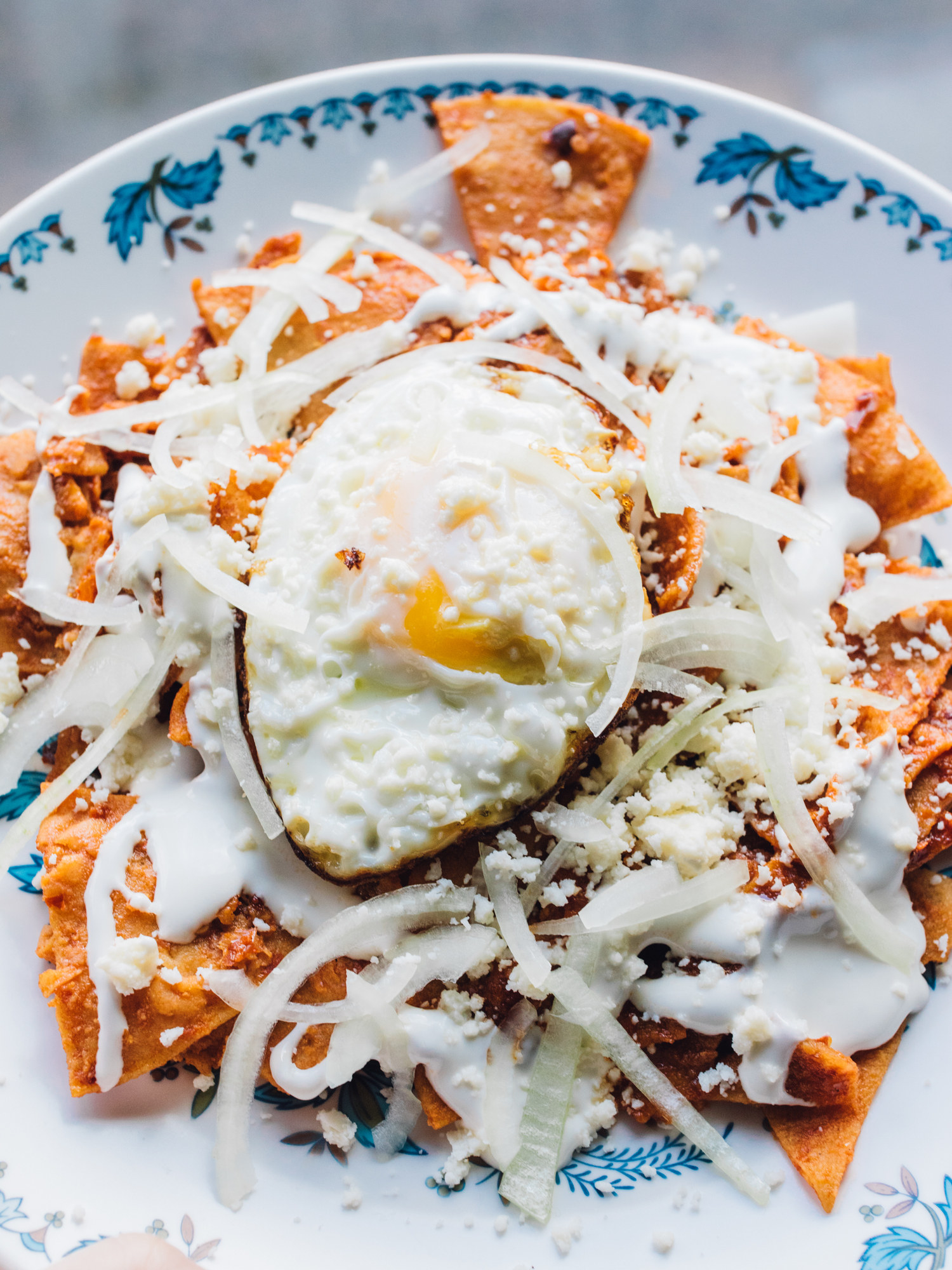 55.
"You can shock old vegetables in ice water to restore the original crispness. If you have veggies like celery, greens, and peppers that haven't gone bad but are beginning to lose their crisp texture, just soak them for two minutes in ice water, and they'll taste like new."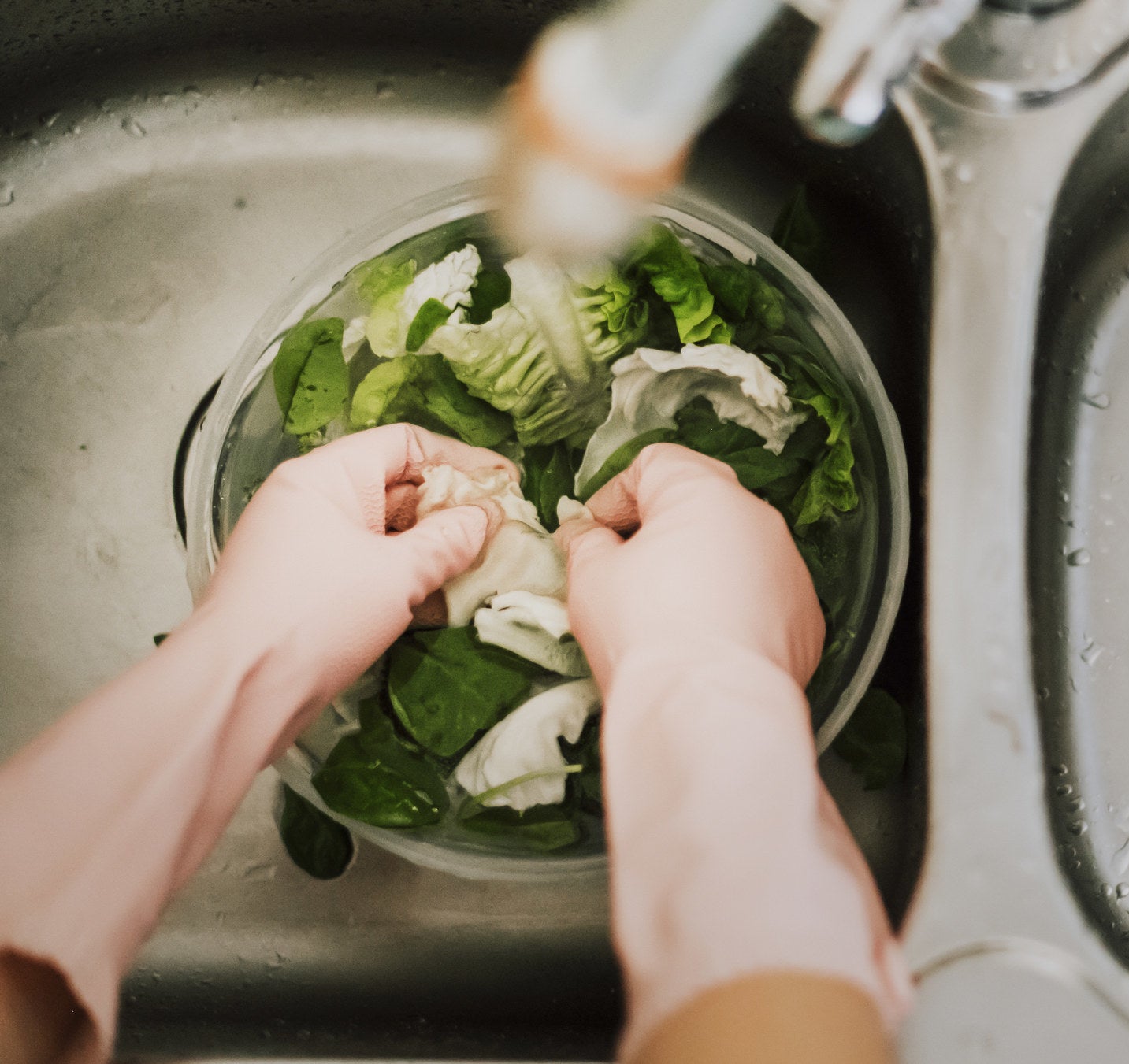 56.
"Bacon grease is indispensable. Use it to fry anything, but know you haven't lived until you've swapped it for butter to make the best-ever chocolate chip cookies."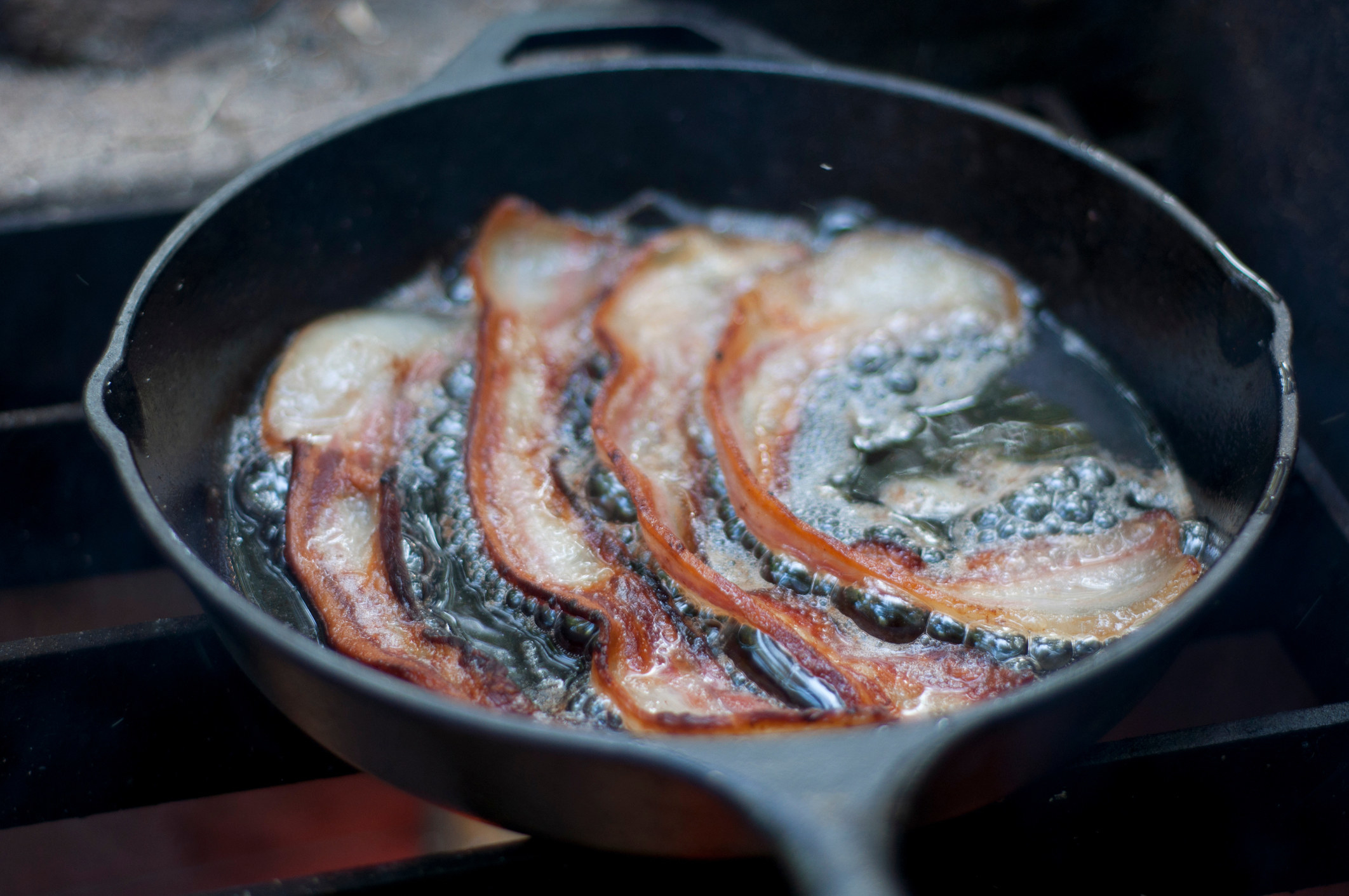 57.
"Save your Parmesan rinds and add them to homemade soups and sauces. It really adds that extra umami flavor boost."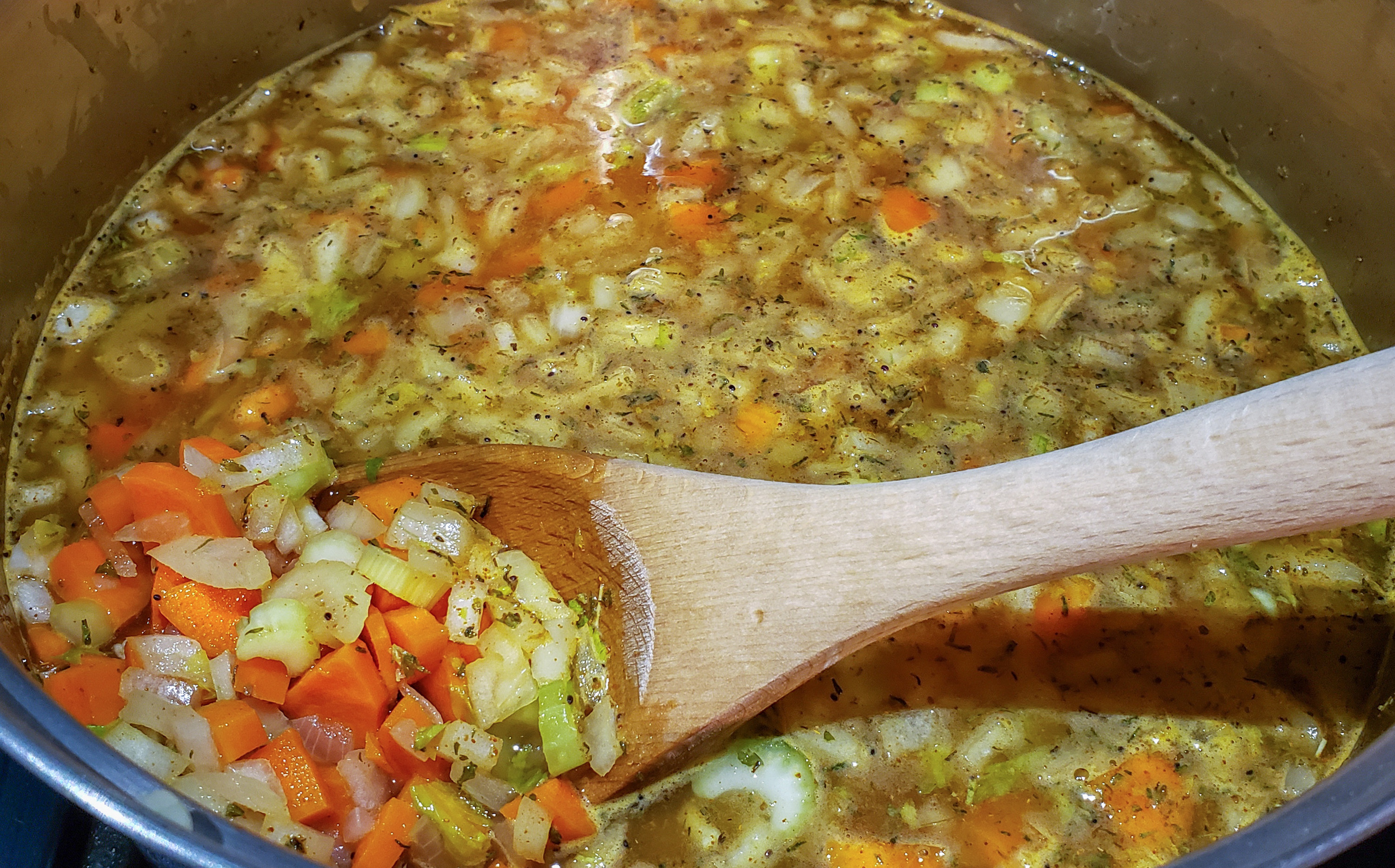 58.
"I use leftover mashed potatoes to make gnocchi. Just add egg, flour, and salt, and you've got homemade potato dumplings ready to be boiled and served with your favorite sauce."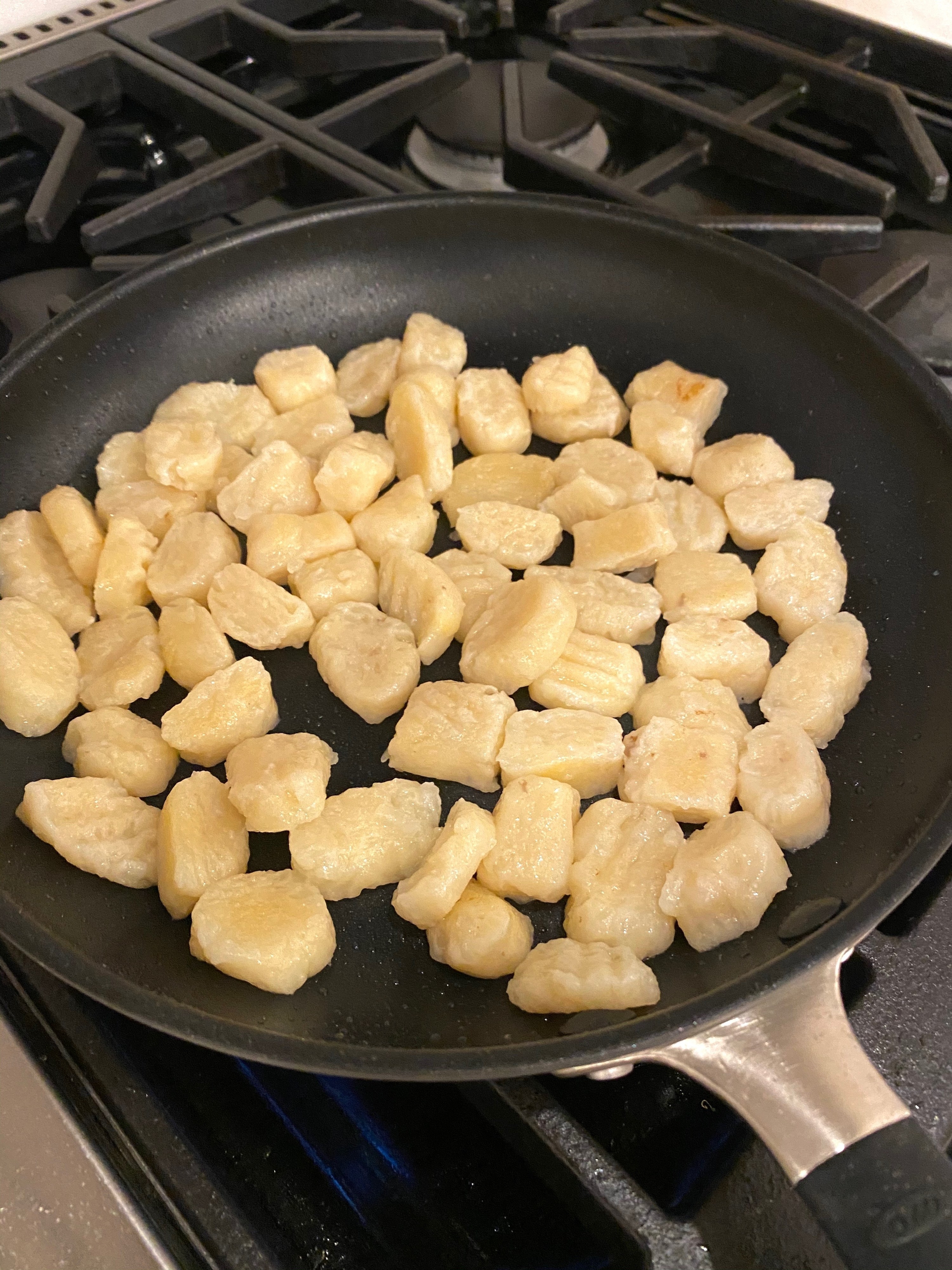 What are your best hacks for saving money on groceries, cooking on a budget, and repurposing ingredients? Tell us in the comments!