This Mysterious House In Alaska Is Almost Too Whimsical
Either that, or it's the Weasley's house from Harry Potter.
This crazy house is located near the town of Willow in Alaska.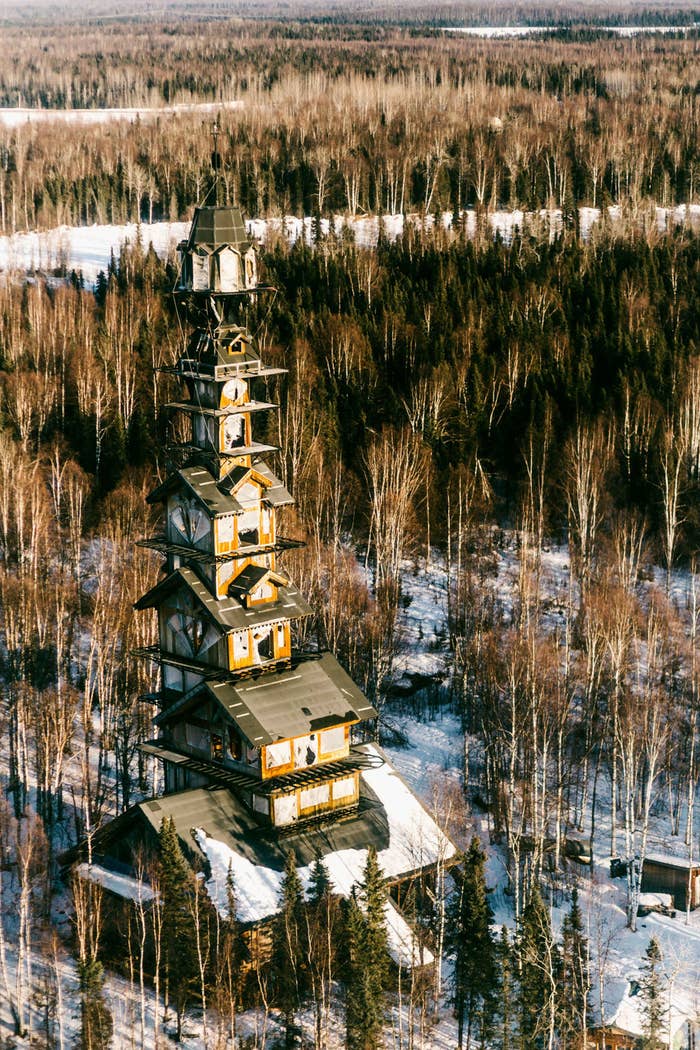 It's about 12 storeys tall, incomplete, and completely bizarre.
Its origin story is a bit of a mystery, but it's had a few visitors in the form of intrepid hikers.
Here's what one visitor was told by a local, apparently.