This is Didier Jacquemin. He's just an average guy, 29 years old, living in Belgium, minding his own business.
But if you ever met Jacquemin, you might notice something interesting about him: His fucking horrible arm tattoo.
But see, it's not his fault. He went to a local tattoo artist with a photo of the image on the left – what he calls a "beautiful walk in the Sonian Forest" in Belgium.
Jacquemin told Belgium's La Meuse newspaper that he was way too trusting of a local tattoo artist:
She didn't show me a drawing, she didn't use tracing paper, but I wasn't bothered by it. She had tattooed my friend freehand and the result was very pretty. I was confident.
Let the lesson here be: Never be confident when it comes to tattoos.
Just look at this tree.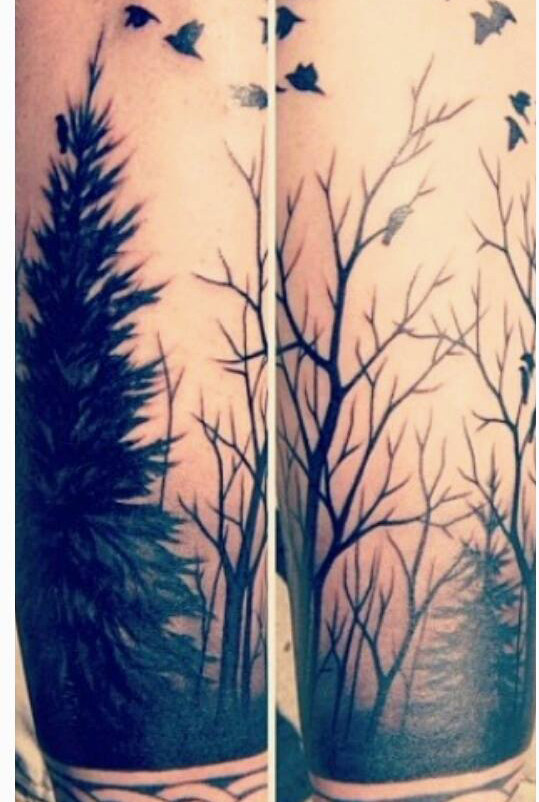 What he wanted: The eerie beauty of a quiet forest in winter.
What he got: An angry amoeba.
And the birds. The birds.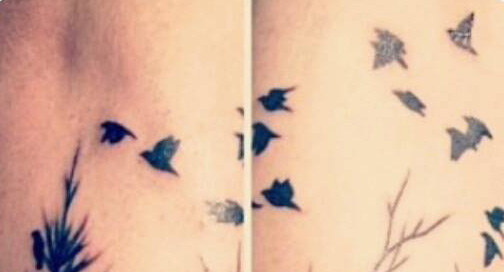 What we wanted: Majestic creatures fluttering by, briefly interrupting the silence of a peaceful woodland scene.
What he got: Those seagulls you add to fill out the sky a bit when you're forced to draw a landscape in primary school.
Jacquemin said on Facebook that he paid 100 euros for the pleasure of having a dead tree on his arm for the rest of his life, and that he (so far) hadn't received a refund.
We have reached out to Jacquemin to find out what he plans to do about his new monstrosity.