Abby, the 17-year-old leader of the Milifandom, has just been tweeted by Ed Miliband himself.
He thanked her for her interest in politics.
And encouraged her and other young people to check out Labour's policies.
He has even followed her.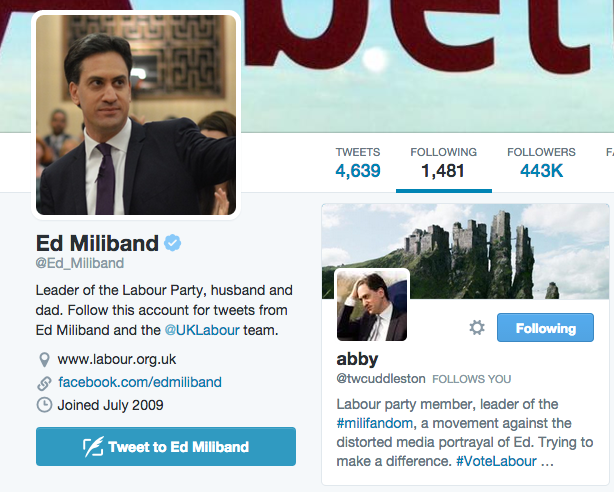 The Milifandom has erupted in joy. Especially this girl.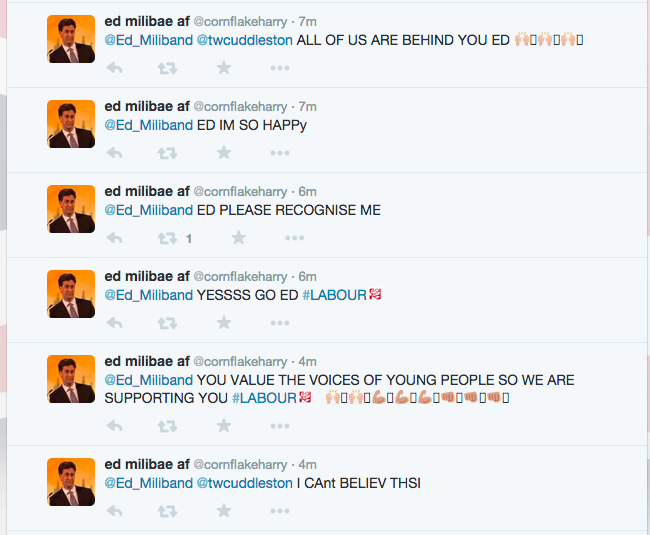 Abby's one wish has come true. ❤️
Now leave her alone.
And remember: