Broadcaster Clare Balding married her partner of 14 years, the former Radio 4 announcer Alice Arnold, in January of this year. But by converting their existing civil partnership, they've now officially been married since 2006.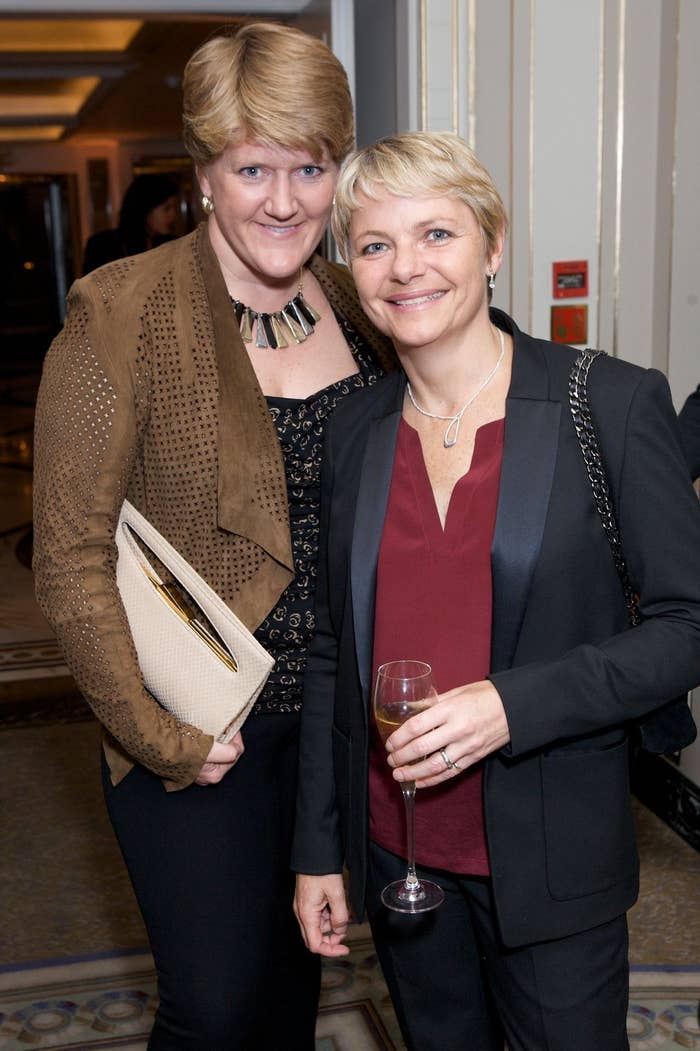 After the legalisation of same-sex marriage in England last year, the pair returned in January to the registry office at Chiswick House in West London where they held their civil partnership ceremony in 2006.
In an interview with The Jonathan Ross Show to be broadcast Saturday night, Balding explained how the process of converting a civil partnership to a marriage works: "They just backdate it to when you did your civil partnership, so officially now we have been married since 2006."
The ceremony was just the two of them, with no friends, family, or even presents to mark the occasion.
As Balding joked: "I'm quite keen on the whole idea of a party obviously, I don't know the etiquette though, are you allowed to ask for presents again? It's all about the party and the presents."
Alice Arnold wrote in The Telegraph in December last year about why she wanted to be able to use the word "marriage" to describe her relationship to Balding:
Not everyone will want to take advantage of the new rights and that is perfectly understandable. For some the institution of civil partnership best describes their relationship. They don't want to take on the traditional values and language of 'marriage' – and I completely respect that.

For others, like myself, who fought hard for the Act in the first place, we just want to be able to use the word. When someone asks if I am married I want to be able to reply 'yes'.
Congratulations on your nine years of marriage, Clare and Alice...and of course you deserve another round of presents.