Via bonchan / Getty Images

Via monkeybusinessimages / Getty Images

Via haoliang / Getty Images

Via bhofack2 / Getty Images

Via MollyNZ / Getty Images

Via lleerogers / Getty Images

Via robynmac / Getty Images

Via Olha_Afanasieva / Getty Images

Via AlexPro9500 / Getty Images

Via juliedeshaies / Getty Images

Via SherSor / Getty Images

Via robynmac/ Getty Images

PEAS. People who have peas with a roast are children.

Mashed potato. It's an insult to roast potatoes.

Kale. Who are these monsters?

Parsnips. Get them away from me.

On the meat AND the potatoes.

Perfectly contained in the Yorkshire pudding, like a beautiful lake in the crater of a tiny volcano.

None thanks!! I am a dry person, and I like things dry.

Via AnnaPustynnikova / Getty Images

Via bhofack2 / Getty Images

Via sbossert / Getty Images

Via zkruger / Getty Images

Anything plus lots of custard

Via AlexRaths / Getty Images
Build A Roast Dinner And We'll Sort Your Fucking Life Out
You got:

LOOK BOTH WAYS WHEN YOU CROSS THE FUCKING STREET
Your life is pretty solid, and that's great! You're working towards something and if you keep at it you're get what you want. HOWEVER, in order to achieve your dreams and not end up in FUCKING HOSPITAL, please stop looking at your phone when you cross the street! Look both ways! Look one way! Then look the other way! Then look the first way again, because who knows what slippery fucker might have sped round the corner while you were looking the other way! "Oh, but I have the right of way!" you protest. WHO CARES? NOBODY CARES. The world is full of assholes who don't give a damn about whose right of way it is. Look stay alert and everything in your life will be beautiful and grand. Also, floss. Then life will be perfect.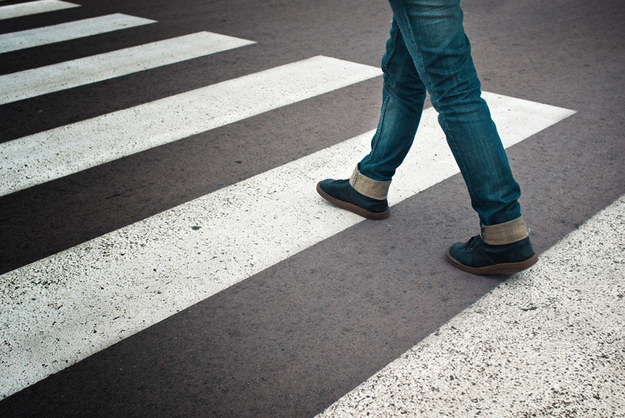 You got:

QUIT YOUR FUCKING JOB
YOU HATE YOUR JOB. YOU'RE ALWAYS SAYING IT. SO QUIT! FUCKING QUIT! Do you know how remarkable it is that of all the sperms your dad spunked into your mother's vagina, it was YOUR little sperm that won the race to YOUR little egg? And then you grew for nine months and then you were born into the world and now you are an adult human who lives and breathes and gets to laugh and walk around in parks sometimes and watch films and eat food? That's fucking stupendous! Quit your job that you hate and find something new – or at the very least start saving and looking for new jobs. You could be a dog walker! Just stop letting life crush your little soul. Cause you sure as hell didn't swim that hard as a sperm for THIS.
You got:

DO SOMETHING FUCKING NEW
Remembering being a kid and basically everything you did was new? Like you were in school and reading was new? Or you went to a pottery-themed birthday and maybe you got to make a ceramic bowl to take home, and maybe you hated it or maybe you loved it, but in any case it was a new thing so kind of fun for that reason? Well it's time to get off your old, dejected ass and TRY SOMETHING FUCKING NEW FOR ONCE. Try a sport! Try an artsy thing! Go out and do something, anything, and who the fuck knows, maybe you'll turn out to be really good at something, or at the very least make a goddamn new friend.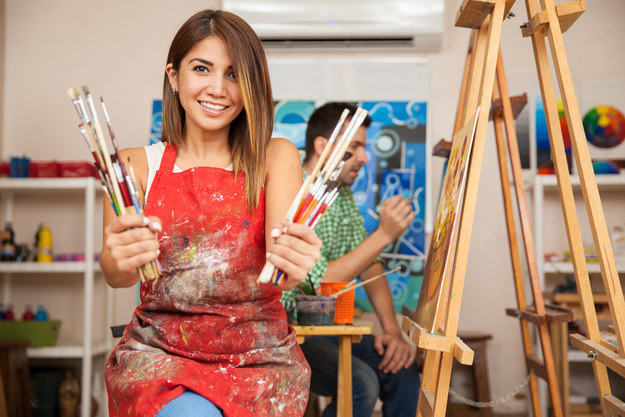 You got:

SHOOT YOUR GODDAMN SHOT
Look. LOOK. Stop your pussy footing once and just TELL the person you like that you like them. It could be a sexy thing, or it could just be a person you want to be fucking friends with! COME ON. YOU ARE A GROWN ASS PERSON. Just be like, "Hey! Let's goddamn hang!" And they might be like "nah" OR they might be like "yeh sure" AND THEN LOOK AT YOU. YOU'VE DONE IT. What's the worst that can happen?? You won't die!! You just won't! SO SHOOT IT. SHOOOOOT THAT SHOT.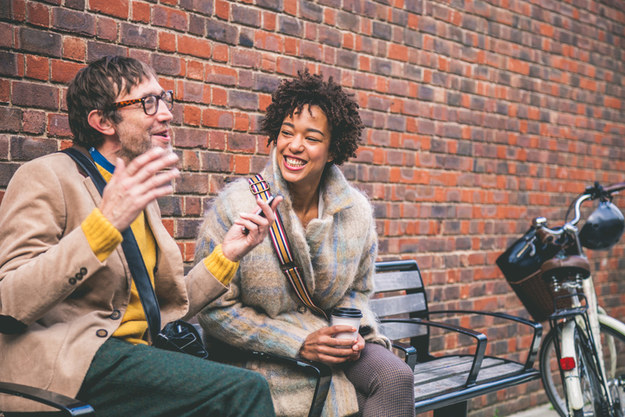 You got:

TAKE A LOVELY FUCKING BATH AND GO TO BED EARLY
LISTEN UP, BITCH. TONIGHT YOU'RE GONNA TAKE A LOVELY FUCKING BATH. You're gonna run some hot ass water. You're gonna put some fuckin' bubbles in there. You're gonna light a goddamn candle. And then, friend, you're gonna have a relaxing bath. Because you've earned it. And you should treat yourself. And afterwards you'll be clean. And you can put some fucking lotion on and smell amazing. Then GO TO BED. EARLY. GO TO BED AT 8:30PM IF THAT'S WHAT IT TAKES. This is your advice. You should take it. It will make your life better.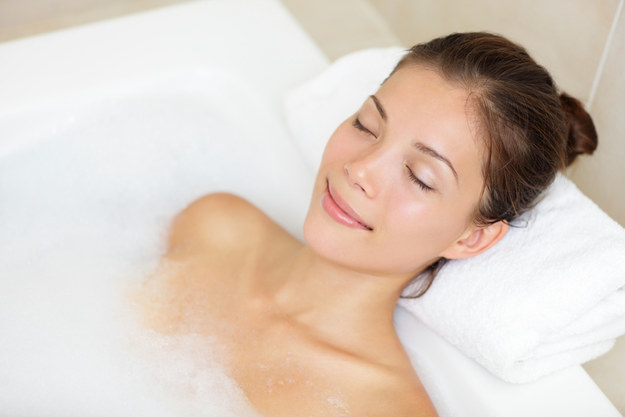 You got:

JUST BE FUCKING NICE
Hey, here's some advice! Some solid ass advice just for you! You should just be fucking nice!! Maybe you're nice already. If so, that's great. But you know what? You could probably be nicer. Everyone could probably be nicer! That mean thing you just thought? Squash it! Kill it! Murder it dead! Someone's having a hard day? Don't ignore them cause it's not your problem. Just be fuckin' nice to them! There. Doesn't that feel wonderful? Now people will be fucking nice to you too.