We Went To The #BrexitParty And Here's What Happened
Leave.EU's official #BrexitParty went from sad spectacle to jubilant victory party over the course of a few boozy hours.
Supporters of the Leave.EU campaign gathered in London on Thursday night to watch the referendum returns, drink some champagne, and enjoy a few musical acts.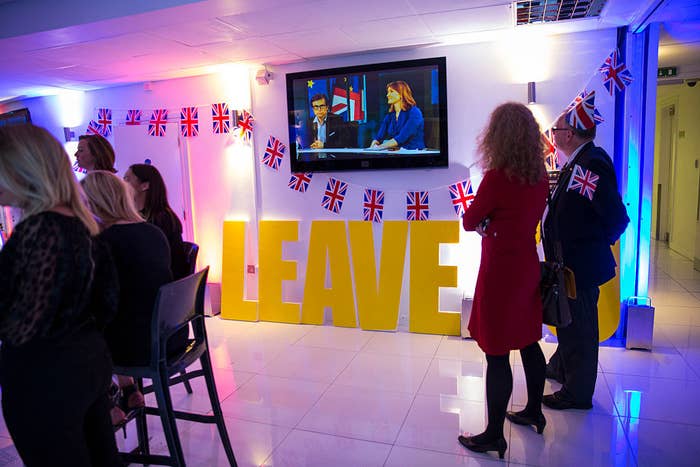 The night started out full of anxious promise as two young Leave campaigners told BuzzFeed News they were "holding out hope" for a "silent majority" of Leave supporters.
By 10pm, things hadn't really got going yet at the party, which featured lots of men in suits, loitering press, and nobody dancing.
There were, however, pointy Brexit hats.
There was also a slightly questionable cake.
Aileen Quinton, seen here on the right, is a volunteer with the Leave campaign. She started out the night uncertain things would go her way.
Another man – who didn't want to be named because he didn't want his clients in the City to know he supported Brexit – also had a cautious view at the beginning of the evening.
Brendan Chilton, the general secretary of Labour Leave, (seen here on the left in a moment of ecstasy), said he loved the way "people from all sorts of political backgrounds are campaigning together" to support Leave.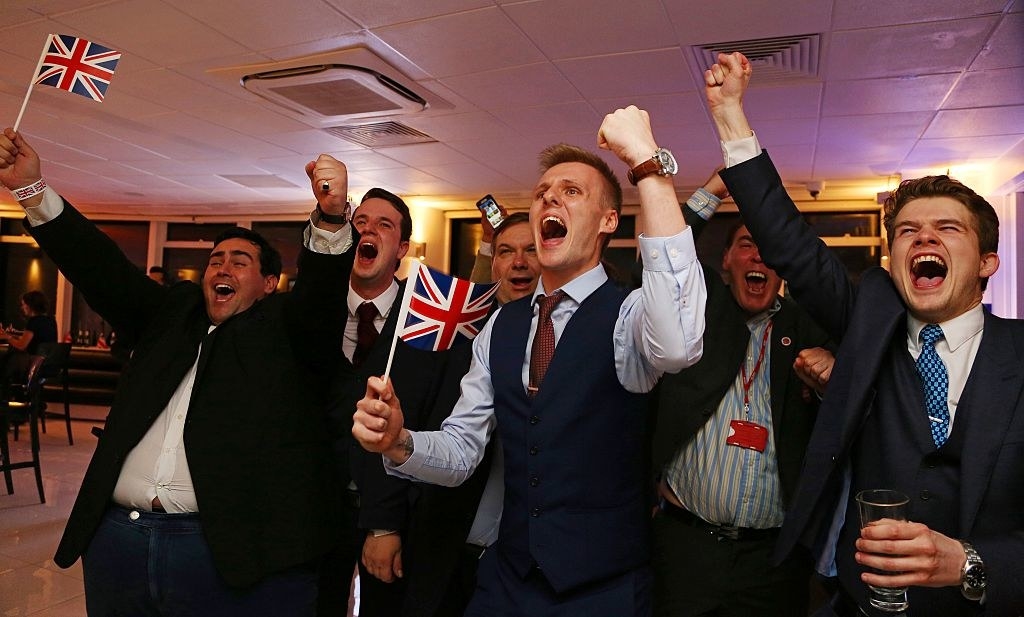 Speaking of UKIP, we asked Leave.EU co-founder – and UKIP's biggest donor – Arron Banks if he'd made any new cross-party friends during the campaign.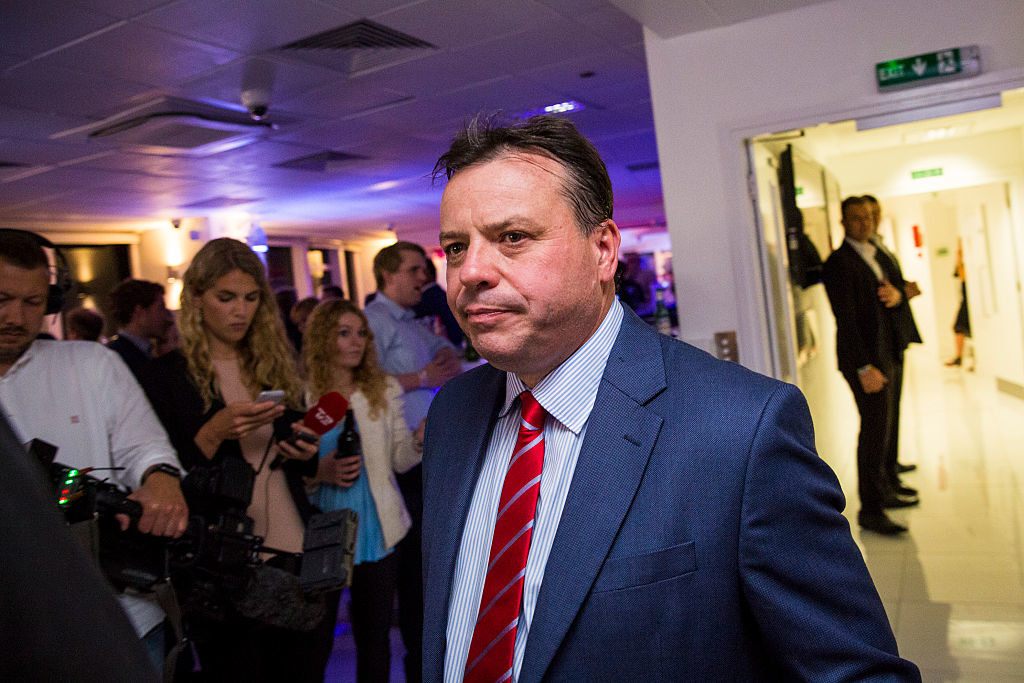 Oliver Huitson, a press officer for Labour Leave seen here on the left, said he thought the Tories would be in a better position with voters than Labour after the referendum, no matter the result.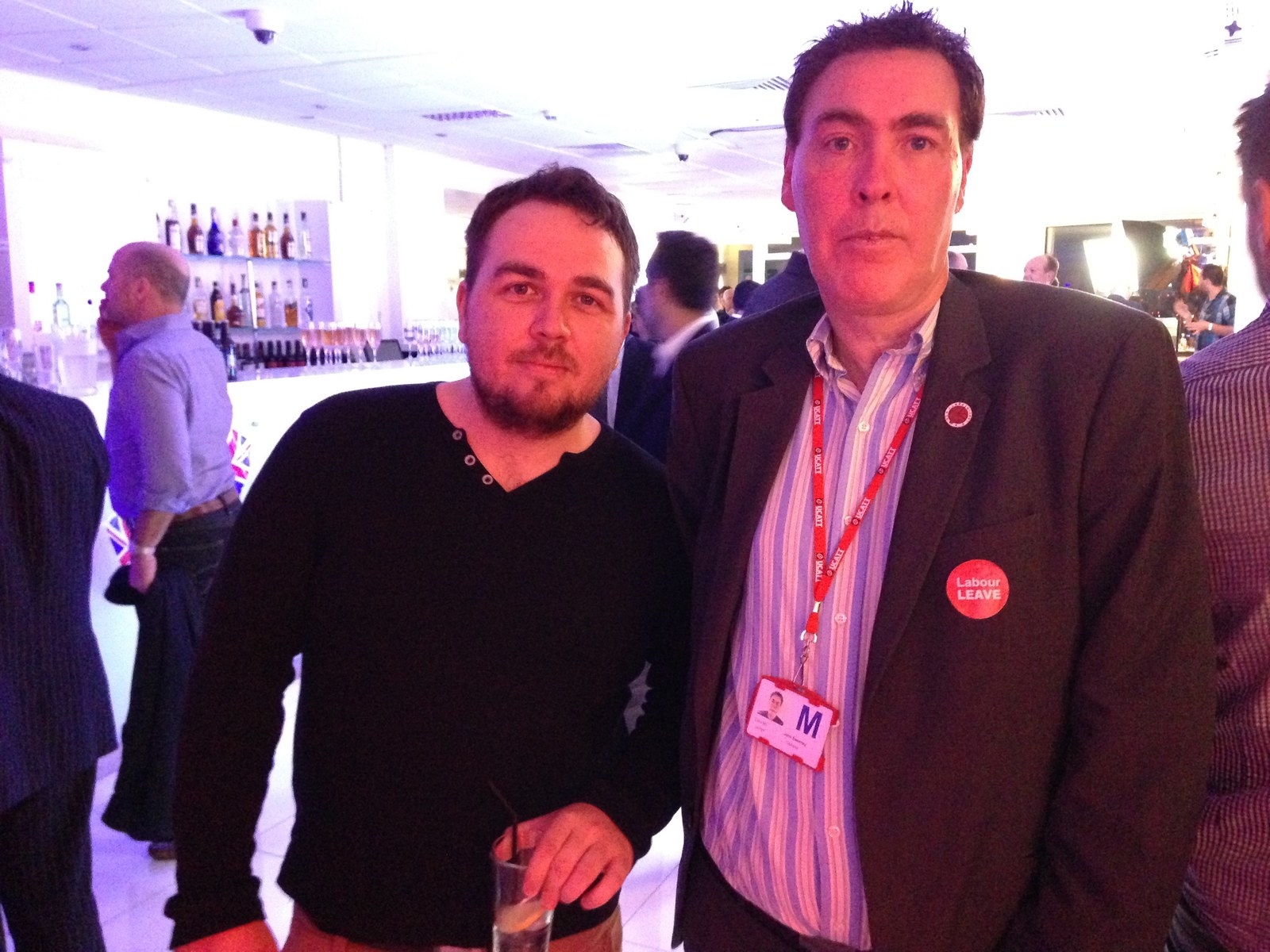 Matthias, a taciturn German and a rather unexpected partygoer, said he was supporting Leave because: "We don't need the UK in Europe."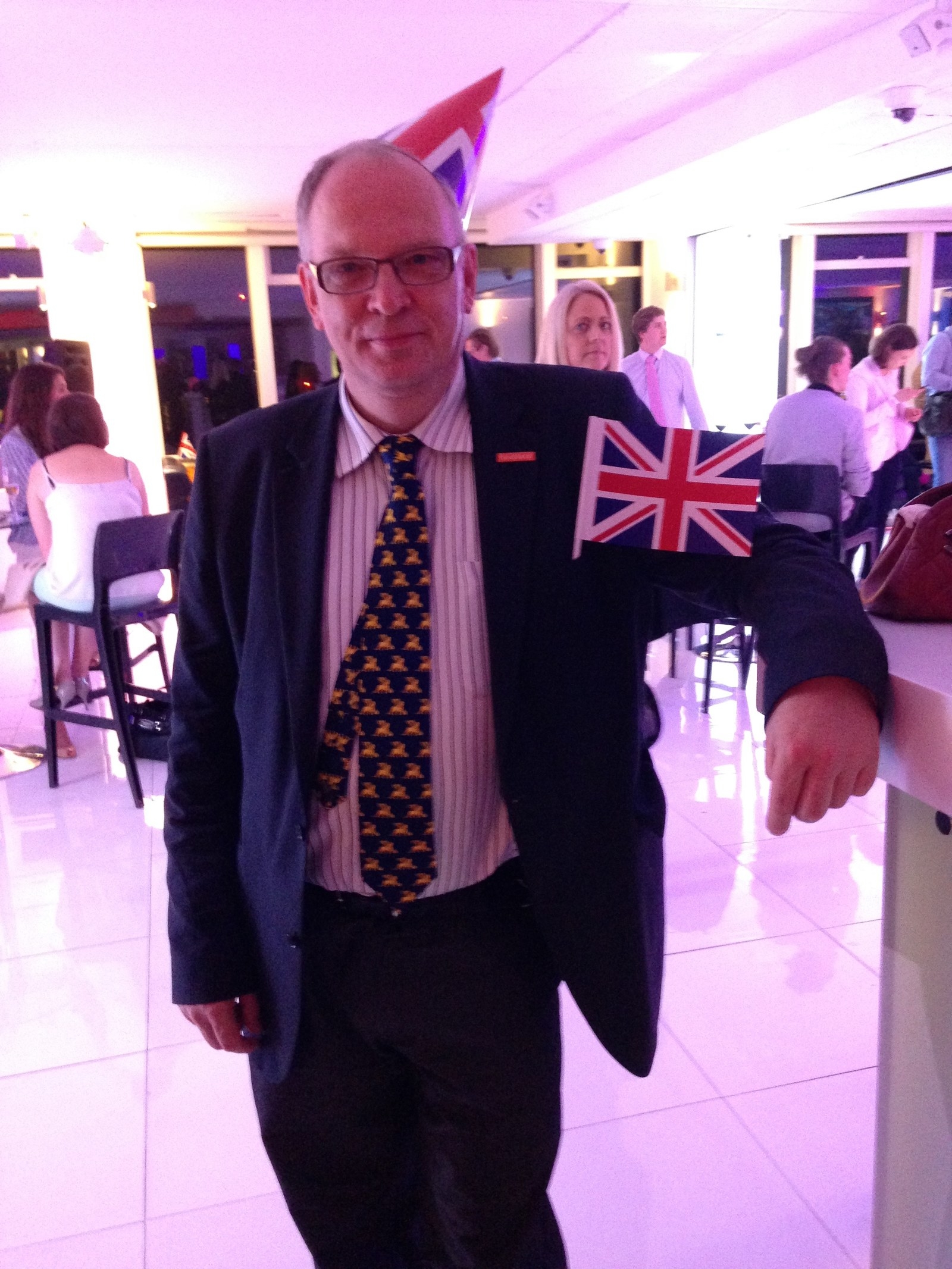 Then Nigel Farage turned up, at about 11pm – before there'd been much good news for Leave.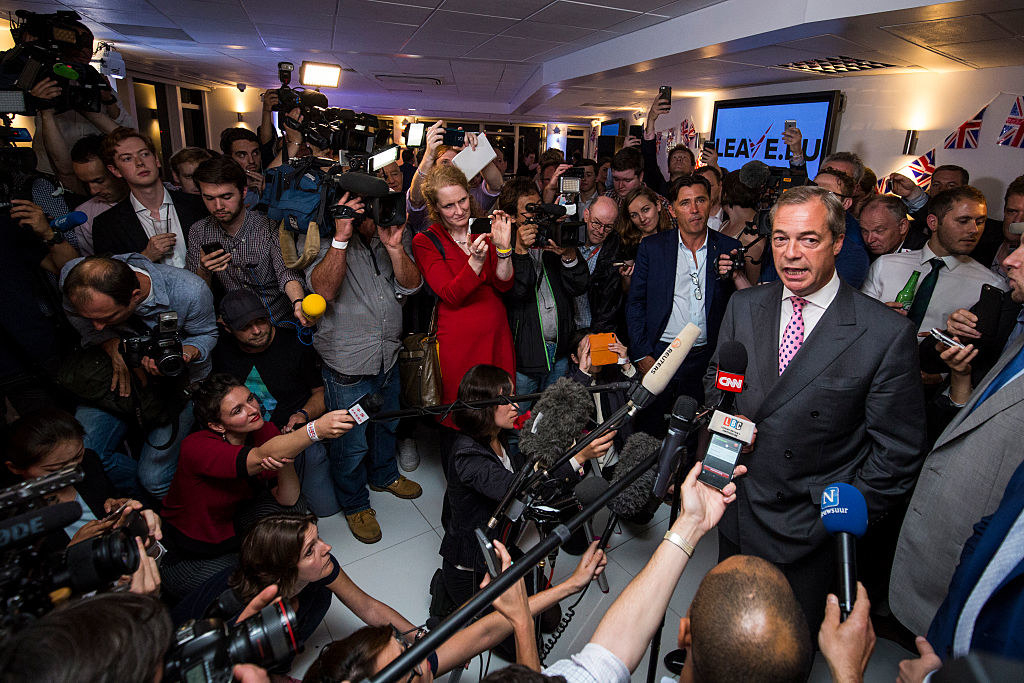 Nevertheless, he was in a defiant mood, telling the assembled press that "the Eurosceptic genie is out of the bottle – and it will now not be put back".
Then he retreated to a private room, telling BuzzFeed News along the way that he hadn't made up his mind yet about how drunk he planned on getting.
Shortly after this, the good news started to roll in for Leave – particularly a massive 22-point win in Sunderland.
And shortly after that, the mood of the party had a sudden upswing, at the exact same moment that the pound did the opposite.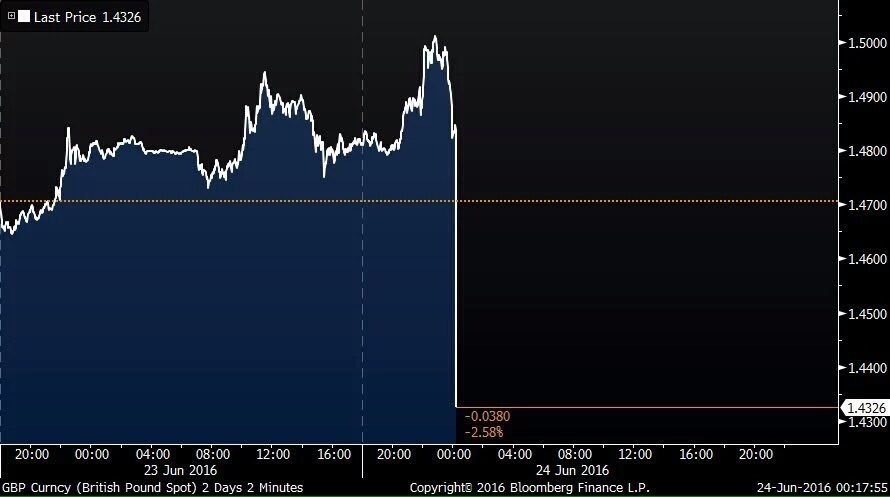 The cake, however, remained untouched.
By 2am, things had died down again, with most of the party relocating to another venue.
We decided to take our leave from the #BrexitParty, chatting to Oliver on the way out – seen here clutching half the giant foam letters needed to spell out "LEAVE".