Hartlepool, a windswept town in County Durham on the North Sea coast, was once a Labour stronghold where former MP Peter Mandelson enjoyed a majority of more than 17,000.

But times have changed, with Labour's popularity waning and UKIP sweeping in to pick up votes. The town should really be a key target for UKIP's first seat in the north of England, and the party's first ever gain from Labour.
Instead, UKIP appears to be in freefall – wracked by infighting and a series of scandals that threaten to destroy any chance it had of winning.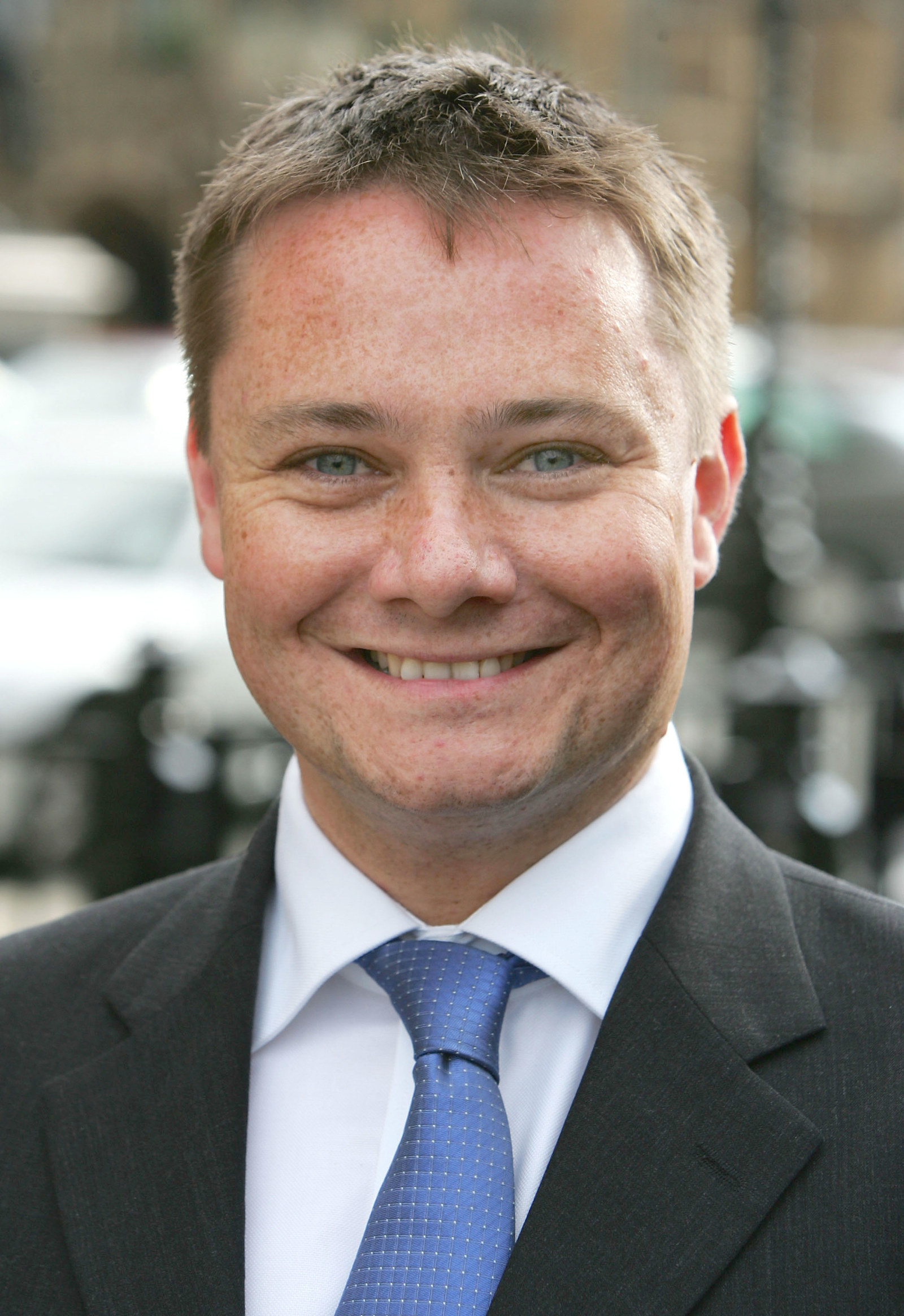 Iain Wright, who has just stepped down as the area's local Labour MP, had a majority of just 3,024 votes, with UKIP in second place. Almost 70% of people in Hartlepool voted in favour of leaving the European Union, meaning UKIP's anti-EU rhetoric goes down well here.
Many in the town were expecting party leader Paul Nuttall to stand, but instead he announced he will contest the Lincolnshire seat of Boston & Skegness.
The decision made sense: At more than 75%, Boston & Skegness had the highest Leave vote in the country. But political opponents in Hartlepool have suggested there could be more to Nuttall's decision than numbers alone.
They describe a local party that has been hit by scandal after scandal – and say it's something Nuttall is well aware of.
Out of a group of six councillors, three have recently found themselves in hot water – one is facing trial for drink-driving allegations, which he denies, another has been ordered by the council to undergo diversity training after making homophobic comments towards the opposition leader, and the third, group leader John Tennant, is accused by his own party members of misusing his position.

Perhaps most seriously for the party's political chances, a leaked motion of no confidence in UKIP's local executive was signed by 11 party members. They said promises were not being delivered, democracy was not being practised, and that "there is no interface with the public or supporters who feel we are doing nothing".
The petition made the serious allegation that the office of local UKIP MEP Jonathan Arnott was being improperly used in his absence, and warned that "this could have dire consequences for our MEP".
A UKIP spokesperson said the allegations contained in the petition were both malicious and "entirely fictional".
But despite the close of nominations being just a week away, UKIP still does not have a candidate in Hartlepool to go up against Labour's Mike Hill.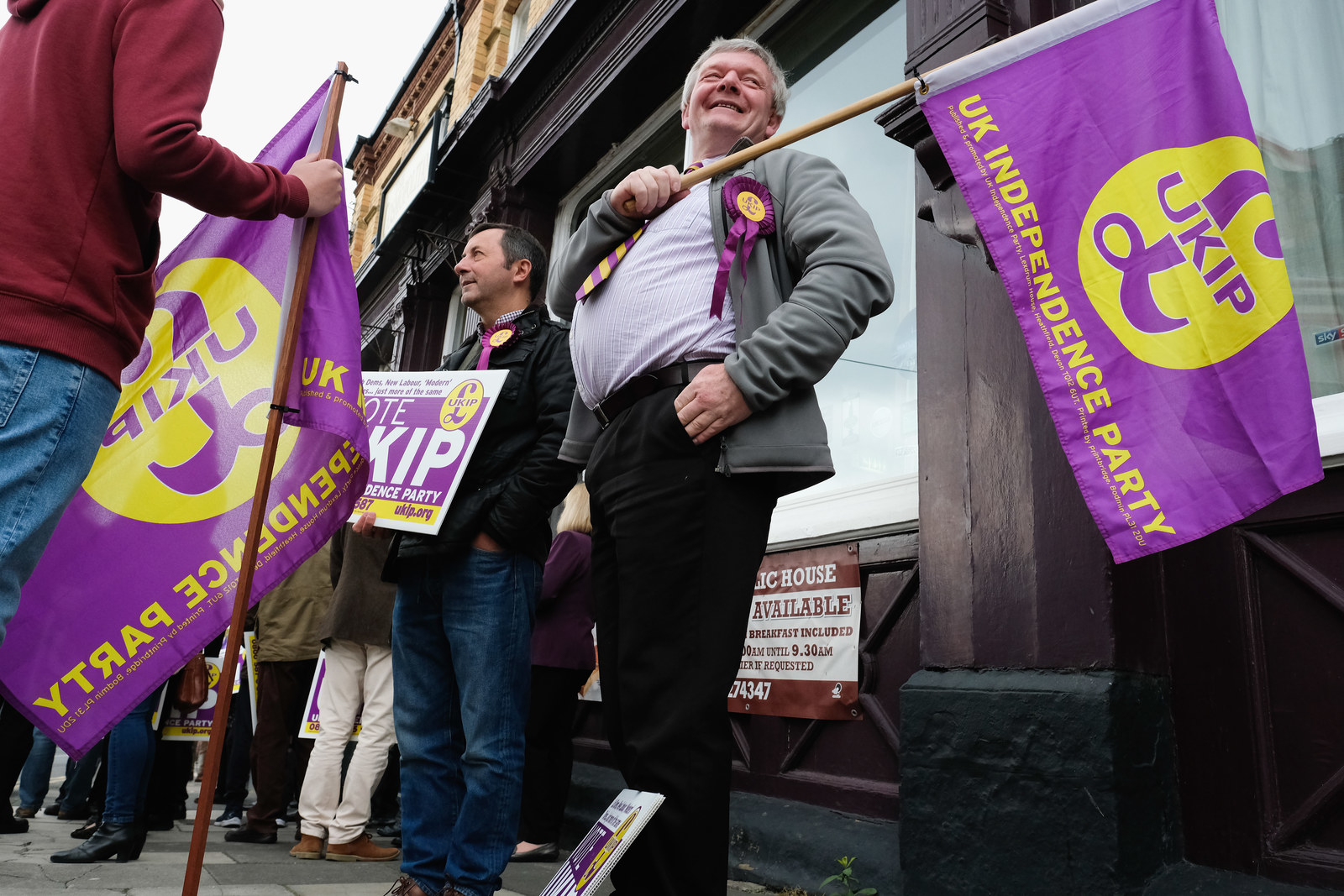 Party members locally voted to support Phillip Broughton, who contested the seat in 2015, as their candidate for the general election over group leader Tennant. However, the decision has yet to be ratified by UKIP's NEC, and party members have suggested an outsider could yet be imposed.

A UKIP insider claimed local members refused to support Tennant as they felt that the group leader was not listening to members' concerns. "John Tennant was standing... so it was all stacked against him, even if he'd been the best candidate," the insider said.
"It's as bad as you can get with some of the members – we need to get it sorted out."
The insider said he felt the members raised valid concerns, but that they should have raised their grievances earlier rather than let the situation escalate and result in the party's dirty laundry being aired in public. Tennant told BuzzFeed News he was aware of the petition, but refused to comment further.
UKIP's campaign launch in Hartlepool last week attracted national attention when two women – one Brexiter and one Remainer – began fighting outside.
The party had hoped to take a council seat from Labour in a by-election on Thursday, in the Headland and Harbour ward. UKIP already holds the other two seats in the ward and had been hoping for a clean sweep following the resignation of Headland and Harbour's sole Labour councillor.
However, despite the party throwing everything it had at the seat, Labour won, albeit by a narrow margin of just 23 votes. Mike McLaughlin, a local doctor, secured victory with 555 votes, ahead of UKIP's Tom Cassidy on 532.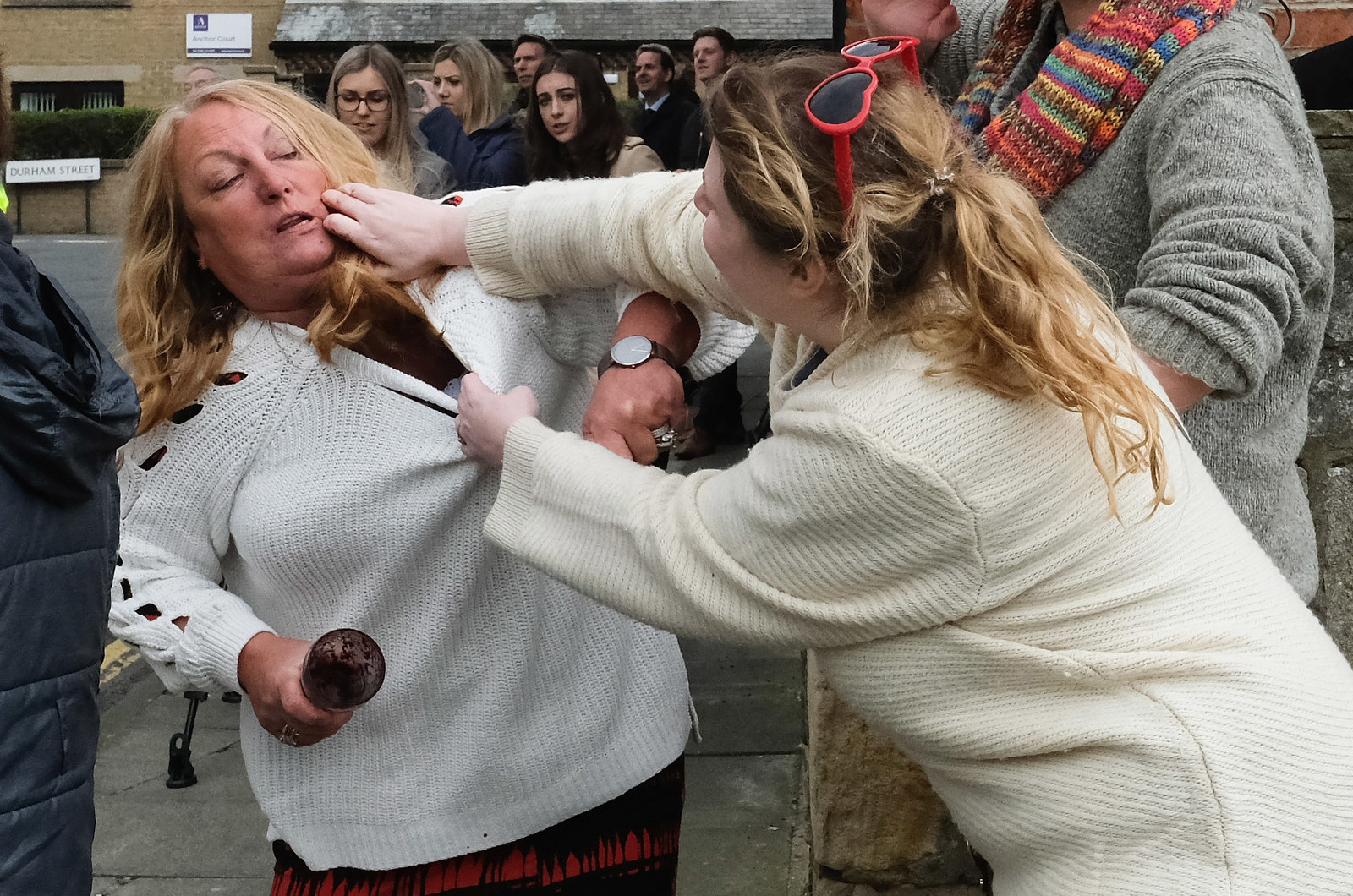 Christopher Akers-Belcher, the Labour leader of Hartlepool council, told BuzzFeed News that the state of UKIP locally means he has no fears that Labour, which has held the seat since its inception in 1974, will lose in Hartlepool.

"You get the sense that they're in complete freefall locally," he said. "Paul Nuttall will have known about the vote of no confidence long before he made his decision, and I think that was a critical factor in him not standing.

"I think Labour will increase their majority in Hartlepool. I would be surprised if that didn't happen.
"People who wanted to vent their anger voted for UKIP, voted Brexit, but they were a one-trick pony. It's over now, we're leaving the EU, so what is the value in supporting a party that only had one policy?

"They still haven't decided who their candidate is, there's still that infighting."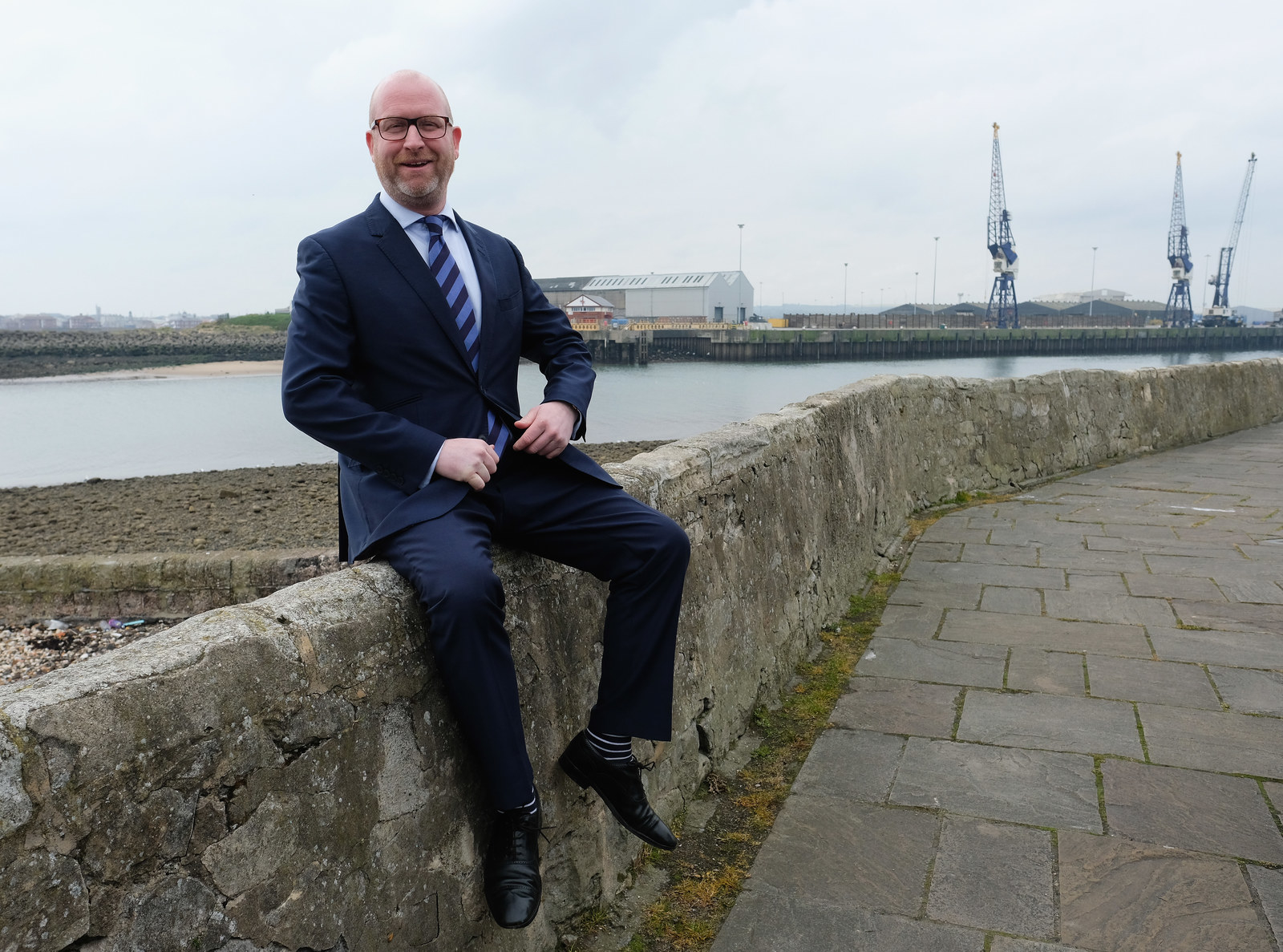 Another senior Labour figure said: "I don't see them winning at all, they've shown that they're totally incompetent.
"It's not us making the allegations, it's their own party members."
Akers-Belcher, who is gay, was the subject of an incident involving UKIP councillor George Springer, who, following a heated discussion in the council chamber about refugees, said to the council leader: "You call yourself a Christian, and yet you are a practising homosexual."
After Akers-Belcher made a formal complaint, the council carried out an internal investigation, and a subsequent report, seen by BuzzFeed News, found that Springer had breached the council's code of conduct, "in failure to treat others with respect and potentially bringing him and the Council into disrepute".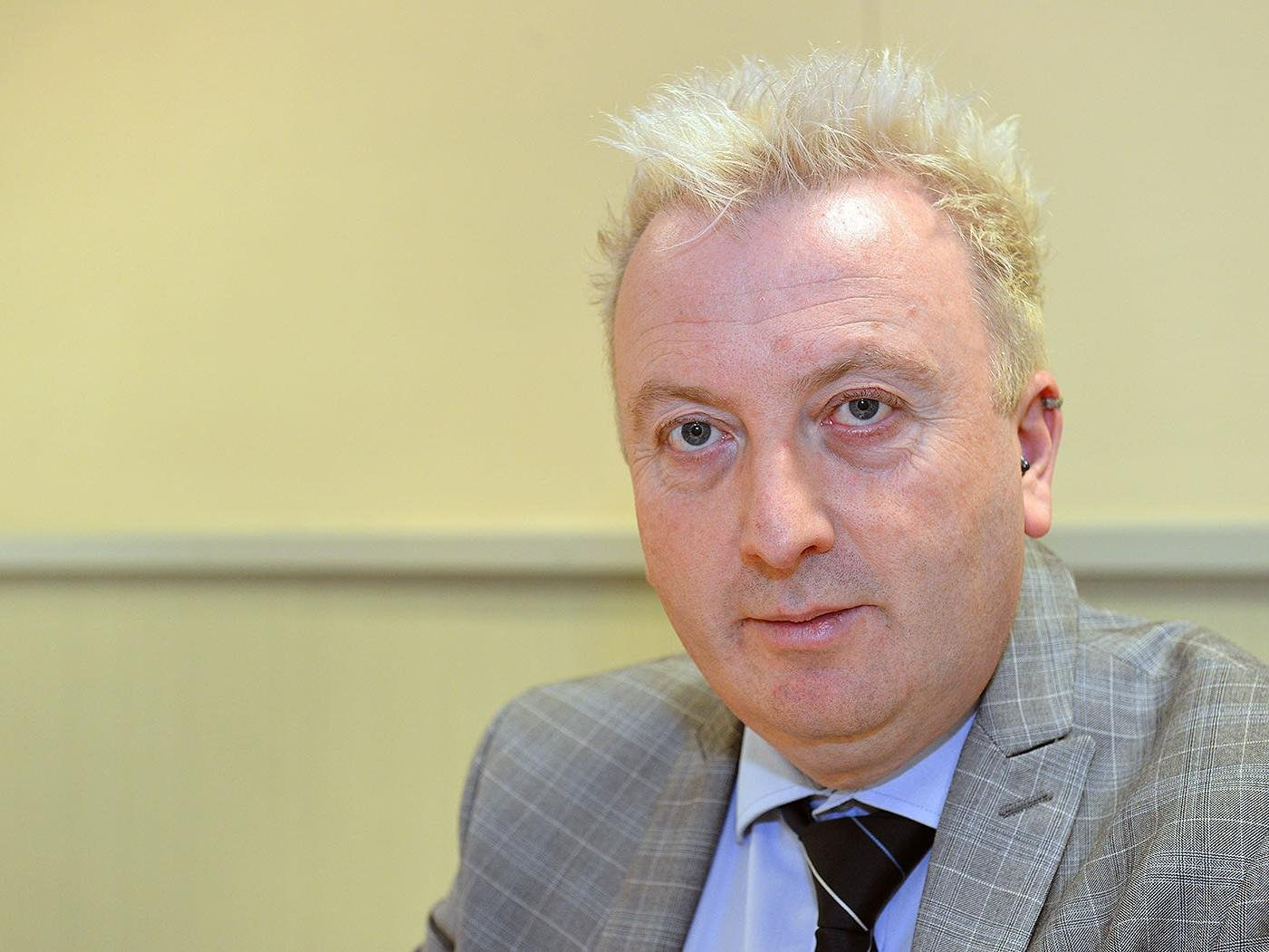 Springer was told to apologise for his remarks and instructed to undergo training "on matters of equality and diversity at the very earliest opportunity".

Speaking about the incident, Akers-Belcher told BuzzFeed News: "He made some comments that I can't be Christian because I'm homosexual. I took real offence at it and submitted a formal complaint.
"Yes, I have a husband, I'm also a father and grandfather. How dare someone question someone's whole being and hide behind the church when really they're just homophobic?
"You hear about these people [UKIP members] being racist, or sexist, or homophobic, but I've had to experience just how homophobic they can be.
"To say it so blatantly to my face, all they want to do is offend you. I think it's appalling that he can hold public office."
When approached by BuzzFeed News, Springer said: "I wasn't homophobic, I simply said that homosexuality and Christianity don't mix. They're not my exact words, but that was the general trend of it.
"He decided that was offensive and he complained to the council solicitor and they're taking sanctions against me."
When asked if he stood by his comments, the UKIP councillor replied: "Oh yes. Christianity and homosexuality are completely incompatible. Full stop.
"I don't believe you can be a real Christian and ignore the scriptures, the Bible. Saint Paul said that it's wicked, evil, and you should repent of it."

He added: "He [Akers-Belcher] is making a lot of publicity out of it, I'm ignoring it. The truth is the truth – he doesn't like the truth, so he's kicking up a stink.
"It's a bit rich – my right to express my opinion is there, it's freedom of speech.
"I'm not homophobic. I'm a committed Christian, I don't hate people for the wrong things they do. I dislike them and point out to them that they're walking down a very dangerous path, but I don't hate them and I'm not afraid of them."
Another UKIP councillor, Shane Moore, recently found himself in the local press for being due to face trial on 23 June for drink-driving.
Moore, a lorry driver by trade, allegedly had 105 microgrammes of alcohol in 100ml of breath – three times the legal limit – when he was stopped by police in Hartlepool on 25 March.
He denies the allegations, and his defence solicitor, Alex Rostron, has said he will call an expert in alcohol breath tests as a witness. When approached by BuzzFeed News, he declined to comment further.
Meanwhile, group leader Tennant, who unsuccessfully stood for UKIP in the election for Tees Valley mayor on Thursday and who is also on the UKIP MEP's staff, is facing a revolt from party members who have accused him of misusing his position in the MEP's office by allegedly doing political work when he should have been doing casework.
When contacted by BuzzFeed, Tennant described it as an "unfortunate misunderstanding" but said he would not be able to comment further.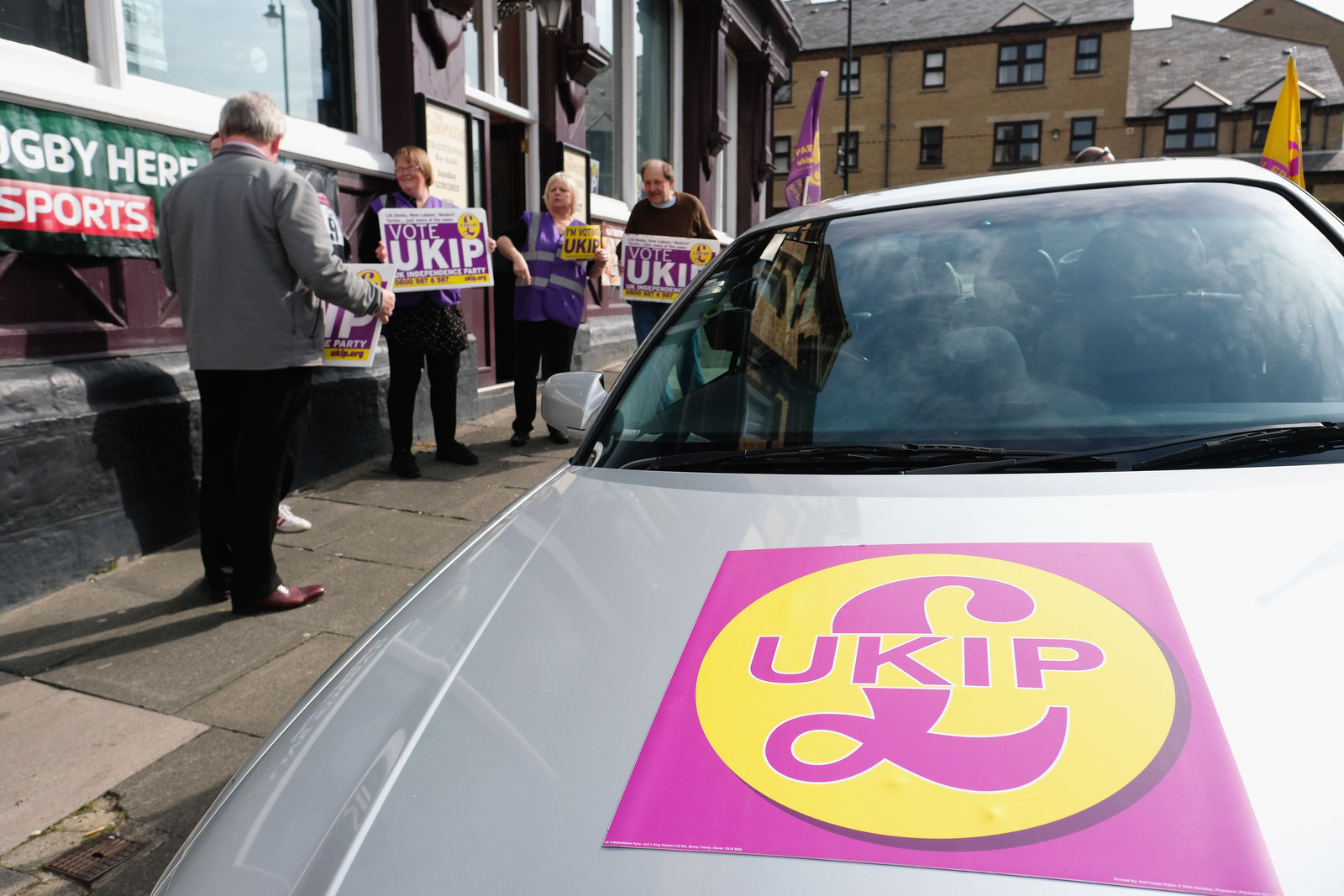 On Thursday, the phone went unanswered at Jonathan Arnott MEP's office, and messages have not been returned.

UKIP councillor Tom Hind acknowledged there had been problems within the party in Hartlepool and said he thought UKIP had become a victim of its own success, having grown in popularity so quickly – without always the proper infrastructure to cope.
He told BuzzFeed News: "We always have a habit of shooting ourselves in the foot. We've been here before and publicity isn't always bad.
"We're a new party, we only started 20 years ago, and these are the challenges. At the end of the day it's politics – we're a major political party, but everything is taking time.
"We need people who know what we're doing and we're getting there. The Tories and Labour have been going over a hundred years.
"Yes, we're looking to get an MP in. This general election is definitely about Brexit, it's not about Tories or Lib Dem or Labour any more.
"We got Brexit through and so I think people will give us a chance."
BuzzFeed managed to make contact with five of the UKIP members who signed the petition but all refused to speak, with one describing it as "an internal matter".
A UKIP spokesperson strongly refuted the allegations, saying: "The actions complained of: 1. Are entirely fictional. 2. Would not be illegal in any case, even if they were true. 3. Have been rescinded by many of the signatories, most of whom have never even met the MEP or been to the office.
"The MEP's office does, naturally, on occasion deal with members of the public in representing constituents."